Good crafternoon. Whether you're a parent, sitter, or — let's be honest — even if you don't have kids, there's no denying that an immersive crafting session is just good for the soul. And when you're a parent or child care provider, such a session is even better when it costs next to nothing, results in relatively little mess and involves spending time in nature. That's right, we're talking about nature crafts.
If you've got access to the outdoors, you've got access to these sweet nature crafts for kids. From rock crafts to twig crafts — and everything in between! — you're sure to have a fun, earthy time with these simple nature art projects.
Nature crafts for toddlers and preschoolers
1. Nature walk picture frame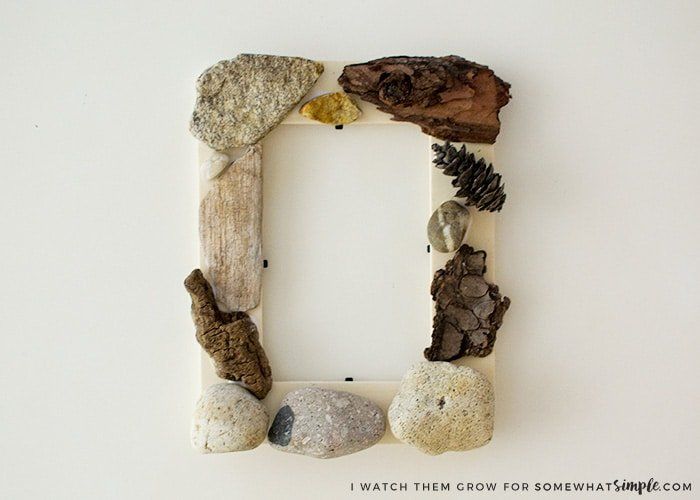 This nature walk picture frame from Somewhat Simple (via I Watch Them Grow) is double cuteness! Not only will you get a kick out of seeing what treasures little ones will choose to glue on their frame, but you get to put a snapshot of a cute kid in it afterwards!
2. DIY modeling dough with flowers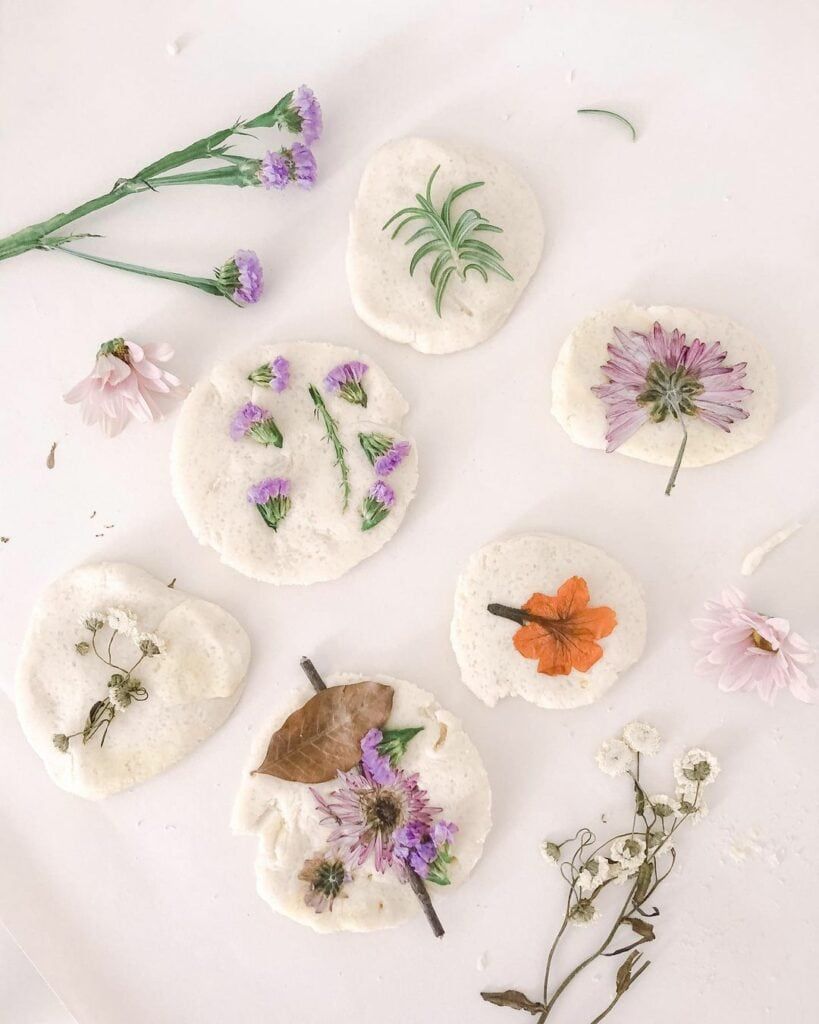 Talk about a pretty flower nature craft! Kayla Yap created this cute scene by making her own modeling dough and having her little one add flowers, sticks and leaves.
3. Pine cone bird feeders
There's a reason pine cone bird feeders are a timeless toddler craft — they're so simple to make! This pine cone bird feeder from Kid Friendly Things to Do is as straightforward as it gets.
4. Petal cloud
What to do with all those pretty flower petals on the ground? Try this pretty petal cloud from Unlocking Fun. If you've got a cardboard box and some twine in the house, you've got everything you need for this nature craft.
5. Dried petal caterpillar
This dried petal caterpillar from Heron and the Owls may not turn into a butterfly, but she's pretty darn lovable nonetheless.
6. Nature bunny ears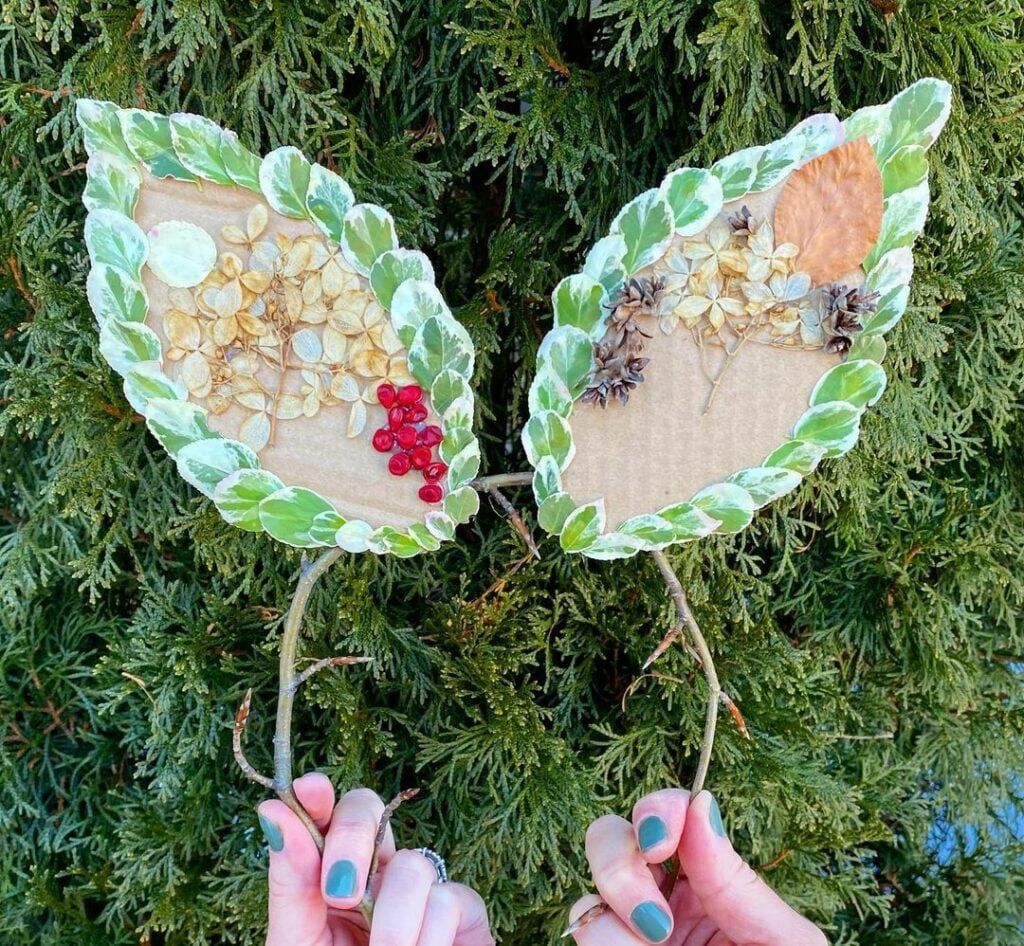 Somebunny's crafting. These cute nature bunny ears from I'm the Simon are made almost completely with things found in nature. And a bonus: Kids get to work on their fine motor skills.
7. Ladybug rocks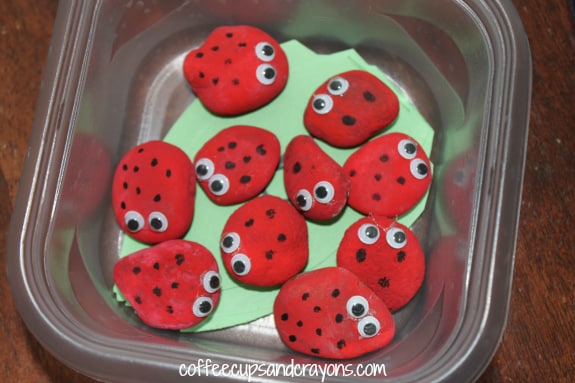 Oh, rock crafts. How we love thee! These cute ladybug rocks from Coffee Cups and Crayons are perfect for preschoolers — easy to make with a satisfying end result.
8. Nature wreath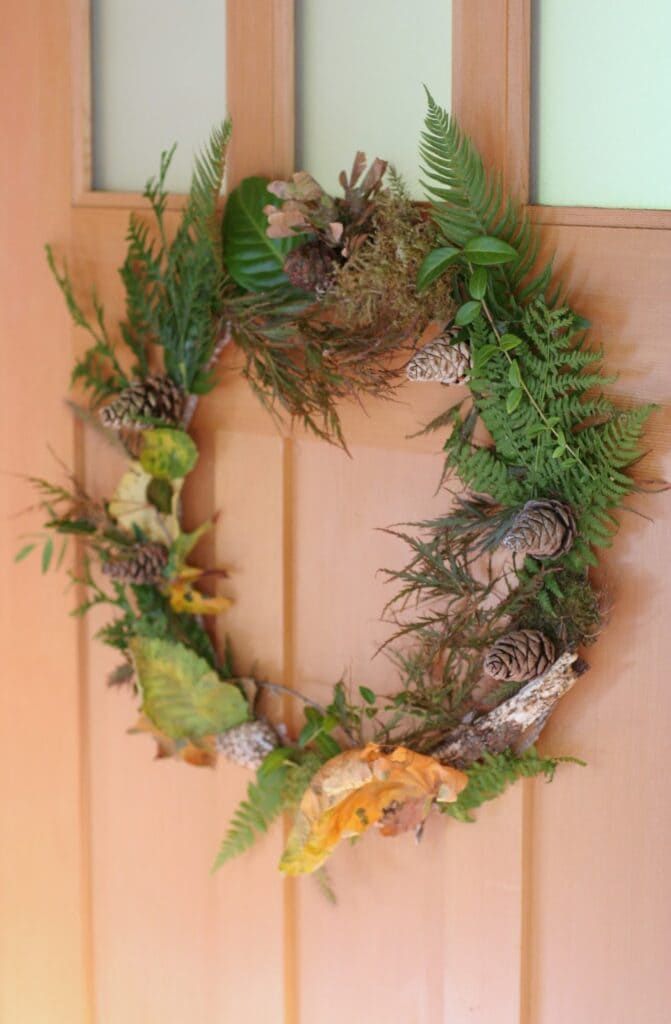 Not only is this nature wreath from Fun at Home With Kids shockingly easy to make, but as you can see, it's shockingly pretty, too!
9. Nature wings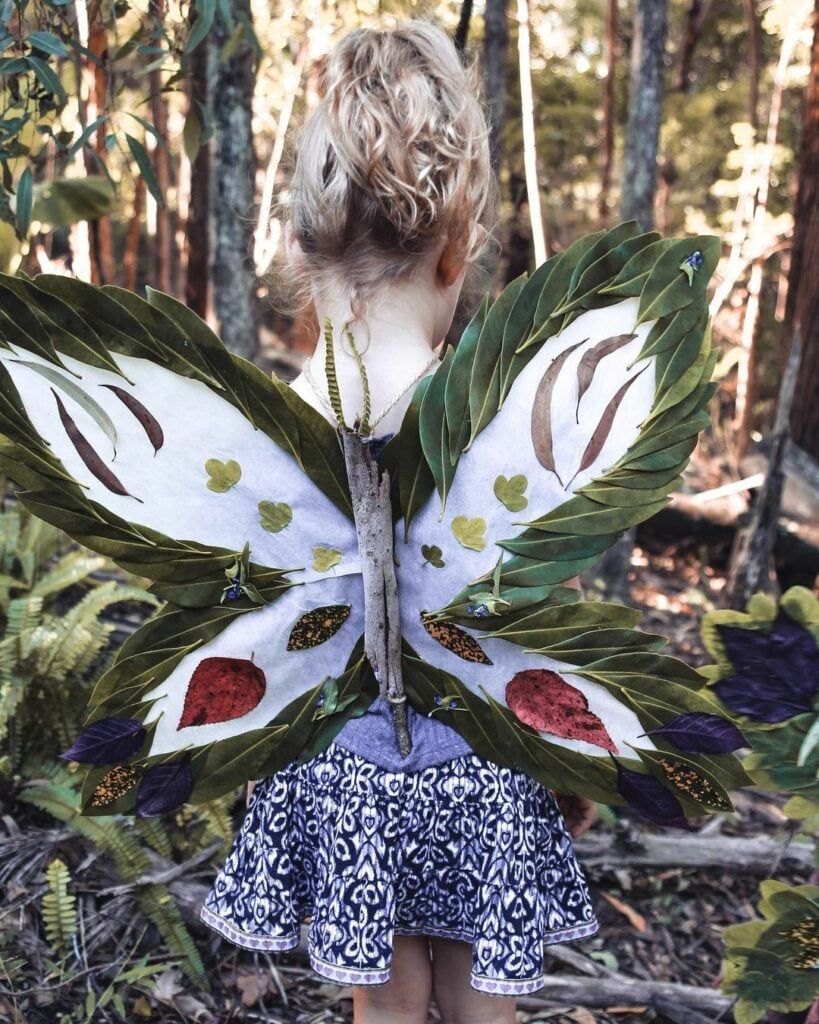 Absolutely gorgeous. These nature wings from Not Just a Mum aren't nearly as hard to create as they may look. Perfect for any wild child!
10. Nature sun catcher wind chimes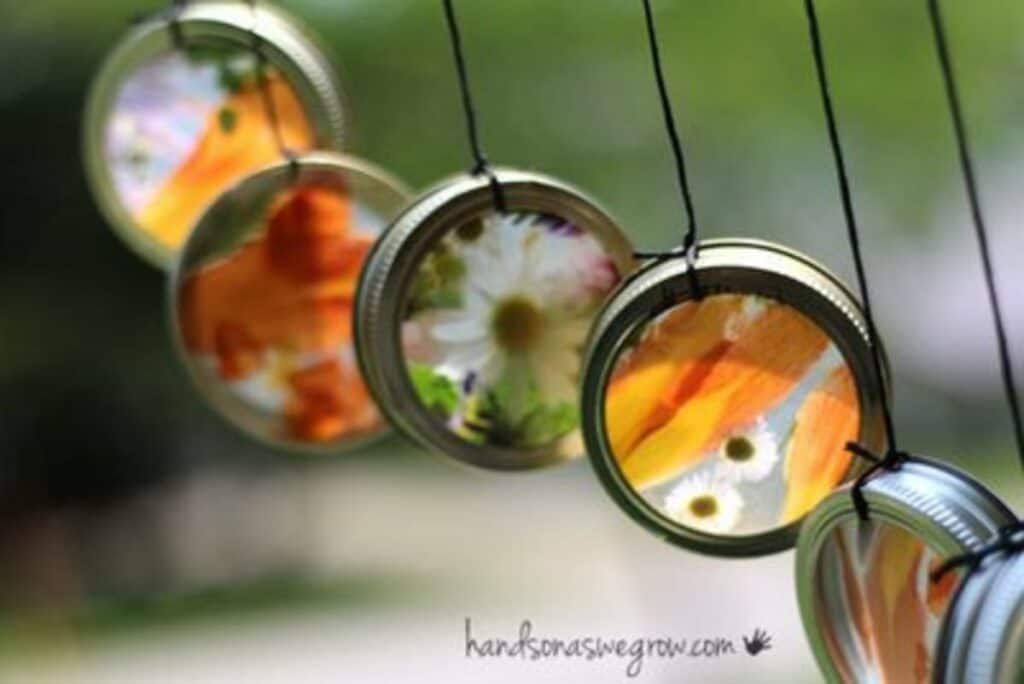 Made from things found in nature and a few items typically found in most homes, these nature sun catcher wind chimes from Hands On as We Grow can be whipped up pretty quickly, with a lovely result.
Nature crafts for older kids
11. Petal person
Inspired by Face the Foliage, last spring my kids and I created a few petal people. And mermaids, of course.
12. Feel-good message painted rocks
These painted rocks with feel-good messages from Plaid are great for older kids. A little patience is required, but the results are beautiful.
13. Stick heart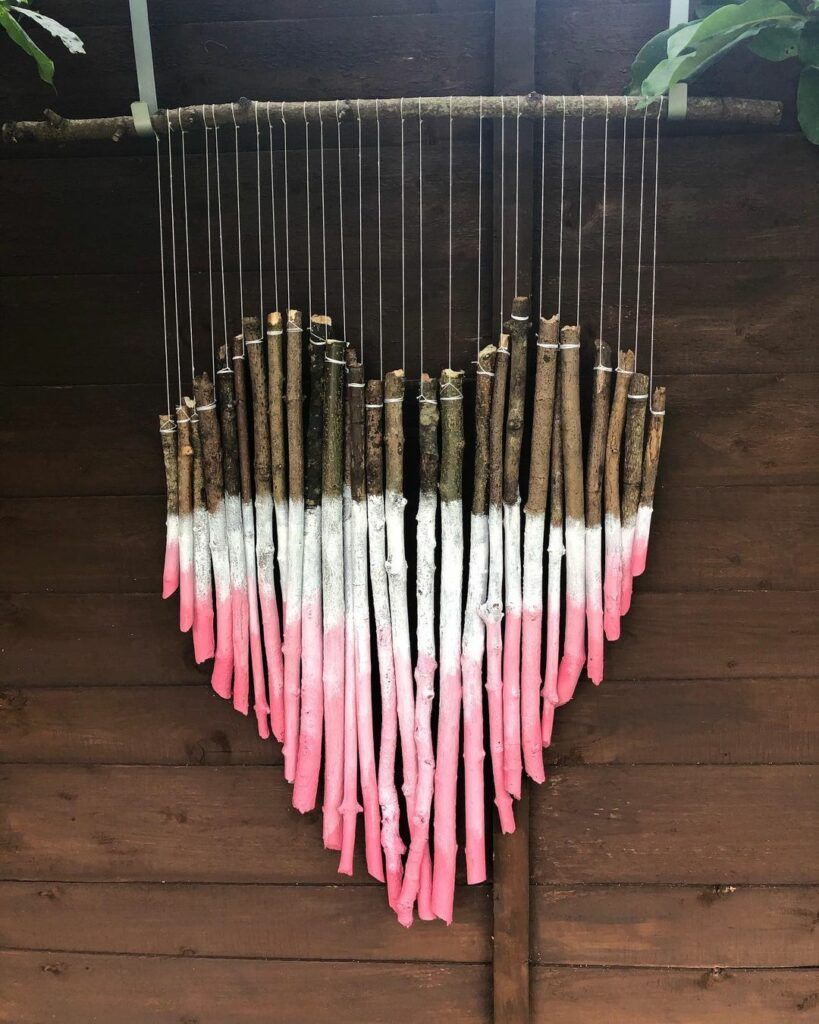 For older kids (or adults) looking to get in touch with both their crafty side and nature, this stick heart from Mariesa Herbert definitely fits the bill. Love the ombré paint job!
14. Fairy furniture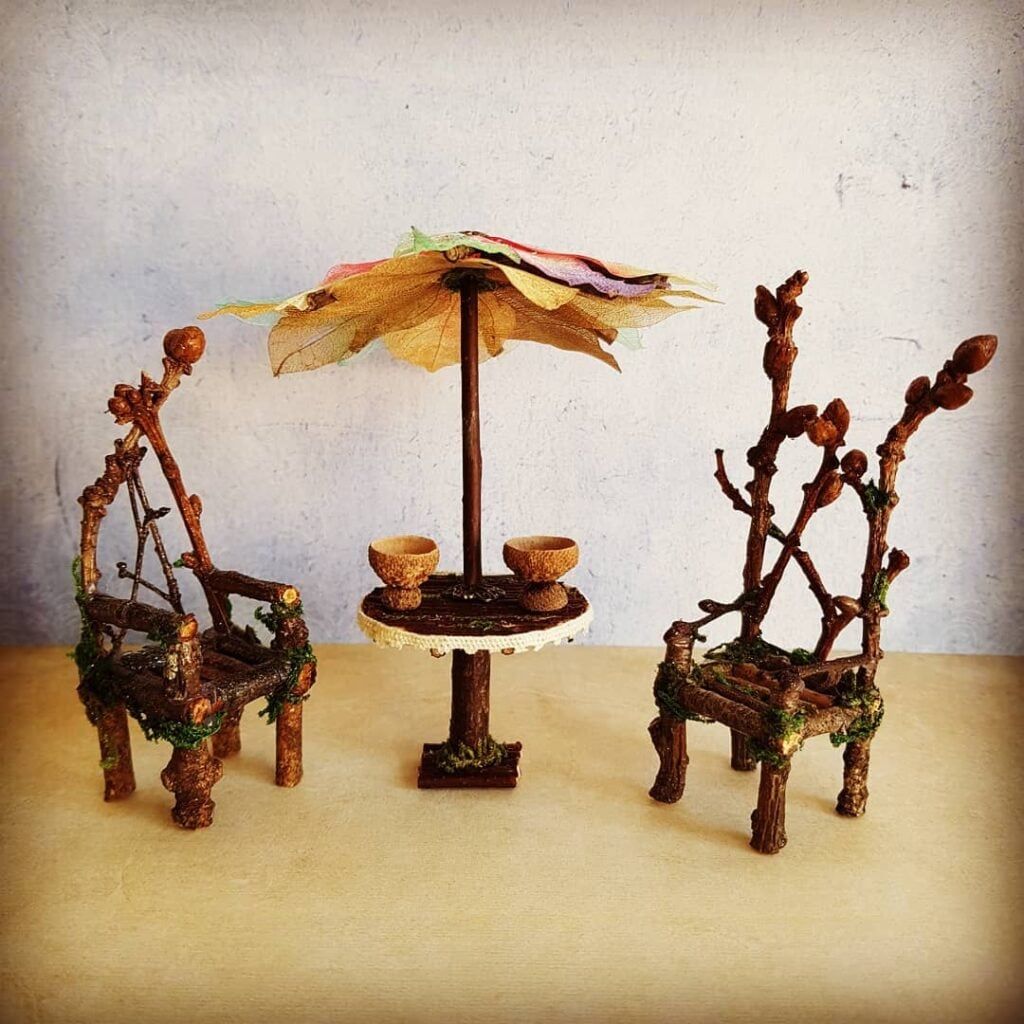 For those who are feeling seriously crafty, this little set of fairy furniture from First Star to the Right is crafted from twigs. Talk about impressive!
15. Seashell sheep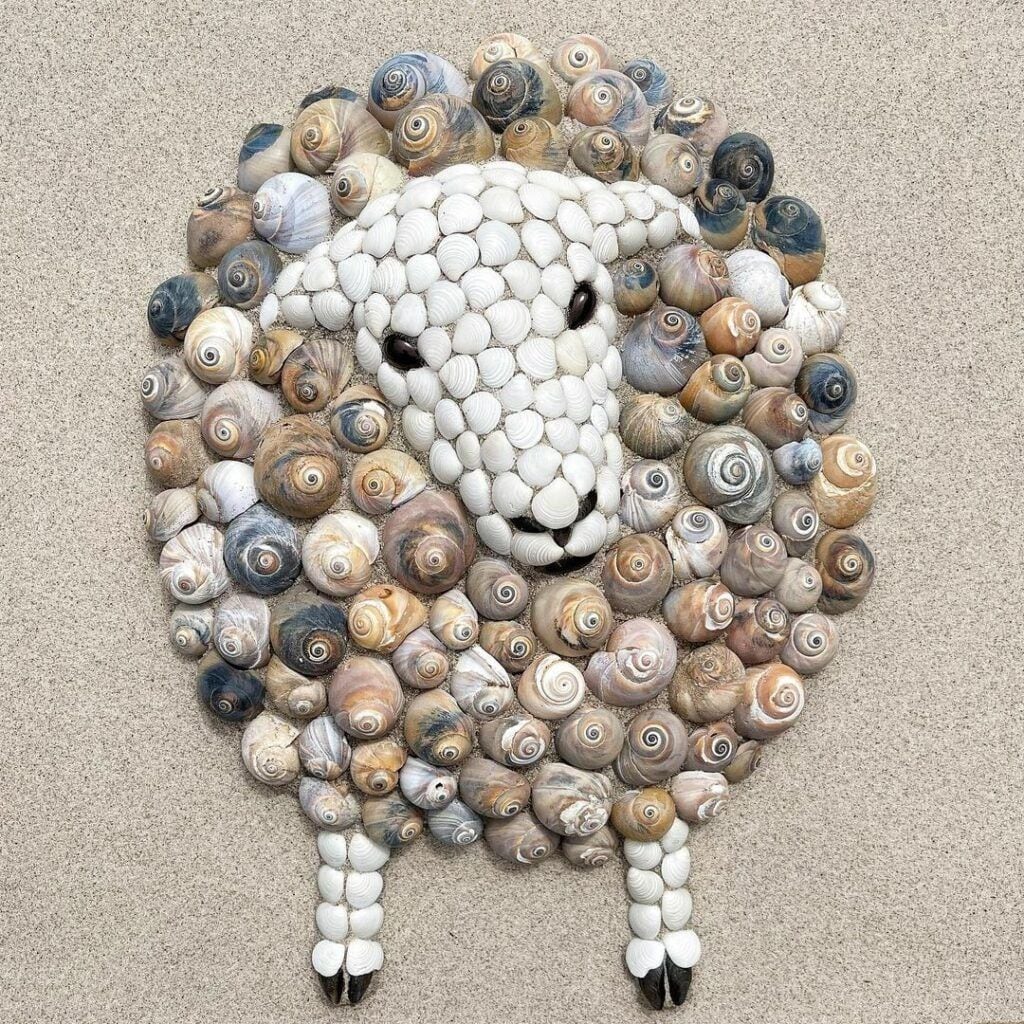 Now this is a work of art! Whether you want to make this seashell sheep from Anna Chan on the sand or affix it to a piece of paper, the results are equally incredible.
16. Daisy-painted rocks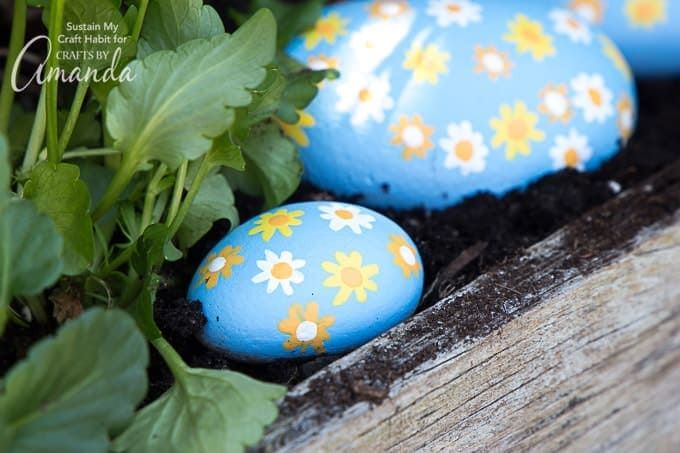 A little more involved than your average painted rocks, these daisy painted rocks from Crafts by Amanda (via Sustain My Craft Habit) are seriously cute and would add a nice pop of color to any garden.
17. Leaf-imprinted clay bowls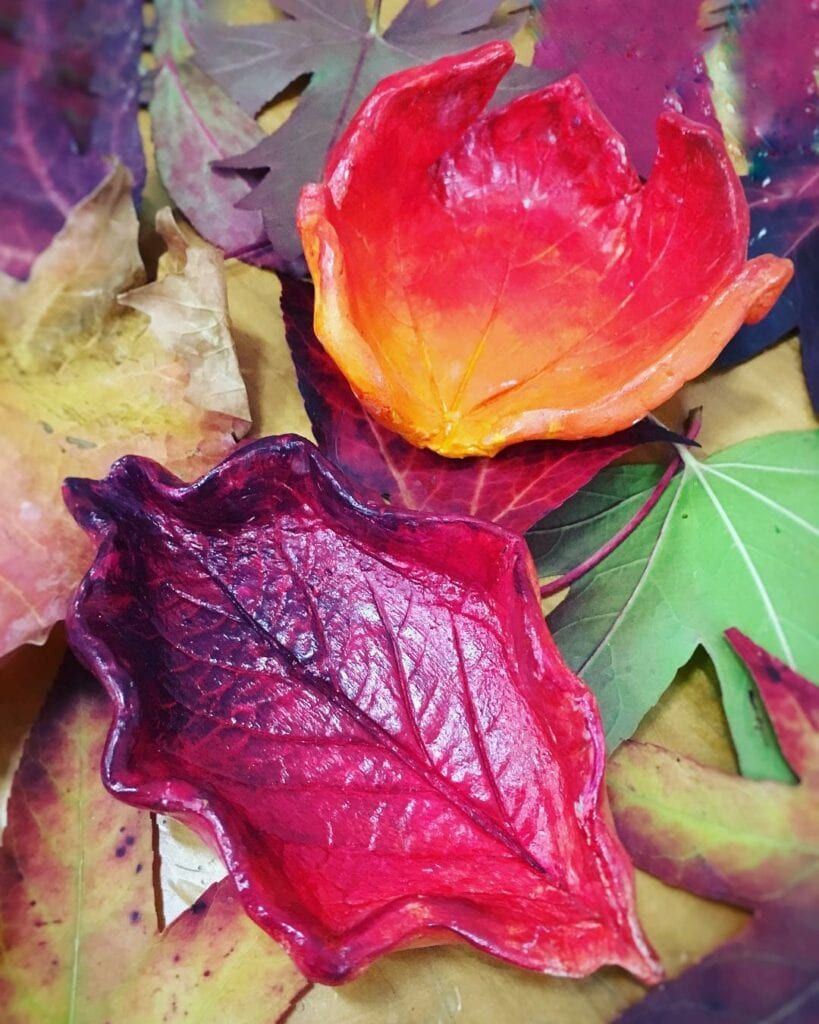 It doesn't get much prettier than these leaf-imprinted clay bowls from The Muse in the Mirror. A fun craft that results in an incredible gift.