Adults can think what they want of Valentine's Day ("It's a made-up holiday," etc.), but fact is, kids love it — especially the Valentine's Day card exchange at school. What other day of the year can kids take a break from math in order to walk around the class and hand out cards (hopefully while eating cupcakes)? Basically, it's a rite of passage for little ones.
From fun scratch-off cards to trendy, sushi-themed valentines, check out our list of 14 of the best Valentine's Day cards for school. Don't you just love love?
1. Plantable valentines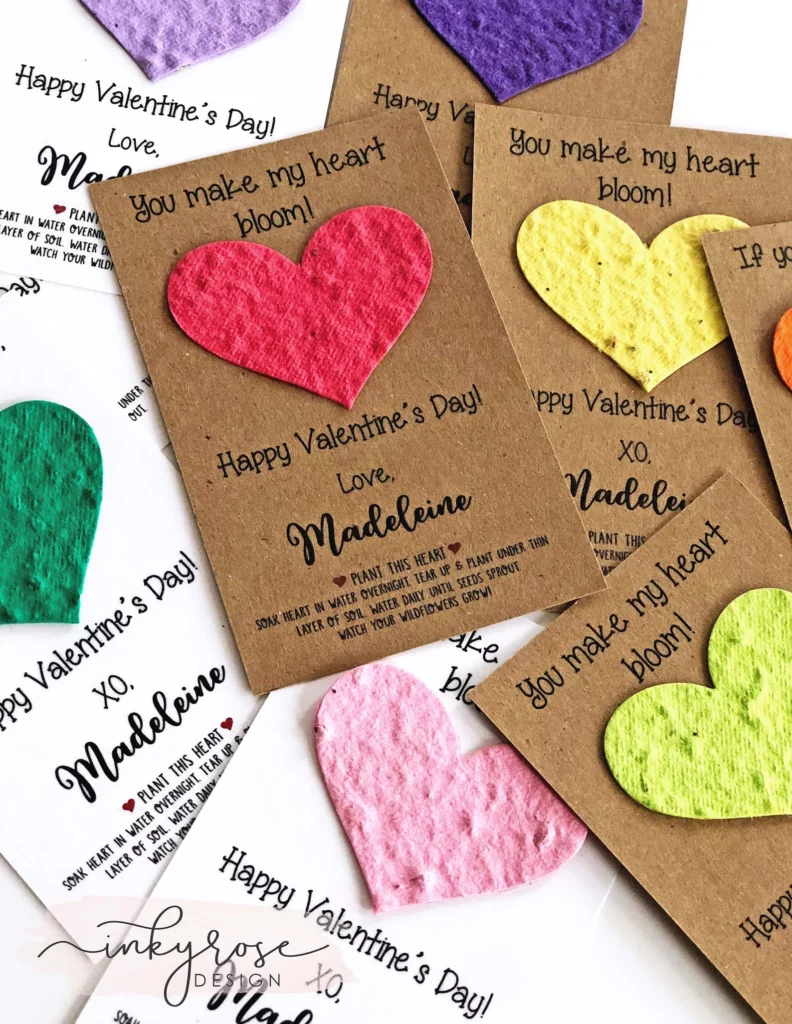 Not only are these Valentine's Day cards for school adorable, they're eco-friendly and incredibly easy (they're pre-printed with your child's name, so you literally don't have to do anything). The hearts are actually wildflower seeds, so they're a fun post-Valentine's Day activity that yields pretty results.
Where to buy: Seed Heart Plantable Valentines – Set of 8 ($15, INKYrose Design/Etsy)
2. 'You Are Brilliant' valentines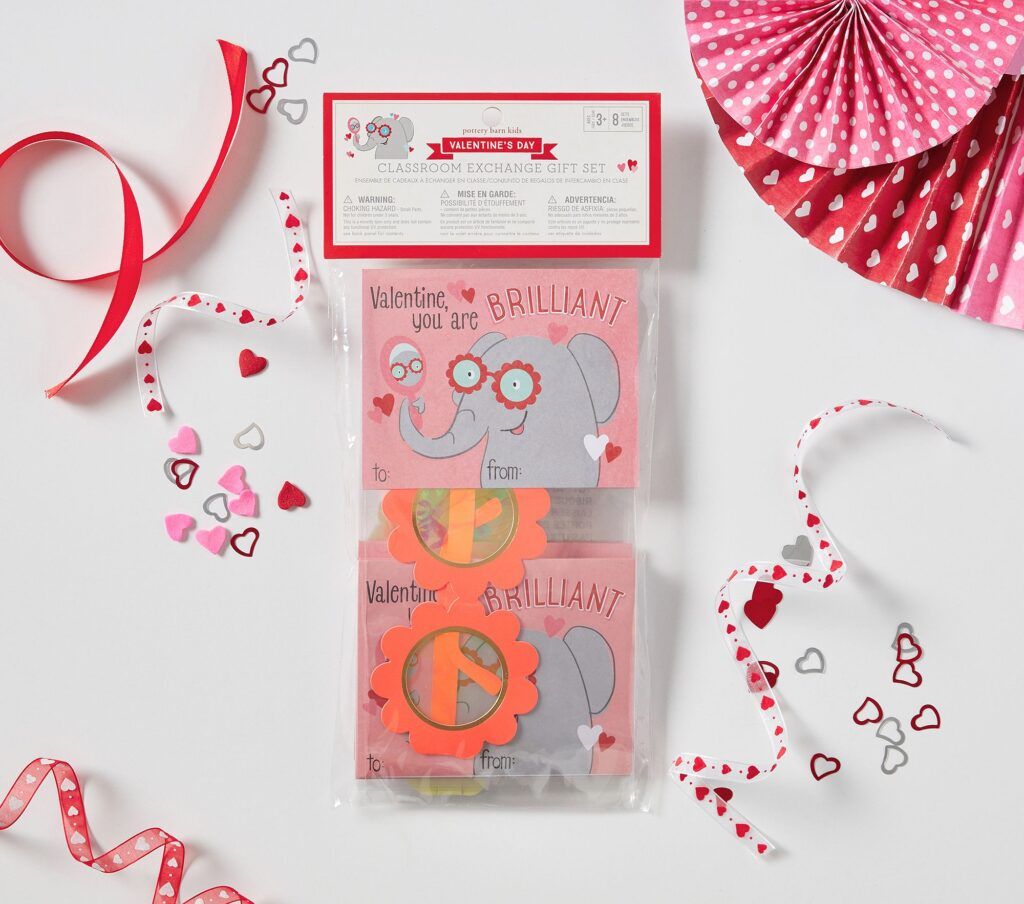 Kids will love that these silly valentines feature a cute spectacles-wearing elephant, but most of all, they'll love the flashy pair of Valentine's Day glasses that accompany them.
Where to buy: "You Are Brilliant" Classroom Valentines – Set of 8 ($20, Pottery Barn Kids)
3. XO cards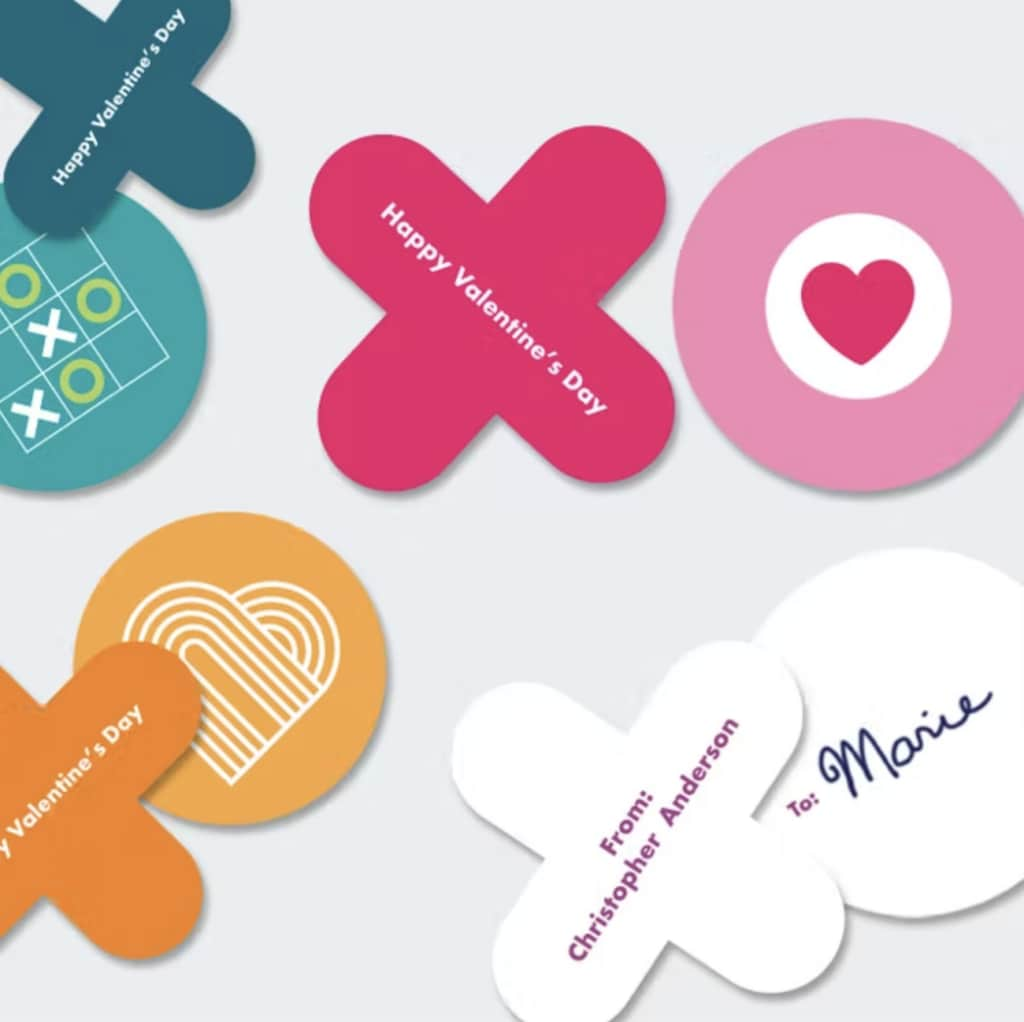 Totally different from the typical bulk Valentine's Day cards, these X's and O's are simple, trendy and each comes with either a mini game of tic tac toe or fun design begging to be hung on a bedroom wall. And best of all, for every order placed Paper Culture will plant a tree.
Where to buy: Valentine's Classroom XO Cards – 34 sets of X's and O's ($30, Paper Culture)
4. Pirate Valentine's Day cards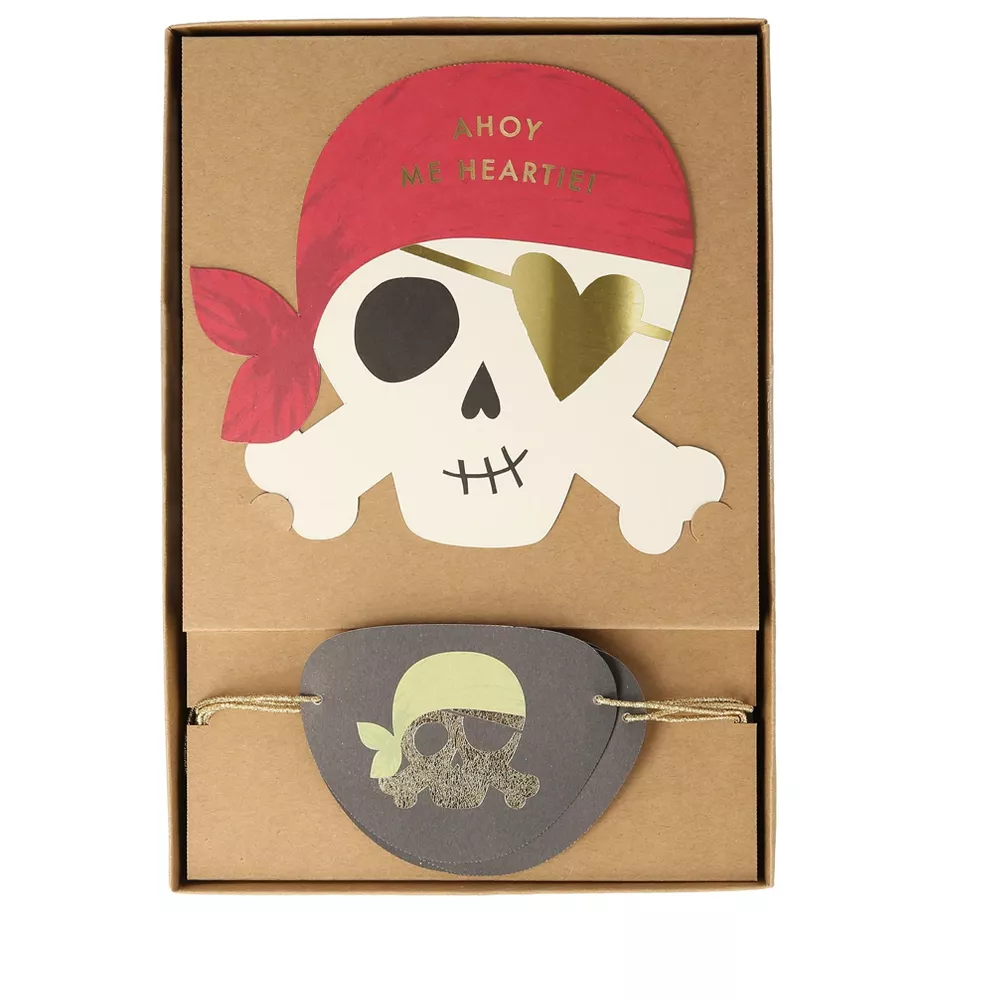 Ahoy, Me Heartie! That's the sweet message emblazoned on these pirate-themed Valentines that — need we even say it? — each come with an adorable eye patch. Shiver me timbers, that's cute!
Where to buy: Meri Meri Pirate Valentine Cards Set – Pack of 24 ($25, Target)
5. Sushi valentines
Pop quiz: Have you ever seen such adorable Valentine's Day cards for school? We think not. These sushi-themed valentines are all but guaranteed to be the standout of the Valentine's Day card exchange in class. And as a sweet little bonus, kids get to stick on the googly eyes before handing them out, so there's a fun art project involved, too!
Where to buy: Sushi Valentine Card Kit – Makes 24 valentines ($20, Paper Source)
6. Scratch-off monsters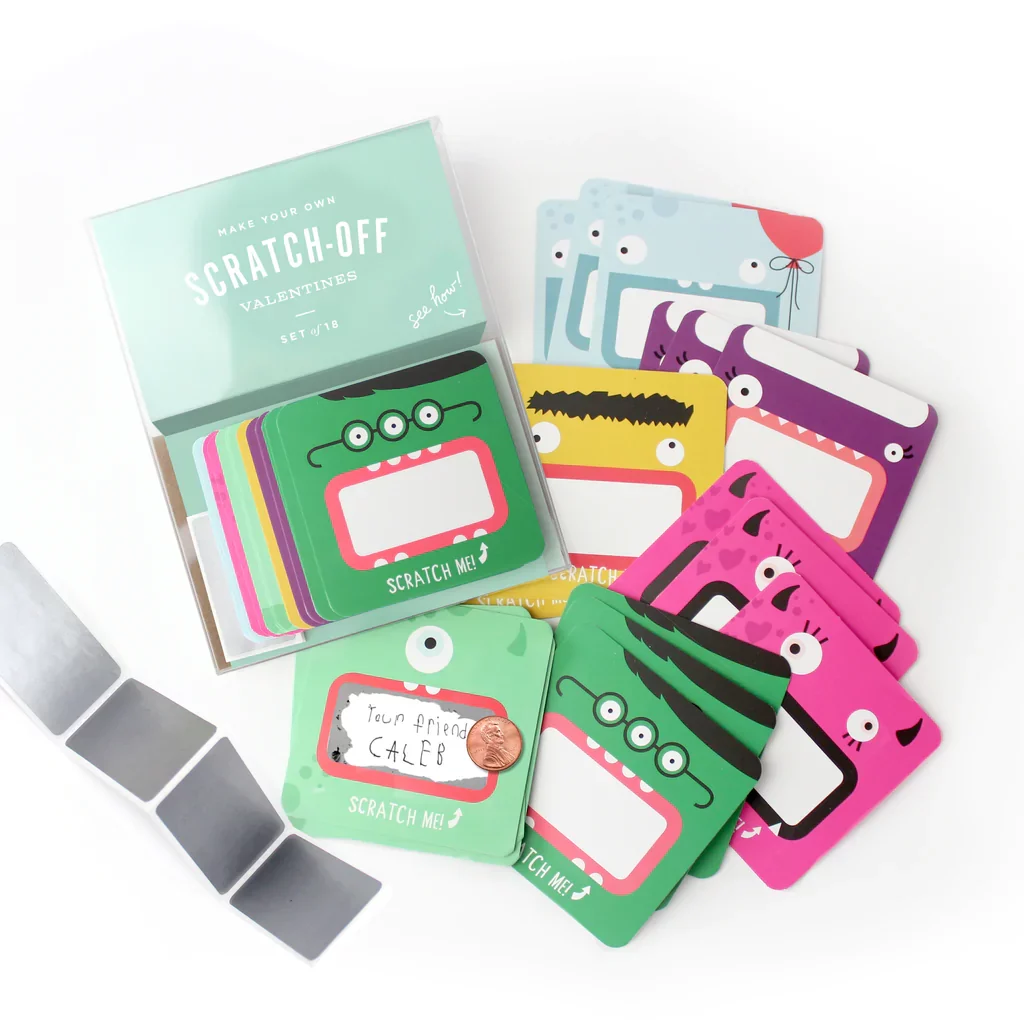 Talk about a great idea! This Valentine's Day card set lets kids — wait for it — hide a secret message that their friends and classmates need to scratch off in order to read! So smart! And no doubt, senders will get a kick out of inscribing private notes to everyone.
Where to buy: Scratch-Off Monster Valentines – 18 valentines ($16, Inklings Paperie)
7. Pop-up valentines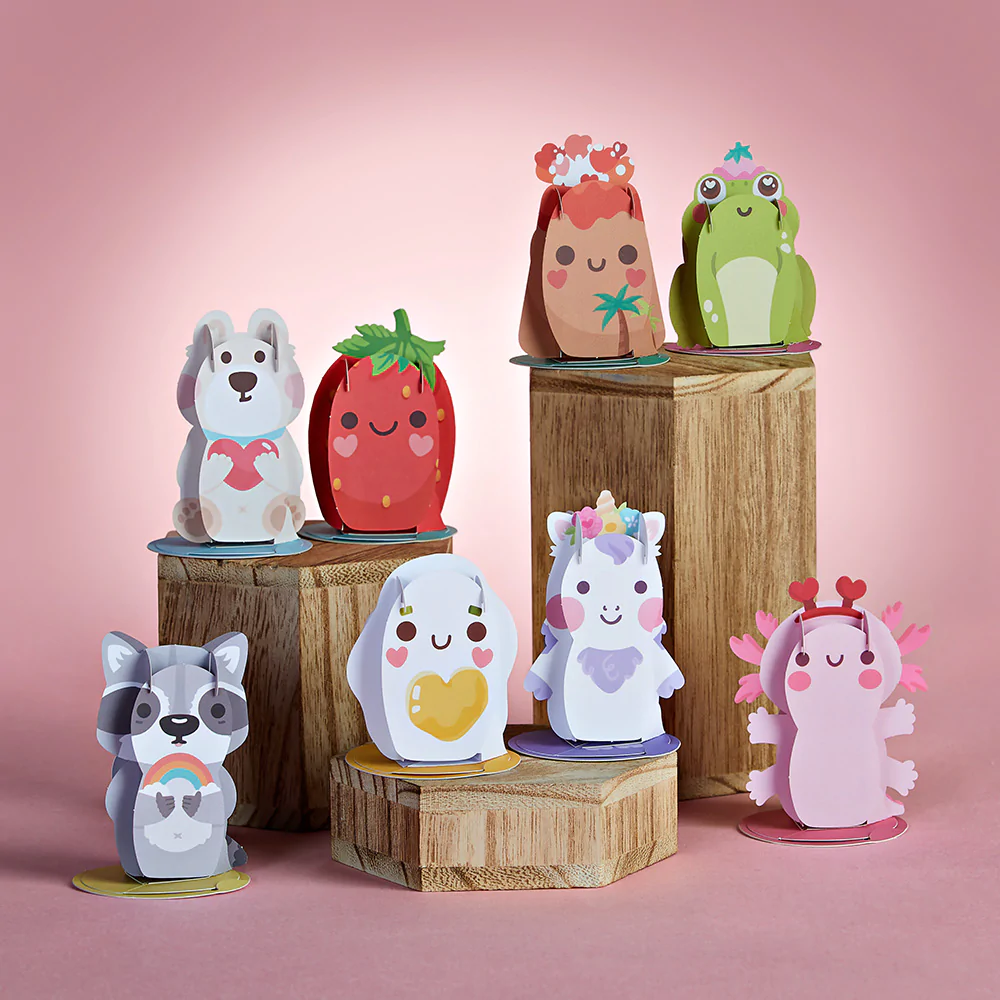 It's a card! It's a decoration! It's both! These cool pop-up Valentine's Day cards feature eight different characters that magically "pop up" when their base is pushed down. And of course each character has their own unique and thematic message, such as "you're i-corn-ic" from Disco the Unicorn.
Where to buy: Playpop Explorers Assorted Valentine's Bulk Set – Pack of 8 ($12, Lovepop)
Read more: 17 easy Valentine's Day card ideas for kids
8. Valentine's Day tattoos
Every kid loves temporary tattoos, full stop — so why not include one in their valentine? In addition to a card with a cute Valentine-y message, these valentines include a shiny foil tattoo (four different designs). Perfect for kids with any and all interests.
Where to buy: Peaceable Kingdom Tattoo Valentines – Pack of 28 ($16, Amazon)
9. Silly joke scratch-off cards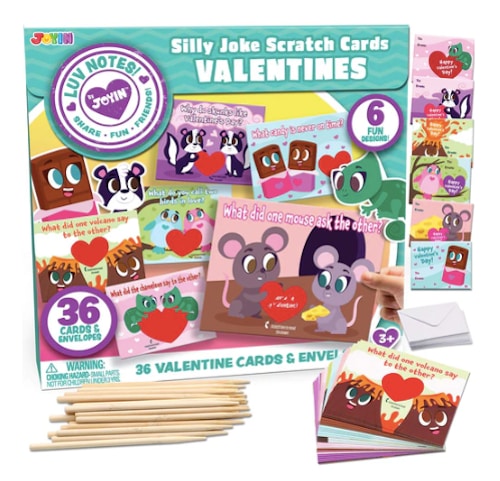 What did one mouse ask the other? "Cheese be my valentine." Kids can't go wrong handing out these scratch-off joke valentines to their class that, in addition to a cute design, feature a stylus to scratch and reveal answers.
Where to buy: Silly Joke Scratch-Off Cards – Pack of 36 ($15, Joyin)
10. Scratch and sniff valentines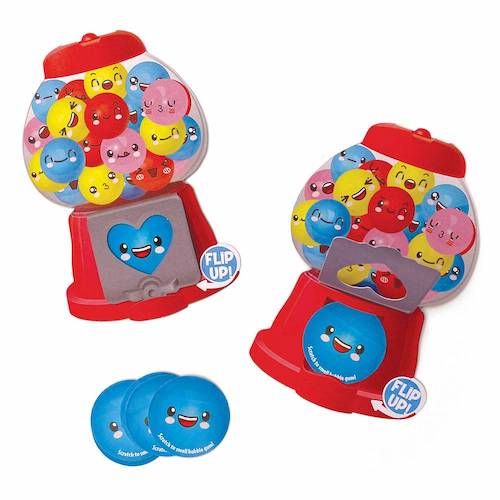 Remember scratch and sniffs?! The best! And perfect for classroom Valentine's Day cards. Each kiddo will get a card with a "gumball machine" and stickers that smell like — what else? — bubblegum.
Where to buy: Scratch and Sniff Gumball Valentines – Set of 28 ($18, Paper Source)
11. Valentines with crazy straws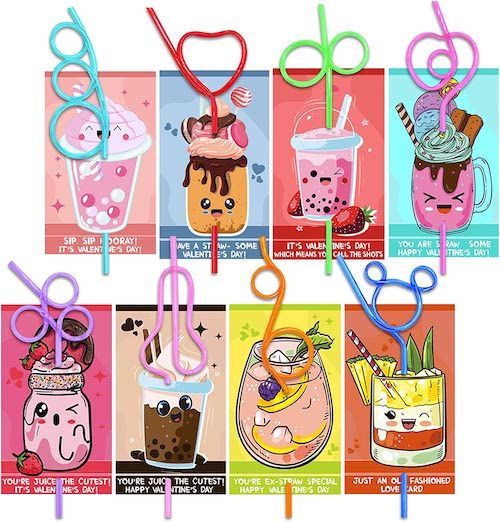 Crazy straws for crazy kids! Every kid will light up at the sight of these funky Valentine's Day cards with reusable crazy straws — not to mention their pun-y messages, like "have a straw-some Valentine's Day." Win-win.
Where to buy: Valentines with Crazy Loop Drinking Straws – Pack of 32 ($26, Amazon)
12. Ice cream and friendship bracelets
It's no surprise that purveyor of all things cute and stylish — Anthropologie — has ridiculously adorable Valentine's Day cards. The neon and pastel ice-cream-themed cards each come with a matching friendship bracelet. And if ice cream isn't your kid's thing (ha!), there are dinosaur-themed cards, as well (though, those don't include bracelets).
Where to buy: Ice Cream Valentine's Day Cards – 12 cards and friendship bracelets ($24, Anthropologie)
13. Paint with water valentines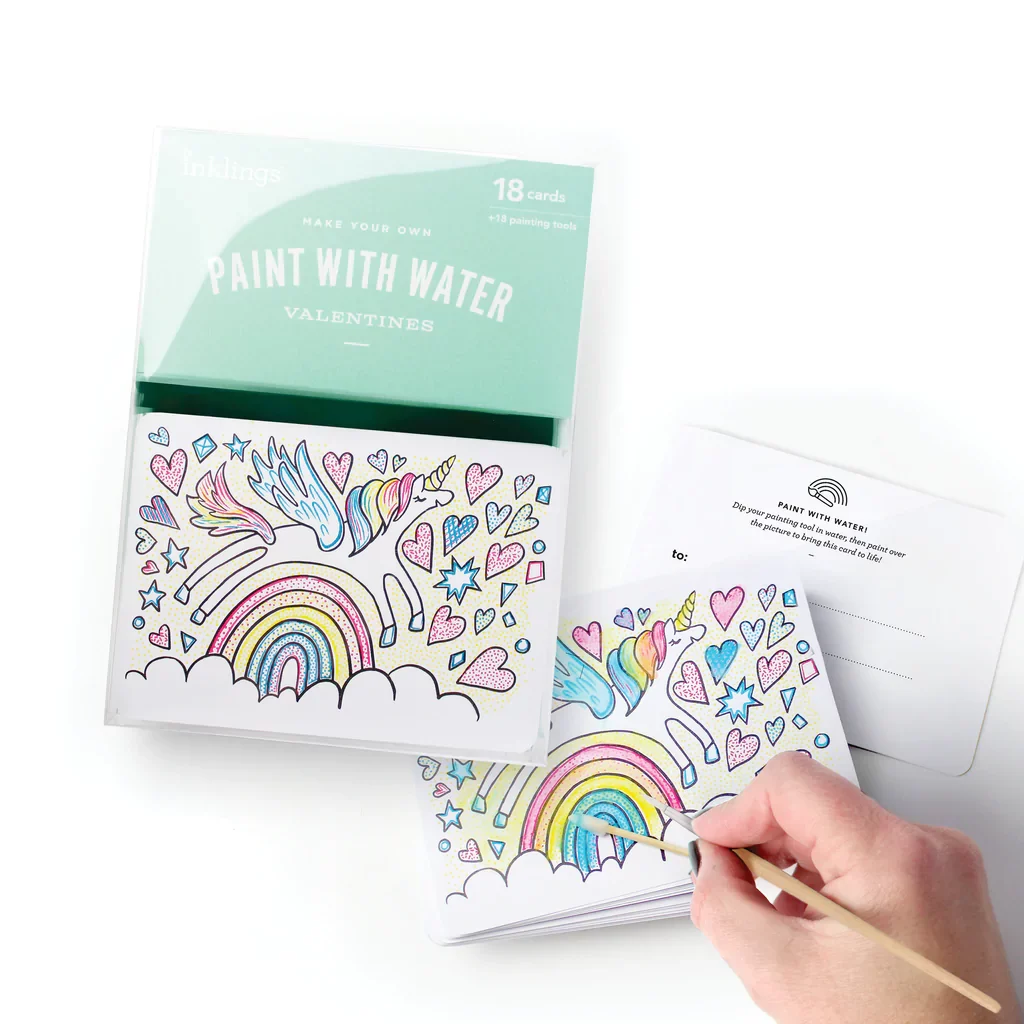 Instead of having your kiddo hand out pre-designed Valentine's Day cards to friends, have them give classmates something to craft. And the best part (for parents, at least) is that there's zero paint needed to bring these valentines to life. All kids need to do is dip a cotton swab in water and voila! Colors abound! Also available in a monster design.
Where to buy: Paint With Water Unicorn Valentines – 18 cards ($16, Inklings Paperie)
14. Valentine stamper rings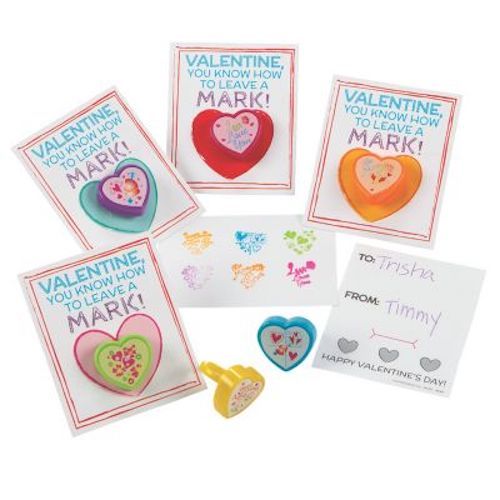 Simple valentines that will leave a mark — literally. In addition to featuring a Valentine's Day message, these cards include a ring that doubles as a stamp. Because love is an art!
Where to buy: Valentine Stamper Rings With Card – Pack of 12 ($10, Oriental Trading)