Toys are awesome — no one can deny that. But today's parents want to mix up their gift-giving a bit and give presents with more meaning behind them. Ones that tell their children they know who they are, where they come from, where they are going and exactly what they'd enjoy (even if there was no commercial on TV or catalog in the mail saying so).
Grown-ups are always looking for gifts to give kids that are better than "just toys," so here's a list of exactly that. From the little everyday items that fit in the palm of their hands to big experiences, there's bound to be something your kiddos will love!
1. Lessons to show you take their interests seriously
What is your kid interested in? What instructional videos are they watching on YouTube, or what do they spend hours doing in imaginary ways that could be brought over to reality? Prove you're paying attention and let them learn everything they can about their new passion with the gift of lessons on painting, music, robotics, photography, computer programming, magic, sewing or whatever it is that suits them best.
2. An experience to try something new
Have adventurous kids? Show them you're cool with them trying something a little crazy. Look locally to see what your kids might want to try, like indoor skydiving, hot air balloon rides, race car driving or rock climbing.
3. Membership to their favorite place
Make it so they can visit the science museum, aquarium, botanical gardens, museum of natural history, zoo or children's museum any time they want to by signing them up for annual memberships (which often fund the interests your kids hold dear). This is something that you can do together as a family, and it reminds them of how big their world is.
4. A desk of their own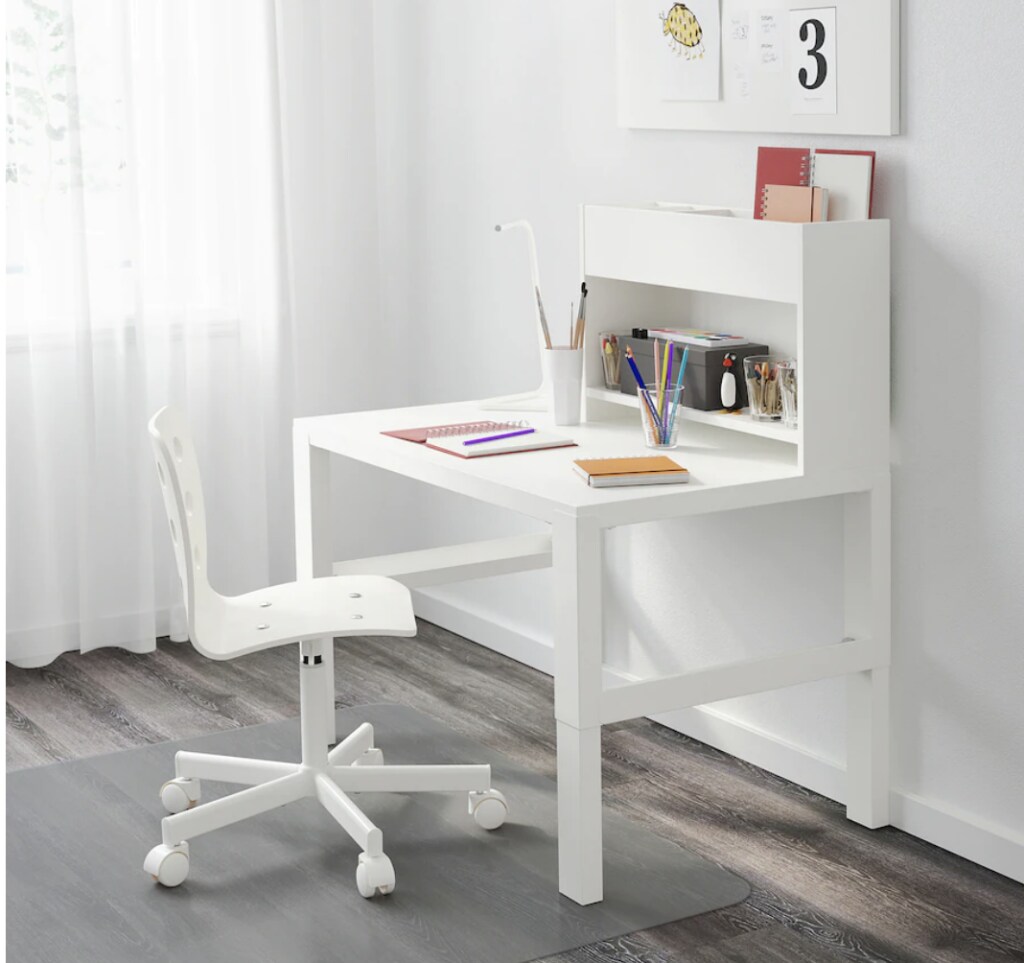 There is something about getting your very own desk and personalizing your space. Furniture might not seem fun — especially something built to do your homework on — but it's a space full of hiding spots that will stay in their room for years to come. If you get one built to grow into, it might even end up in their own home one day.
Where to buy: PÅHL Desk with add-on unit ($80, IKEA)
5. A reminder of where they come from
Pull heartstrings by making or giving your child something that keeps family close to their hearts even when they're away. One mom made her photography-loving son a new strap for his camera out of a beloved grandfather's old flannel shirt, reminding him of Gramps each time he presses the shutter. Tying his hobby with his history is both sentimental and practical.
6. A family trip
Not just any old trip: pick a place that they have been begging to go. It could be a weekend skiing, a trip to the lake or even a multi-day road trip. Just choose something that they want to do and happily go along with it. It will make them feel like important members of the family when their ideas are validated in this way.
7. Subscription boxes of their favorite things
There are many subscription box services unique to a child's interests that will send goodies each month (or at regular intervals), whether kids are into crafts, cooking, nature, fashion, science, feminist books for kids, exploring the world or the like. Waiting for their box to arrive helps them practice patience, and they are consistently surprised by how much more there is to learn and experience about their favorite things.
8. A closer look at the world
Whether they're curious about the inner workings of an ant colony or the craters on the moon, kids are naturally intrigued by the "magic" of the planet Earth and the universe beyond. So why not give them a closer look? Whether you give a simple handheld magnifying glass, a basic set of binoculars, a kid-friendly microscope or a telescope that sees all the way the stars, there's no cooler gift than the amazing worlds beyond what the naked eye can see.
Where to buy: Konus Refracting Telescope ($180, Imagine Childhood)
9. A place to read, think and dream
Kids of all ages will enjoy having a special place to take time out for themselves — whether they're curling up with a book, their cat or dog, a game or just their imagination. There are so many soft seating options to choose from; there's something to match every child or teen's taste or style. Then all they need is a quiet corner.
Where to buy: Christopher Knight Home Madison 5′ Faux Suede Beanbag ($185, Target)
10. A kindness kit
Kids naturally enjoy doing things for other people, so why not make it easier for them to give, too? They can make blankets, knit winter caps or assemble food baskets to donate to local homeless shelters or raise money for local charities by selling bracelets they make or running a lemonade stand. This kind of gift gives in more ways that any of you will expect.
11. Recognition of a big milestone (like learning to read!)
Every kid has their own milestones. Celebrate them with gifts that show you know how big a deal they are! Did they recently learn how to read? Sign them up for a library card and pop it into a new book tote with their name on it. Bonus points if you also create a reading nook in their room, complete with a beanbag chair and fuzzy throw.
Where to buy: Library Card Tote Bag ($20, Out of Print)
12. Stories from other times and places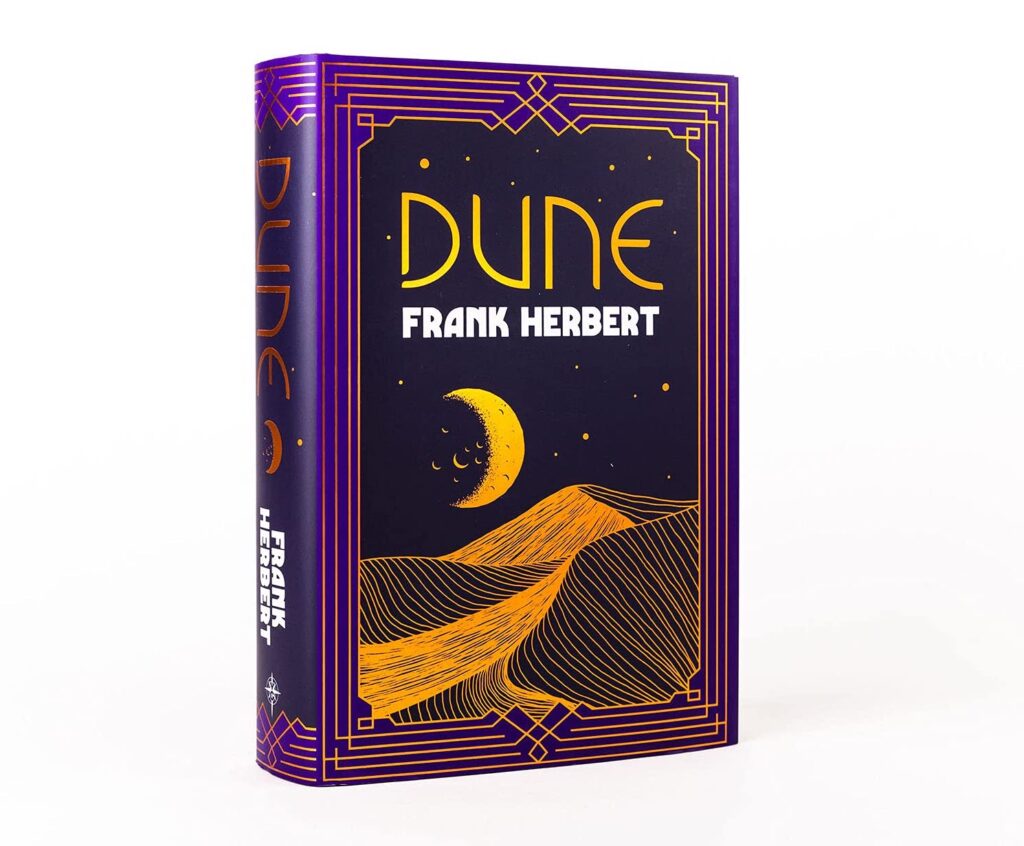 New releases of the series they're currently reading, beautiful vintage or hardcover versions of the classics they've read over and over again, books you read as a kid and write a note to them inside the front cover — there are so many ways to give great stories to your children that are meaningful and fun.
Where to buy: "Dune" by Frank Herbert ($56, Amazon)
13. A place to escape for a little while
Give older kids the gift of privacy (and yourself some peace and quiet, too) by giving them the latest and greatest in audio technology — a pair of AirPods or a set of cool, headphones. Kids can use them to play music or games, watch shows, listen to audio books, binge TikTok videos and yes, even for Zoom classes.
Where to buy: Apple AirPods Pro with Magsafe Charging Case ($190, Best Buy)
14. A garden for growing
Any child who shows interest in digging in the garden is sure to get a kick out of planting their very own. Your local nursery can help you pull together a simple starter kit, or you can buy one readymade. Let them begin with herbs, flowers or some vegetables. Teach them how to water and tend to their plants, and then let them reap the rewards.
Where to buy: Gardenuity My First Garden ($98, The Tot)
15. A few of the sweets things they love
Constantly telling your kid to skip the soda, have a protein-rich breakfast or limit their candy intake? Wrap up a case of the bubbly stuff, a few boxes of her favorite forbidden sugary cereals or a bag full of candy and show them that it's OK to treat yourself every now and then.