Mother's Day breakfast in bed is a time-honored tradition, and it usually goes a little something like this: Wake up to adorably excited mini "chefs" who have a creative menu planned. Said chefs don't necessarily ask mom what she's in the mood for on her special day but instead present something vaguely resembling cereal and coffee. Mom eats her celebratory breakfast as best she can, keeping her eyes fixed on her beautiful kiddos, who are the only people on the planet for whom she'd do this. And, of course, then mom cleans everything up.
Not this year. (And partners, take note: You can play a pivotal role in championing this change, too!)
Take back Mother's Day breakfast — from your bed, of course — by choosing from one of these easy Mother's Day breakfast ideas from your little ones. We can't guarantee you won't have a post-meal kitchen to clean up, but with dishes this tasty, you won't even mind.
1. French toast muffins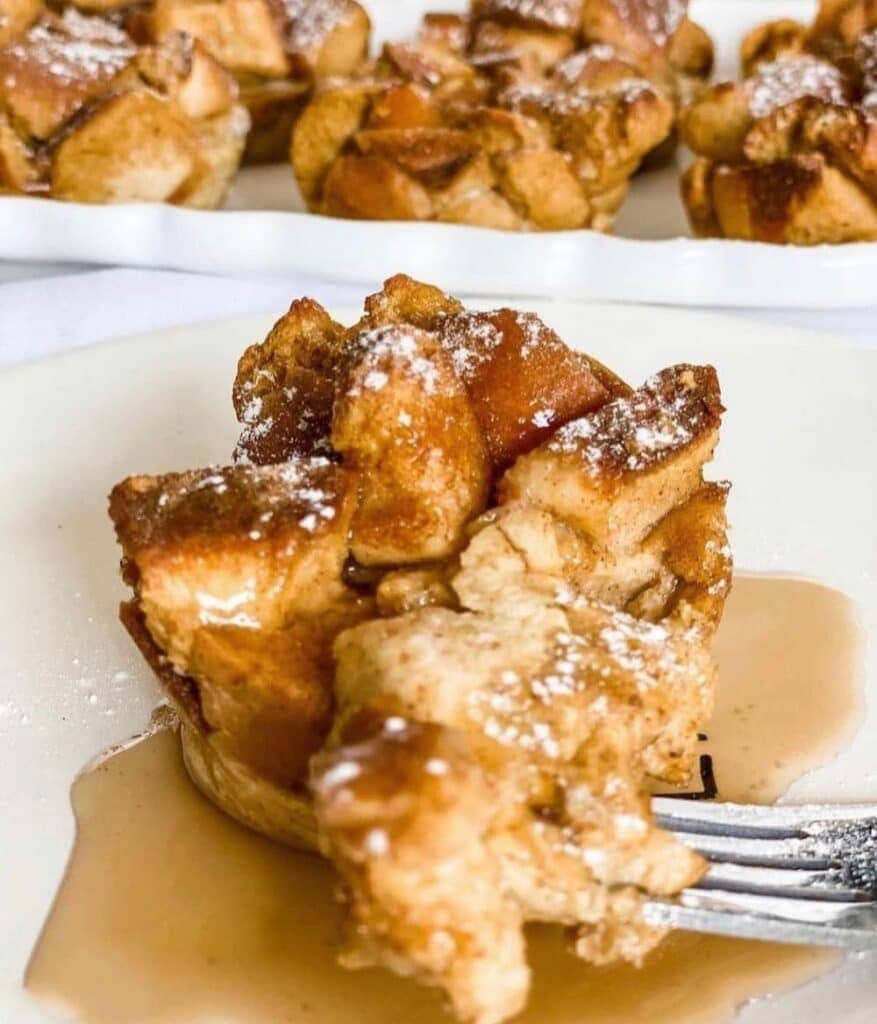 With a name like this, need we say more? These French toast muffins from The Pound Dropper will get any mama's mouth watering. Kiddos will definitely need a tall sous chef for this recipe, but overall, they can be whipped up quickly. Perfect for little ones who need something in their belly before they can serve you with a smile.
2. Breakfast tacos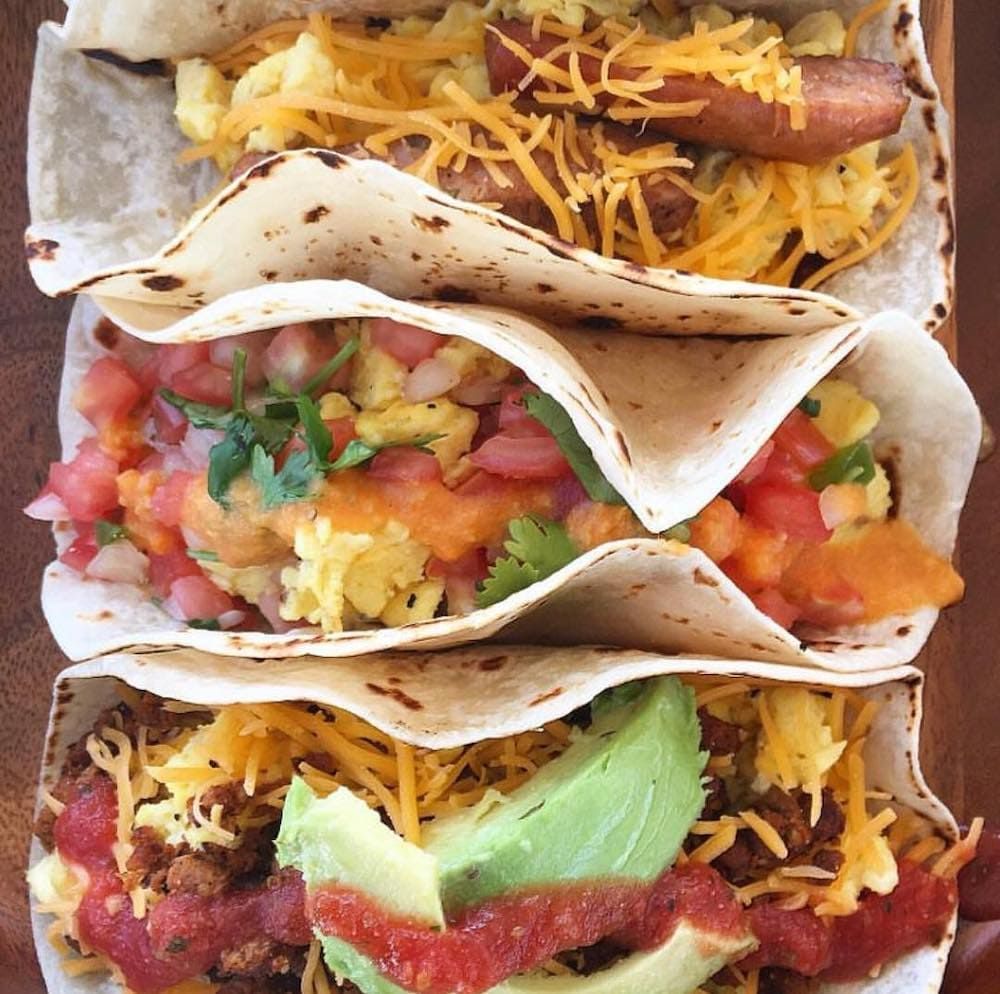 The great thing about breakfast tacos (besides the fact that they're breakfast tacos) is that they're open to interpretation. Kids will get a kick out of being able to whip up their own creations with a few simple ingredients that are mostly likely already in the house. For the ultimate breakfast taco, use this photo from Rusty Taco Arizona for inspo.
3. Yogurt parfait
Talk about a Pinterest-worthy breakfast! This yummy yogurt parfait jar from Dora Cavallo couldn't be easier for the kids to put together. Yogurt, fruit and if they're feeling ambitious, some crushed nuts on top, and boom! Mother's Day breakfast.
4. Caramelized banana sandwich
Yes, you read that correctly. A delicious, warm banana sandwich that's as sweet as can be with honey, cinnamon and sugar. Don't be surprised if this is served to you with a few sneaky nibbles.
5. Nutella quesadillas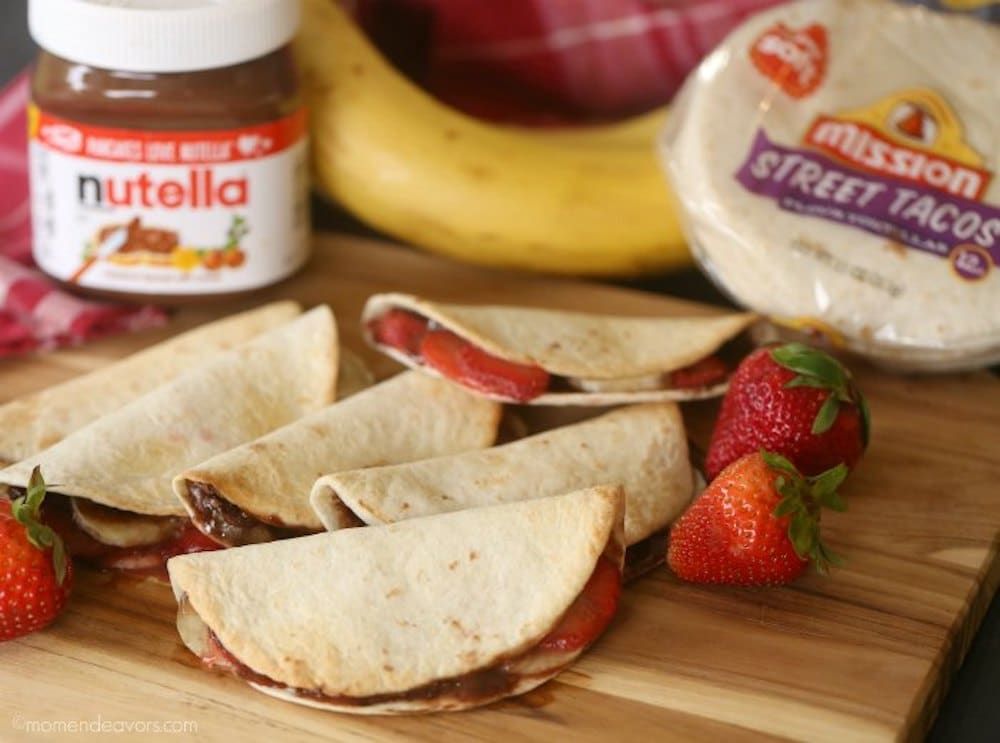 Two words: Nutella. Quesadillas. Can you even?! This Mother's Day breakfast idea from Mom Endeavors ticks all the boxes — sweet, pretty and simple. It's a keeper!
6. Snap, crackle, crunch oats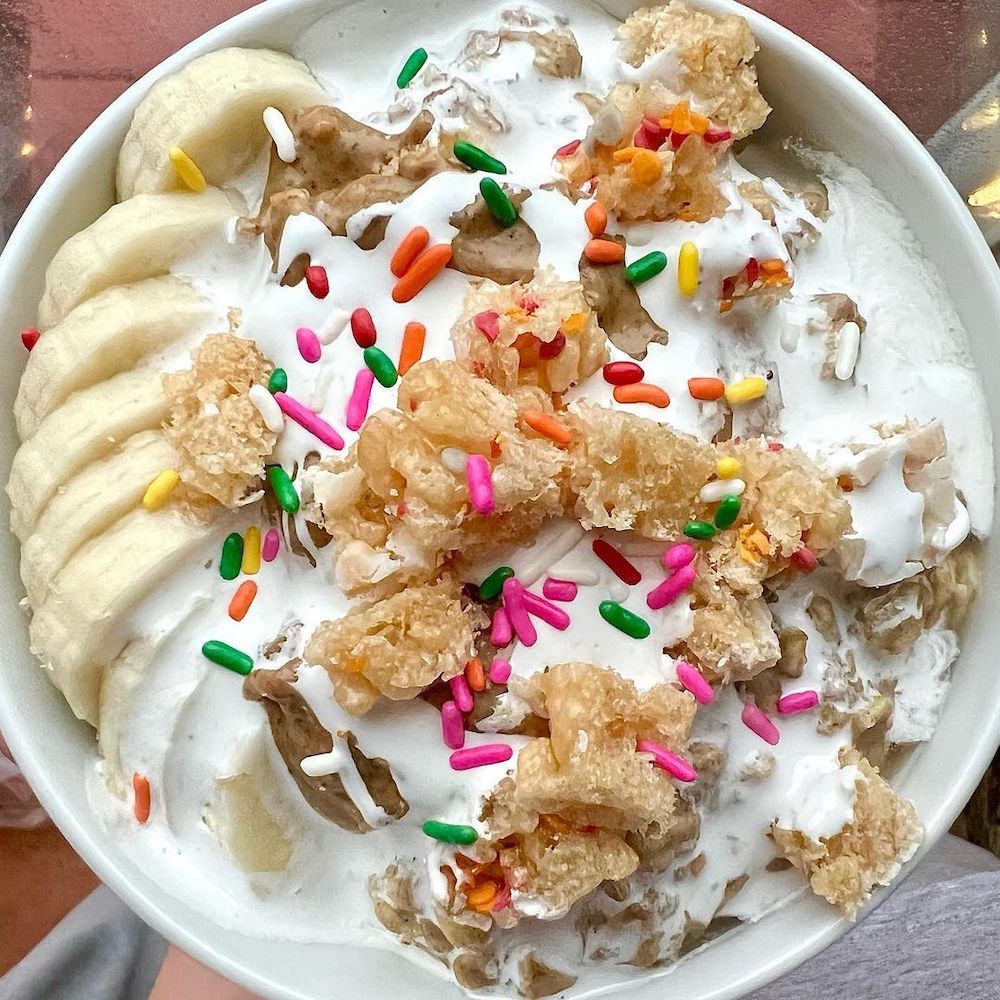 Looking for sweet and easy breakfast ideas for Mother's Day? This bowl of Snap Crackle Crunch Oats from Dana Cavaliere is both delish and easy to make. Just please be sure to Instagram this before you dig in, because it's just so pretty.
7. Avocado toast
Avocado toast may be played out on social media, but there's no denying it: It's delicious any way you slice (or mash) it. Whether you're an avo toast purist, who wants nothing more than a drizzle of olive oil and a sprinkling of sea salt, or someone who never met a topping they didn't like, it's impossible to go wrong with this breakfast. And with as little as two ingredients, it's perfect for little hands to prepare.
8. Puff pastry strawberry tart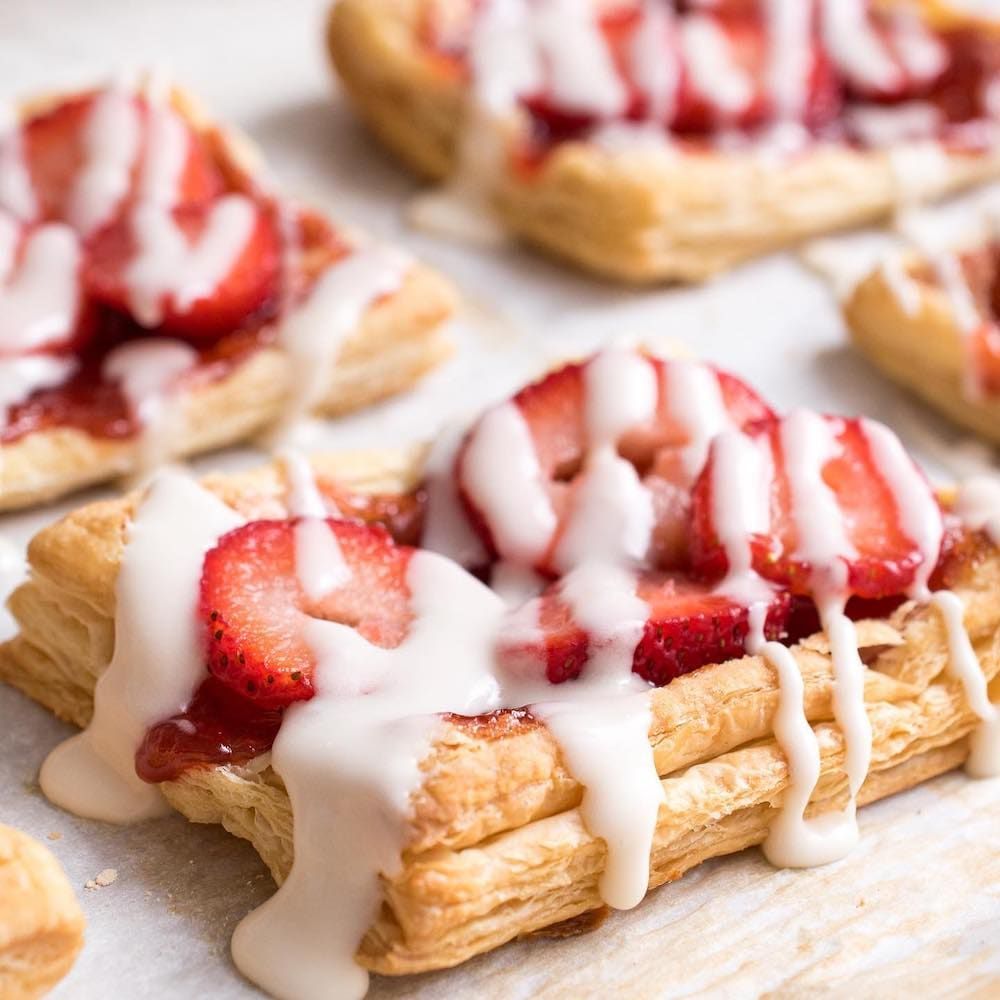 This puff pastry tart from Good to Gather has only six ingredients, but will look like a professional whipped it up. Perfect for a Mother's Day breakfast or brunch.
9. Bagel with fruit and fixins
Step aside, basic cream cheese and butter. On Mother's Day, bagels need to be taken to the next level. Whether they're schmearing peanut butter on before topping with strawberries or preparing blueberry-sprinkled cream cheese goodness, kids will love going DIY with their — er, your — bagel.
10. Waffles
If there ever was a time for your family to dust off the ol' waffle maker, Mother's Day is it. And if you don't have a waffle-maker taking up space in the back of your cabinet, there's no shame in the frozen waffle game. These yummy waffles from Kara Blake Chin are the real deal, but for an easier take, have little ones add fruit and powdered sugar on top of frozen ones, and voila! It will feel like you're in Belgium.
11. Mediterranean-style scrambled eggs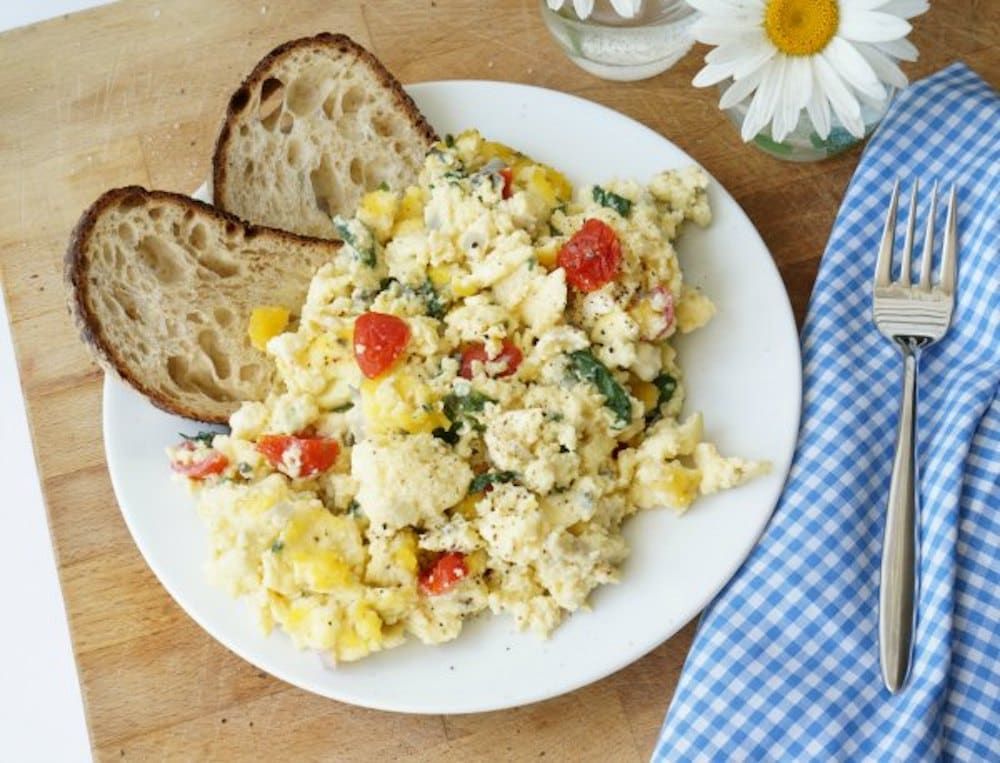 A fun twist on regular scrambled eggs, these Mediterranean-style scrambled eggs from Kitchen Counter Chronicles will have you feeling like you're in Greece. Minus the crystal-blue water, of course.
12. Egg muffins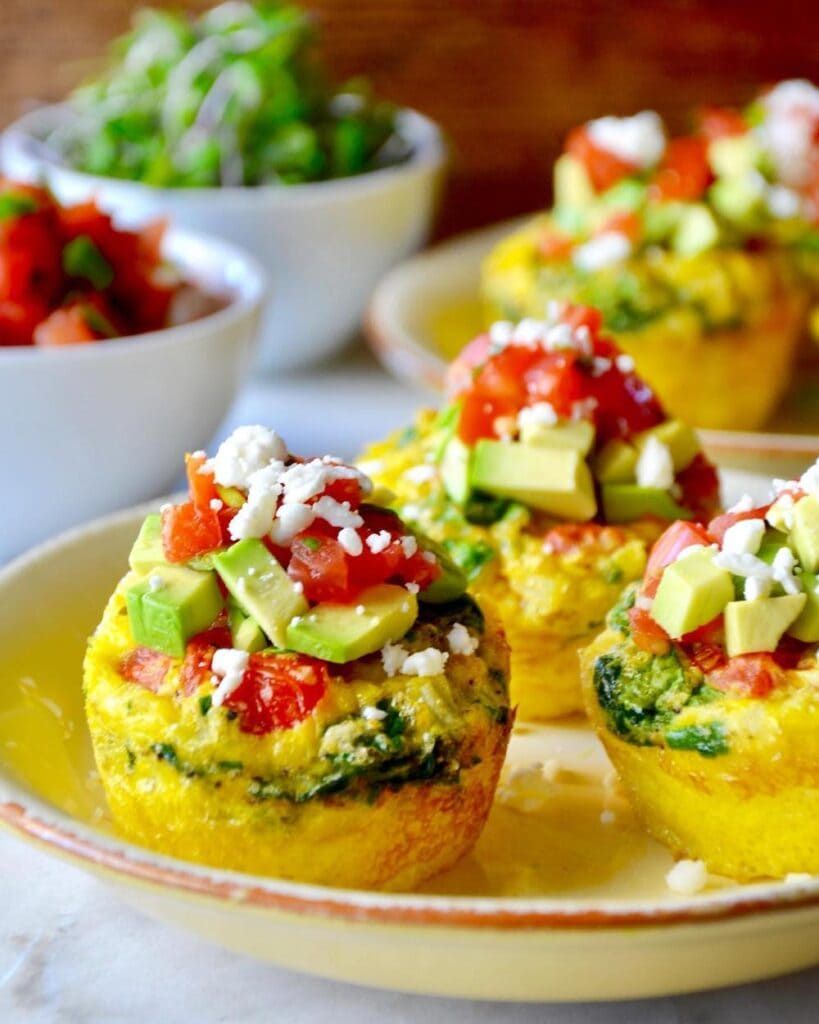 A little help from your partner will be required for these yummy egg muffins from Just a Taste, but they're definitely worth the extra work. They're yummy, healthy, filling and the perfect size for people who normally don't do breakfast.
13. Smoothie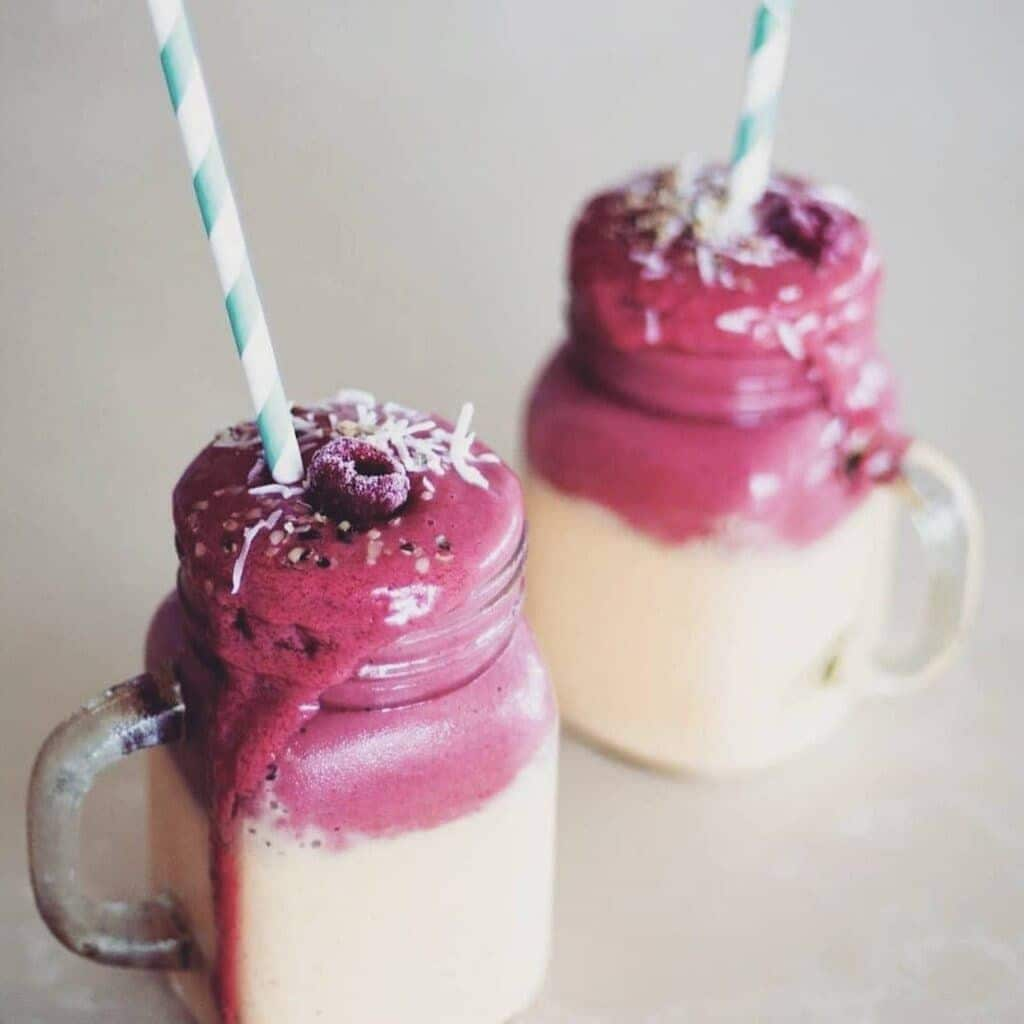 Of course, everyone has their favorite smoothie, but really, it's hard to find a bad one. Let the kids go crazy on Mother's Day by inventing their own, or offer them a few ingredient suggestions. Either way — yum!
14. Dunkaroos pancakes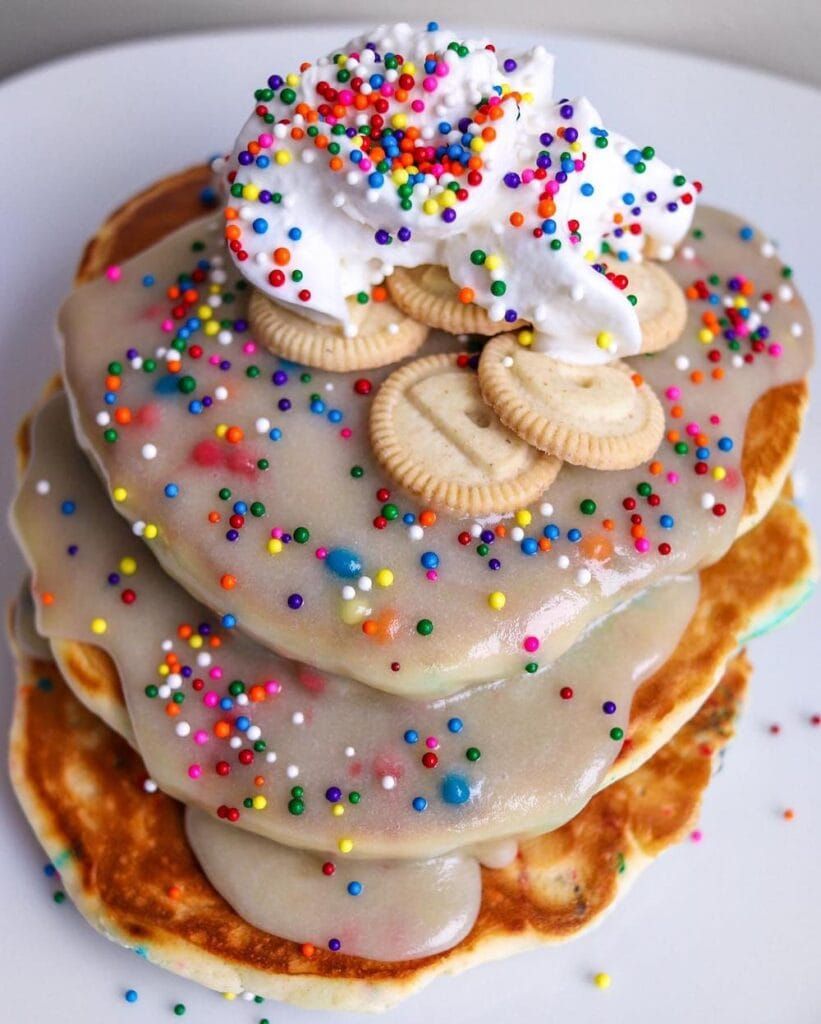 What's better than pancakes? These Dunkaroos pancakes from Josh Eats Philly, of course. Kids won't believe they're actually using dessert ingredients for breakfast — and you won't believe you're eating them!
15. Banana bread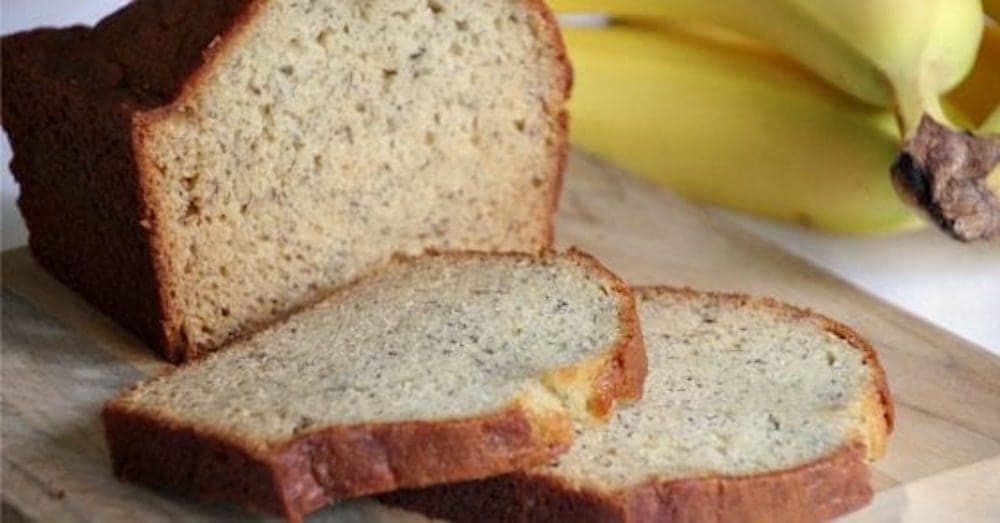 One of the easiest Mothers Day breakfast ideas? Make-ahead banana bread, such as this one from Meaningful Mama and a cup of coffee. Because, ultimately, that — and a few snuggles — is all mom wants anyway.