With Halloween right around the corner, it's time to start figuring out your family's costume situation. And you want to make these costumes EPIC … like talk-of-Instagram ideas. But how?
Don't fret: we're here to help! To get your gears in motion, we've scoured the Internet and put together a list of the most spooktacular (and hilarious) family Halloween costumes we've ever seen. Whether your clan's leaning toward costumes from popular movies and TV shows or toward costumes that unleash your familial creativity, this list is bound to have something that's right up your alley. So round up your kids, your baby, your partner and take a look!
1. Zookeepers … and a cub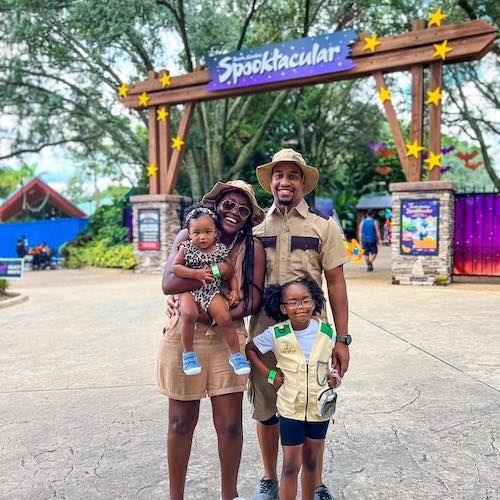 Zookeepers … but make it adorable. We love this family's zookeeper costumes — and the tiniest one is a baby cub! Clever, quick and very cute.
2. "Mary Poppins"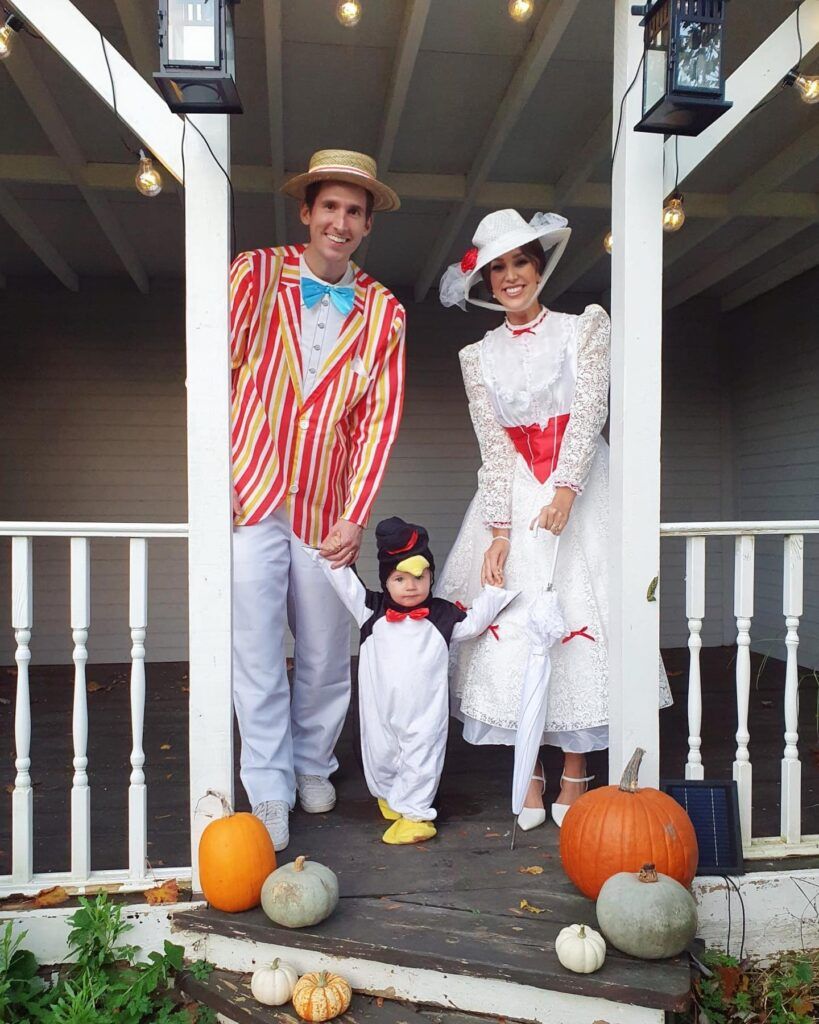 Just a spoonful of cuteness! This family Halloween costume of Mary Poppins, Bert and one of the penguins is sure to get double-takes during trick-or-treating.
3. Charlie Brown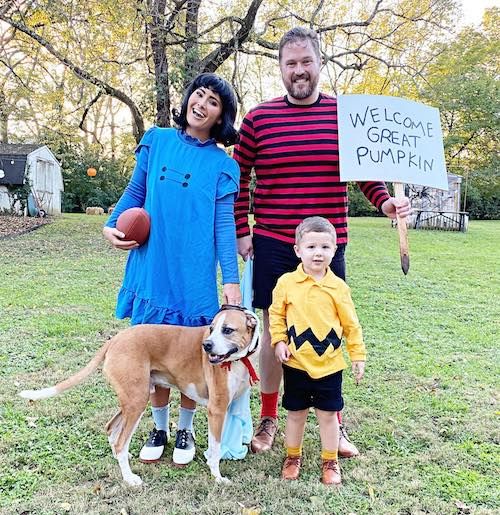 Hey look, it's costumes from "It's the Great Pumpkin, Charlie Brown." Such a good idea for family Halloween costumes! End the night watching the Charlie Brown Halloween movie while you sort your candy.
4. Shark attack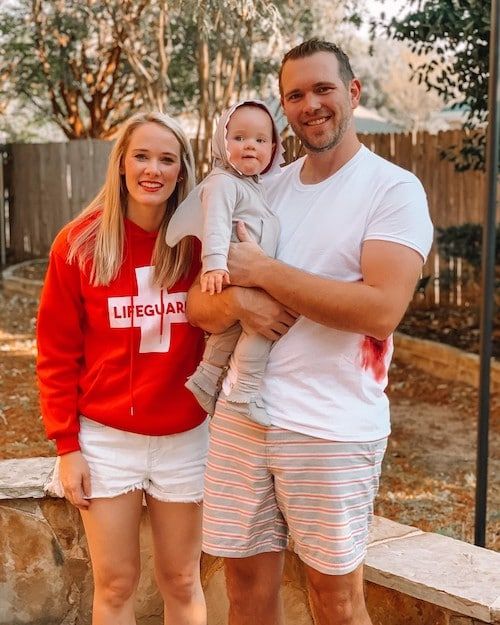 Eek! Looks like dad got bit by the world's most adorable shark costume before lifeguard mom could help!
5. "Coco"
This family's "Coco" costumes pay homage to the movie, and they're way too cute, especially wee Mama Coco herself out in front.
6. "Lord of the Rings"
These "Lord of the Rings" costumes let the quest for the ring — and full-sized candy bars — BEGIN.
7. Space-loving family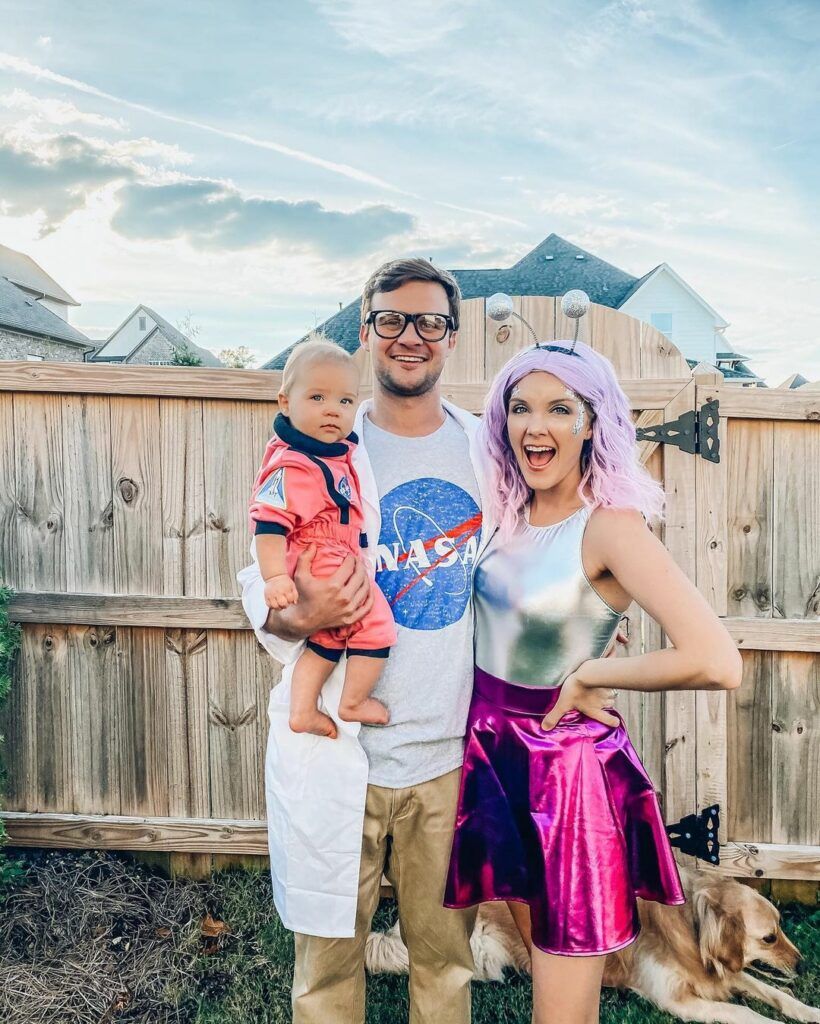 Dad works at NASA, baby's an astronaut and mom's a martian. How cute — and simple — is this space-themed family costume?!
8. Mario World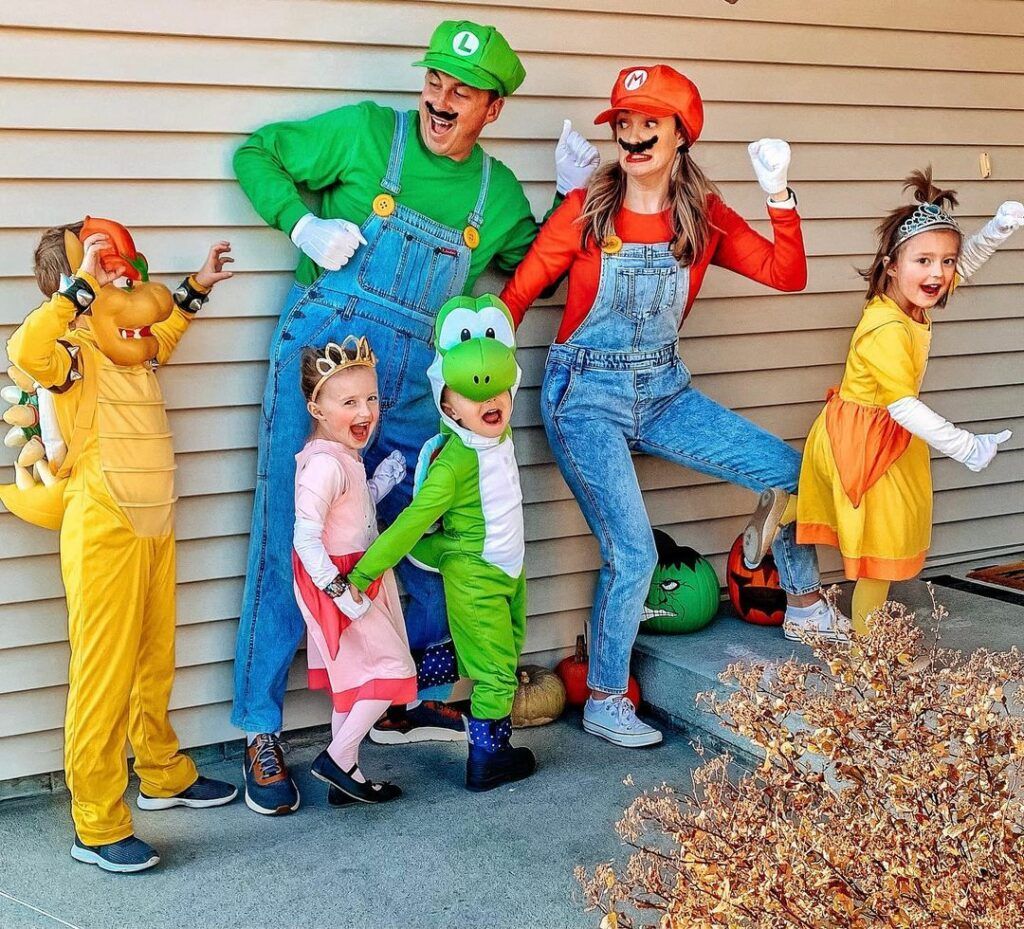 Bowser. Princess Peach. Luigi. Yoshi. Mario. Princess Daisy. It's a super Super Mario World family costume!
9. "Blippi"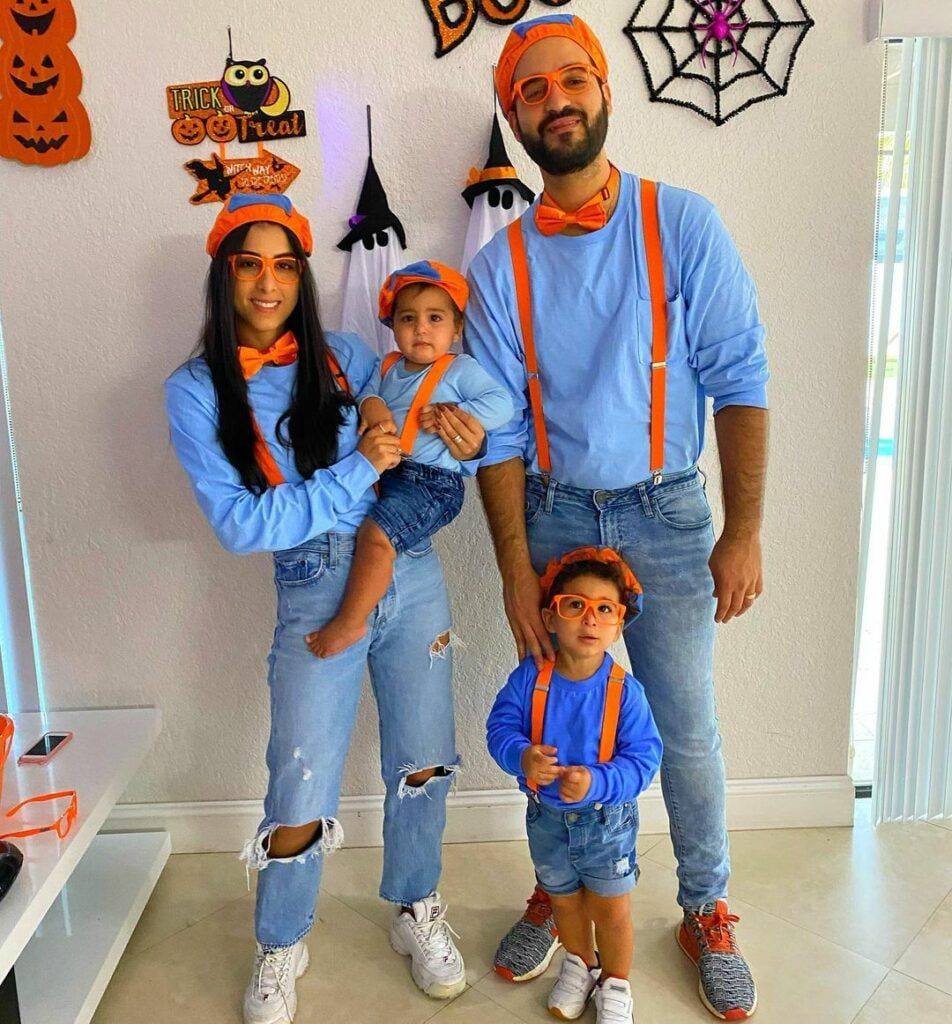 What's better than one Blippi costume? Family Blippi costumes! Talk about easy, fun family Halloween costumes.
10. "Peter Pan"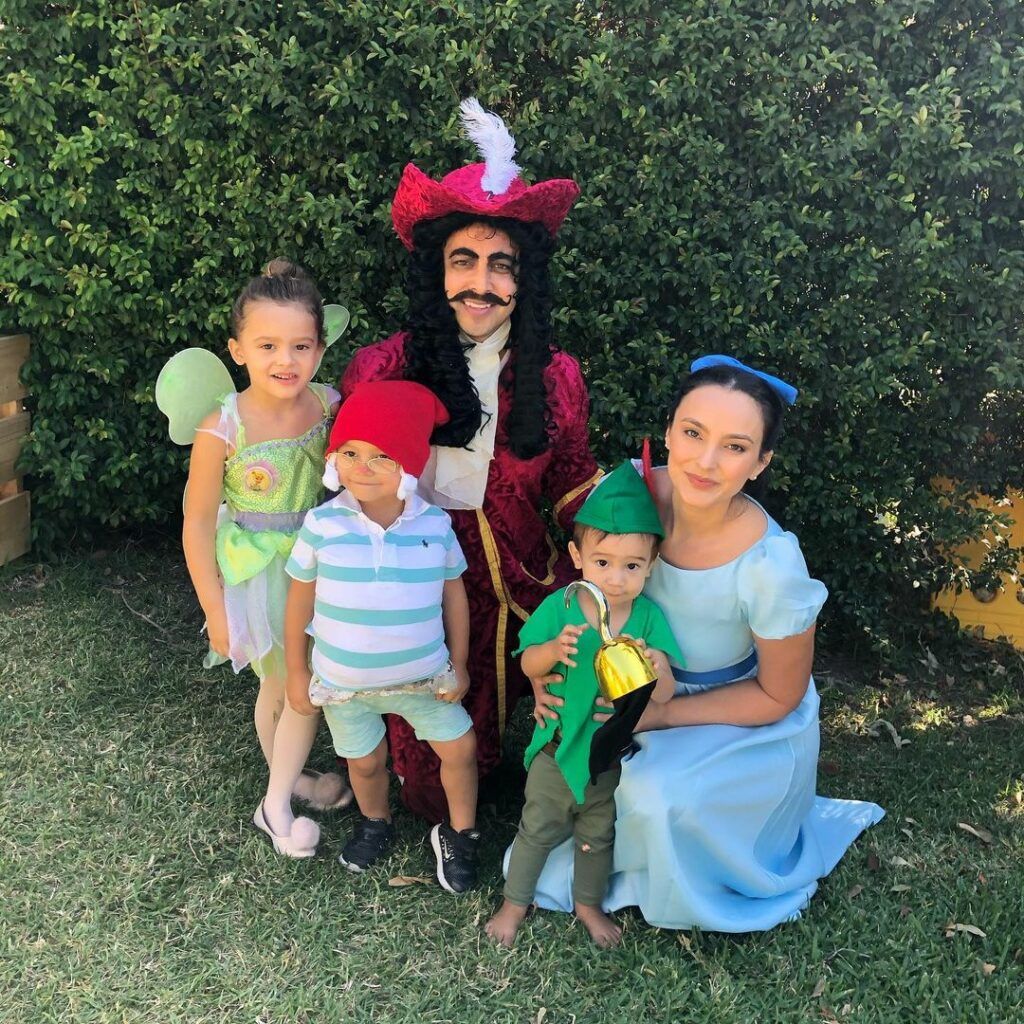 Gang's all here! Bigger families are perfect for a "Peter Pan"-themed group costume. Adorable!
11. "Schitt's Creek"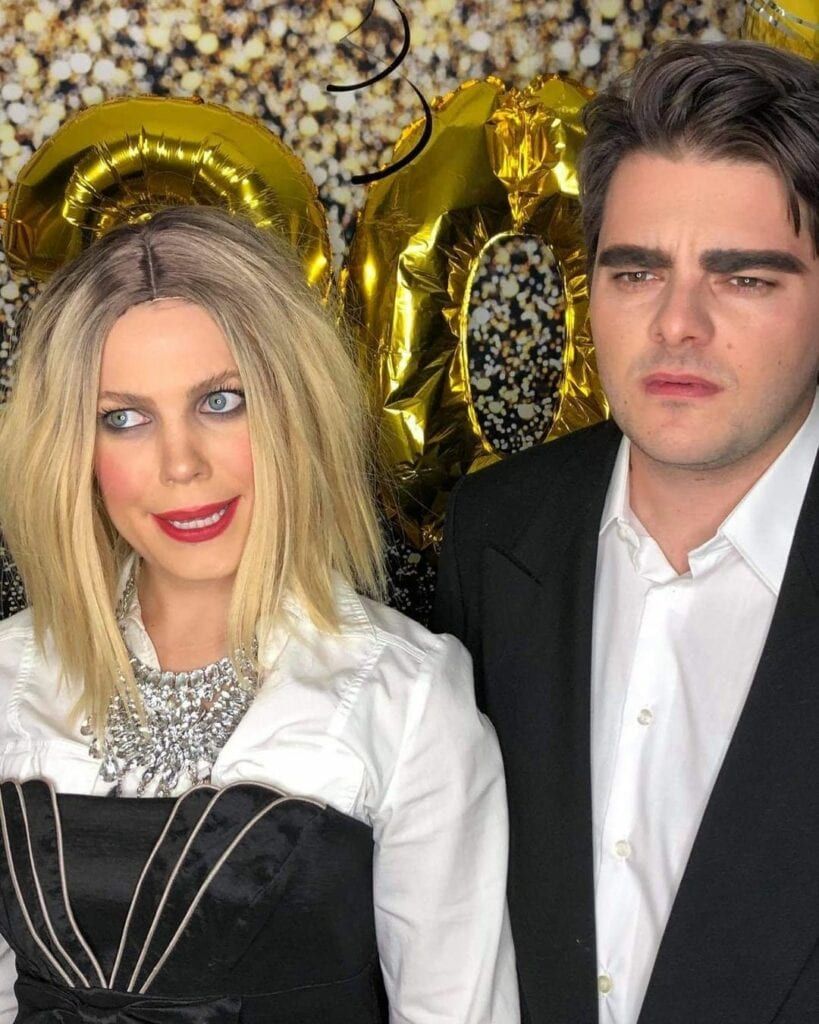 How great is this "Schitt's Creek" costume?! Incredible! Whether you're going as the whole gang or are just rocking Moira and Johnny Rose costumes, these are sure to be a hit.
12. Favorite storybook characters
Pick the kids' favorite author and bring their pages to life. This Eric Carle costume idea isn't just creative — it's beautiful, too!
13. "The Addams Family"
They're creepy and they're kooky, mysterious and spooky — therefore these Addams family Halloween costumes are a no-brainer for your little crew! [snap, snap]
14. "The Goonies"
This "Goonies" costume idea will make anyone who sees you want to break out into the Truffle Shuffle and toss some extra Baby Ruths your way. How could they possibly resist?
15. A circus troupe
Parenthood is like living in a three-ring circus, so you might as well run with the theme for a circus troupe group costume. Break out the ringmaster, tightrope walker, strong man, lion tamer and "ferocious" lion, concessions lady and any other talented kin for the best Halloween show on earth!
16. "Napoleon Dynamite"
If "ligers" are pretty much your favorite animal and your kids are tater tot connoisseurs, then you guys are going to love this "Napoleon Dynamite" family costume idea.
17. "Tidying Up With Marie Kondo"
A Marie Kondo costume? What an adorable idea! Because, after all, there's only one person on the planet who can spark "joy" by tidying up your disorganized drawers.
18. "E.T."
One major perk of dressing up as E.T: It basically guarantees that you're going to score a pumpkin full of Reese's Pieces.
19. "Beetlejuice"
Whatever you do, do NOT say his name three times. Do, however, dress up as Beetlejuice and friends for Halloween.
20. "The Incredibles"
If you're trying to blow your block away with incredible family Halloween costumes, what could be better than showing up in costumes from "The Incredibles"?
21. "How to Train Your Dragon"
Take notes, "HTTYD" fans. This is how you dress to impress when you're wearing Viking garb. These "How to Train Your Dragon" costumes are fire.
22. Pokemon
Gaming/trading fans can get inspired by this Pokemon-themed family costume — complete with Team Rocket and baby Pikachu!
23. "The Wizard of Oz"
Follow the yellow brick road… to whichever house in town has the best candy. Maybe they have a brain, a heart and some courage for the trick-or-treat bag, too?
24. "Labyrinth"
Use this holiday to let everyone know what your favorite flick was when you were growing up! The mini Jareth the Goblin King costume (a.k.a., David Bowie) is killing us.
25. Bees, a beehive and a beekeeper
Now here's a clever take on the phrase "work with what you've got!" Turn that belly bump into a beehive and invite the kids to swarm around you as Dad tries to get them to behive. (Heh.)
26. A family of crows
Even though a group of crows is actually called a "murder," everyone will be too distracted by your adorable family crow costumes.
27. Golden trophies
This golden trophy family costume is a real winner! This idea is great because it lets each one of you personalize your costumes with your favorite activities.
28. Sheriff and bank robbers
For easy, low-maintenance family Halloween costumes — that are also high on the comfort scale — dress your family in bank robber costumes with one member whose job is to catch 'em all.