"Women's History Month is a celebration of strong, resilient trailblazers everywhere and a chance to look back with intention on the oft-overlooked contributions of women in our country," says Shannon Evers, chief executive officer of Girl Scouts of Oregon and Southwest Washington and mother of two. "This is important for girls in particular because there is great power in seeing the example of those that came before you, especially when you can recognize yourself in their stories…"
What is Women's History Month?
Women's History Month, which spans the entire month of March each year, originated in Sonoma, California, as a week-long celebration of women's contributions to history during the week of International Women's Day. In 1980, President Jimmy Carter proclaimed a national Women's History Week, and later in 1987, after being petitioned by the National Women's History Alliance, the week was expanded to Women's History Month.
Why is it important to celebrate Women's History Month?
Though women make up 51% of the US population, women hold only 27% of US congressional seats. The gender pay gap remains steady, with women earning 84% of what men earn and unfortunately, women remain underrepresented in STEM careers. The statistics for BIPOC women are even more concerning. The COVID pandemic has also proved to be a setback for closing the gender gap in the U.S.
Until we can achieve gender equality, it is vital for parents, educators and caretakers to continue to teach children about the achievements and contributions of women, so that our kids are empowered to fight for a more equitable society. Here are 14 Women's History Month activities to engage kids in 2023:
1. Celebrate your favorite women storytellers at the library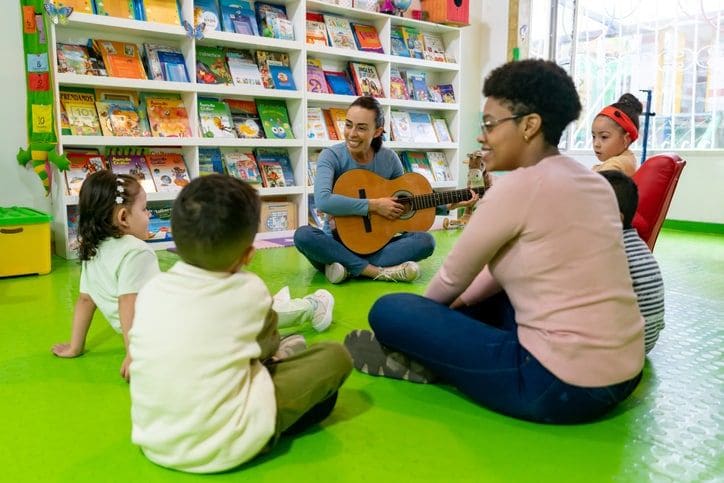 The 2023 theme for Women's History Month is "Celebrating Women Who Tell Our Stories," which honors "authors, songwriters, scholars, playwrights, performers and grandmothers throughout time." Why not start by finding books by your kids' favorite female authors at the public library? While you're there, check out what free Women's History Month programs they're offering kids.
2. Watch educational videos
For kids who are new to the concept of Women's History Month, it might be helpful to offer a quick, easy overview in the form of these videos:
3. Rock out to empowering songs
Whether you have a dance party or a sing-a-long to these power anthems, they will get you and the kids hyped up for Women's History Month. And this is a perfect opportunity to discuss important female musical artists from Nina Simone and Gloria Estefan to Beyoncé and more.
Here are a few songs to get you started:
4. Read about inspiring women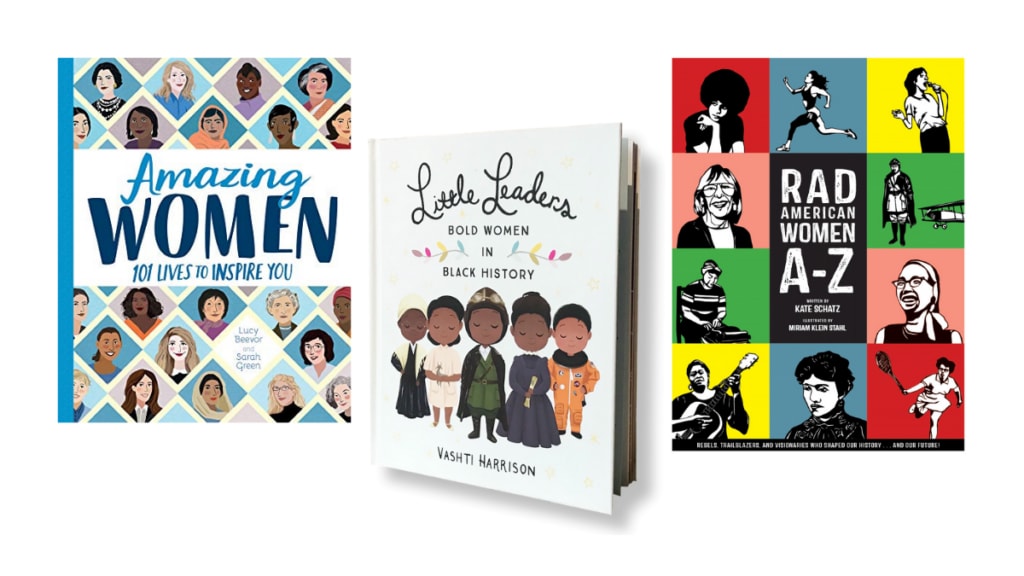 "We celebrate women every day in our family!" says Rita Young Bantom, a mom of two daughters and a leader of a BIPOC Moms+ support group in greater Detroit. "One of our favorite books to read is 'Amazing Women: Over 100 Lives to Inspire You' by Lara Wilson and Sarah Green."
Other great compilation books about powerful women to check out for Women's History Month with kids include:
After you've been inspired by the women featured in these videos and books, you can delve deeper into specific areas of interest and the prominent women within those fields.
5. Visit a museum, online or in person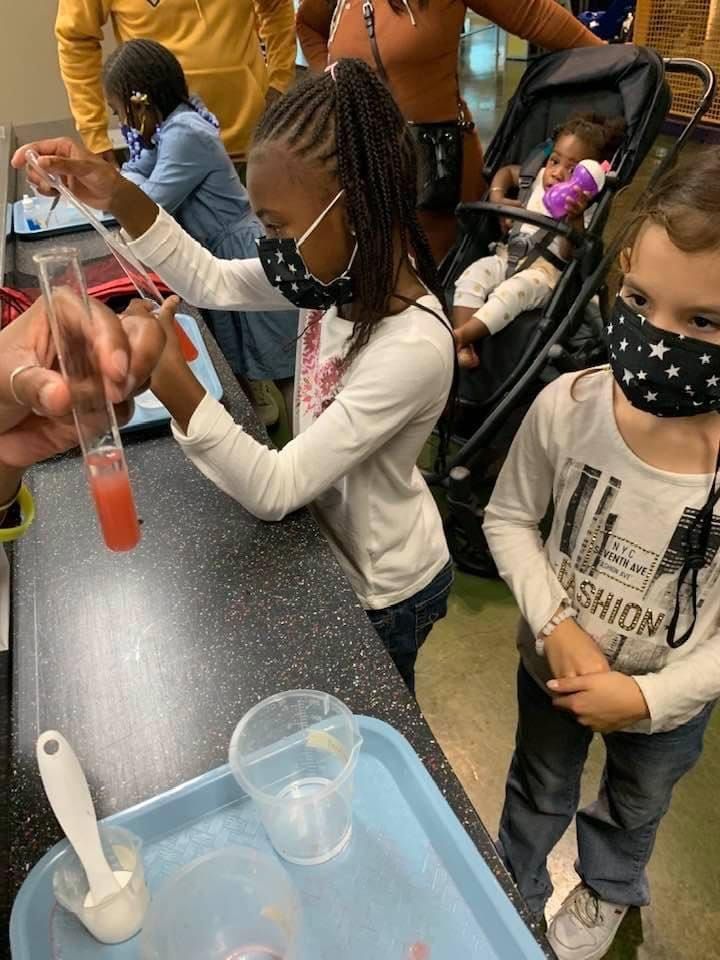 "In March, we make a special effort to attend a museum exhibit to recognize the important role that women have in history," Bantom shares. "This year, we plan on attending some of the Women's History events at the Detroit Institute of Arts and the Charles H. Wright Museum of African American History."
Check out your local museums and consider these incredible virtual options as well:
6. Make a Say It Loud! Megaphone craft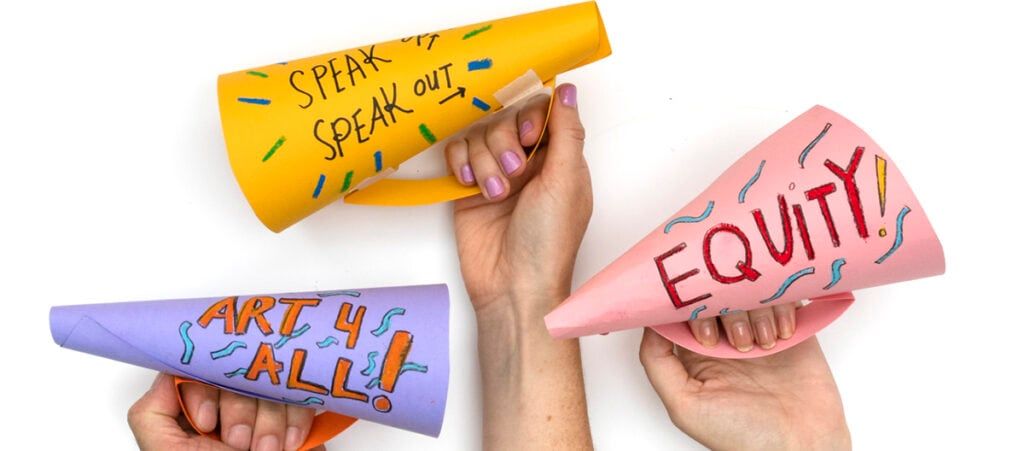 Channel the roar of activists like Dolores Huerta, Yuri Kochiyama, Rosa Parks, Coretta Scott King, Helen Zia, Jovita Idár, Helen Keller and so many more when you make this simple megaphone craft, courtesy of the Children's Museum of the Arts. Decorate them with your favorite slogans like "The Future is Female," "Equality for all," or "Diversity. Equality. Unity."
7. Inspire changemakers with a storytime featuring "Kamala and Maya's Big Idea"
Girl Scouts' founder Juliette Gordon Low said, "The work of today is the history of tomorrow, and we are its makers." Do you have a budding community organizer or a pint-sized changemaker at home? This picture book by Meena Harris is inspired by a true story from the childhood of Vice President Kamala Harris and her sister, who worked together to make a difference in their community.
But don't stop there! Keep the conversation going by talking about all the other inspiring women who changed history and continue to improve our society. Check out the diverse and empowering stories featured on UNLADYLIKE2020, a PBS collaboration project of 26 animated documentary shorts about trailblazing heroines, including Charlotta Spears Bass, who was the America's first Black woman vice presidential candidate.
"Through Women's History Month," says Evers, "girls see the vital role of women in American history and can make the connection between their heroes past and present and their own potential as changemakers and innovators."
8. Shoot for the stars by learning about pioneering women in space travel
Read the picture book "Hidden Figures: The True Story of Four Black Women and the Space Race" by Margot Lee Shetterly or watch the movie streamable on Disney+ about brilliant mathematicians Katherine Johnson (Taraji P. Henson), Dorothy Vaughan (Octavia Spencer), and Mary Jackson (Janelle Monáe), as a start.
Next, learn about Mae Jemison, the engineer and physician who became the first African American woman to go into space and other pioneers like Ellen Ocha, the first Hispanic woman astronaut, Kapana Chawla, the first Indian American astronaut, and Mary Golda Ross, one of the first Native Americans in the field. But why stop at space travel? Don't forget other STEM superstars like the First Lady of Physics, Dr. Chien-Shiung Wu. Read about how she helped unlock the secrets of the atom in this "Queen of Physics" picture book by Teresa Robeson.
9. Channel RGB with a homemade dissent collar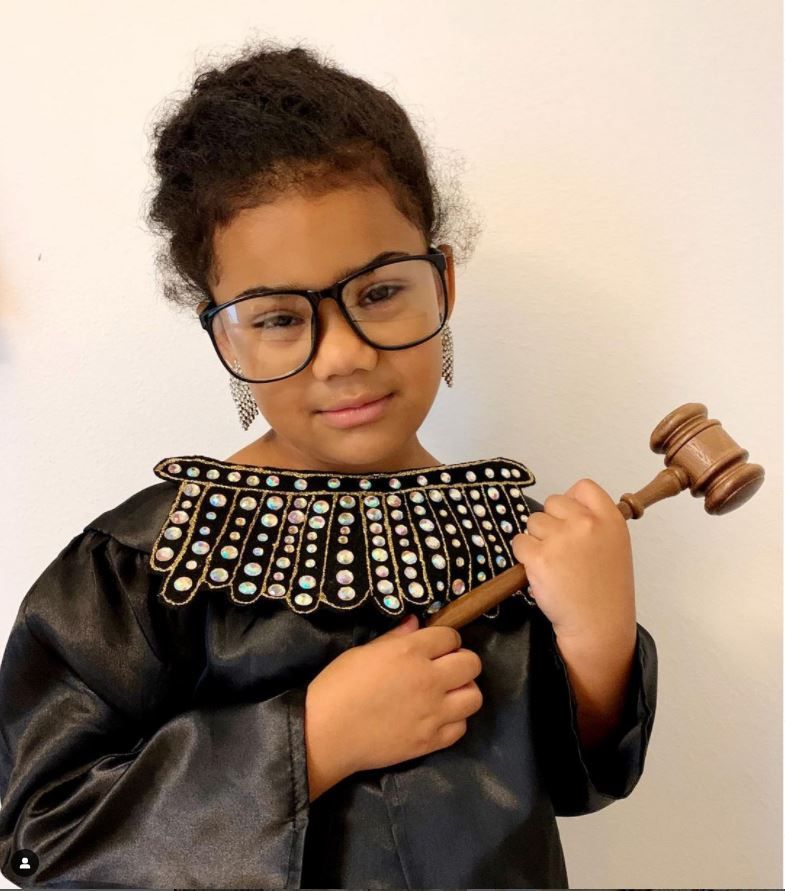 Create a dissent collar like this one from "Bravery" magazine's RBG issue and personalize it. Learn about the powerful, brilliant legal forces of not only the late Ruth Bader Ginsburg but also current U.S. Supreme Court Justices Sonia Sotomayer and Elena Kagan, as well as Justice Sandra Day O'Connor, who was the first woman to serve on the U.S. Supreme Court. Judge Ketanji Brown Jackson, the first Black woman ever to be nominated to the U.S. Supreme Court, might soon join their ranks in history.
Don't stop there — read about the work of trailblazing judges like Florence Pan, Toko Serita and more.
10. Explore Women's History Learning Tools on BrainPOP
The Women's History section on BrainPOP (which may be available free through your child's subscription through their school or or you can sign up for a free trial subscription) features many interactive learning materials on numerous prominent women like Malala, Maya Angelou, Sonia Sotomayor, and more. Each of the subjects contain a short animated film, games, quizzes and more. And even if you don't have a subscription, free access is offered on architect Zaha Hadid, Queen Elizabeth II, Fannie Lou Hamer and more.
11. Listen to a kids' podcast about groundbreaking artists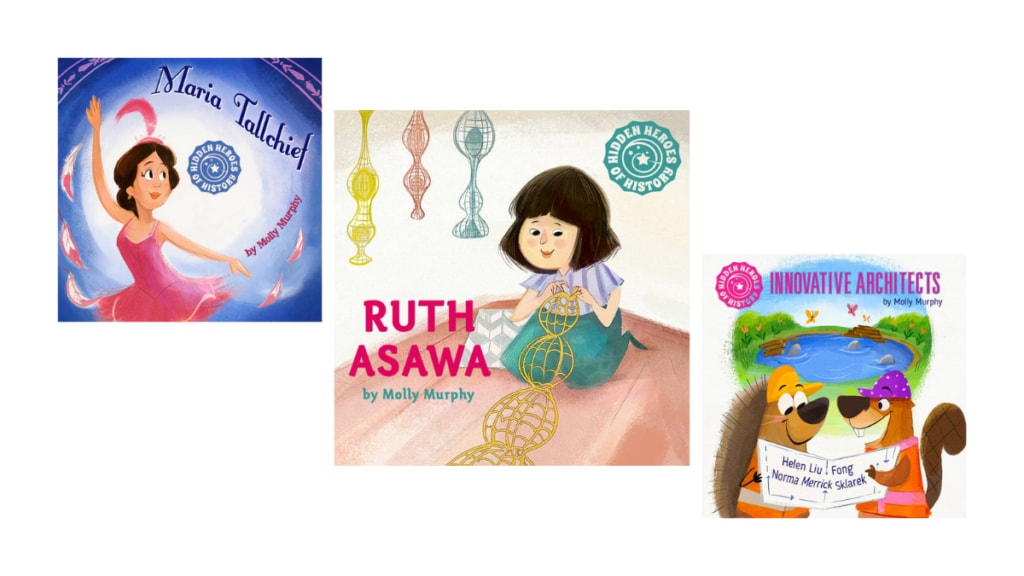 On your next car ride to school or drive to grandma's, check out the Dorktales podcast "Hidden Heroes of History" series, including the episode on Maria Tallchief, American's first Prima Ballerina, who happens to be of Osage Native American heritage. Episodes also feature sculptor Ruth Asawa and innovative architects, Helen Liu Fong and Norma Merrick Sklarek. And let these stories ignite the kiddos' imagination to learn about other history-making American artists like Mary Cassatt, Georgia O'Keeffe, Tamara Natalie Madden, Maya Lin and so many more.
12. Play Women's History Month trivia!
Brightly has a fun printable, trivia card style "Girls Rule! Famous Women in History" Quiz for tweens. And if you need more Women's History Month trivia facts to enrich young minds, WeAreTeachers has 25 more for you to enjoy.
13. Write a thank-you to female doctors, nurses, caregivers and other frontline workers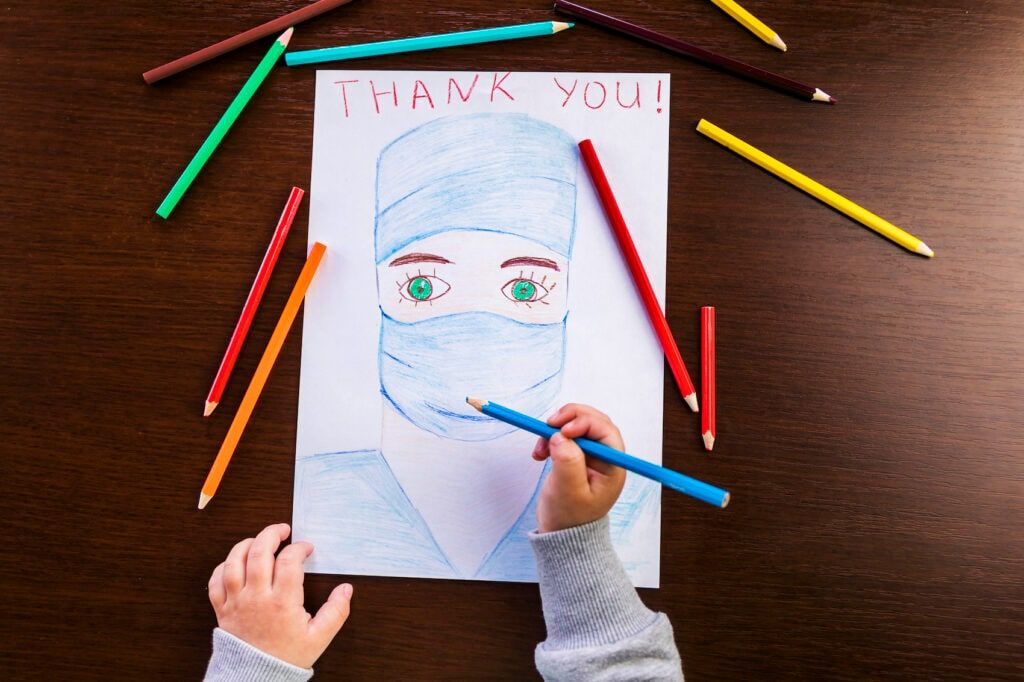 Make this Women's History Month an opportunity to thank women healers, caregivers and frontline workers. During the height of the pandemic, thousands of healthcare workers on the frontline lost their lives to COVID-19, so this year, help kids make thank-you calls, videos, cards and messages of their own to share.
For kids excited by the medical field, explore the fascinating stories of Dr. Margaret Chung, the first American-born Chinese female doctor whose interesting life and endeavors became the subject of a comic book series in 1943, Susan La Flesche Picotte, the first American Indian physician, Clara Barton, nurse and founder of the American Red Cross and many others.
14. Celebrate everyday women in our lives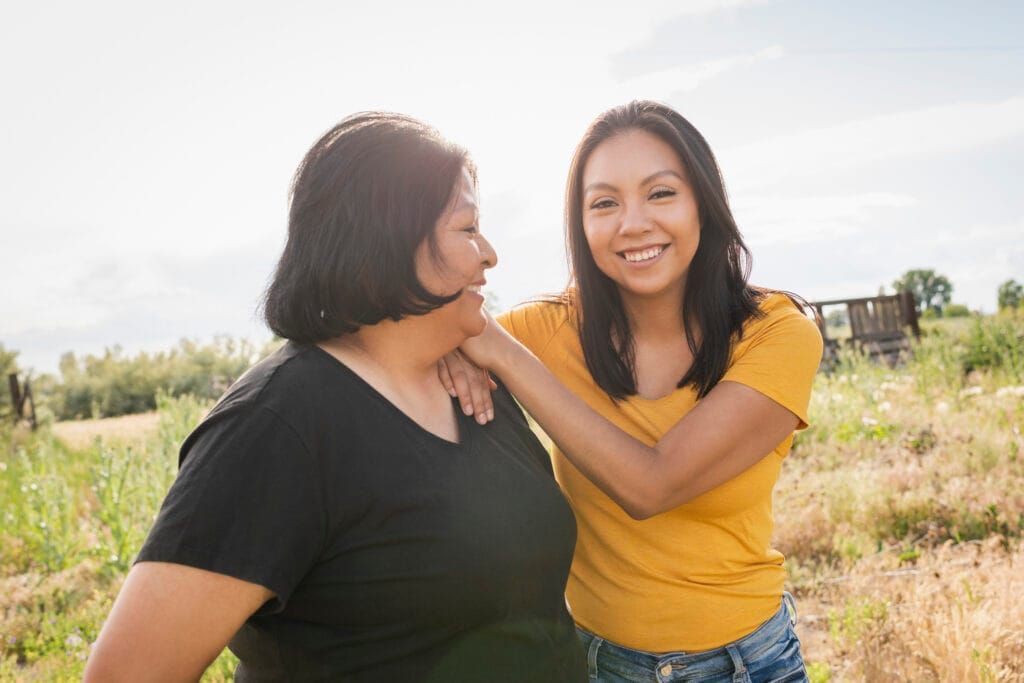 Melissa Gard, a school counselor and a member of the Navajo Nation living in Phoenix, wants her two daughters to understand the adversity women continue to face while also embracing the beauty of womanhood. "As Diné (Navajo People), we are a matrilineal society," explains Gard. "Diné women are the mothers, the matriarchs, the center of our homes and the givers of life. We know that being a woman is a blessing but also holds much responsibility in nurturing and propelling our future generations."
Women's History Month is a great time to recognize teachers, family members and child care workers (who are all also storytellers in one way or another). Talk with children about which women in their lives they appreciate and what kind of impact they are making in society.
"It's important to recognize our everyday heroes," Bantom agrees. "[Let's celebrate the women] who work hard every day to make the world a better place for our children, whether they work a full-time job at home or in the workplace."