If you've heard it once, you've heard it 1,000 times: Breakfast is the most important meal of the day. And when you're a kiddo who's about to spend six hours in school, it's doubly important to heed this age-old message.
"Including a healthy breakfast before the school day starts is just as important as getting enough sleep," says Jenifer Thompson, an advanced-practice dietician with expertise in pediatric nutrition therapy at Johns Hopkins. "It's a key component of the morning that helps kids achieve academic goals, as well as maintain healthy weight. Studies have shown that a healthy breakfast improves memory and concentration and is also associated with less tardiness and fewer behavior problems."
According to Thompson, the ideal breakfast should include a hearty source of carbohydrates (with fiber), as well as protein, which "minimizes hunger in the long break before lunchtime."
Sounds easy enough, right? For families pressed for time in the morning, not necessarily.
While parents and caregivers know the importance of sending kids to school after a healthy breakfast, life often gets in the way. Oversleeping, lost homework, sibling squabbles — the factors that contribute to hastily eaten cereal are endless. So, why not have the kids take care of breakfast while you take care of everything else?
From super-simple twists on plain ol' toast to leftover pizza (yes, really), here are 20 easy breakfast ideas for kids to make.
1. Yogurt parfait
One of Thompson's favorite breakfasts is a yogurt parfait, which is simply yogurt with layers of whole-grain cereal and fruit. Easy — and fun — for any kiddo to fix themselves! 
2. Nut butter on whole-grain bread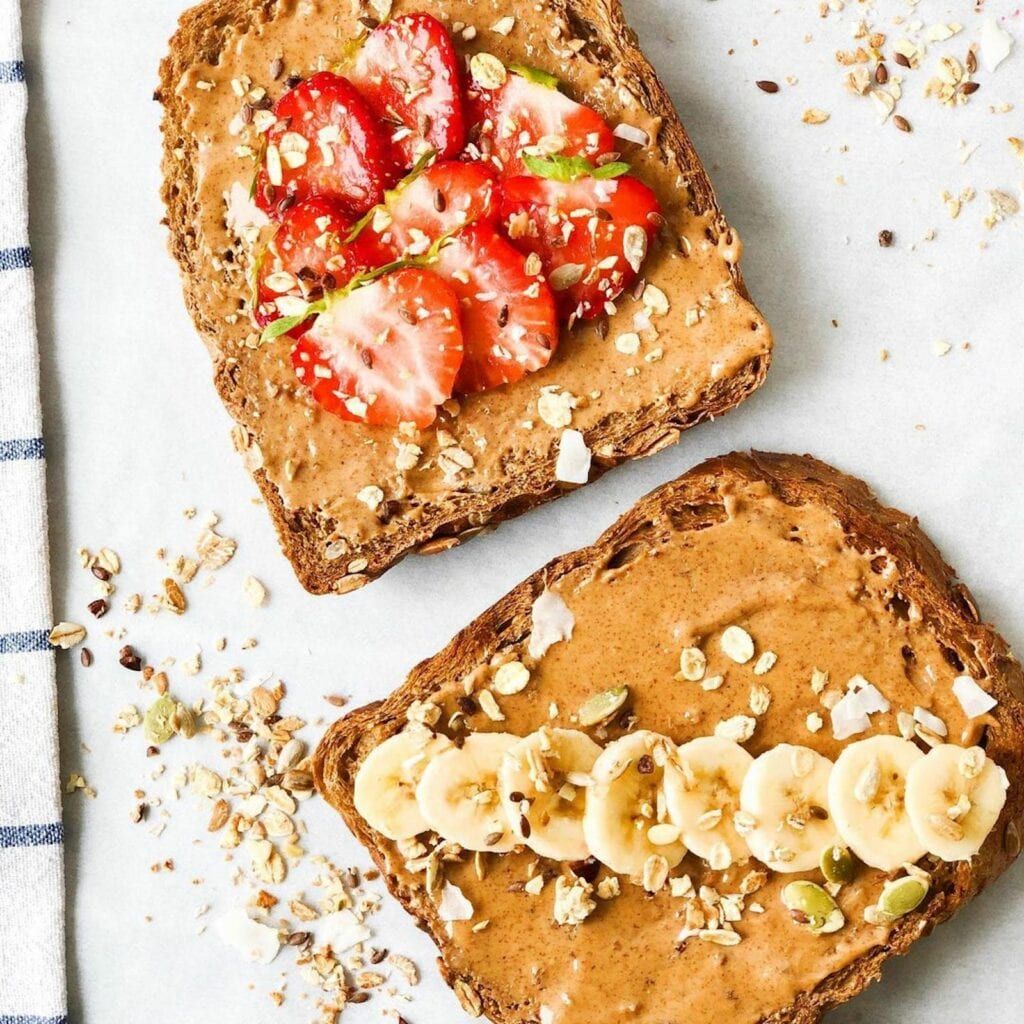 Whether they want to jazz it up with fruit and seeds or be an absolute purist, nut butter on whole grain bread or toast, like this beauty from Lenna Omrani, is always a great breakfast kids can make.
3. Animal face toast
Speaking of toast … creative kids will love making animal face toast in the morning. They just need a few ingredients to get started: 1) whole wheat toast, 2) cream cheese, peanut butter, nutella and/or hummus and 3) some blueberries and/or cut-up bananas and strawberries. Or they can get creative and try coming up with their own variations!
4. Breakfast smoothie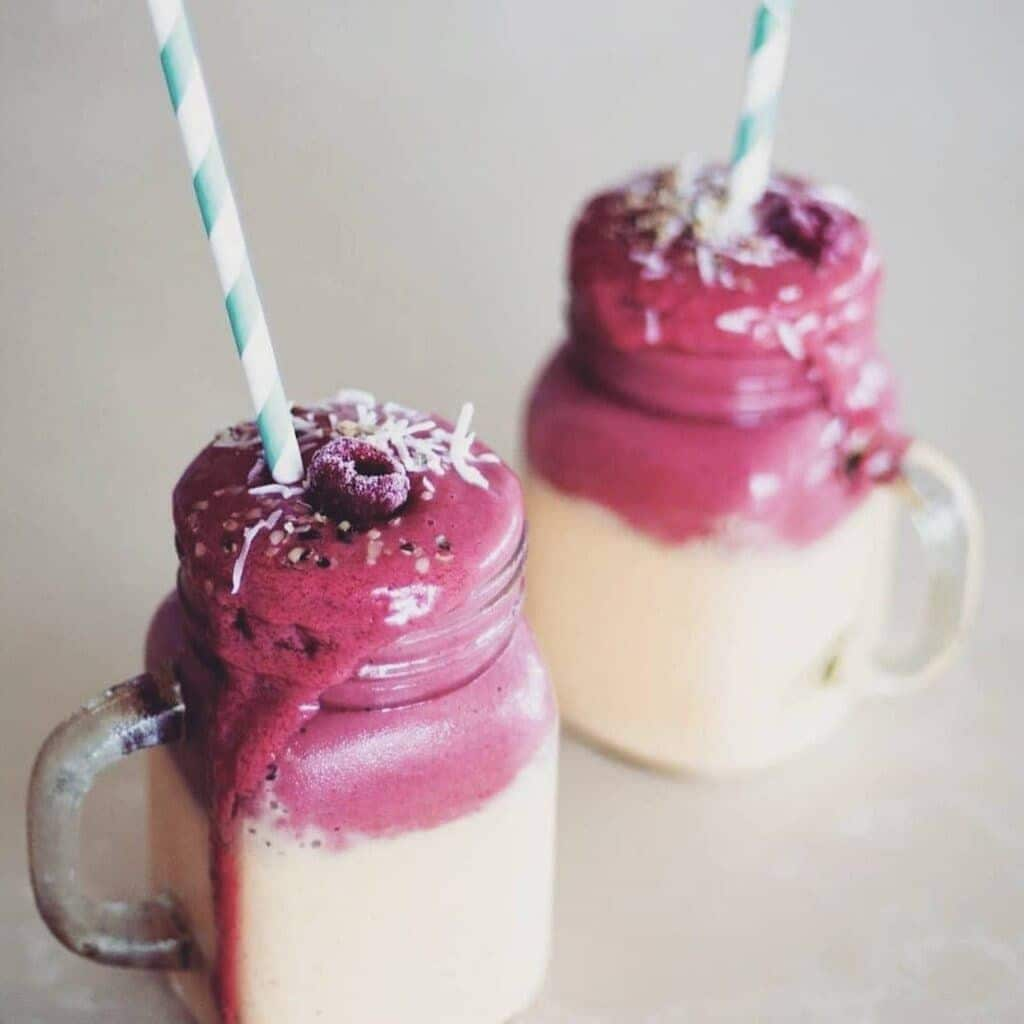 If the kiddos are experienced enough to use the blender, breakfast smoothies, like this one from Aimz High Fitness, are a great option that can be half-prepped the night before. Cut up chunks of fruit and freeze in individual bags so kids just need to add the milk of their choice and, for added protein, a dollop of nut butter.
5. Oatmeal with banana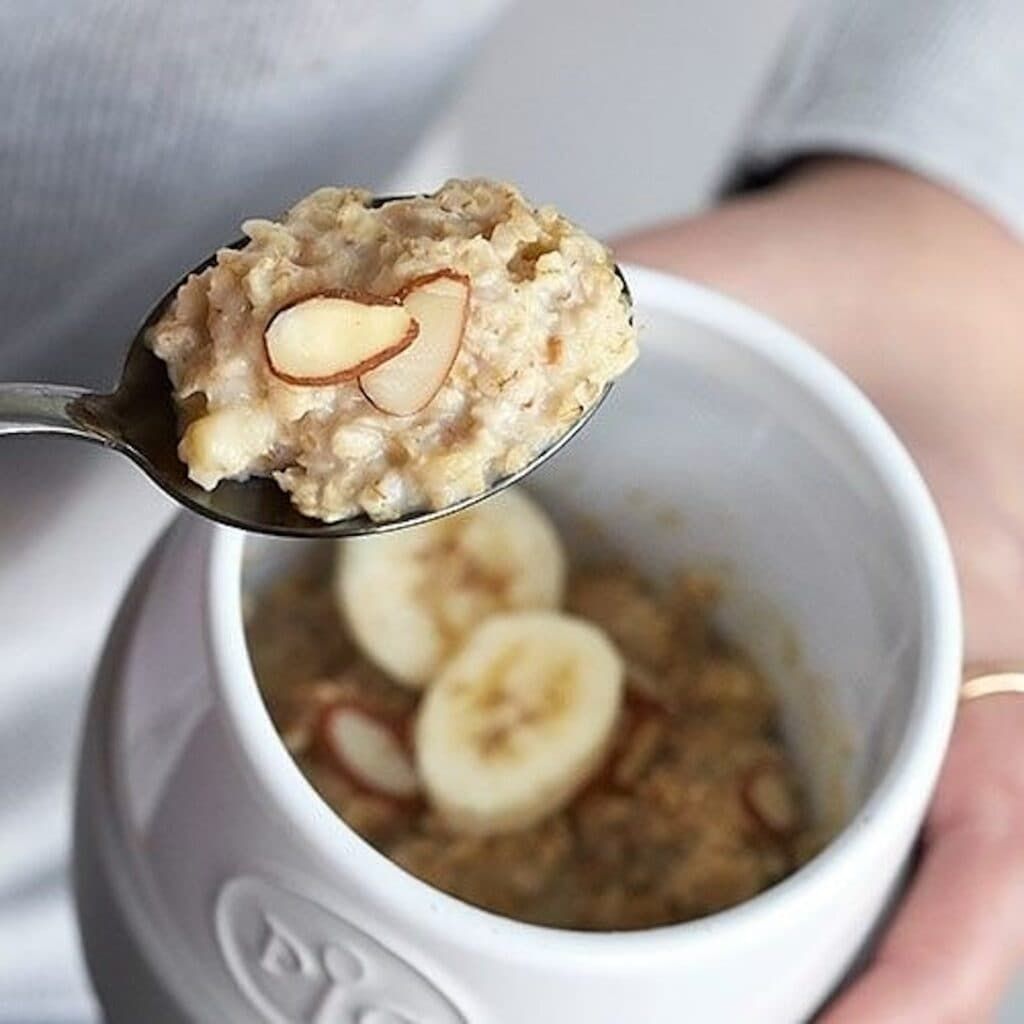 Another favorite of Thompson's? Oatmeal topped with a banana, such as this one from Shelley Cronkhite Huber. For kids who are too young to make oatmeal on their own, you can either make overnight oats that you leave in the fridge, or make slow cooker oats the night before and leave in the Crock-Pot.
6. Avocado toast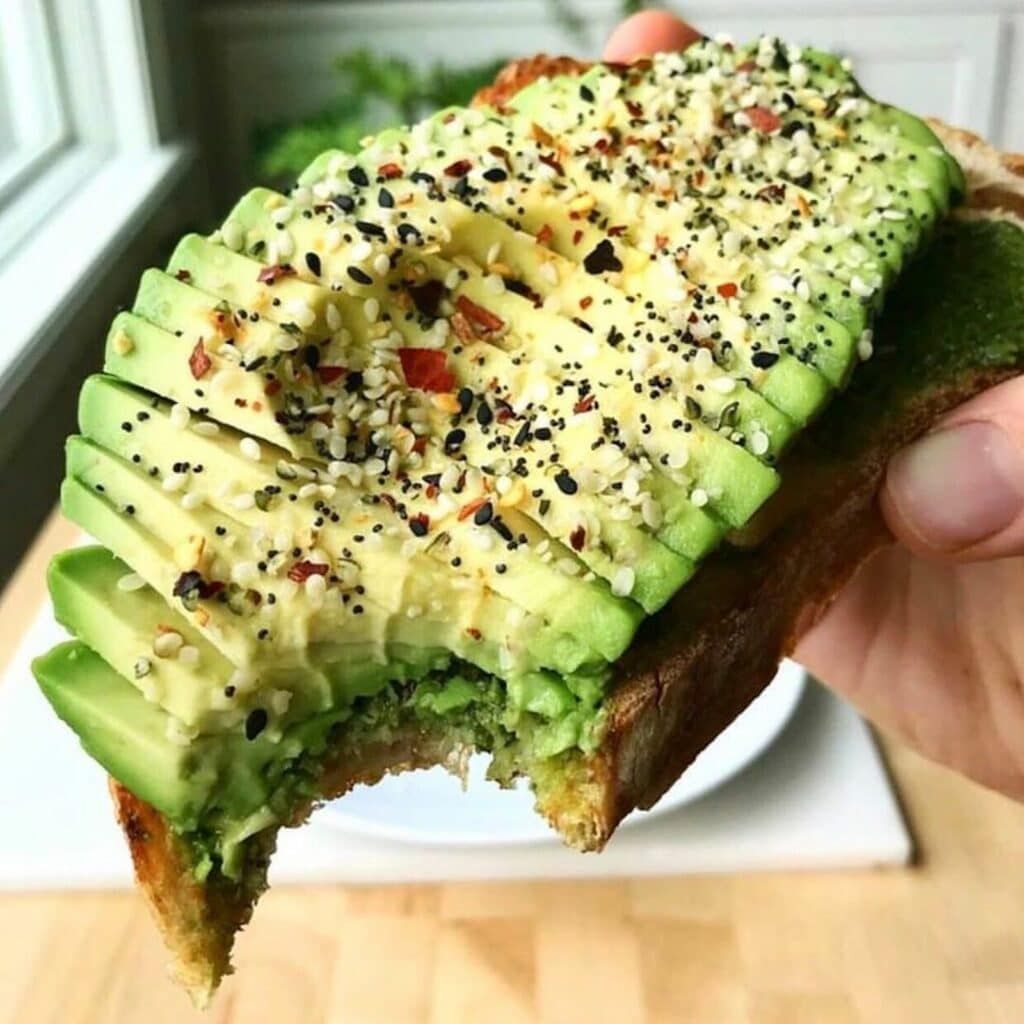 Even if they're not millennials, kids can still enjoy avocado toast, like this "bomb" rendition from Glowing Plants. For little ones who aren't yet at the point of cutting up their own 'cado, most supermarkets sell avocado spreads that work just as well. And need we even tell you? Trader Joe's Everything But the Bagel Sesame Seasoning was basically made for this breakfast.
7. Bagel with cream cheese and fruit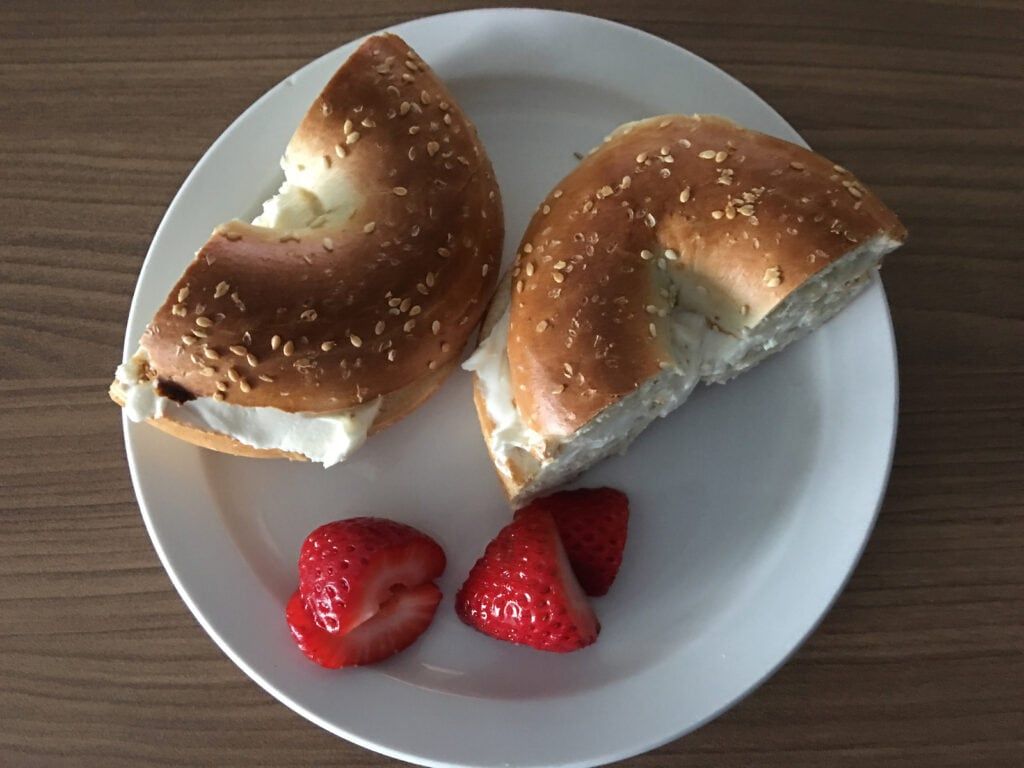 It's a classic breakfast for a reason: It's easy, filling and ridiculously tasty. Thompson recommends adding fruit (that you can cut up the night before) for an antioxidant punch.
8. Breakfast muffins with fruit
There are tons of breakfast muffin recipes to choose from. And the best part? You make them ahead, and you'll have breakfast for days. All kids need to do is add their favorite fruit on the side.
9. Cottage cheese and fruit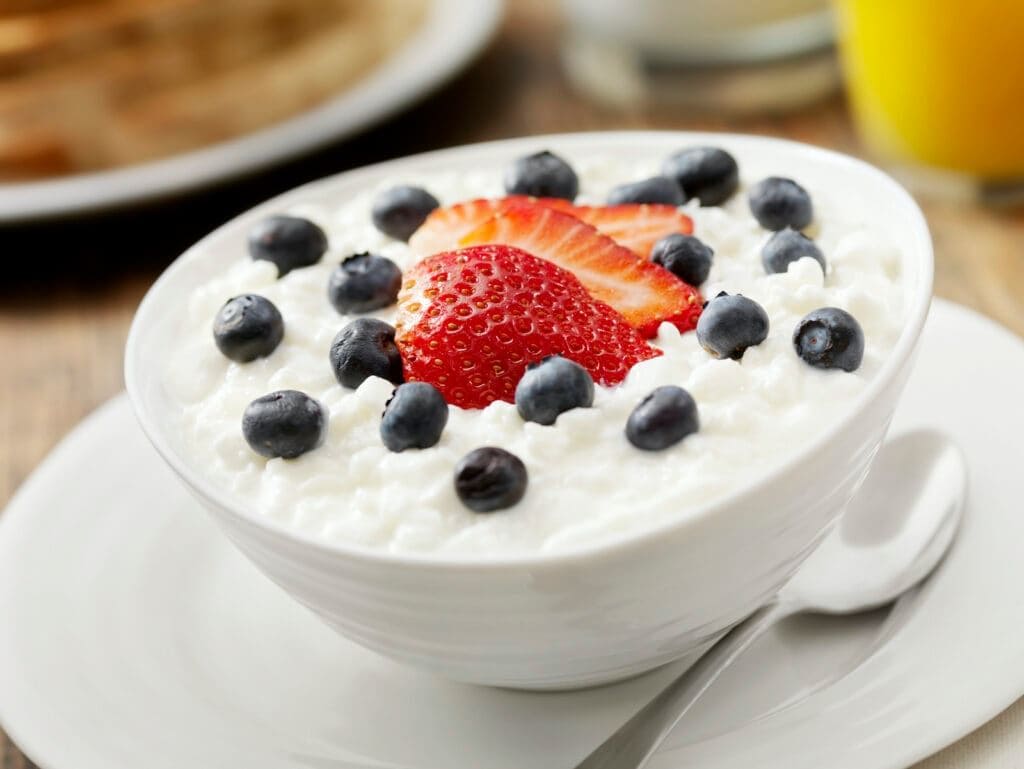 Does it conjure up an image of a dieting '80s mom? A little. But cottage cheese and fruit slices is an easy, high-protein breakfast for little ones to whip up.
10. Ham and cheese toastie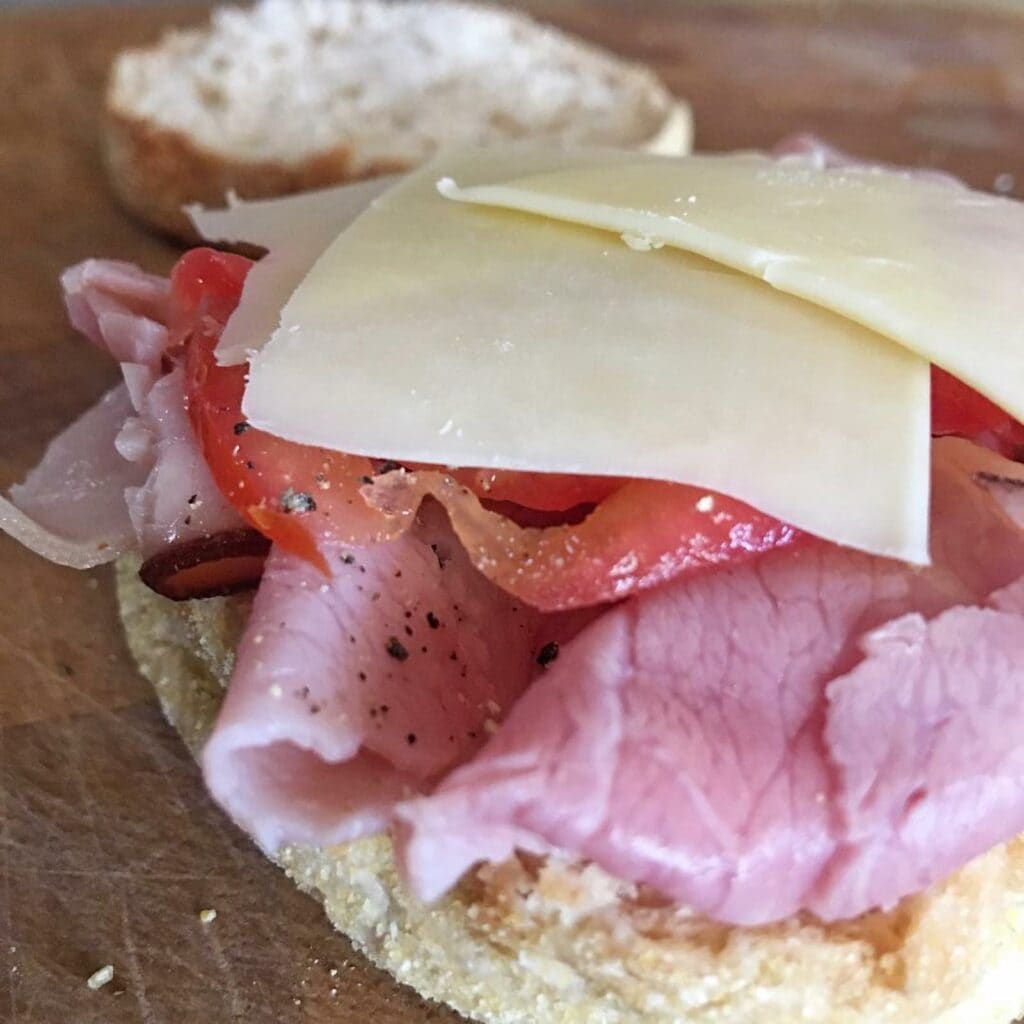 If there's a sandwich press in the house, here's a great morning breakfast sandwich idea. Kids can top an English muffin with ham, cheese and tomato (or whatever they like) and press until nice and melted. This one from Write of the Middle looks pretty irresistible.
11. Waffle with nut butter and apple slices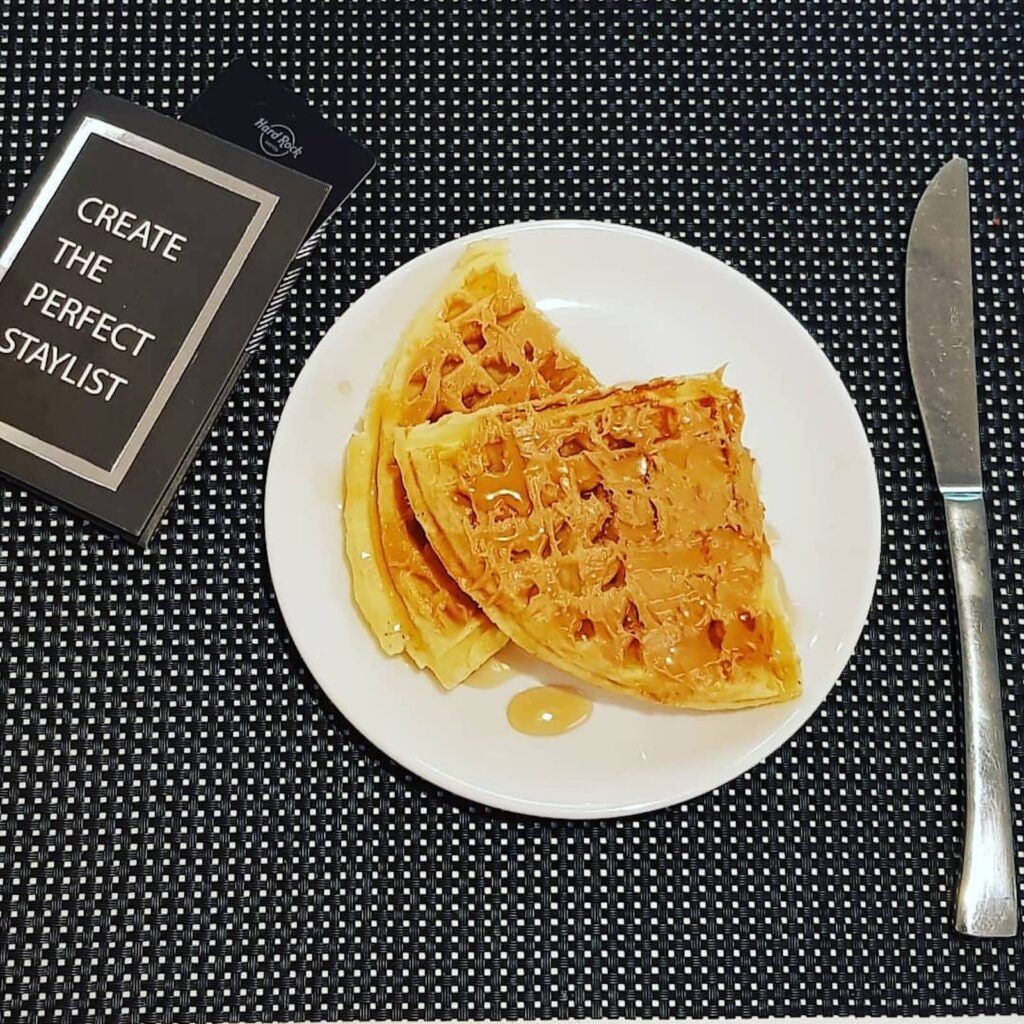 How does one elevate their waffle game (while adding a dose of protein, no less)? Spread nut butter on top, of course. And a bonus: Nut butter is much easier for little kids to spread than cold butter from the fridge. Thompson suggests pairing with apple slices. Check out this pretty nut-buttered waffle from Pervisha Reddy. Delish!
12. Cottage cheese toast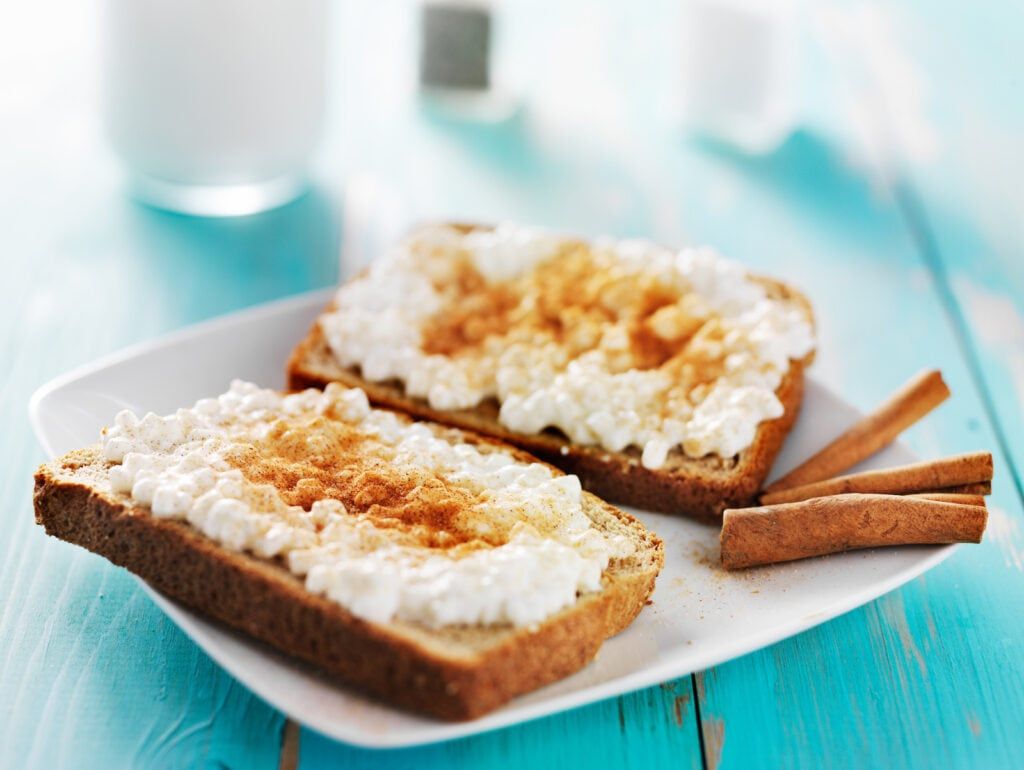 Is cottage cheese toast the next avocado toast? Add a sprinkle of cinnamon and then ask the kids!
13. Yogurt, nuts, fruit and chia seeds
Kids love being creative, and breakfast should be no exception. Instead of the standard fruit-cereal-yogurt parfait, leave out a selection of nuts and seeds for them to choose from, as well.
14. Greek yogurt and honey toast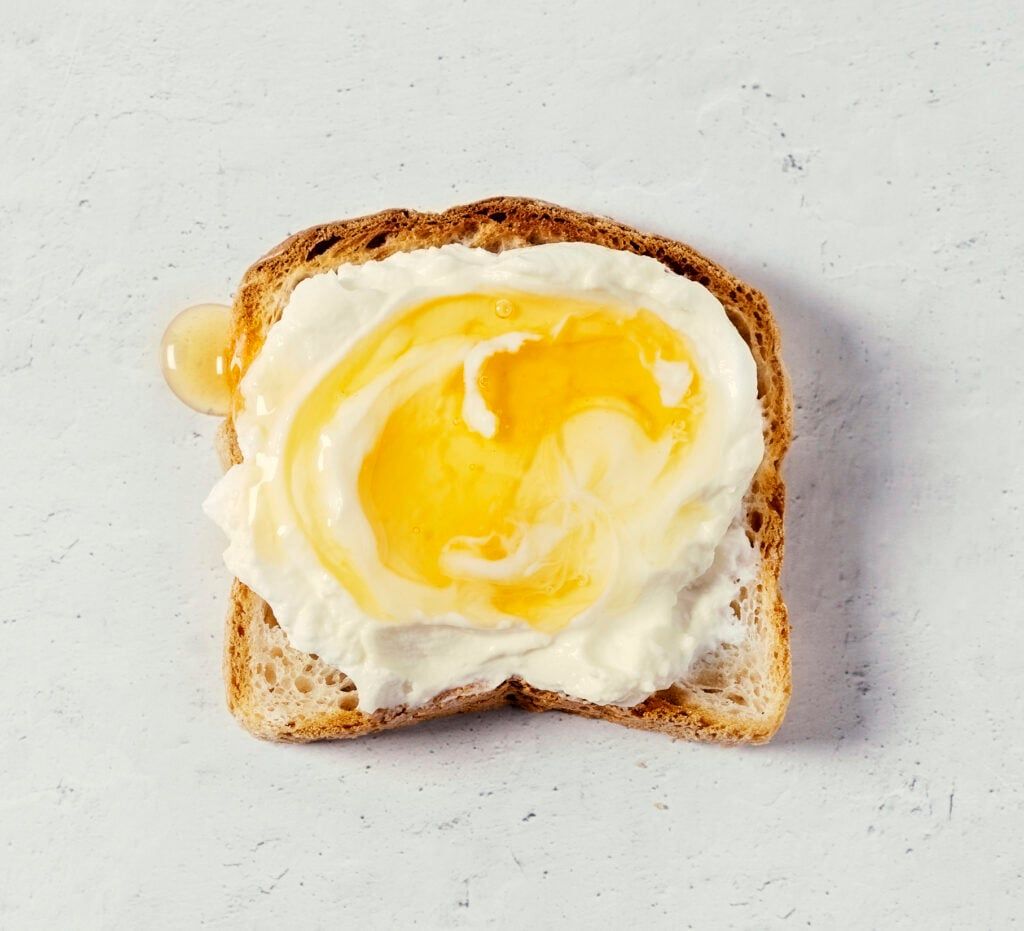 What's better than Greek yogurt? Greek yogurt on whole-grain toast with a drizzle of honey. It's guaranteed that kids will get a kick out of eating yogurt the "non-traditional" way.
15. Toast with hummus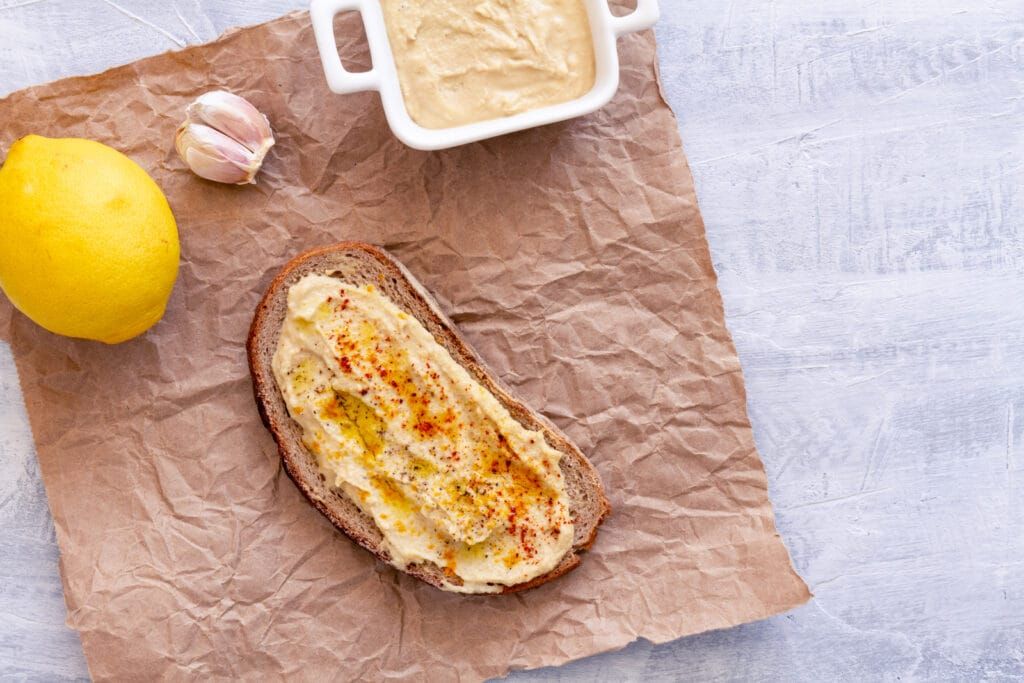 Another great toast or bagel topping, according to Thompson? Hummus!
16. Hard-boiled eggs and fruit or oatmeal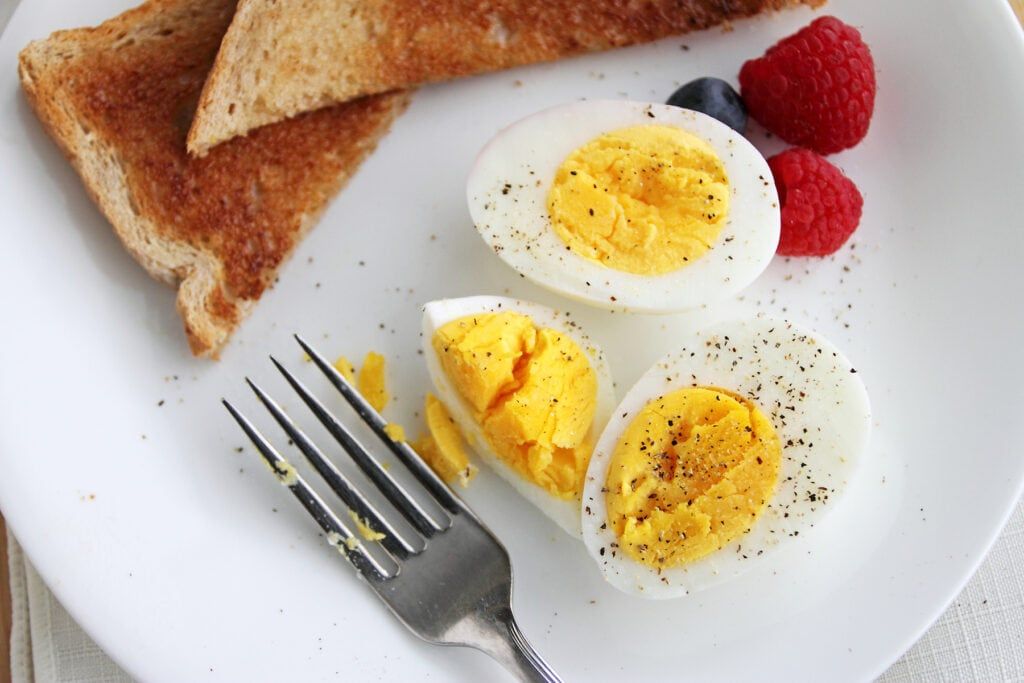 It's never a bad idea to have hard-boiled eggs at the ready in the fridge for kids. According to Thompson, adding a side of fruit or oatmeal (or even a cereal bar) makes for a killer breakfast combo.
17. Leftover slice of cheese or veggie pizza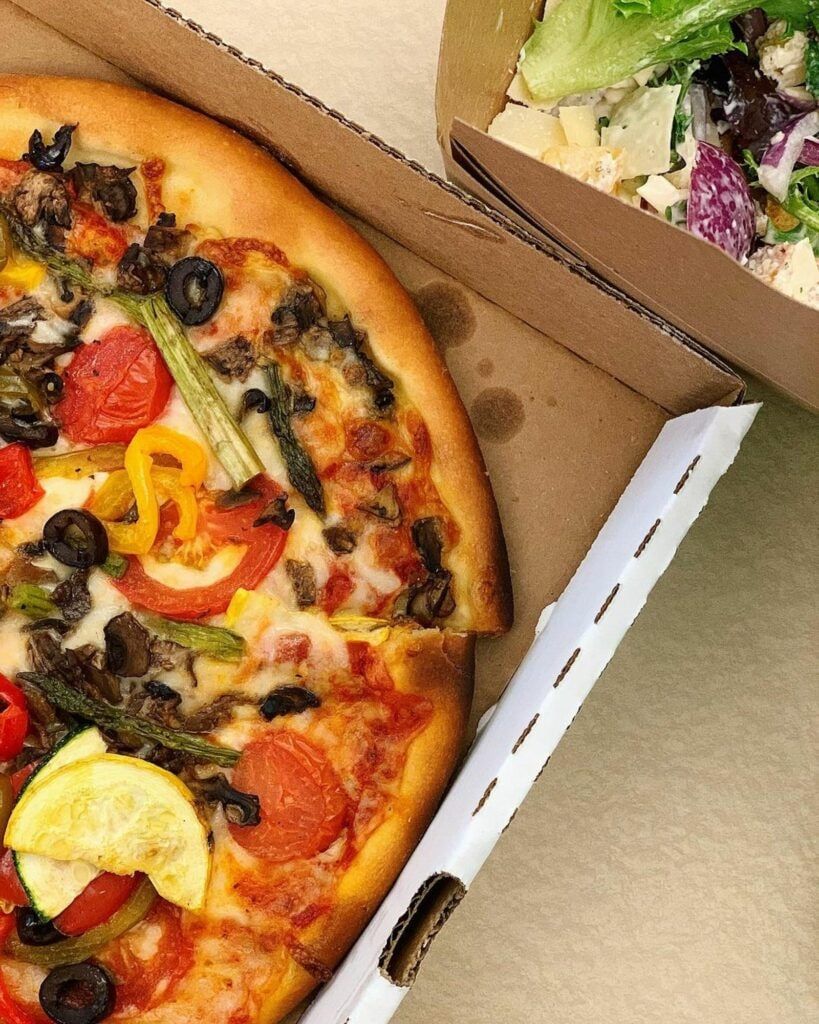 According to Thompson, breakfast doesn't always have to involve, well, breakfast foods. "It's OK to think out of the box for the first meal of the day," she says. How yummy does this veggie pizza from Katie's Kravings look? Impossible to turn down!
On that note, it's even acceptable, according to Thompson, for kids to eat a leftover slice of plain or veggie pizza for breakfast. Who knew?! Teens have had it right all along. (And yes, it's OK if they want to just eat straight from the fridge without heating it up.)
18. Deli meat wraps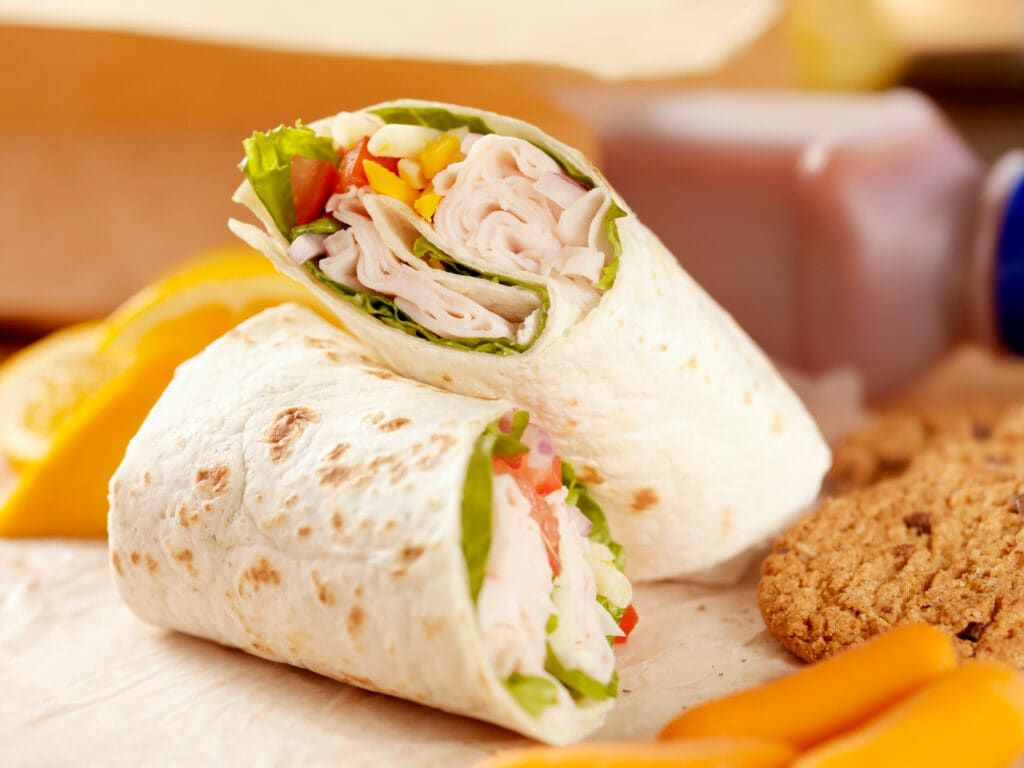 Lunch for breakfast? Why not! Wraps made with deli meat and cheese are sure to keep little ones fueled until lunch time. Bonus points if they add lettuce or spinach and maybe even a slice of tomato or yellow bell pepper.
19. Nut butter and jelly sandwiches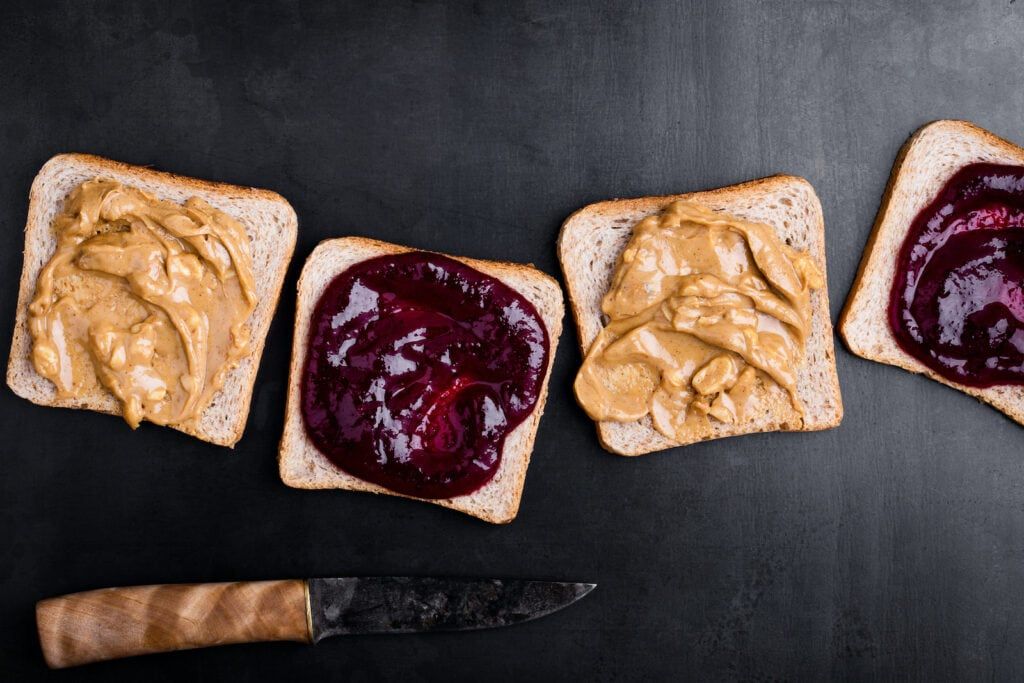 It's filling. It's a little sweet. And it's easy for little hands to make. The real question here is: Why haven't the kids been eating nut butter and jelly sandwiches for breakfast all these years?
20. Burritos — breakfast or not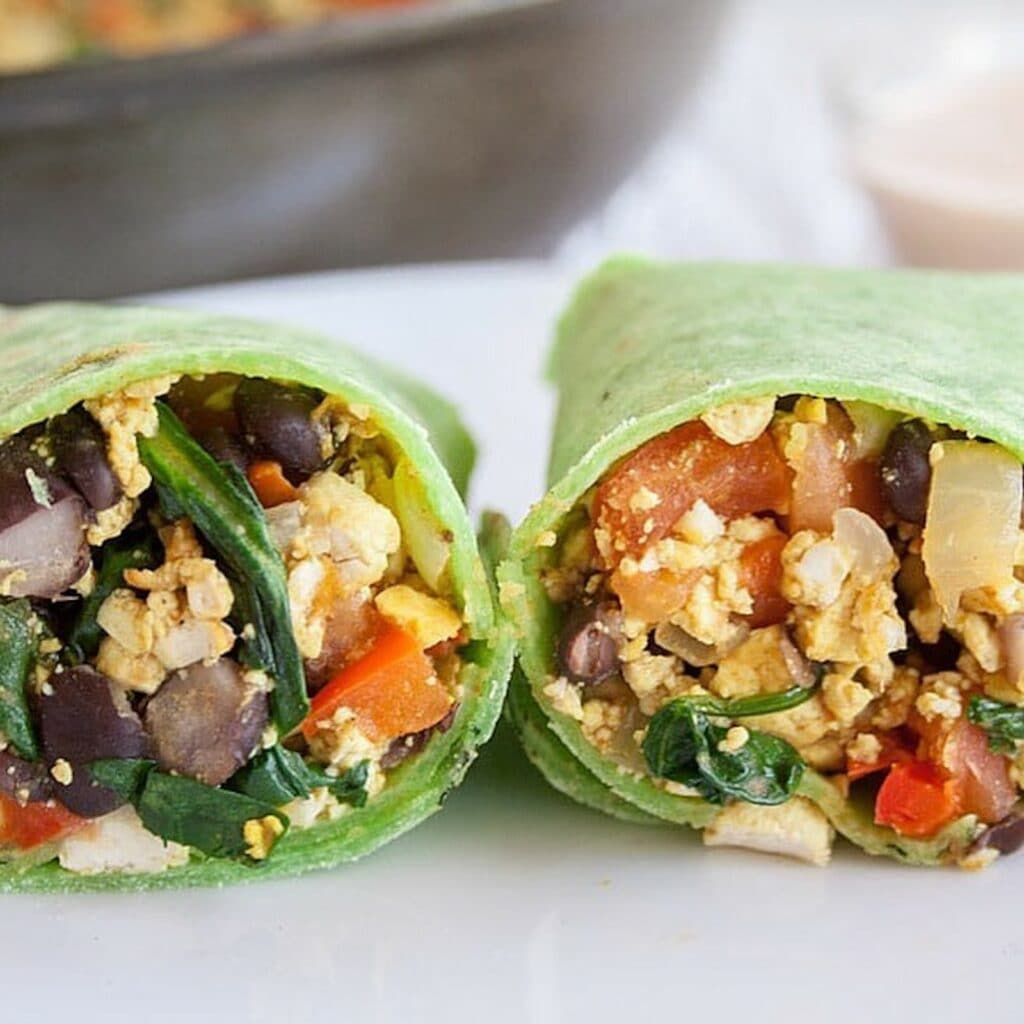 If kids are too young to make eggs, bean or veggie burritos, such as this one from Create Mindfully, are another great option. After all, why should lunch and dinner have all the fun?