February is a dedicated time of the year to celebrate the history, culture and contributions of African Americans. And, while some schools have considered opting out celebrating Black History Month, others see it as an opportunity to learn more about a community that has persevered despite numerous obstacles. It's also an opportunity to share diverse perspectives and observe the similarities in the values we all share. Black History Month for kids means helping young children understand why it's important to focus on Black history, which is vastly underrepresented in the U.S., not only in February but all year long. Adults and caregivers can help them understand in various ways.
America has a complex past that includes the individual and collective stories of African Americans. For hundreds of years, Black people from across the African diaspora were pushed into the corners of society through slavery, segregation and unjust treatment. And, unfortunately, we are all still feeling the ripple effects of a system once built to disregard the humanity of Black people. It's hard to explain racism to kids, but kids need to know that despite racism and unequal treatment, African American artists, writers, activists and community leaders have made countless contributions to create a better country and a better world, not just for themselves, but for everyone.
Why is it important to celebrate Black History Month?
Ayanna Gregory, artist, activist, educator and daughter of Civil Rights activists Lillian and the late Dick Gregory, says it's about representation. "Black history has never been sufficiently included or properly represented in the fabric of mainstream culture here in America or abroad. And because of that, we all suffered that loss."
Gregory adds that much of what is taught is incomplete. "In American schools, Black history usually looks like a brief chapter on slavery (told by the perspective of the oppressor) and a generic description of the Civil Rights movement," she says. "There is usually no information or education around Africa's rich civilizations and contributions to the planet dating back hundreds of thousands of years."
Having a dedicated time each year to create Black History Month projects that focus on some of these contributions may spark a desire to learn more.
Why is Black history celebrated in February?
Before there was a Black History Month, former slave turned scholar Dr. Carter G. Woodson created Black history week during the second week of February to honor the lives and contributions of African Americans. In 1976, it extended to the entire month and has been celebrated in February ever since.
11 ways to engage kids during Black History Month
Whether you're a parent, grandparent or caregiver, here are several fun activities for bringing Black history into the everyday lives of children — during Black History Month, yes, but also every other month of the year.
1. Read books about Black history and culture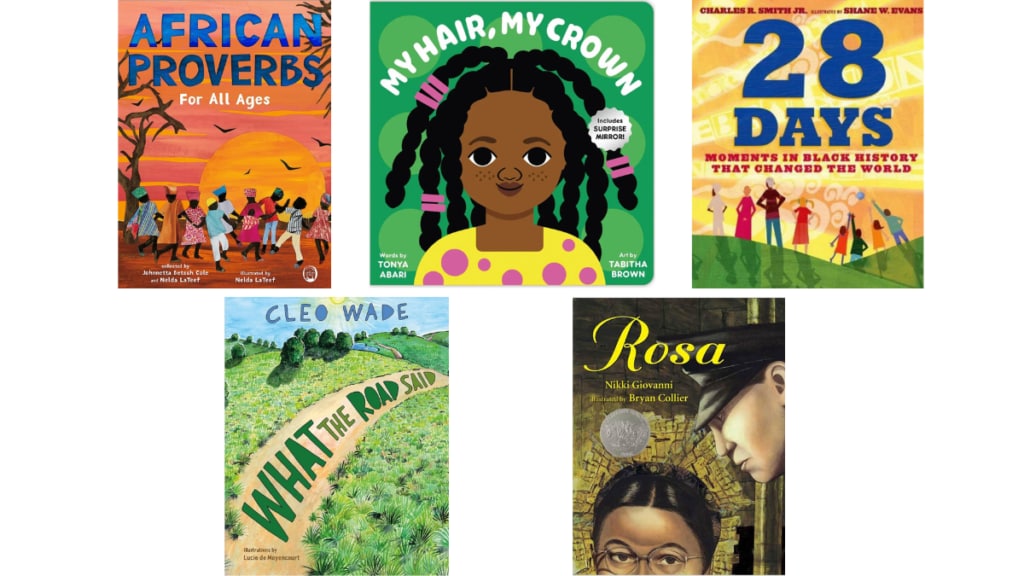 There are many books that highlight Black main characters or share the stories of famous figures in American history. Whenever possible, support a Black-owned bookstore and select books that can help kids learn more about the rich history, culture or traditions of African Americans. Some examples include:
2. Watch a movie about real Black lives and achievements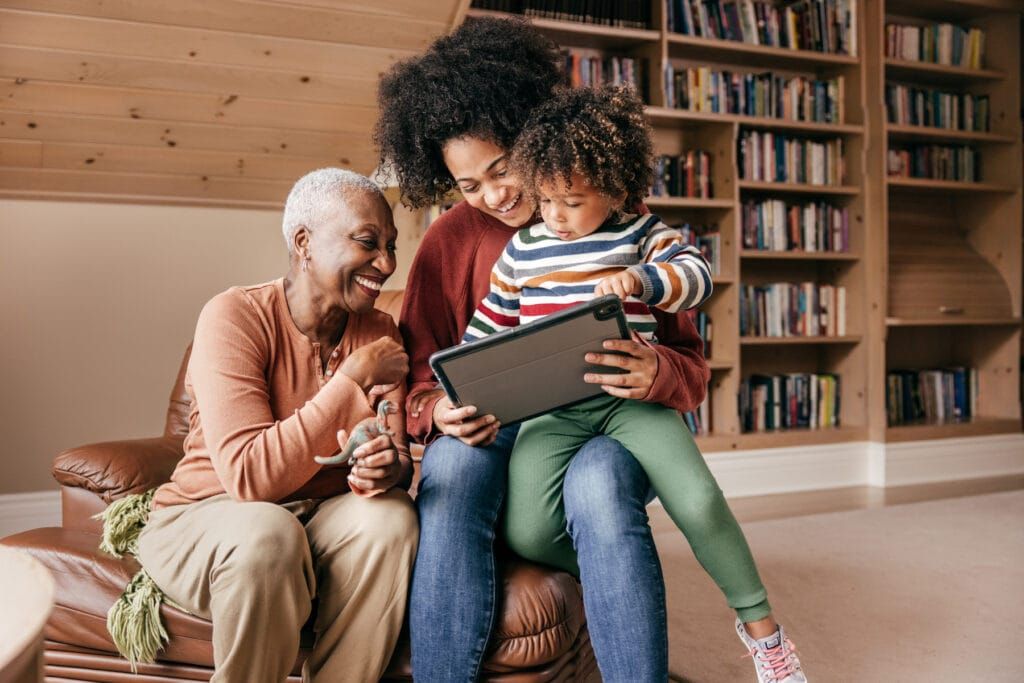 There are several movies that kids can watch that share the experiences and achievements of African Americans. Watching a movie with an adult can help kids relate to the characters in the story and may be an easy way into difficult conversations.
Some examples include:
3. Imitate the style of a famous African American artist
There are many well-known African American visual artists that kids can learn more about during Black History Month, including painters, Jacob Lawrence, Alma Thomas or Kehinde Wiley.
Elementary school art teacher Lori Auletta from St. Petersburg, Florida has her kindergarten students watch a short video about the life of painter William H. Johnson. They talk about the term "segregate," look at Johnson's style of using simplified and colorful shapes and discuss how paintings tell a story. Then she helps students use the collage technique, which consists of cutting out the simple, multicolored shapes they need to form their Black history month craft. She says parents and caregivers can show kids how to fold paper and cut symmetrical shapes to make clothing and added details for their characters. They can also add backgrounds by drawing or collaging the setting to tell their story.
4. Create a multi-sensory project to honor inventor Garrett Morgan
Even very young children recognize the three colors of a traffic light, but many don't know much about the African American man behind the invention. TikTok influencer mom Celena Kinsey used rice, food coloring and hand sanitizer to create a multisensory project for her toddler to honor Garrett Morgan and his invention of the traffic light. You can try this at home too.
5. Create a craft to honor MLK's vision for America
Using construction paper, kindergarten special needs teacher Amanda Lorenzo from Miami helped her students trace their hands on both manila and brown colored paper. Then she layered the hands over pre-cut clouds that said, "Peace." She says, "This craft stood out to me because I was able to explain how MLK changed the world and let them know they can do the same." This simple and fun craft activity can easily be done with kids at home.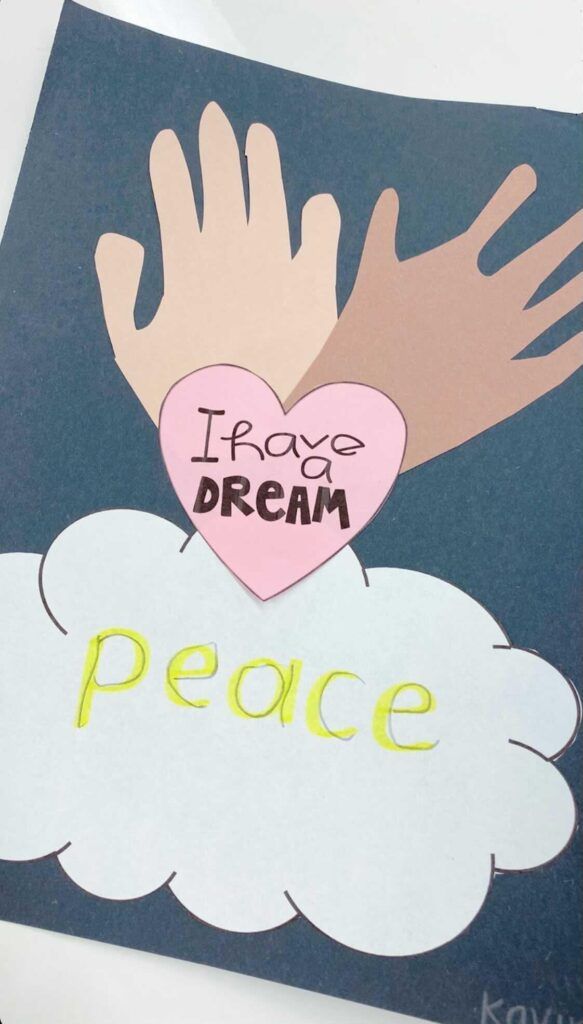 6. Attend online cultural events
There are several organizations offering online Black History Month activities for kids that educate and entertain. The National Museum of African American History and Culture will host four free webinars in a series called "NMAAHC Kids Learning Together." The series highlights Black movie and TV characters. Each event will be led by an associate of the museum and be paired with an art activity kids can do at home with their parents. For more information on the museum's other in-person or online events, visit their Events page.
7. Put on a Black history production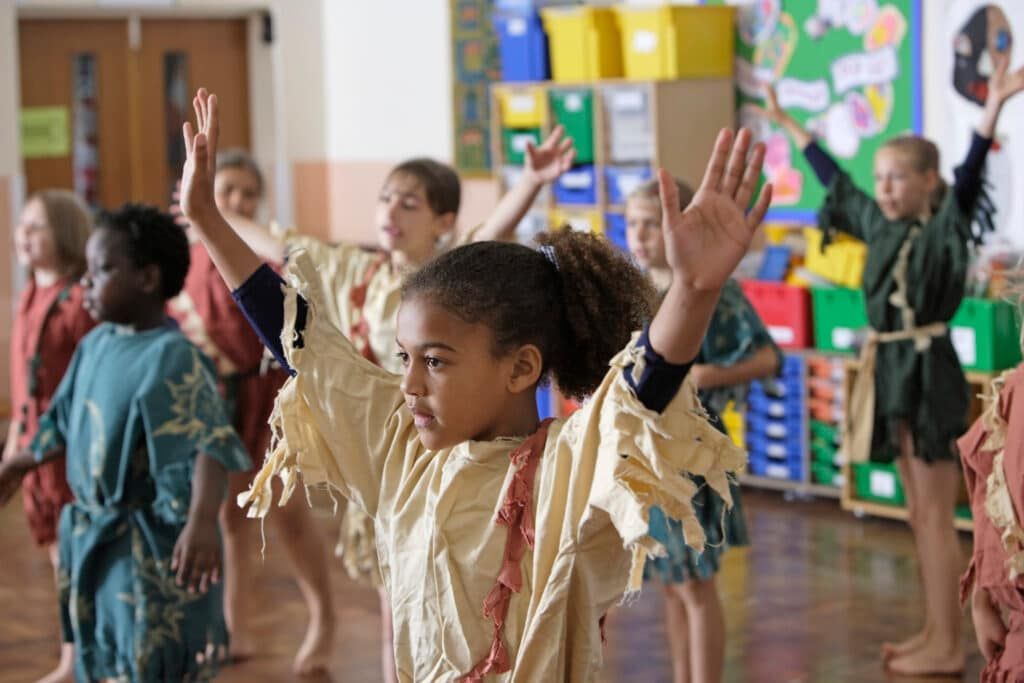 Kids love to dress up and take center stage, so the creative arts can be a great way for kids to immerse themselves in Black history. Gregory says the stage productions she hosted for Black children helped them learn more about their ancient past.
"I used to work with students in K-12 to put on elaborate student productions to celebrate the richness of Black history," says Gregory. "From ancient Ethiopia and Egypt, to the empires of Mali, Ghana and Songhai, to the shores of America, students would learn about their history and then creativity tell the stories of African heritage on stage through song, dance, theater, poetry and visual art." She says grown-ups can allow kids to star in their own history-inspired performances at home.
8. Color key history makers together
One low-pressure, relaxing activity that both children and grown-ups can do together is break out the color pencils, crayons or markers and color together. Children who are too young or too impatient for complex crafts, theater productions or art projects can find fun with coloring.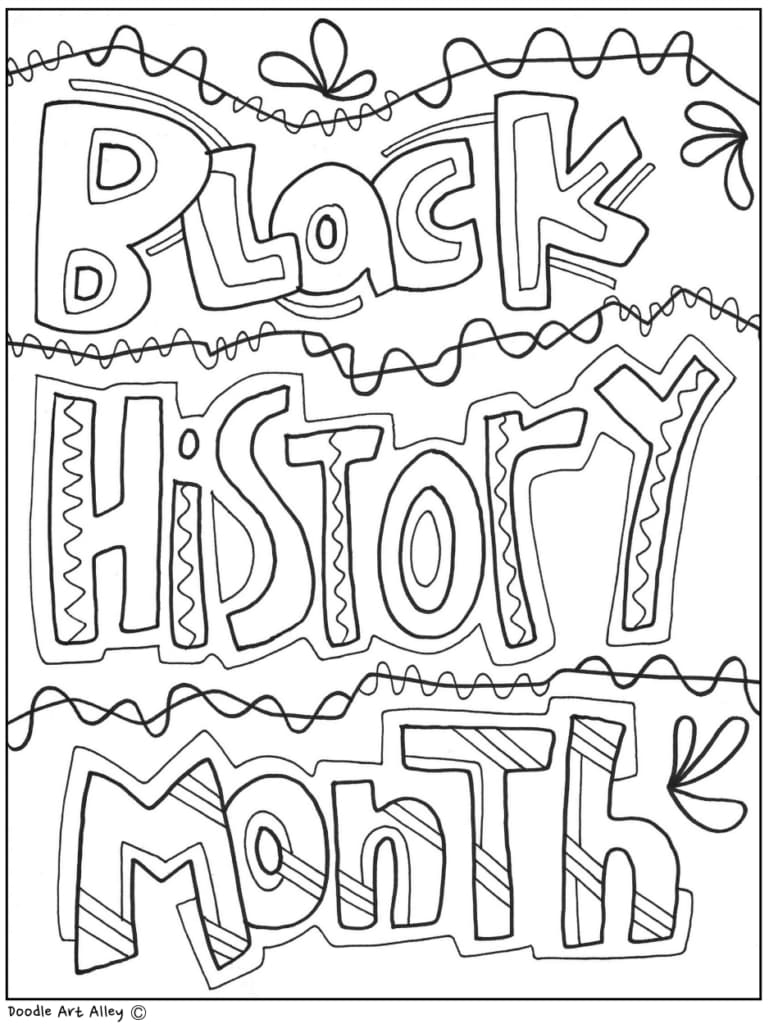 Visit Classroom Doodles for several free, downloadable and printable Black history coloring pages.
9. Visit your local library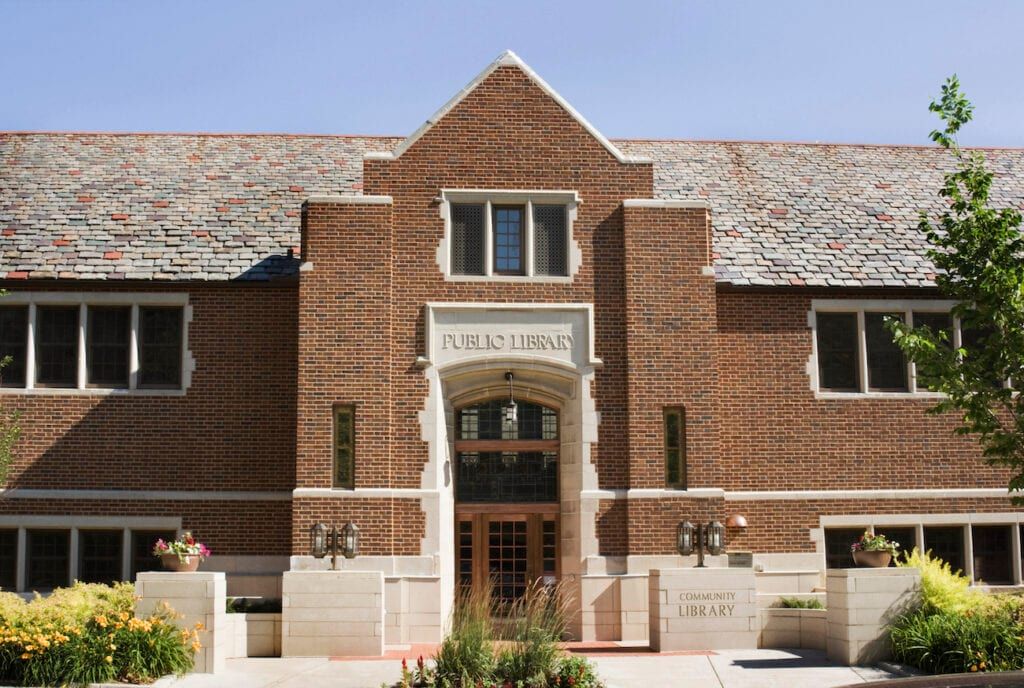 Local libraries often host free Black History Month events and activities for kids all month long. Some have book lists, movie nights, crafts and more. The New York Public Library also invites African American authors in to speak about their books. Check out your library to see how you can get involved.
10. Piece together a puzzle
Puzzles of Color feature the work of living African American artists to promote interactive artmaking for children and families and support Black visual artists. Completed puzzles can later become framable pieces of art.
Where to buy: Puzzles of Color "Dream of Venus is Spring II" Jigsaw Puzzle – 500pc ($20, Target)
11. Cook a traditional African or African American recipe
With the help of an adult, kids can try cooking new foods while learning more about Black culture and history. Try making okra, black-eyed peas, collard greens and sweet potato pie, which are common African American dishes that originated in the South. That said, some dishes eaten by African Americans and people all over the world originated in Africa.
Here's an easy recipe to try. Crunchies, a South African oat and coconut snack, are really easy to make. Follow along with this Kids Kitchen video tutorial from the Gwinnett County Public Library.
Whatever you decide to do, make it fun and make it memorable so kids can see the value of learning about Black history as an important part of American history.