Sure, gift cards are nice, but it's the homemade teacher gifts that usually leave the biggest impression on your child's teacher. Not only do personalized presents that come from the heart show just how much your child's teacher means to them, they're treasures that can never be duplicated.
"I've gotten so many gifts over the years — restaurant gift cards, books, mugs, wine — but it's the thoughtful, handmade ones that are always the most meaningful to me," says Shannon Jensen, a teacher in Canandaigua, New York.
Whether it's Teacher Appreciation Week, the holiday season, the end of the school year or another special occasion, skip the trip to Starbucks and break out the craft supplies. Here are 29 DIY teacher gifts that are guaranteed to get an A-plus.
1. Jute cord planters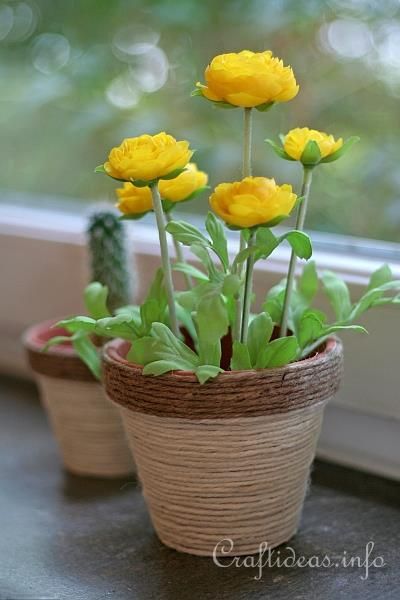 What a cute idea! These cute terracotta clay pots covered in jute cord from Craft Ideas are one of the simplest DIY gifts for teachers. And they'd look great on any teacher's desk.
2. Coastal wood slice coasters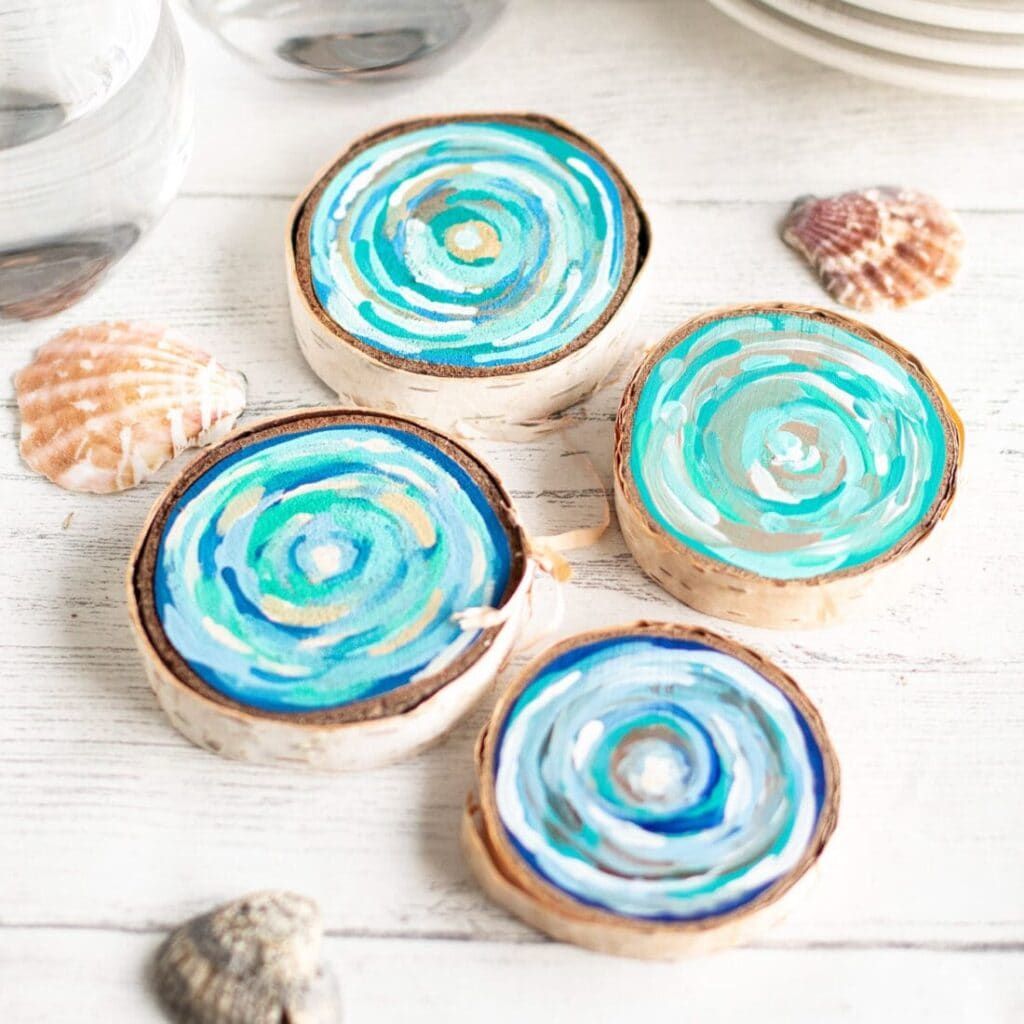 A DIY teacher gift your child's teacher will have for years to come. These cool coastal wood slice coasters from Crafts by Amanda aren't just pretty, they're a great foray into summer.
3. Polymer clay dishes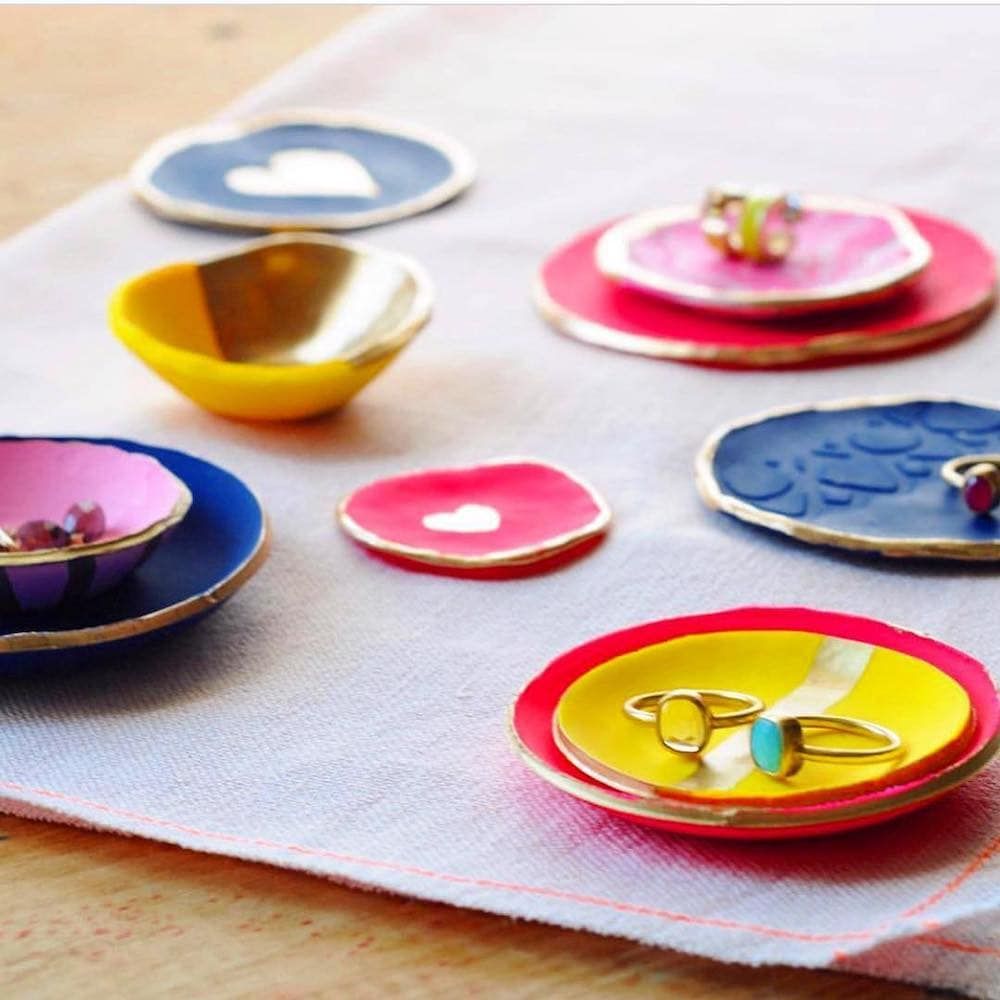 A pretty little dish to store anything from erasers to earrings, these polymer clay dishes from Project Kid are one of the loveliest DIY teacher gifts out there. In fact, you may even need to make two!
4. S'mores kits
The ultimate way to kick off summer! These s'mores kits from Katie Jacobs, of course. Every teacher will be transported to lazy days in the sun and cozy nights around the fire.
5. Pencil tags
This cute personalized pencil tag idea from Sarah K. Adiutori couldn't be easier to make. Simply pick up a wooden gift tag at your local craft store and shade in the colors of a pencil. It makes the perfect companion for a gift or would be sweet taped to a card or note.
6. Personalized plants
Everybody loves a plant, so it goes without saying that teachers will get a kick out this cute DIY planter idea from Stuff She DIYs. Simply personalize a pot, and have your child write "Thank you for helping me grow" on a ruler and stick it in the soil. Easy-peasy.
7. Homemade bath salts
Because all teachers could use a little end-of-day de-stressing, a pretty jar filled with homemade bath salts is a great idea. Back to the Simple Life made hers with lavender, but there are tons of bath salt recipes from which you can choose.
8. Beaded keychain
Because teachers have enough going on and they don't need to lose their keys. These stylish beaded keychains from Ninna's Creations can easily be made at home with the kids.
9. Supply-filled coffee mug
Make like Marissa from A to Zen Life and fill a coffee cup up with a few classroom essentials and candy (because, students). Quite possibly the world's quickest DIY gift.
10. School-themed cookies
Forget the apples, school-themed cookies are sure to melt any teacher's heart — and, of course, satisfy their sweet tooth. All it takes is some school-themed cookie cutters and your favorite cookie recipe.
Where to buy: 4-Piece Back to School/Teacher Cookie Cutter Set ($9, CustomCuttersShop/Etsy)
11. Citrus sugar scrub
These fresh-smelling citrus sugar scrub recipes from Delia Creates make a nice teacher gift. Kids will love helping you whip up the ingredients for this wonderful gift.
12. School-themed jars
Got a glass jar and some paint? Kids will love helping you make these clever ruler- and paper-themed jars from Plaid Crafts. Perfect for housing paper clips, pencils, and, of course, rulers.
13. Ruler crate
This simple and lovely homemade ruler crate from Steph at mama.jots will get lots of use around the classroom. It can hold books or jars of pencils. For the perfect gifting gesture, though, make sure to deliver it filled with some beautiful blooms.
14. Beaded picture frame
Kids will love making their teacher this simple beaded picture frame from Teach Me Mommy. Add a photo of the class or an inspirational quote.
15. Recycled planters
Love this low-cost, recycled giftable from Miranda Webster at shebuilder. Spray-painted ceramics from thrift stores make lovely little planters. Just add succulents.
16. Colorful paperweight
This melted crayon paperweight project from Red Ted Art makes a fun activity for kids that doubles as a super-cool gift for teachers.
17. Kids art etched wooden spoons
Here's a fun idea from Delia Creates that makes a unique gift for a teacher who loves to cook — wooden spoons etched with kid art. The final step in this project calls for a wood etcher so an adult will need to stand by for assistance if you have little kids.
18. DIY tote bag
Books, supplies, papers — the list of things teachers need to tote around is endless, so why not have your little one create a bright tote bag for them? These ice cream-themed bags from Brushes Colours are adorable, because, you know, ice cream.
19. Crayon-covered jars
Does it get any more adorable than these crafty DIY crayon-covered jars from Donna Herron for Felt Magnet? Perfect as a gift on its own or even sweeter filled with every child's favorite flower: dandelions.
20. Teacher survival kits
Mints, pens, tape, chocolate — every teacher needs a survival kit like the one from Little Miss Bright. Have your child fill a basket up with teacher essentials and include few sweet printed or handwritten notes.
21. Personalized hand sanitizer
One thing teachers can never get enough of? Hand sanitizer. Make theirs extra cute — and easily-traceable — by personalizing their bottle a la 4th Grade Flipper.
22. Homemade lemon lip scrub
Here's an awesome recipe for a DIY lemon lip scrub from Liz Palomino that kids can help make. Teachers, especially those who live in colder, winter climates will love this gift.
23. Class school supplies
Put things in perspective for your child's teacher by affixing a "class of" sticker to some useful school supplies. The crew at iCustomLabel put theirs in a cool wooden carrier crate. It will be a sweet (and colorful!) reminder of the impact they have on each of their students for years to come.
24. Crayon art
This sweet initial art made from crayons will brighten up any teacher's classroom. Buy one on Etsy or try your hand at making something similar at home.
Where to buy: Framed Double Rainbow Crayon Letter Personalized Teacher Gift ($38, TeacherGiftsByLaura/Etsy)
25. Personalized mugs
Did you know you can create your own personalized mugs, like these cute teacher mugs, using a Sharpie. Just make sure you use oil-based paint Sharpies and bake it afterward (here's a DIY Sharpie Mug tutorial). These make a fun and functional gift with the teacher's name or a little kid-made artwork.
Where to buy: Sharpie Oil-Based Paint Marker ($13 for pack of 5, Amazon)
26. Scrabble letter picture
Crayons may get all the love, but Scrabble letters can be artsy, too. How cute is this DIY teacher gift idea from AJ Designs?
27. Personalized rubber band 'pencil'
How cute is this pencil string art from Stephanie Strings? Not only is it the perfect sign for teachers to display by their desk, it can be made without paint, markers, glue or other messy art supplies. A win for teachers, and a win for parents.
28. Candy and supply tower
Gift towers aren't just for baby showers. Build your teacher a much-needed supply, candy and bubbly drink tower, like this one on A Bubbly Classroom. Why not?!
29. A sweet note
At the end of the day, the thing that matters most to your little one's teacher is the impact they had on your child. So, while glittery gifts will certainly be appreciated, a heartfelt note like these shared by Soupcrouse The Story Lady will probably have the longest impact.
"Recently, I got a letter in the mail from a family that moved before the school year was over last year," says Alyson Schultz, a teacher in Cranford, New Jersey. "They found my address and told me the influence I had on their family. It was so sweet and unexpected. To be honest, I have boxes of saved notes from students and families from over the years. They mean so much."