While ordering gifts online has never been easier, there's something undeniably heartwarming about DIY Father's Day gifts. After all, not only can homemade Father's Day gifts from kids serve a practical purpose — think a photo frame to display a family photo — but they can also be beautiful keepsakes cherished over the years. Meanwhile, the process of creating a DIY gift with your kids and sharing it with their dad can make for a lovely memory.
Here are 14 awesome, homemade Father's Day gifts that are sure to score a standing ovation from doting dads everywhere.
1. Rolled paper photo frame
Kids can give dad a beloved family photo displayed in this unique DIY rolled paper picture frame, by following the tutorial from KiwiCo that gives old magazine pages a new life.
2. Shaving kit
This crafty DIY shaving kit idea from Hello Glow is perfect for kids who like to get a little creative in the kitchen. Make a skin-obsessed dad some homemade face scrub, shave cream and face lotion and package it up for a cool, practical gift.
3. Superhero comic book coasters
For dads who are obsessed with Marvel or DC, these great comic book coasters via Dweebcast are sure to be a hit for Father's Day. This unique craft project requires Mod Podge and a few items you can get at the hardware store or online.
4. Cell phone stand
Anika Gandhi of Anika's DIY Life shares how to make a smartphone holder that makes it easy for dad to display or watch content on his phone even while it's charging. There's even a place to add a quote or photo next to it.
5. Desk catapult
The dad who digs physics will love this DIY desk catapult project from KiwiCo that doubles as a desk toy. Kids can build it from common office supplies, and it's fun to use at work or at home.
6. Hands-on mug
This simple but elegant-looking mug decorated with the child's hand makes a heartwarming keepsake for dad. Delia of Delia Creates used contact paper and glass mug to create the final product.
7. Decorated ukulele
Blogger Sarah Donawerth shows more advanced crafters how to create and decorate a cool-looking ukulele, which should be noted is entirely decorative. But Donawerth notes that "someone who is more assembly/woodworking savvy may be able to make a competent instrument." You could also use the decoration method on a plain ukulele.
8. Peanut butter and jelly cups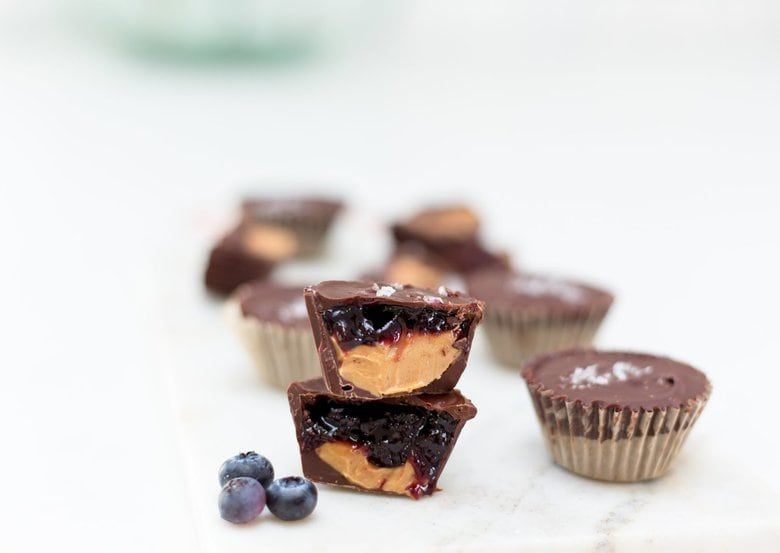 Want a mouthwatering Father's Day gift kids can make for the candy-adoring dad? Then check out these homemade peanut butter and jelly cups from blogger and TV host Brandi Milloy. "This is a fun activity to do with your children," Milloy tells Care.com. The simple recipe even calls for fresh blueberries — yum!
9. Hand/footprint keepsake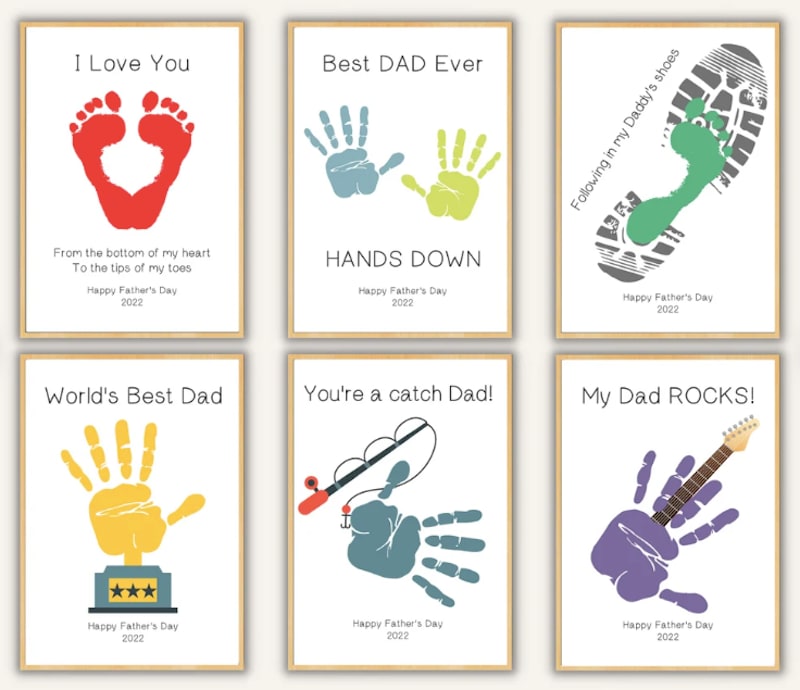 Dads old and new will love anything with their child's hand or footprint on it — particularly if it comes with a cute pun! You can either DIY your own creations or use a downloadable template, like this one from Modern Punch Studio.
Where to download: Father's Day handprint printable ($4, Modern Punch Studio/Etsy)
10. Personalized softball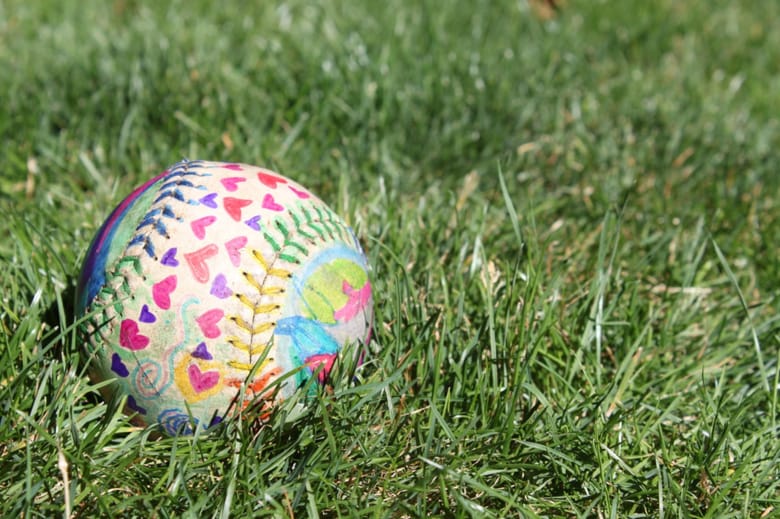 For the sports fan dad, follow this tutorial from KiwiCo to make a personalized, colorful softball. All you need are several Sharpies and creative, loving messages.
11. Mounted bottle opener
On her blog, Gandhi explains how you can work with your kids to build a cool mounted bottle opener that would make an eye-catching feature anywhere dad plans to entertain or regularly kick back with the family.
12. "You rock" paperweight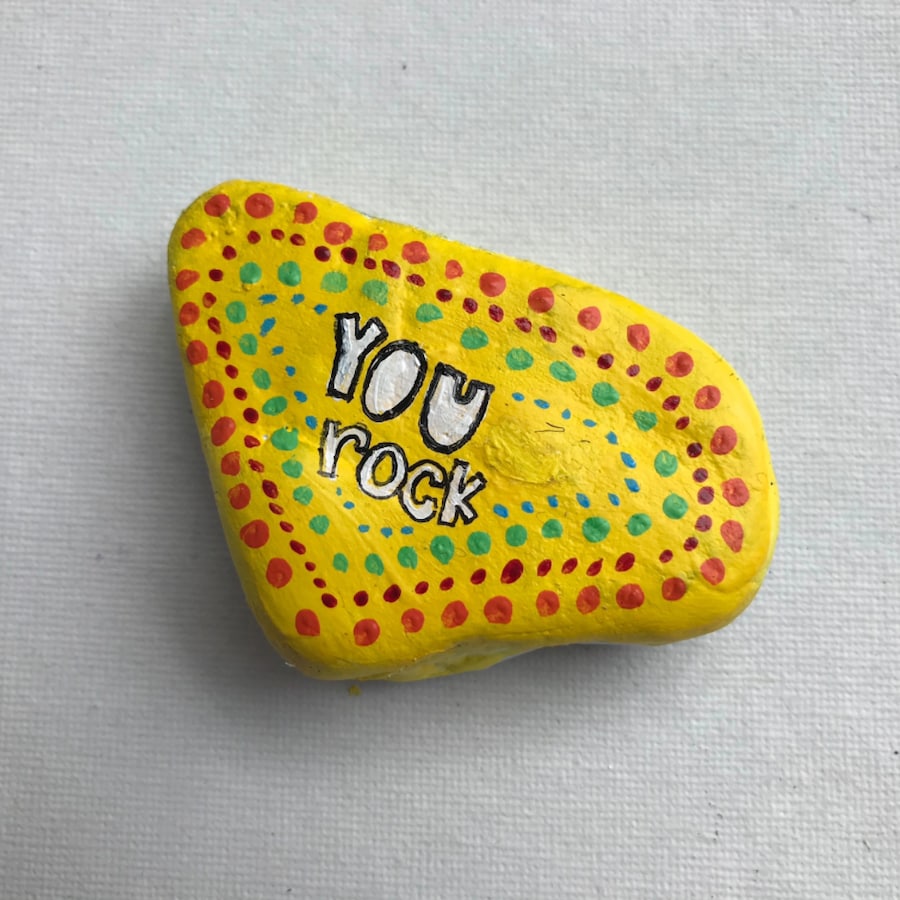 This "You Rock" paperweight tutorial from KiwiCo is an example of a thoughtful, easy Father's Day gift kids can make while having fun hunting for the perfect rock. They'll have a blast painting and decorating it with a sweet message. "My dad rocks" is the obvious go-to message for this one.  
13. Father's Day printable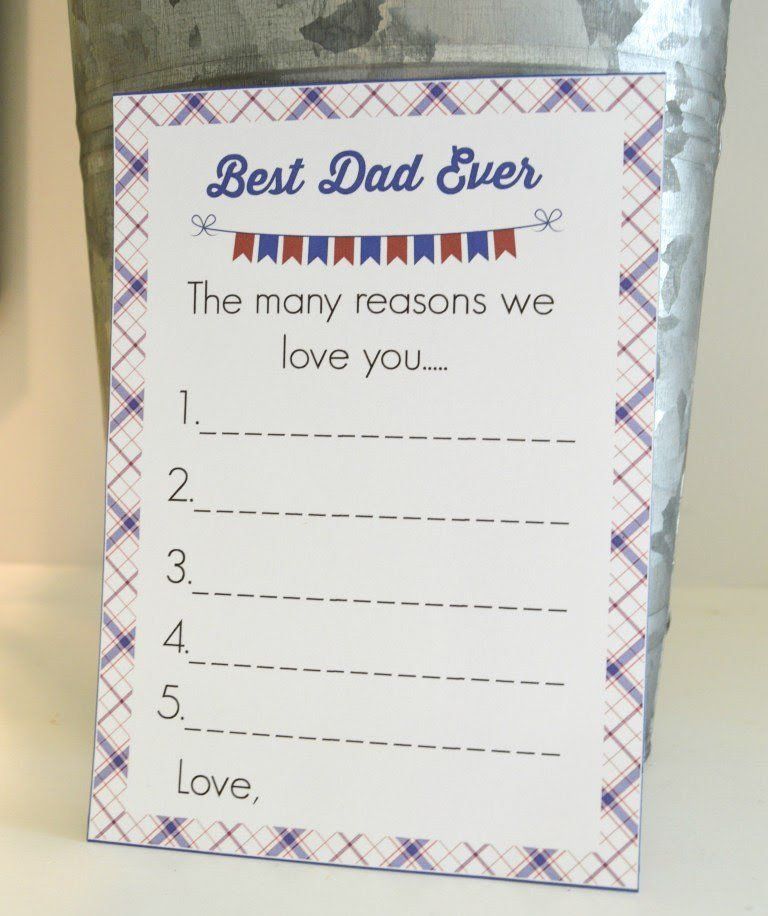 Laura Orlando of Gracious Adventures shares this darling "Best Dad Ever" printable, which can be personalized. Orlando suggests presenting it in a 5×7 frame that will look perfect on dad's desk.
14. "Love You to Pieces" treat bag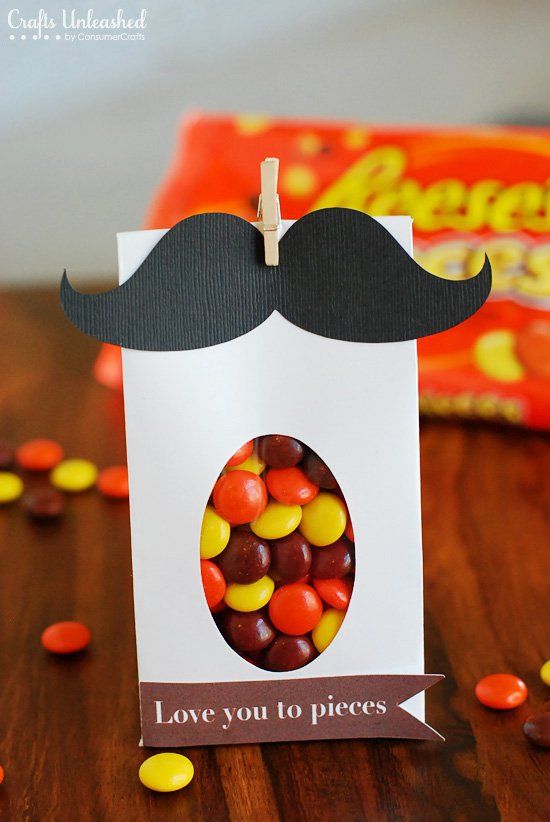 If dad loves some peanut butter candies, this DIY "Love You to Pieces" treat bag from Crafts Unleashed makes a fun way to package a bag for pops. If the kids are good, dad might even share.