Between busy work schedules, back-to-back activities for the kids and a laundry list of errands (oh yeah, and let's not forget the actual laundry), it's easy to let house cleaning fall to the back burner. Sure, you could hire house cleaning help. But maybe you're not ready to make the housekeeper plunge just yet.
If you are looking to tidy and organize your household or DIY that much-needed deep cleaning, there's an app for that! Now you can streamline your cleaning routine — or lack thereof — on your iOS or Android device by using one of the helpful apps below.
Here are the seven best house cleaning apps — each of which have at least a 4-out-of-5-star rating — to help you stay on track when life happens.
1. Tody (iOS)
Cost: $6.99
Average rating: 4.8
What to know: User-friendly design; share tasks across multiple devices; flexible options to cater to individual cleaning needs.
The Tody app has a clean design that will inspire you to scrub your toilet, mop the floor and perform a slew of other household cleaning tasks that you normally may avoid. Based on your current style of cleaning, the app prioritizes each task by need rather than deadlines but does offer the flexibility for users to set due dates and reminders. Users can also turn cleaning into a game with other household members by sharing and syncing chores across multiple iOS devices.
What reviews say:
" …in my opinion is the best in the market. It keeps everything neat and is easy to use. It's simple to customize to your home and the specific jobs you want to do." – Bet C, iTunes user review
"It's well worth the money and the capsule colors keep you in line with what area needs the most attention. I personally check each zone every day to see what's in the red (meaning what's either due or behind). Also I love how it keeps track of how overdue I am on a task." – sweetee288, iTunes user review
2. Home Routines (iOS)
Cost: $4.99
Average rating: 4.6
What to know: No internet connection needed; customizable tasks and deadlines; built-in timer to encourage motivation.
On Home Routines, users create checklists that reflect up to seven "focus zones" in their home and can schedule exactly when to complete each task (daily, weekly, bi-weekly, monthly or seasonally). Take advantage of the app's built-in timer to motivate yourself to get the job done.
What reviews say:
"I like that I can make as many lists as I want and create a schedule for myself. It's a great guide to remind you of all those little things you forget to do." – Jnettie, iTunes user review
"I'm really loving this app and highly recommend it. It includes most everything I've been looking for in a home organization app. Well done!" – Onthefarshore, iTunes user review
3. Cleaning Schedule – PikaPika (iOS and Android)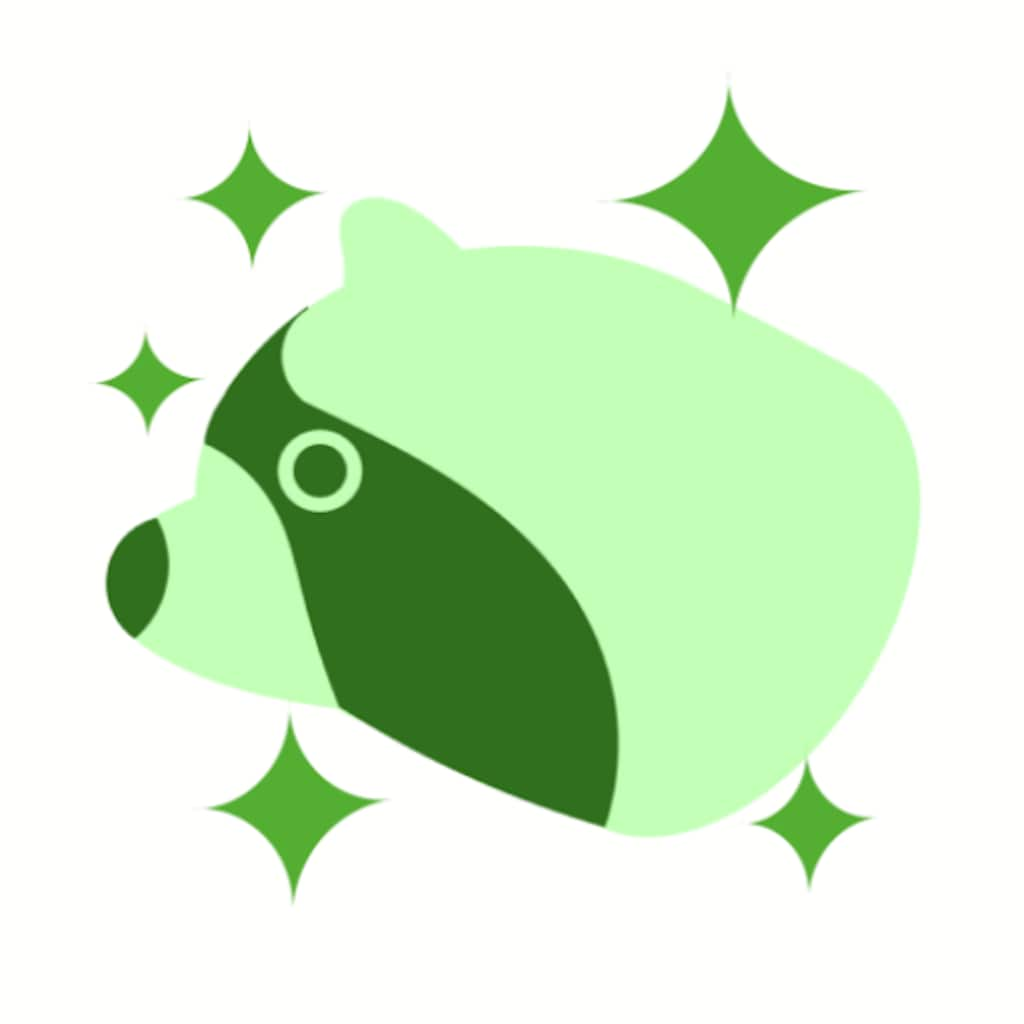 Cost: Free + in-app purchases
Average rating: 5 (iTunes); 4.5 (Google Play)
What to know: Contains ads; best for households with multiple people (who all clean).
An app for people who are generally organized, Cleaning Schedule lets you keep track of what's clean — and what's not — in your home. Best suited for families, this app shares info with everyone on which rooms have been tidied up and when. In other words: You can see the last time your bathroom was scrubbed and by whom.
What reviews say:
"Just what I wanted! Other chores apps are just focused on what to do in the future, but I needed something that will remind me of how many days has passed since I did things and this app does exactly that! No more feeling the weight of impending doom dates… I mean due dates. Now I can pay attention to how long I haven't done something." — Peach Paree, Google Play user review
"This app is great! This deserves more than a 5. This was the app I was looking for! …" — insanelysirius, Google Play user review
4. Do! (iOS and Android)
Cost: Free + in-app purchases
Average rating: 4.7 (iTunes); 4.6 (Google Play)
What to know: Contains ads; seriously no-fuss, no-frills design.
Do! is the perfect house cleaning app for old school folks who are wont to use a pen and paper (it even has a pen and paper sound effect!) and who don't fancy bells and whistles. Super simple in its design, Do! easily adds tasks and breaks it all down by a color-coded system.
What reviews say:
"Absolutely love this. I write down all I need to do and eventually mark off. Helps me remember things." — Marina Klimov, Google Play user review
"I have tried every task and to do list… spending likely hundreds of dollars across dozens of apps and across three devices (mac, ipad, iphone)… and this one surprised me. I nearly didn't download it… but it's so nice. Simple yet super practical and good." — Caddisbug1994, iTunes user review
5. Clean House (Android)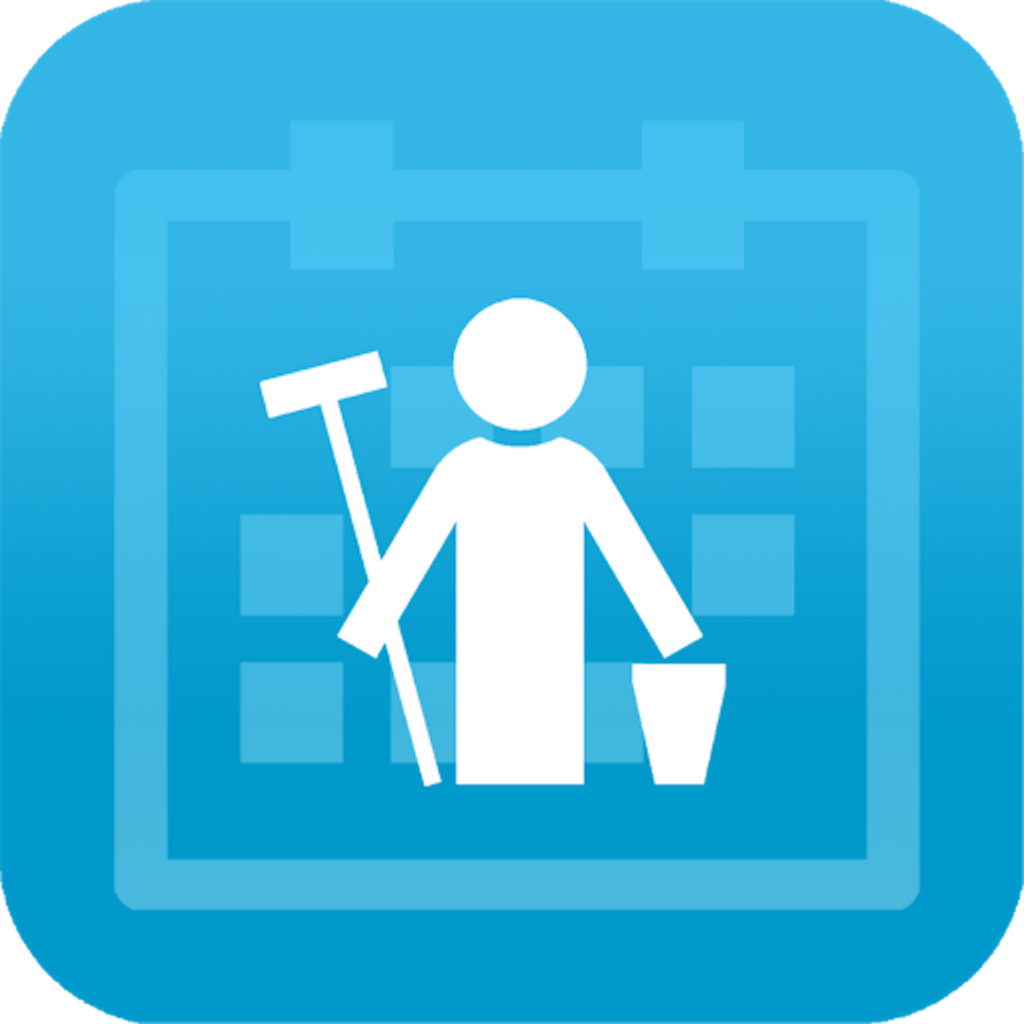 Cost: Free + in-app purchases
Average rating: 4.1
What to know: Contains ads; no fuss app; sends reminders.
Clean House does exactly what it says: It presents users — without any fancy features — with elemental household chores that they can schedule at their leisure to keep their home clean. Basic scheduling and reminder features are available with advertisements, but users can pay $4.99 to remove them after downloading the app.
What reviews say:
"I've installed other house cleaning apps and uninstalled them after a few days or a week of having them. But not this app. I love how it only has what I am suppose to do that day on it. Easy to use and very helpful on keeping me on track of what needs to be done on that day." – Gamerjlbdwy Gamer, Google Play user review
"I'll be honest here so you know if this app is for you. I'm busy with house, work, school; I also have grown 'kids' who do nothing if I don't tell them to. So all I needed was a way to track chores, so I make sure I get mine done, and they get theirs done. No frills. No family emails. No logins. Just chores so I can hold everyone accountable, including me." – Katrina Sock, Google Play user review
6. Spotless: A simply clean home (iOS)
Cost: Free + in-app purchases
Average rating: 4.1
What to know: Contains ads; generally clutter-free; allows users to organize by room.
Spotless lets users create task lists for each room or household chore and then periodically offers updates on each space, allowing for proper prioritization. It's easy to set up and pretty no frills.
What reviews say:
"After using this for a week I really like it. My house is cleaner and I don't feel overwhelmed by the task ahead. I'm a person who likes lists and likes ticking things off those lists even more." — TheFarmersWife, iTunes user review
"​​Really simple and easy to use which is great because I love downloaded it to help me keep on top of different jobs not to spend hours filling it in…" — paxmr, iTunes App Store user review
7. Cleaning Checklist (Android)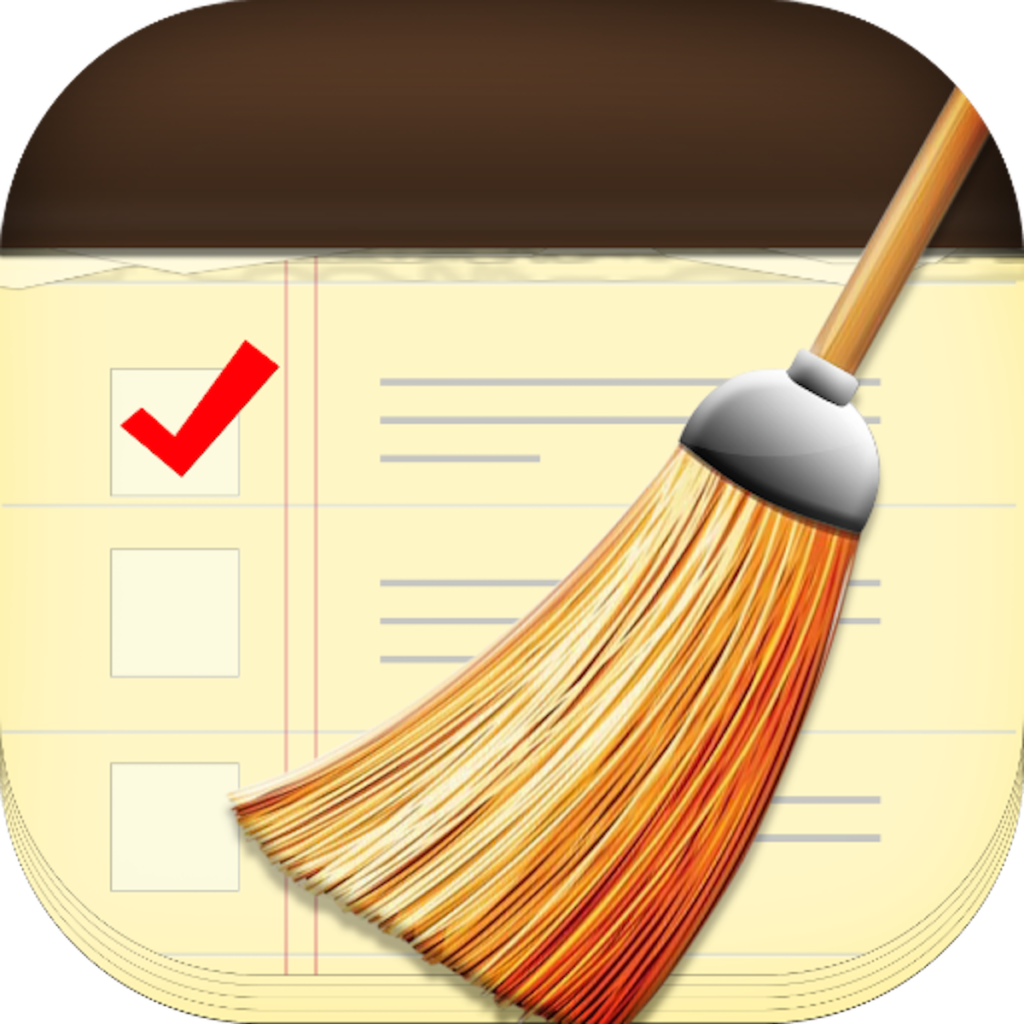 Cost: Free + in-app purchases
Average rating: 4
What to know: Group cleaning tasks by room; contains advertisements; share the list with other users.
Cleaning Checklist is an easy-to-use app that lets you take control and add as many or as little rooms as you need to incorporate to your cleaning routine. Share the tasks with others and check them off as you go!
What reviews say:
"I use the app everyday, I highly recommend it if you want to organize how you clean around your house." – Eric Larizza, Google Play user review
"A good app (that) helps me tidy my room quickly and now I actually know where to start." – Fern Mallinson, Google Play user review
Finding the best method for you and your family may take some time, so if one app doesn't seem to be a good fit, try out the next one. Or, if you find you can't keep up with the housekeeping, you might be surprised to find that house cleaning help costs less than you think.