Gone are the days that we assume every girl likes playing kitchen or every boy likes playing cars. Every child is an individual, and their interests can be wide and vast. So when it comes to gifting toys for kids or buying a few for sharing, there's no need to feel confined to the pink and blue aisles of the toy store. In fact, there are plenty of exceptional non-gender-specific toys to consider, and for good reason.
"Gender-neutral toys equalize children's opportunities to develop a wide range of concepts and skills," says Ann Barbour, author and professor emerita of early childhood education at Cal State LA. "They also help counteract some stereotypes that limit children's thinking about what and who they can and should be."
Below are gender-neutral toy ideas from Barbour and two more experts who have a professional perspective on play: Bobbi Conner, author of "Unplugged Play: No Batteries. No Plugs. Pure Fun," and Michelle Seltzer, child development expert of Coral Springs, Florida.
These expert toy recommendations can help make play dates easier for kids, parents and caregivers — and open kids' minds to a world of opportunities:
For sitters and crawlers
1. Wheeled toys
"Wagons and pull toys that can follow them when they crawl and carry themselves across the floor, these will develop motor skills as they require balance and visual-motor coordination," Seltzer explains.
Where to buy: Radio Flyer My 1st 2-in-1 Wagon ($30, Target)
2. Shape sorters
Cause and effect come into play here, as babies may not have any expectations of the toy or action.
Where to buy: Rolling Shape Sorter ($30, Target)
3. Toy phones
Though it may seem like kids today are growing up communicating via texts and tablets, the good old telephone remains a valuable tool in kids' language development and representational thinking. "Talking" on the phone with someone, they can learn phones are also tools that let them share information and get help.
Where to buy: LeapFrog Scout Chat & Count Emoji Phone ($12, Kohl's)
4. Duplo blocks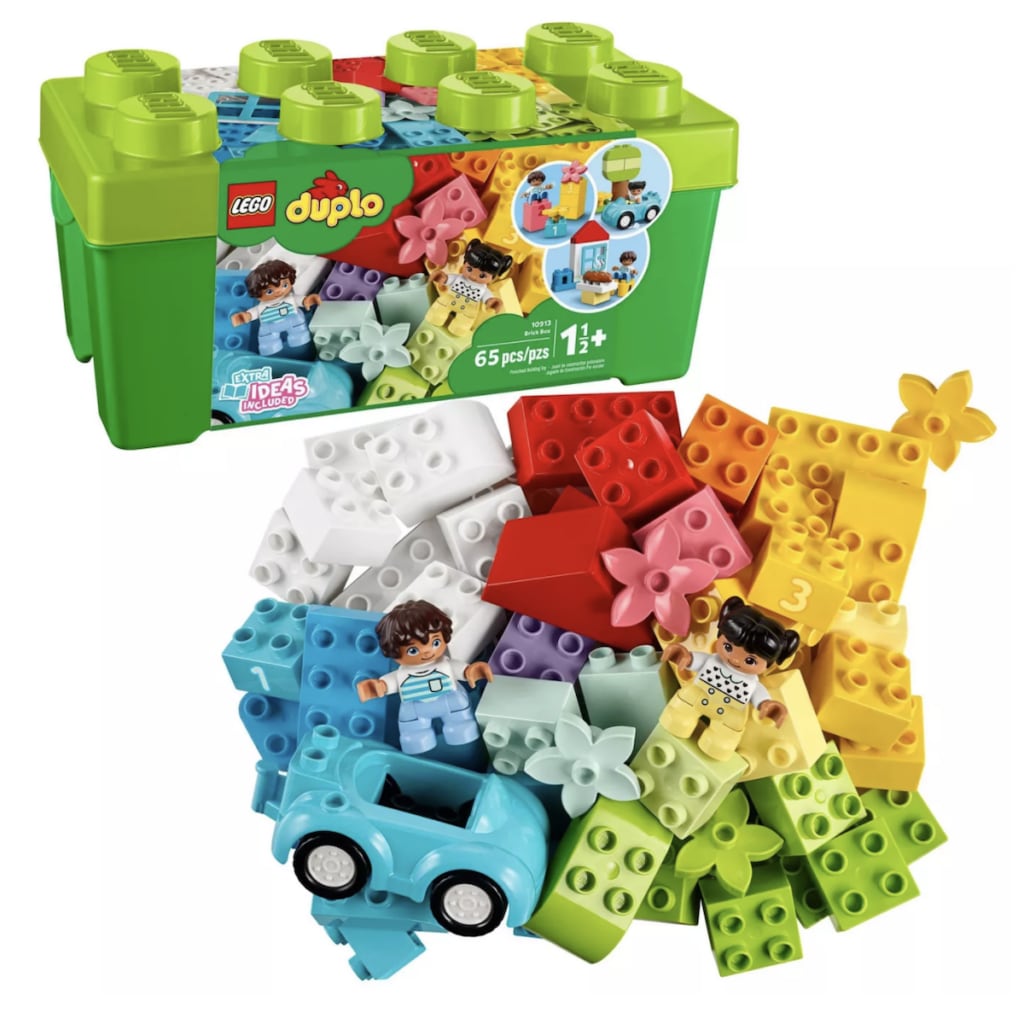 Blocks spark imaginations and a sense of creativity as kids build their own structures or designs. They're also great for hand-eye coordination. And when building together, kids can learn about patience and sharing — and enjoy a sense of achievement when they look at their completed creations.
Where to buy: LEGO DUPLO Classic Brick Box First LEGO Set with Storage Box ($30, Target)
For toddlers
5. Wooden spoons and other household items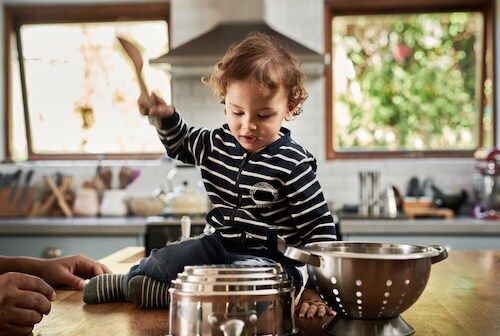 "Toddlers love things they see their parents using, like plastic measuring cups," Barbour says. Often, the best toys might be found in your own kitchen cabinets. Parents have been turning to pots and pans and wooden spoons for generations. Just watch for frayed edges.
6. Tossing games
Here's another low-cost (or free) option. Use a plastic laundry basket and assorted beanbags or balls to create tossing games. Just don't place the basket too close to anything breakable in case their throws miss the target.
Where to buy: 3″ Mini Corn Hole Bags ($14+ for 8 bags, EmbroideryByZevotek/Etsy)
7. Ride-on toys without pedals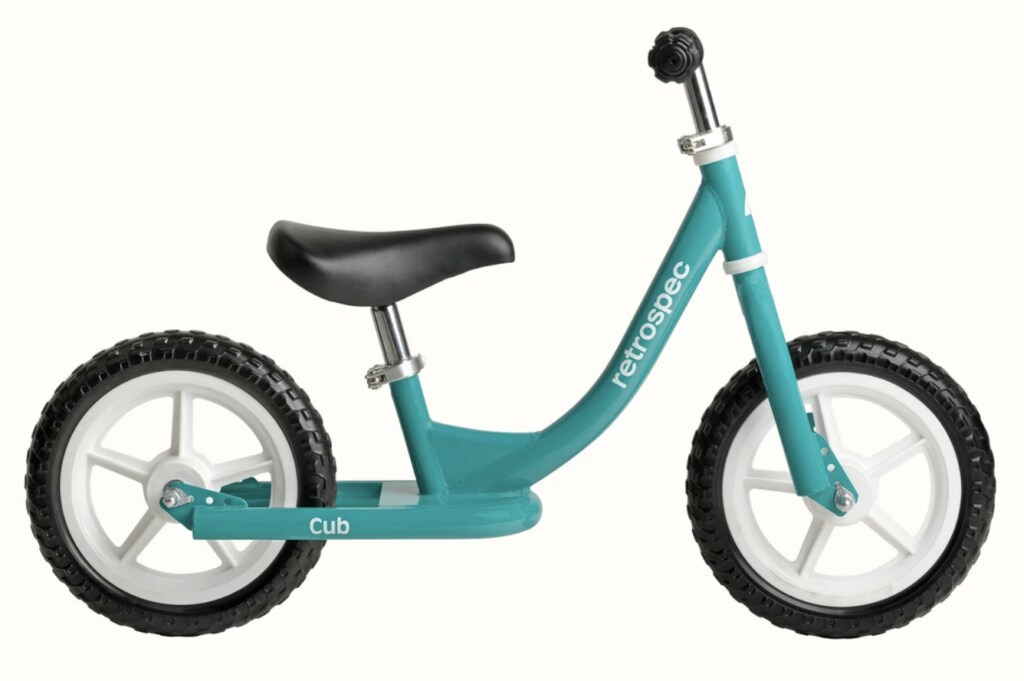 Propelling themselves with scooting feet, kids can improve their sense of balance, develop motor skills and strengthen parts of their body. It's great for supervised outdoor or indoor play.
Where to buy: Cub Kids' Balance Bike ($70, Retrospec)
For preschoolers
8. Puzzles
Puzzles are great for fostering social skills and cooperative play and can provide a lesson in problem solving.
Where to buy: US and Canada GeoPuzzle ($19, Barnes & Noble)
9. Puppets
Many kids communicate more easily using puppets since they give kids a little extra confidence to express their feelings. For kids who may be shy, puppets can help them interact with others and increase communication as they work together to put on a show. They also foster speaking and listening skills.
 Where to buy: Melissa & Doug 6-Piece Safari Puppet Set  ($38, Melissa & Doug)
10. Art supplies
Investing in (washable) crayons, markers, watercolors, child-sized scissors and paper can stimulate kids' imaginations and help them develop their creativity, sense of craftsmanship, fine motor skills and much more.
Where to buy: Angora Watercolor Pan Set ($22 for 24 colors, BLICK)
11. Balls and blocks
Balls and blocks encourage hand-eye coordination, timing and sequencing. Plus, they put social involvement and sharing skills into play.
Where to buy: Small World Toys Toddler Blocks ($38, Target)
12. Pretend play supplies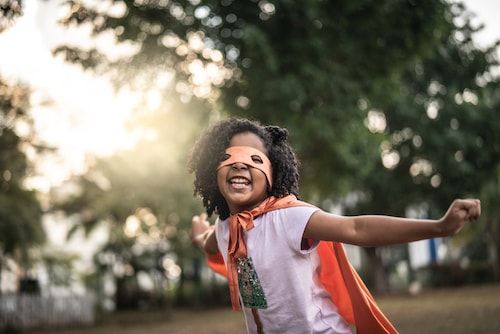 Whether it's dress up clothes, pots and pans, or cardboard boxes assembled to create a mini kitchen, a few household items can allow your child's imagination run wild. Encourage pretending you're at a grocery store, restaurant, kitchen, barn, stage, or train station. Let your child lead the way.
13. Music for dancing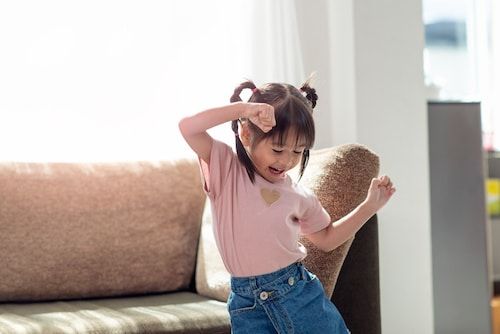 Dancing helps kids develop a wide range of gross and fine motor skills while promoting overall physical fitness. It also helps them develop coordination, flexibility, balance, agility, strength, and stamina. Dancing also provides a boost for mental health, increasing self-esteem and confidence and providing a chance to express emotions.
For kindergarten kids
14. Board games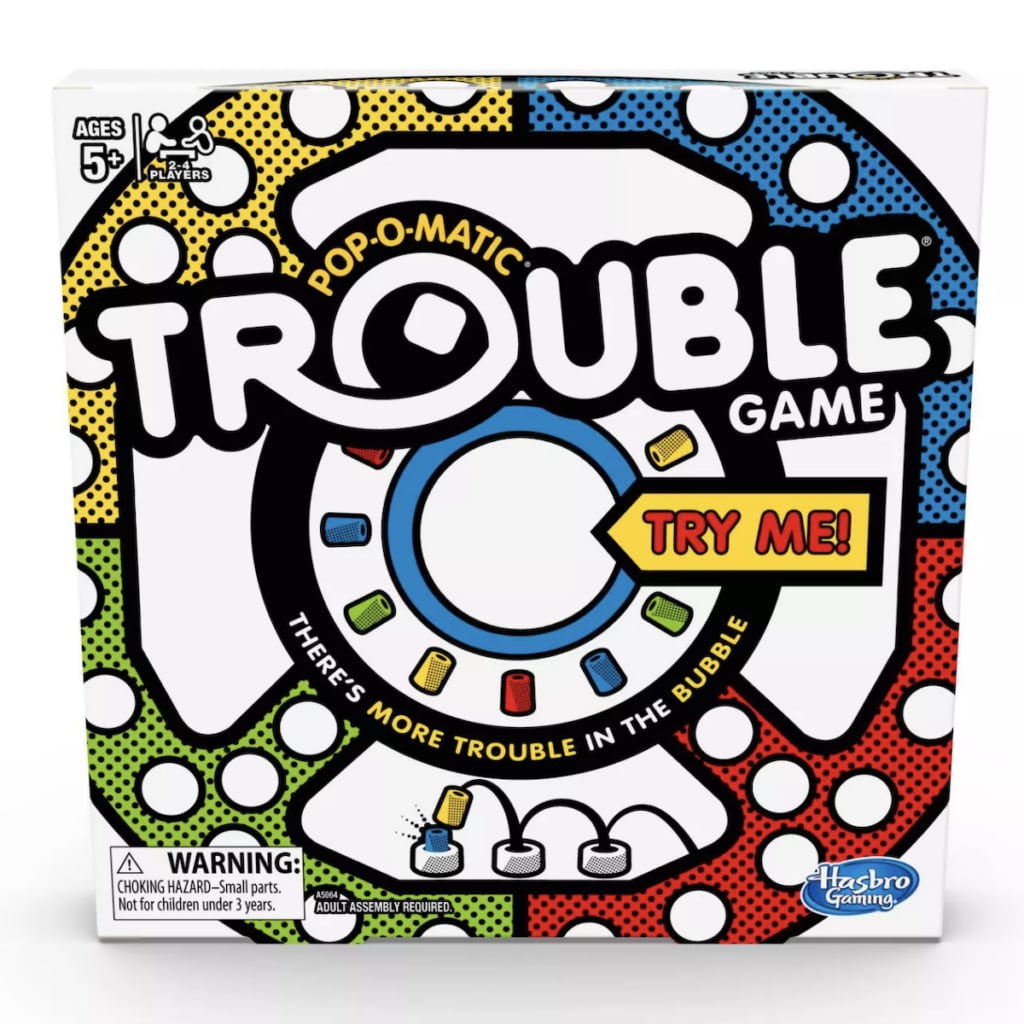 "Some challenges will be learning the rules of the games, using verbal communication skills and seeing if each kid can sustain attention through game beyond just his or her turn," Seltzer says. "The adult will play a teaching role that involves some level of modeling and offer reminders or suggest how to clarify a dispute, i.e. 'Let's look at the rules.'  But children really can work out their differences, if adults do not interfere … Of course, an adult should always intervene if there is a physical altercation or verbal bullying," Seltzer emphasizes.
Where to buy: Trouble Board Game ($10, Target)
15. Building sets
"Kids 5 and 6 years old are a perfect age to work on some building projects with friends using things from Legos to shoe boxes. It's a wonderful way for kids to learn to collaborate," says Conner. "Parents can provide a phrase before they begin, such as 'Use your words to work it out.' This sets expectations for the kids to figure out how to get along together while constructing." In a nutshell: Talk to one another if a problem comes up and figure out a fair solution.
Where to buy: Magna-Tiles House 28-Piece Set ($50, Magna-Tiles)
16. Stamp sets
Stamp sets come in all shapes and sizes and let kids easily explore their creative side and can increase their dexterity skills.
Where to buy: Deluxe Wooden Stamp Set – ABCs 123s ($25, Melissa & Doug)
17. Indoor fort supplies
Old sheets, blankets and giant cushions are great for hanging over couches, dining room tables and chairs and hunkering underneath! Perhaps the fort represents a tent — and the children will collect safe "camping gear" like sleeping bags, snacks, a cardboard box to be the "camp stove" and real pots and pans for pretend campside cooking.
18. Butcher block paper
Perfect for giant drawing projects, use invisible tape to lightly tape the paper to the floor and get messy! Provide crayons or washable non-toxic markers and let them draw a giant painting or create roadways or a village for a pretend town of their own creation.
Where to buy: White Kraft Arts and Crafts Paper Roll ($17 for 18″ x 175′ roll, Amazon)
Interestingly, parents may recognize some of these popular items from their own childhoods. And one more benefit? Look closely at the toys and things above, and you'll realize they all have something in common — they are low-tech, offering everyone a break from our technology-heavy times.