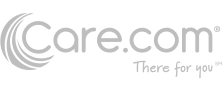 Heart O' Hills Camp
2430 Highway 39, Hunt, TX 78024
At Care.com, we realize that cost of care is a big consideration for families. That's why we are offering an estimate which is based on an average of known rates charged by similar businesses in the area. For actual rates, contact the business directly.
Details and information displayed here were provided by this business and may not reflect its current status. We strongly encourage you to perform your own research when selecting a care provider.
Heart O' the Hills Camp for Girls 6-16, is located on the Guadalupe River's beautiful South Fork in Hunt, the heart of the beautiful Texas Hill Country.

The camp was founded on eight pillars of virtue in 1953, and still today strives to nurture a character-building atmosphere. Campers attain personal growth through intangibles--self-confidence, teamwork, leadership, individual identity, and dealing with challenges. Meals are served family style dining, and a tradition of etiquette prevails.

Enrollment is limited to 165 girls per session; campers and counselors come from many countries, and across the U.S. The camp population is small enough to be friendly, yet large enough for good variety.

Activities are fun and instruction-oriented, with all campers encouraged to take horseback riding, Red Cross swimming instruction, and field sports, then rounding out their schedules from a list of more than 40 electives--traditional, plus unusual.

Electives typically include English riding and jumping, western riding, quadrille, polocrosse, fishin', war canoe, canoeing, diving, competitive swimming, synchronized swimming, tennis, volleyball, softball, fencing, soccer, basketball, lacrosse, cheerleading, drama, dance, "Just For Fun", archery, riflery, climbing and rappelling, sign language, "Smoke Signals" and yearbook, pioneering (camp craft, nature, and ecology), calligraphy and papermaking, leather work, ceramics, pottery, cooking, painting and sketching, jewelry making and beading, nature crafts, sewing, needlework.

Heart O' the Hills was built originally to be a resort inn, so "tepees" and dining room are fully air-conditioned. The original hotel rooms house younger girls four or five to a tepee plus a counselor.

"The Heart" is owned and operated by the Ragsdale family. Role model counselors. Four-week and two-week sessions for girls 6-16; 7-day short term for girls 5-11 in August.

Also Ragsdale Family operated is our brother camp, Stewart, just 7 miles away on the North Fork of the Guadalupe. Same dates and rates, just all boys.


LICENSING INFORMATION
Care.com has not verified this business license.
We strongly encourage you to contact this provider directly or Texas's licensing department to verify their license, qualifications, and credentials.
Cost & Availability
| Program | Min Age | Max Age | Rate | Rate Type | Availability |
| --- | --- | --- | --- | --- | --- |
| -- | -- | -- | -- | -- | -- |
Personal Check|
Credit Card 03/16/2021
This is the best camp for girls! The counselors and Heart Lites are so caring and fun! You never have to worry about not liking your counselor!! The current program director is so sweet and is such a joy to be around!
You will make lifelong friends here. Camp friends are different than friends at home mainly because you live with them for a few weeks! All of the girls here are so close!!
The activities are great! They have stuff you can't do at school such as archery, riflery, canoeing, swimming in the Guadalupe River, horseback riding, fishing, wall climbing, etc.
There are a few girls in every cabin, which depends on age, which is clean and very homely. You sleep in bunk beds, and there's indoor refrigeration. (Toilet, shower, sink.)
The meals are homemade and sprinkled in deliciousness!
If you also have a son, Heart O' the Hills has a brother camp, Camp Stewart for Boys!
Overall, this is an amazing place and I highly recommend sending your daughters here! 06/09/2019
This camp is not what it claims to be. The horses are lame or worse and covered in scabs. It's AWFUL. The Heart Lite counselors who work for FREE and are the backbone of that camp, are verbally abused and treated like crap. They are told "they are the lowest priority", and this has been the mentality for several years as I have heard those words come out of counselors mouths on more than one occasion.. This year's program director is unbelievably careless and unprofessional. There's no pat on the back or thank you from her. Some of the girls have even said they are afraid of her. If the counselors ask questions because they honestly don't know the answer, they are snapped at and told to figure it out or "problem solve".... or just ignored. One counselor even told me she didn't know what to do as she didn't know her rights and being a camper is so much different than being a counselor. Apparently, the program director thinks the "mean girl" attitude helps the girls to "make the transition into adulthood". One Heart Lite told me she continues to put up with the mean girl mentality because she's made such good friends. Really?? This year I also saw for myself how the campers are screamed at when they had barely been there 12 hours when I went to find my daughter in the lunchroom. I've never in my life seen so many sad faces. There's a reason they don't want parents on the grounds while camp is in session. But if you want to pay big bucks to have your child bullied and excluded for 4 weeks, and see miserable old animals not cared for properly, then by all means. I completely regret sending my daughter here and I removed her immediately this summer when I realized just how bad this situation has gotten. 05/22/2012
Three things stood out for us about the Heart when camp-shopping three years ago: a real nurse on-site, air-conditioned rooms, and positive reviews by all. A large packet of camp info arrived in two days with answers to questions I didn't know I had. Emails were replied to within a couple of hours. Phone calls were always cheerfully answered. We have added/changed camp sessions several times, and it's never a problem (unlike other camps where the spot is lost if the camper can't attend). The Heart is big enough to have a large selection of activities, but small enough to focus on nurture of the girl. The staff have been wholly adaptive to my daughter's quirks (ADD, and "twice-exceptional" diagnoses), and there are plenty of counselors to give each other a break when needed. My daughter likes the food, and I like the "no soda or candy allowed". I am a big fan of the single-gender atmosphere: the infrequent "Stewart dances" with their brother camp add tittering girlish fun without daily "boy distraction". (Moms, you know what I mean.)

I thought about sending my daughter somewhere else to give her a different perspective, but have decided against it. She loves the Heart, they know her there, and "Heart Girl" has become part of her identity. Can't ask for anything better. 02/13/2012
I attended Heart O the Hills girls camp when I was young and I loved it so much that I send my daughter there now! She loves horseback riding, swimming in the Guadalupe River, sports & riflery. This camp has all kinds of fantastic activities while focusing on what it means to be an outstanding individual. I highly recommend it and Hunt TX is such a beautiful area! 02/12/2012
I love everything about this camp. I love the counselors, heart lites, being a Shawnee (YEAH!!), and all the nice friends I met.The activities are fun too!! :) 01/24/2012
My daughter has attended the Heart for 4 years, and she loves it! I feel that it enriches her life and she learns so many valuable skills and life lessons. The owners and staff are incredible, and my daughter can't wait to go back next summer! 01/22/2012
We just can't say enough wonderful things about the Heart!! We love the camp, the campers, the staff and most importantly, the Ragsdale Family (owners). I strongly recommend the Heart for every family looking for an amazing summer experience for their daughters. 01/18/2012
My daughter has spent 4 years @ Heart O' Hills camp, starting at age 10, and absolutely adores her time there. She has made lifelong friends and intends to go until 16 yrs old, then become a counselor!! She has learned things there that life @ home cannot teach her and her smiles throughout the year are to count the days until she can return to Heart O' Hills for a month of loving what she learns, striving to achieve in all categories and having fun. She adores War Canoe and can't wait to get that adventurous teamwork, too!! We are huge fans of this camp and all that they teach ~ girls of all ages seem to love what they learn. The Ragsdales have created and maintained this phenomenal camp! We love it and appreciate HOH traditions!! We recommend this amazing camp!! 01/17/2012
My daughter, 11, has attended the Heart for two years of short terms. She is begging to go for a long term, which we will begin next year. It is the highlight of her summer if not the year.

The sense of community/family for the camp as a whole and the tribes themselves is fantastic.

The activities are superb and varied. The staff (to include many international members) are the best I've seen.

I cannot recommend it highly enough. 01/16/2012
My daughter is a third-generation camper at Heart O' The Hills... She absolutely LOVES it (she started at the age of 6).

Jane (the owner/director) does everything RIGHT here at the Heart. She puts her own heart and soul into the camp and one can really tell what a difference it makes. The campgrounds are gorgeous. The staff is outstanding (with little to no turnover in the year-round staff... to me, and excellent sign of a well-run operation). Jane, in short, is one of the best people I know. She is an excellent role-model for anyone and the life-skills she teaches the young girls in her care at Heart O' The Hills are invaluable.

The activity choices offered at Heart O' The Hills are top-notch, with emphasis put on each child actually learning new skills and not just playing around (although I suspect there is plenty of "play" time too!).

The best part (to me) of the Heart is the life-long friends one meets. The camp is large enough to meet many people from all areas of the state, country and even the world... yet small enough to feel like you really get a chance to know them well. And the camper return rate is extremely high (close to 100%) so your same friends come back just about every year.

In short, I know there are a lot of good and even great camps to choose from. I have visited several. But I don't know of a single girl's camp better than Heart O' The Hills. I am blessed to be a part of the Heart Family. Go out for a visit and meet Jane. You'll see what I mean! 01/05/2012
When deciding upon where to send our girls for summer camp, we wanted a place that values each girl for her own unique qualities, and that seeks to nurture and develop campers without imposing too much competition on them. Children all live with so much competition in their daily lives - at school, through sports, etc. - and camp, in our view, should be a place to relax, dream, and discover more about who you are. All three of my daughters have attended the Heart for multiple summers, and I am always gratified to see how good they feel about themselves and their camp friendships when we pick them up. At the Heart, girls feel valued, encouraged, and supported as they learn new skills and develop friendships. Competition happens, but in a friendly way. Our girls feel like the Heart has just the right balance between structure and a relaxed pace. It's a special place. 01/04/2012
We try to send our daughter to a few different camps each year. There are a lot of good ones out there. But this is the one she wants to attend every year! The Ragsdale family has a long, multi-generational history in camping, and they are the most respected camp owners in the business. They run a quality operation that provides a safe and secure environment for our young daughter. With a half century of experience, they know how to take great care of the kids and have fun! 01/03/2012
I attended camp at the Heart when I was 8 and went for 6 years. My daughter now attends and had her first year last year. It is a very special place and I miss being a camper, but look forward to closing ceremonies so I get a little bit of the camp experience again! 01/03/2012
My daughter has attended the Heart for the past 4 years and I simply cannot describe how much she has grown from the experience and how much fun she's had. She has learned to try new things, take on challenges, and has gained many lifelong friends. The ownership/management is superb and all the girls are treated and feel special. I highly recommend the Heart without any reservations. The cost of camp is the best money I spend for my daughter and I do it without batting an eye because she loves and it and, more importantly, learns many valuable lessons at the Heart. 01/02/2012
I can not say enough good things about Heart o' the Hills Camp. My mother went to camp at "The Heart" in the 60's, and my own two daughters have been attending since they were 6 years old. (This year will be their 10th and 7th consecutive terms.) Both of my girls absolutely love it, and I can say -- without a doubt -- that they are better young women because of it. 01/02/2012
I started sending my daughter to camp last summer and looked at so many camps I thought my eyes would bug out! Then I found Heart of the Hills (with brother camp - Camp Stewart) and could not have imagined a better place. We sent her for the one week term and when we picked her up - she did not want to come home! She loved it. I saw pictures every day and never did I see a frown! She is going for 2 weeks this summer and is already so excited!! I would recommend this camp to anyone (and I have). They are true "Hearts" and I love the feeling that I get from them and their staff. Just wish I could go for a couple weeks too!! 01/02/2012
I have been going to Heart O' the Hills for 4 years along with my little sister who has been going for 3 years. The Heart is my second home. I'm from the Northeast and look forward every year to spending my summers at camp with all of my best friends. Every camper is placed in a tribe during their first term at camp and luckily my little sister is in the same tribe as me. I love all of the traditions we have at camp from Tribe Hills, when we hike up a hill and sit around a campfire under the stars with our tribe, to getting to getting to send notes to a younger girl in your tribe to help her guess that you are her "big sister." Camp is also the perfect mix between challenges and fun. Last year I tried out for the War Canoe team and didn't make it but I tried out again this year, made it, and had an amazing time. War Canoe is my favorite part of camp because you and the girls on your team are forced to trust and support each other completely and knowing you never gave up in a race is the best feeling in the world. I would recommend Heart O' the Hills to anyone no matter where you are from or what your interests are because I have met some of the most interesting people I know at the Heart, campers and counselors. This year will be my youngest sister's first year at the Heart and I am confident that she will have the time of her life and you will too. 01/01/2012
My 8 yr old daughter loves the heart, first attendance 2011 and she enjoyed the entire month! She learned to interact with new people, she developed new friendships, acquired new life skills that will enable her to accomplish wonderful things as she grows.
She's always been my bashful quiet child in any atmosphere other than home, we are very proud that she not only completed the whole term but when asked if she wanted to attend next summer her immediate smiling response was an excited "YES!" 01/01/2012
Great location. Superb ownership/management. Excellent staff. The Heart is simply THE CAMP to send your daughter(s) to. 12/31/2011
My daughter has been attending the Heart for 5 summers, starting at the age of 5. She loves camp and can not wait until next summer. All you need to do is come out and take a tour of the camp to fall in love with it. Come see for yourself the beauty of the Heart. The staff will make you feel right at home. 12/30/2011
My daughter will attend her fourth year at the Heart this summer. The staff are amazing and the counselors are the cream of the crop. She loves all the activities that are available and the fact that they get to swim everyday. I fell completely safe sending my daughter to the Heart and know that, as much as I miss her, she is having a ton of fun and not missing me as much. I highly recommend the Heart to anyone searching for a camp. It is located along the Guadalupe River and not too large. The girls all get personal attention and make lifelong friends. Check it out.... 12/30/2011
My daughter began attending summer camp at The Heart in 2001 when she was 5 years old. As she would have said - "I'm ALMOST 6". She turned 15 this past August and is no less excited about camp than she was 10 years ago. She started talking about the 2012 session on the way home from the 2011 session this July! In 2010 she took a year off from Heart to participate in a nationally ranked dance program - in 2011 she let her coach know that it was NOT an option to miss camp again. She will be attending officially for her 9th year this coming summer. I don't think her feet touched the ground more than twice that first year as she was passed from camper to counselor and back throughout the first term and now, as I watch her carry around the littlest ones, I think about how we have come full circle. There is a "peace" about the Heart that you feel the moment you set foot inside the gates. Kathryn has a strong desire to become a HeartLite and ultimately a counselor @ Heart. It's in her blood now and she can't imagine a life without giving back to the new campers the same experiences she's had. I imagine that her (future) daughters will attend when that time comes.
There is no greater gift that we can give our children than the wings they need to fly on their own. The Heart fosters that gift by allowing each girl to be herself and to explore and discover new loves and talents along the way. There are countless activities for every age girl, all teaching them some skill that they will use down the road in their lives. Horseback riding, swimming, sewing, dance, archery, tennis, choir, nature crafts, climbing....the list goes on and on. There is something for every girl at Heart.
My daughter Kathryn has forged friendships at Heart that will stand the test of time. She is still actively in contact with her "big sis" from her first few years at camp and corresponds with several of her counselors and HeartLites both in the states and overseas.
There are no words to express our gratitude to the Ragsdale family and Heart staff for the opportunity that has been given our daughter in attending The Heart for the last 10 years. Katie is a better person for spending her summers immersed in the joy of being a child while learning how to grow into an amazing young woman. 12/30/2011
I spent my first of 5 years at Heart O the Hills beginning in 1958. My 3 daughters followed some years later and now my granddaughters are enjoying the same wonderful experiences and building memories that last a lifetime. There can't be a better or more peaceful place for a girl to spend summer. 12/30/2011
Both of my Granddaughters have followed the family tradition of summer camp at the Heart for the past seven years. They learn to establish goals and strive to achieve them, recognizing both tangible and intangible rewards in the end. The opportunities presented to them through The Heart have provided growth, experience, and maturity that they could not receive staying at home in the summer. As a result of a worldwide counselor and camper population, the girls receive a more worldly exposure than they achieve the rest of the year. The Heart enables each camper to develop personal confidence and independence, as exhibited by my Granddaughters every day! 12/30/2011
Heart of the Hills is a very special place. Words truly cannot describe it, nor can the photos and brochures. It is something you must experience for yourself.

My best childhood memories are of the five years I spent at Heart of the Hills. Camp truly helped shape the woman I was to become. That's why I was honored to return as a counselor when I was older.

As soon as my daughter was born, I called Jane to let her know that we would be sending her to Heart of the Hills as soon as we felt she was ready to go. She started when she was ten, one year older than I was when I started.

If it is at all possible, my daughter loves Heart of the Hills even more than I do. She has been a first term camper for five years now, and she intends to keep going to camp in some capacity, whether it is as a camper, a HeartLite, or a counselor, for as long as she possibly can.

It's always hard to say goodbye when we drop her off at the start of First Term, partly because I wish I could stay, too and lay on the Front Lawn and watch the stars and fireflies, swim in the cold, green Guadalupe River, sing songs around the campfire, and go up on Pawnee Hill just one more time. 12/29/2011
My 8 yr old attended this past summer for 1 week....LOVED IT! Will be returning in 2012 for a month long session! A very empowering experience for a young lady! She plans to run for tribe leader & is already planning her speech! Go Shawnees! : ) 12/29/2011
My daugher has attended Heart of The Hills for the past two years and she loves it. What's not to love? Nestled in the beautiful Texas Hill Country, Heart of the Hills has so much to offer. Each year, my daughter looks forward to horseback riding, archery, riflery and let's not forget....swimming in the Guadalupe River. All of the things that summer camp should be. As a parent, it was hard to drop my little one off that first year. However, the moment I arrived, I realized that this was a camp where I could feel comfortable leaving my daughter for that first time because it felt just like a family. I'm so thankful that there is still a camp out there that promotes good clean fun in a loving and safe environment. My daughter is looking forward to her third summer term next June, and of course, is hoping that "her tribe" wins some of the awards! 12/29/2011
My 9 year old daughter has been to the Heart for 3 summers now and loves it. It is the highlight of your summers. Besides learning skills like archery, horsemenship, drama, canoe, riflery.....every summer she comes home a little more mature. At camp she has to keep track of your belongs and pick up after herself...as a Parent, I am happy to say sure like that. The camp staff/counselors are very professional and I love the fact that the owners are activily engaged with campers daily. And I should mention the food is excellent. Fresh veggies daily 12/29/2011
What my daughter learns from camp will be with her the rest of her life. My daughter has been going to camp for the last 7-years or so. She is a third generation heart girl who demands from me to go two full terms each summer. The amount of knowledge she receives from camp, horse riding, swimming, archery, arts and crafts, learning to clean up after herself :), living with other girls her own age, and just the freedom away from home. She feels very safe with Jane, and the staff that Jane picks as counselors each year. As a parent I can't wait to take her to camp so I can spend the day at this beautiful part of the world. (Gods Country). I highly recommend Heart O The Hills to anyone who has a daughter who wants to learn great life values. 12/29/2011
"I want to go here every year for the rest of my life!" That is what my daughter said to me the first time I picked her up from camp.

My daughter has gone to The Heart for the past 10 years (yes, 10 years!!). This summer will be her 11th and final year as a camper. The only reason it will be her last year as a camper is because she will be 16 this summer.

As a parent, there are so many reasons I love The Heart. The camp traditions immerse the girls into the camp experience starting on the first day. The girls begin friendships and camaraderie with other campers and the counselors that can last many years. Younger campers are paired with "big sisters", and the older campers really look out for and help the younger campers. There are many activities and classes that the girls can choose from. The camp is not geared to the super athletes, so all the girls can do things they enjoy doing. The counselors are wonderful, caring, and great role models. Many of the counselors are former campers, and several of the other counselors have been counselors at The Heart for several years. This creates an atmosphere of stability and safety for the campers. Rules are followed, so the campers know what to expect. Jane and Dick Ragsdale and the other camp leadership are phenomenal. They are very "hands on". They interact with and know all the girls, and they know what is going on in the camp. They have created and fostered a fun, safe, and technology free environment for the campers. I feel connected with the camp while my daughter is there. The camp photographer posts pictures everyday on the website, so I can see the fun things that my daughter and the other campers are doing.

My daughter says The Heart is her second home. I think she would live there year-round, if it were possible. The Heart is in a beautiful setting. Whenever I go to The Heart at the end of her camp term, my daughter wants me to walk with her to her favorite places, and she wants me to meet her fellow campers and counselors. Some of her best friends are her camp friends, and she looks forward to being with them. She keeps in touch with them and her former counselors throughout the year. My daughter had the unique opportunity to be a Heart LITE (a junior counselor) for one of the short terms one summer. It was a different experience from being a camper, and she was able to share the things that she loves about The Heart with the younger girls. I felt like it was a tremendous growth opportunity for her, and I could tell a difference in her leadership and problem solving skills after she was a Heart LITE. She hopes to be a counselor at The Heart when she is eligible.

Our experience with The Heart has been wonderful, and I hope many other girls can have the opportunity to go to camp there. My daughter may not be able to go to The Heart every year for the rest of her life, but I know the memories and friendships she has made will be in her heart for the rest of her life. 12/29/2011
A couple of years ago my husband suggested that our daughter was ready for summer camp. He went to Camp Stewert for four summers as a kid and had the time of his life. Being owned be the same family, Heart of the Hills was the only choice for us. Our daughter went for a short term the first summer just to try it out. When we picked her up on closing day she had us sign her up for a whole month for the next summer. She loves it! At nine she has already decided that some day she wants to be a cabin leader at the Heart. 12/29/2011
Ever since I was 8 years old I have always gone to summer camp, so I have gotten the chance to experiment with many different ones. However, none of them compare to Heart O the HIlls!!! That is why I have stuck with it, and this year will be my 4th and last because I am 16. When I arrive at camp I automatically feel at home and I am always confident that I will have the best times of my life! Over the 4 years I have gone to the heart, I have made friends that will last life long. The bond that we make with each other at camp indescribable! Being around such amazing girls,counselors, and heads really makes the heart so great! Not only does the Heart have the right people, but the best activities! The list goes on and on... if you ask any of the camp girls what the hardest part of camp is, they would say choosing your activities! There is no doubt about it that your daughter would find what she is interested in, and she would definitely find new things too! All year long I look forward to camp and being back with my best friends; I am sad that this will be my last year and it will have to end, but the memories will never fade away.
Katie Snyder 12/29/2011
One of my favorite "home DVDs" to watch is the one of our granddaughter checking into Heart her first year, when she was 7. Little did we know that the camping experience at HoH would have such a strong, positive influence on our little camper! 2012 will be her 6th summer at camp, and watching her grow as a camper and as a young lady has been more delightful than words in a review can express. It is the best gift that her PaPa and I could ever give her! 12/29/2011
Heart o' the Hills is an amazing place! My daughter loves it. When she gets home from the Heart, that is when I know it was all worth it! She has been introduced to so many new activities. I could never fit them all in if she didn't go to camp. She has become friends with so many girls and has learned important life skills. The Heart is a very special place. 12/29/2011
Wow. What to say about the Heart? Not sure how to fit it in a short review.

The short version: I've had two of my 3 girls at the Heart and have been very impressed with the entire experience. When my youngest is old enough she'll go, too.

The longer version: my dad is very old school and wanted his granddaughters to spend time away from the city and all the electronics and their fairly sheltered, closely monitored/managed existence out in California. He kept after me to send my oldest to camp and got her to lobby me, too.

To show me how serious he was he scoured the internet for possibles and visited at least 3 of them in person. After he saw the Heart, he was sold and insisted I come visit. He arranged for me to stop by and meet Jane and tour the camp in the off season.

What a pleasure! No high-pressure sales pitch or advertising verbiage. Jane and her staff are so down to earth and they honestly consider all the girls at the Heart to be family. When we come for closing ceremonies we see families that have had 2 generations at Heart. And Jane knows them all! I can send her an email mid-season about something and she knows exactly who I am and who my girls are. Make no mistake--she views these girls as part of her extended family and cares for them accordingly.

Still--I'll admit I was still reluctant to send my then 6 year old girl who had never been away from home to camp for a month in a place several states away. But wow what a difference!

There are so many important lessons they learn that it's just hard to explain it without talking forever. For me, I'd say the best way to explain it is they learn about winning, they learn about losing, they learn about caring and making friendships, and they learn about being a good citizen.

For my oldest girl, the best thing has been she's learning about being a gracious loser and about continuing to work hard even if it not something she's naturally good at. Don't get me wrong, she wins plenty too and but she's had incredibly poor tolerance for those occasions when she falls short or somebody beats her. At the Heart, there are so many events and contests that there is almost always something a girl is good at and can earn a medal in justifiably (it means more when they earn it). But there are also plenty of times when somebody else gets the award. Since she started camp we've seen a definite increase in her ability to tell somebody else "good game!" or "you played great! I hope I get that good so I can win next time" and MEAN it.

For my younger daughter, it's more about learning to be confident and independent of her big sister (who has never lacked confidence).

As an extra bonus, they both really love the Heart and often talk together about things they share and how they can't wait to go back next summer. It's become a nice shared experience for them as sisters that I really think they can look back on when they are grown up.

Finally, I've been really impressed with their camp counselors. I only wish I could get babysitters of that caliber. They are all confident, polite, hardworking young women that can demonstrate appropriate behavior for my daughters. That's increasingly important to me as my daughters reach the age where Mom and Dad are no longer quite so cool and they are more influenced by people closer to their age.

Bottom line: money well spent. I feel like I get more out of this than the money I've spent on private school and honestly if I had to pick between private school and the Heart (financially), I'd put my money on Heart. 12/29/2011
My two granddaughters have been to the Heart for 4 sessions now. In 2012, they will make it 6. I sent the older to camp at age 6 to experience outdoor fun in a safe environment. But I learned that she gained a lot more than that. Fun, yes, but independence, character, and leadership too. When the younger was old enough, she joined her sister at the Heart. I wish every parents' daughter or granddaughter could have the Heart experience. 12/29/2011
2011 was my granddaughter's first camping experience and it could not have been any better than Heart O'the Hills. The staff was awesome and supportive of the campers and such good role models. The love and support was just what she needed. We could not sign up fast enough for 2012. 12/29/2011
I started sending my first daughter there in 2003, when she was 7 years old. She is now sixteen and this will be her last and tenth consecutive year. During the eleven months she's home all she talks about is camp. When she comes home from camp she always seems to be a little nicer & her table manners always improve. My other daughter just turned seven this past December and will be attending this summer. My older daughter has told her everything she needs to know. I enjoy watching my older daughter share something that is so special to her with her little sister. This camp has changed not just my girls but me as well. The staff there is marvelous. I have no complaints. Jane is the sweetest person I have ever met. I look forward to spending many camp opening and closing days with my girls. Over all, I am glad that I have sent my daughter there for the past 10 years and I look forward to sending my other daughter for the next 10. 12/29/2011
I was skeptical about sending my 8 year old off for a whole month, but my husband went to Heart's brother camp, Stewart, as a child and said it was his favorite part of childhood. My daughter and he ganged up on me and off she went. When we picked her up, I immediately saw all the things that I had read would happen: a self confidence that is so crucial for girls, a pride of being so independent, a quiet appreciation of all the new experiences she had, and 1000 stories of things she tried for the first time - the things she did that she excelled at - the challenges and joys of living with all girls for a month.

We will be sending all three of our girls as long as we can afford it :)It is by far the best investment we have made in our kids!

Thank you Jane and all of the Heart staff for being a critical part of helping us raise strong, kind, and well rounded women! 12/29/2011
My 8 yr old great-granddaughter attended a month long session in 2011 and can't wait for the same term to start in 2012. The counselors are great role models and mentors for the girls.The owners live at The heart and have a long history in caring camp management. Feedback through daily reports and pictures keep parents & family up to date. 12/29/2011
This camp has been a wonderful experience for my daughter. This will be her 8th year as a camper, and second as a leadership trainee. She loves going every year and keeps in touch with friends and councellors year round. The dances, horseback riding, canoeing, hiking, soccer and swimming are her favorites. She loves being in a tribe and that feeling of family. The staff couldn't be more caring. They know each child and never hesitate answering a parent's concern. The staff comes from all over the world which is a great experience. Now she is learning to work with the younger children during the short session so she can be a Councellor some day. The camp has been nothing but a positive influence. Just wish we had started her at 6! 12/28/2011
I have known of Camp Heart O' the Hills since I was 11, that was 1981. Hard to believe that 30-years later my daughter would have just spent her first summer session and WE could not be happier.

Aside from the fact that this camp not only teaches life skills such as table manners, leadership, faith, diversity (her counselor was a law school student in Scotland) and of course all of this is done in the most scenic environment in Texas, save Big Bend National Park.

Who else has daily access to the Guadalupe, horses, archery, arts and crafts, camping and of course field sports?

To summarize, you get daily reports, not just reports but PICTURES and I rest knowing my daughter is experiencing real life events (where not everybody always wins) and in a fashion that will prepare her to succeed in life, that alone is worth the price of admission.
Join free to contact this business
The email address on your Facebook account does not match your Care.com account. Please log in with your Care.com credentials and link the accounts in the 'My Profile & Settings' page.
or
Join free today
Sign up now! It only takes a few minutes.
What services do you offer?
Last, but not least...
Fill in the blanks to create your account.
Thanks—you're almost there.
Create your login below.
Care.com is the world's largest online destination for care. We connect families with great caregivers and caring companies to help you be there for the ones you love.
Care.com does not employ, recommend or endorse any care provider or care seeker nor is it responsible for the conduct of any care provider or care seeker. Care.com provides information and tools to help care seekers and care providers connect and make informed decisions. However, each individual is solely responsible for selecting an appropriate care provider or care seeker for themselves or their families and for complying with all applicable laws in connection with any employment relationship they establish. Care.com does not provide medical advice, diagnosis or treatment or engage in any conduct that requires a professional license.
Care.com and "There for you" are service marks or registered service marks of Care.com, Inc.
© 2007-2022 Care.com, Inc. All rights reserved.