Your Trust and Safety Are Our Priority
We believe in the goodness of people, but we look out for our Care.com community. Here are a few ways we promote safety behind the scenes.
Our Safety Pledge
At Care, we care – about you, your safety, and your experience. That's why we screen the members of our community, provide tips and tools to help you have safe experiences, and stand ready to support you if you need it.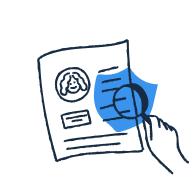 Member Screening
Not everyone is right for the Care.com community. We ensure potential members are screened and evaluated against our conduct and eligibility standards. All caregivers are background checked through our CareCheck process before they are able to interact with families.
All caregivers undergo a background check
All Caregivers must complete the CareCheck process to interact with families on our platform.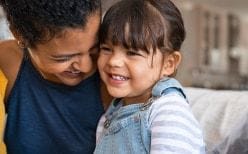 Families are screened for caregivers' peace of mind.
To help promote safe interactions, we run screening processes on care seekers.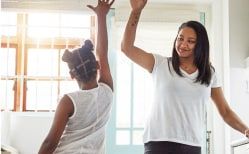 We review profiles and monitor messaging
We look for signs of inappropriate content or conduct that indicates an individual doesn't belong on our platform. We reject and remove bad actors and take steps to make sure they don't come back.
Tools & Tips
Our membership screening is a good start. But caregiving is personal — circumstances and comfort levels differ. That's why we empower you with Supplemental Background Checks and important tips on what you should do for added peace of mind.
One step we recommend for families is to run additional background checks of their own. When you run an additional check, you get access to the full report so you can make the best hiring decision for your family.
We offer a suite of Supplemental Background Check options for families to purchase. Caregiver expected to drive? Purchase a driving records check. Want in-depth access to potential red flags found by licensed private investigators? Look into an Investigative Criminal Plus check. Just want to see a background check for yourself? Request a Criminal check so you can view it with your own eyes and make the best decision for your needs.
Don't know where to start? Learn more about Supplemental Background Checks and check out these guides to staying safe.
Trusted Monitoring & Support
We don't stop after membership screening. We continue to enforce our community guidelines after members join the platform.
See something or feel unsafe? Let us know. We have your back, and your report helps ensure trust within the community. Look for the flag icon and click the Report link on the job application, messaging or profile pages.
Community Guidelines
We put together these guidelines because how we treat each other matters a lot. We believe that our community should be driven by a set of values and conduct. Any member may be temporarily or permanently removed for violating these guidelines.
Respect everyone
All Care.com members are expected to be respectful in every interaction, whether online or in person.
Discrimination & Harassment. Communication or conduct that expresses hate, bullying, harassment, or discrimination is not allowed.
Privacy. Privacy is important. Do not share photos of children without the legal guardian's consent. Do not place "nanny cams" in bathrooms that a caregiver might use. Refrain from asking personal questions that have no bearing on the job without explicit invitation, and never include personal identifying information in your job postings, applications, profiles or reviews.
Physical contact. We do not tolerate any threatened, actual or attempted acts of physical assault, child abuse, or other violent acts. This includes corporal punishment.
Sexual misconduct. Sexual misconduct, harassment, abuse, exploitation, or assault is grounds for removal from the platform. And sexual activity between caregivers and adult family accountholders is always prohibited — even if consensual.
Boundaries and Expectations. Clear boundaries should be set upfront regarding rules, care expectations, and needs. If you say you'll be home by 6pm, be home on time. If a guardian requests no candy or treats for their child or pet, respect their request. And gift giving should always be facilitated directly with the parent or guardians.
Respect Others' Homes and Property.
Treat others' homes with respect.
Unless they've asked you to, don't attempt to login to computers, review files, or otherwise snoop around.
Upon ending a caregiving relationship, you must return house keys, car seats, leashes, and other items provided by the family or caregiver that do not belong to you.
Show up on time to engagements.
Always let a family or caregiver know if you need to cancel a job.
Pay caregivers a living wage.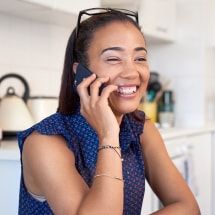 Be Honest
Honesty is the cornerstone of a trusted community. Being honest goes a long way in creating safe and positive experiences through the platform.
Don't misrepresent yourself. Provide accurate personal information to Care.com and the members you connect with on the platform. Don't send someone else to do work that you were hired to do. Misrepresenting your identity and/or signing up to facilitate someone else to use the platform is grounds for removal from the platform.
Don't misrepresent your qualifications, experience, care needs, or pay rate. Families rely on caregivers' experience when making hiring decisions. Similarly, caregivers rely on families' descriptions of their needs to ensure they can commit to providing the necessary care. Don't lie about your qualifications or care needs.
Don't misrepresent anything for financial gain. Identity theft, scams, and all other forms of fraud are not tolerated in this community.
Stay Safe
Everyone has a role to play in helping to create a safe experience for families and caregivers from the moment you login to the platform through completion of a job and beyond.
Communicate on Platform as long as possible. For added security and privacy, keep communications through the platform for as long as possible, especially if booking one-time jobs. By doing so, our Trust and Safety team can review and action inappropriate or fraudulent messaging, if the need arises.
Follow Safe Hiring Practices. For families, review the 3 Steps to Hiring Safely and follow the tips provided. For caregivers, review the 5 Steps to Staying Safe and follow the tips provided.
Provide Safe Care Environments. Care should be delivered in a clean and safe environment. Whether care takes place in the families' home, the provider's home, or someplace else, ensure there is no access to:

Unsecured firearms. Firearms should be secured safely to prevent any accidental misuse.
Hazards. The care environment should not contain any hazards or excessively unsanitary conditions. Enabling or providing dangerous and/or uninhabitable care conditions may result in removal from the platform.
Illegal Drugs. The caregiving location should be free from illegal drugs.

Stay Alert. Caregiving is serious business. Caregivers should not be under the influence of marijuana, alcohol, illegal drugs, or any other substance that impacts or impairs judgment while providing care. Both families and caregivers should stay accessible and reachable throughout caregiving engagements.
Report concerns. Be an accountable member of our community and report any safety concerns using the Report tool on the site.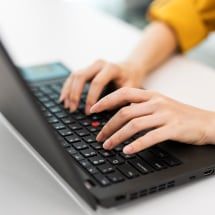 Act Lawfully
Laws were made for a reason. We have zero tolerance for individuals engaging in illegal criminal activity. This includes, but is not limited to, fraud, theft, kidnapping, human trafficking, extortion, assault, sexual assault, and child sexual exploitation. And families should be mindful of laws applicable to domestic employment.
Articles & Resources
Learn more about safety for you and the ones you love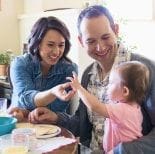 Families & Care Seekers
How you can make good decisions before and after you hire.
Caregivers
Important tips for accepting a job with safety in mind.