Caregiver Safety Tips
You've created a profile that highlights your awesome caregiving experience and skills. After browsing jobs, you've selected families whose needs match your availability and qualifications. Now it's time to move forward. Here are important tips to do so with safety in mind.

Get Acquainted
Use Care.com's messaging system to get to know potential families; this way you can protect your privacy and avoid sharing your contact info before you're ready. Communicating through Care.com also allows our internal safety processes to help identify and/or interrupt delivery of improper or scam content.
If families ask for your private information such as your Social Security number, bank account number or credit card before you've completed a thorough interviewing and hiring process, hold off. Even after you've completed the hiring process, be very careful before sharing such private information. If you're pressured, cross the family off your list.
When you interview with a potential employer for the first time, choose a public space and ask to see identification to confirm you're meeting with the right person. If the meeting location is suggested by the potential employer, it's a good idea to review the location before arriving to make sure you're comfortable with the spot they've chosen.

Get Comfortable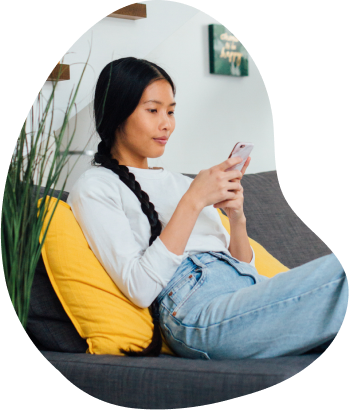 Be very wary of any advance payments, large checks, requests to accept deliveries or make purchases, and offers to hire you without any vetting at all. These could spell trouble.
Online and third-party searches on a potential employer's name can reveal much-needed background information. Places to look: news articles, government websites, and social networks like Facebook, LinkedIn, Twitter.
If your employer's home will be your workplace, get the names of all adults who'll have access to the residence. Then, check them out online to make sure you'll be comfortable when they're around. Apart from that, request a tour of the home before beginning a job or on your first day to go over any concerns you may have.
Get on the same page about expectations. Define the tasks you will perform, the hours you'll work, and the rate you'll be paid, then have all the important specifics drawn up in a contract to prevent any misunderstandings down the road.

Stay Alert
Share your job schedule and location with your friends and family and let them know if those details change. Make sure you have a way to stay in touch, in case of emergency.
Trust your instincts. If something feels off, don't ignore it. Report a safety concern or call 911 if it is an emergency.
Resources & Articles
Learn more about safety for you and the ones you love
Our Safety Pledge
What we do for your safety and your experience.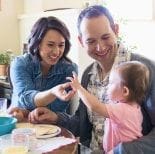 Families & Care Seekers
How you can make good decisions before and after you hire.