Hiring Caregivers Guide: Cost of Caregivers

0 Comments
|
Non-skilled (Companion/Personal Care) Assistance:
The national average hourly fee for a home aide is $18 with different state averages ranging from $15 - $25 if hired through an agency.  In addition, agencies may charge cost differentials for care on weekends or holidays. 
Certified Nursing Assistants (CNAs):
A certified nursing assistant or certified nursing aide is usually hired by the hour and can work for just several hours a day or week, or work full-time. The average hourly rate is $19.  The typical pay range is $15-$30 an hour through an agency.
Senior Care Calculator
Use our Senior Care Cost Calculator to determine the cost of care in your city and town
More Senior Care Services
>>Review the Senior Care Index for all senior care options.
Like this? Get more.
Sign up for the latest articles, news and tips of your choice. All delivered weekly to your inbox.
Find the senior care your loved one deserves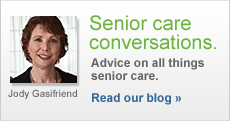 Visit Sheila's Blog
Get advice for your family from our founder (and chief mom officer), Sheila Lirio Marcelo.
Sponsored Listings

ElderLawAnswers
Find an attorney in your community to assist you with long-term care & estate planning issues.
Caregiver Tax Service
Care.com HomePay
SM
handles your household payroll and taxes without work, worry or risk.