To Cover or Not to Cover? Health Care Insurance for Your Nanny
Should you pay for your nanny's health insurance?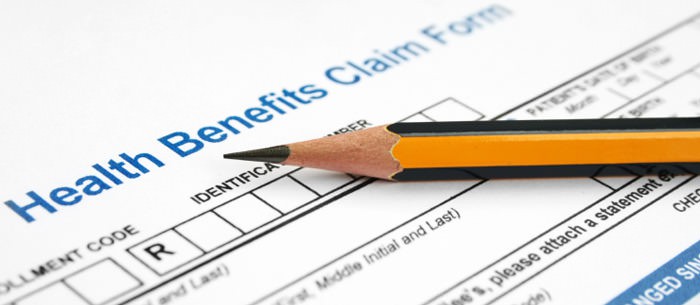 Updated
When Mike, a 42-year-old marketing executive, got the call from his nanny that she had broken her foot while at a playground with his children, his first thought was logistics.
"I had to get a friend to drive me to the park so I could take her in her car to the hospital, while my friend took my kids home for me," he says. "But when I got to the playground, my nanny refused to go to the hospital because she doesn't have health insurance and preferred to wait until the walk-in-clinic opened the next day."
While his nanny spent a painful night nursing her foot at home, Mike and his wife Laura wondered about the ramifications of the accident.
"Besides having to find backup childcare for as long as it would take her to heal, we weren't sure what our obligations were to her," he explains. "When we first hired her, we had offered a salary package that included contributions to health care, but she preferred to risk it for a higher take-home pay."
While there are no statistics on just how many employers offer their nanny health care, Richard Eisenberg, president of Eisenberg Associates Insurance Agency, an independent insurance broker, says that the recent economic slump has hit his industry particularly   hard.
"During the past two years so many nannies were laid off that there was less pressure to include healthcare as part of a competitive salary package," he explains. "But don't you want the person taking care of your kids to be healthy?"
Ilona Bray, author of Nannies & Au-pairs: Hiring In-home Child Care, agrees. "Someone with healthcare will be more likely to go for routine check-ups, get their flu shots, and treat illnesses early on," she says. "Someone without healthcare may wait until their illness becomes a real crisis." Bray also adds that since the family-nanny relationship is so intimate, it can become very difficult if the nanny comes down with a terrible illness and isn't insured. "You may feel a responsibility to help pay for treatment if your nanny can't afford it otherwise," she says.
Of course, both parents and nannies often take the gamble that nothing catastrophic will occur in order to save money. "People think that paying their nannies off the books helps save money, but the numbers really do even out," Bray says. "Thanks to the healthcare reform bill, there is now a tax credit for small employers, which is worth 35% of the premium you pay."
If you are considering offering your nanny healthcare, Care.com has partnered with eHealthInsurance, to offer you anonymous price quotes and can give you an idea of what you will pay. Eisenberg Associates helps both nannies and parents for free - the insurance companies pick up the tab.
"Healthcare is part of the salary negotiation," explains Eisenberg. "Often, families offer different package options, with their stated financial contribution, so the nanny can choose the policy based upon how much she wants to contribute." Eisenberg says the average cost of health insurance is around $200-$300 per month, although in New York, New Jersey, and Massachusetts premiums are much higher. 
And different policies offer different advantages. Temporary or short term medical policies don't cost nearly as much, but you have to renew every 6 months to a year, and new policies won't cover pre-existing conditions (although under the healthcare bill, insurers won't be able to deny coverage starting in 2014).
"There's also catastrophic insurance, which doesn't cost much but is tough for people with low incomes as it has huge deductibles," says Bray. "It also doesn't offer preventative care such as check-ups." Other families may choose just to pay for walk-in visits, but again, you run the risk that your nanny will come to work ill.
"It pays to get creative," adds Bray. "See if your nanny can piggyback onto her spouse's policy if you pay the premium, which can cost less than taking out a new policy."
For Mike and Laura, their nanny's healthcare scare was a wake-up call. "We're looking into getting her coverage now," he says. Still, she's hesitant, preferring the highest possible take-home pay. Mike's not deterred: "We're trying to convince her that it could save her money in the long run."
* The information contained in this article should not be used for any actual nanny relationship without the advice and guidance of a professional advisor who is familiar with all the relevant facts. The information contained herein is general in nature and is not intended as legal, tax or investment advice. Furthermore, the information contained herein may not be applicable to or suitable for your specific circumstances and may require consideration of other matters.
Get started with HomePay!
Already enrolled with HomePay? Log in
First things first—have you hired a caregiver?
If you're seeking a caregiver or a care job, visit Care.com
What type of caregiver have you hired?
Have you already made any payments to your caregiver?
If you've made payments, we'll help you track them and we'll provide your employee with pay stubs.
We'll help calculate the taxes in your state.
What type of caregiver are you planning to hire?
When do you expect to hire someone?
How many hours do you estimate your caregiver will work?
We'll help calculate the taxes in your state.
Great! Now set up your log in to get things going.