Real story: Complex senior care needs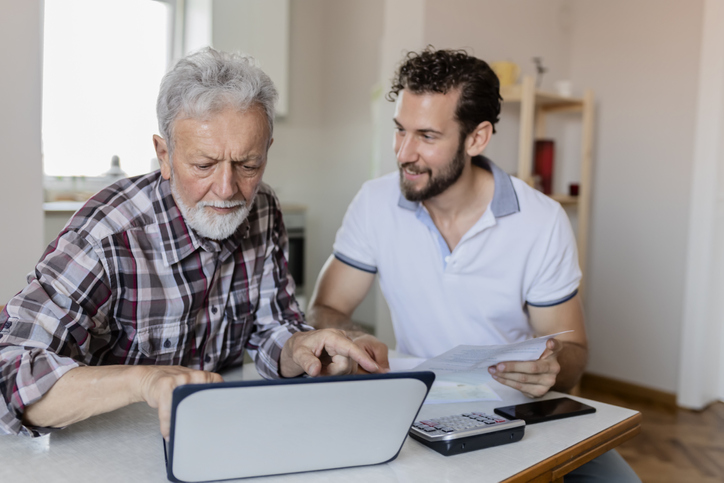 Updated
"I don't worry about whether things are being paid on time. Communication is very good and I'm very happy."
~ Roger R. - Torrance, CA
The Challenge
Roger needed in-home senior care for his wife who has Parkinson's Disease. He had a great relationship with his accountant, but his accountant did not include household employment support as part of his practice. However, Roger's accountant was familiar with HomePay and suggested he reach out to us to see if we could help.
Our Solution
Understandably, Roger wanted to make sure we could adequately perform all the household employment tasks that that IRS and state of California require. At his request, we put Roger in touch with a current HomePay client that also resided in California so he could get an unbiased review of our service. The client vouched for the value our service provides and Roger decided to sign up.
The Results
Roger is completely satisfied with how HomePay has handled everything for his caregiver so far. He is pleased that every time he calls, the consultant that picks up knows exactly how to address his questions and understands his employment situation. Senior care takes a team effort and we take pride in the trust Roger places in us to accurately manage his household employment taxes and payroll.
Get started with HomePay!
Already enrolled with HomePay? Log in
First things first—have you hired a caregiver?
If you're seeking a caregiver or a care job, visit Care.com
What type of caregiver have you hired?
Have you already made any payments to your caregiver?
If you've made payments, we'll help you track them and we'll provide your employee with pay stubs.
We'll help calculate the taxes in your state.
What type of caregiver are you planning to hire?
When do you expect to hire someone?
How many hours do you estimate your caregiver will work?
We'll help calculate the taxes in your state.
Great! Now set up your log in to get things going.