Do You Need a Nanny Contract?
The benefits of having an official employment agreement with your nanny.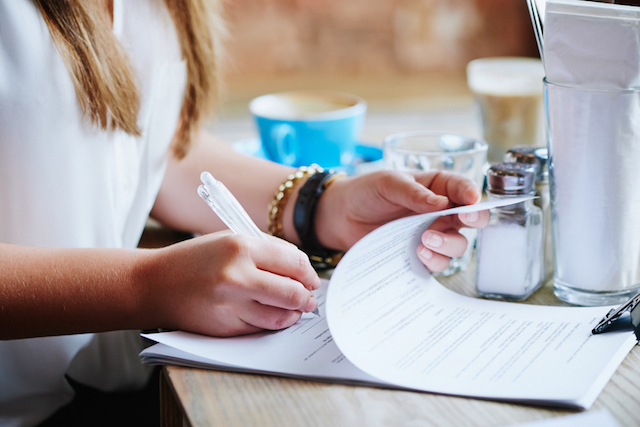 We all hate paperwork. And a nanny contract might sound like just one more thing to write and file. Plus, if you've got a good nanny-family relationship going, you're understandably reluctant to rock the boat. Many families are afraid a formal contract will tarnish the relationship they're trying to build with their nanny. But taking the time to draft and sign a contract can protect both parties, whether you're the family hiring household help or the nanny.
Find out more about why you need a contract and what to include by watching the video and reading the advice below.
Why Do I Need a Nanny Contract?
When everyone is clear on a nanny's responsibilities and privileges, it reduces confusion and makes disputes easier to solve amicably when they do crop up. A too-informal work arrangement is more likely to hurt you both in the long-term than one where everything is ironed out and made official from the get-go.

What Should I Include in a Nanny Contract?
There are employment attorneys you can hire to write up a nanny contract, but you can also write out your own. The level of detail you use is up to you, but the more specifics you add, the better. Just be sure to generally include the following items:
Your nanny's start date.
The expected weekly work schedule.
A general overview of your nanny's job responsibilities.
Your nanny's compensation.
Any additional payment items you wish to include.
Paid time off your nanny will receive.
A list of paid and unpaid holidays your nanny will have off.
How your nanny's taxes will be handled.
Your family's social media policy.
Reasons why your nanny can be terminated.
The process for giving reviews and raises to your nanny.
For more specifics on these items, check out our Sample Nanny Contract.

Are Nanny Contracts Legal?
"Yes, it's a legally binding document that a court will accept if there is ever a dispute," notes Kerri Swope, Vice President of Care.com HomePay. "The only exception is if there is language in your contract that directly condradicts federal or state laws."

So for example, if you do not honor your request to let your nanny take their accrued vacation days, your nanny contract could be used in court if a dispute is filed.

Do I Need to Hire a Lawyer?
A contract doesn't have to be drawn up by a lawyer to be binding, but hiring a professional who specializes in employment issues and nanny contracts will ensure that nothing is inadvertently included or omitted. If you have a complex situation, it may make sense for you to hire one. You will probably pay around $500 for a contract from a lawyer (which you can reuse for future caregivers or caregiving jobs).

What Labor Laws Do I Need to Know for My Nanny's Contract?
You should familiarize yourself with the wage and hour laws that apply to your nanny so you know which federal standards you'll be obliged to comply with to ensure fair employment. Things like overtime, paid time off and working overnight shifts may apply to your nanny's job and are important to understand.

When both you and your nanny agree on the terms of the contract, your should both sign a copy and keep it for your records. Contracts aren't just for families so your nanny should feel comfortable talking with you about the important details in your contract. After all, it protects both sides and makes sure everyone is on the same page.
Your Next Steps:
* The information contained in this article should not be used for any actual nanny relationship without the advice and guidance of a professional advisor who is familiar with all the relevant facts. The information contained herein is general in nature and is not intended as legal, tax or investment advice. Furthermore, the information contained herein may not be applicable to or suitable for your specific circumstances and may require consideration of other matters.