3 Summer Tax Tips for Nannies
How does being a summer nanny affect your tax responsibilities?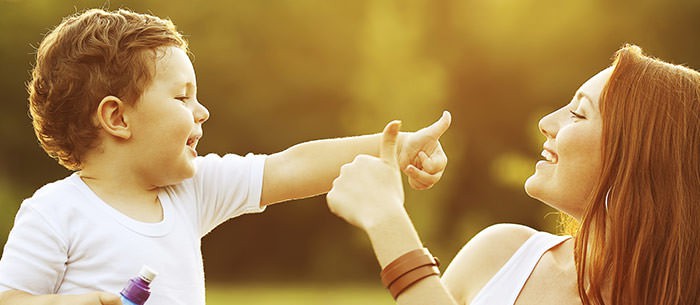 Did you land a job as a summer nanny? Congratulations!
But before the trips to the pool and summer craft activities start, there are a couple of things you need to consider.
Your Employer Needs to Set Up Payroll and Start Paying Taxes
"If you earn more than $1,900 in a year from any family you work for, the IRS requires certain taxes be withheld from your pay and also paid by the family," says Stephanie Breedlove, VP of Care.com® HomePaySM.

And if you're caring for kids full-time or even part-time during the summer, you'll probably hit that threshold. But what does that mean?

When the family you nanny for becomes a household employer, that means they're looking out for you by paying taxes (which include benefits like Social Security and Medicare for you) and also following the law. You'll need to give them some information, like your Social Security number, and fill out a Form W-4 to let them know how much in income taxes should be withheld from your pay.

Let your employer know of all the great and available tax credits they can tap into by hiring you for the summer! "The way the tax code is written, families who pay their summer nanny legally can save money by going through the nanny tax process," says Breedlove.

Share information on How to Get Started Creating a Nanny Payroll Account.

Keep Track of Your Hours
Because summertime can be much less structured than other times of the year, make sure you know when you're considered on duty and when you're not. Discuss this with your family, as it can get confusing. If you spend the day at the beach with the family, do they expect you to watch the kids the entire time or are you just along for a day to relax? If you're there to work, track your hours. With summertime activities like a day at the beach, a nighttime play and an afternoon party, your workweek can easily increase your hours so that you're entitled to overtime.

Make sure you include any details about your summer hours and responsibilities in your nanny contract.

Stay in Touch
Even after your summer job ends, you'll need to keep in touch with your employer to let them know if you move. At tax time, they will need to send you a Form W-2 at the end of January and will need the most up-to-date address. If you moved and they don't have the new address, you might not get your W-2 in a timely manner.
Julia Quinn-Szcesuil is an award-winning freelance writer and a mom to two girls. She lives in Massachusetts and has written for local and national publications.
Your Next Steps:
* The information contained in this article should not be used for any actual caregiver relationship without the advice and guidance of a professional tax advisor who is familiar with all the relevant facts. The information contained herein is general in nature and is not intended as legal, tax or investment advice. Furthermore, the information contained herein may not be applicable to or suitable for your specific circumstances and may require consideration of other matters.

For more tips and advice, check out these Nanny Tax Articles.