Break out the plastic skulls and spooky movies because it's finally time for Halloween. It's the magical season when pumpkin spice becomes its own food group, it's acceptable to communicate entirely in witch memes and your children run to you every 12 minutes with a different idea about what Halloween costume they want to choose.
Depending on where you live, you may need to take a few precautions to protect yourself from COVID-19, but there will still be plenty of opportunities to hoard chocolate, order way too many Halloween decorations and soothe kids' tantrums when the pumpkin carving goes awry. Here are 18 funny Halloween memes to get you in the haunted holiday spirit.
1. What happens after bedtime is no one else's business.
2. Add a little (pumpkin) spice to your life.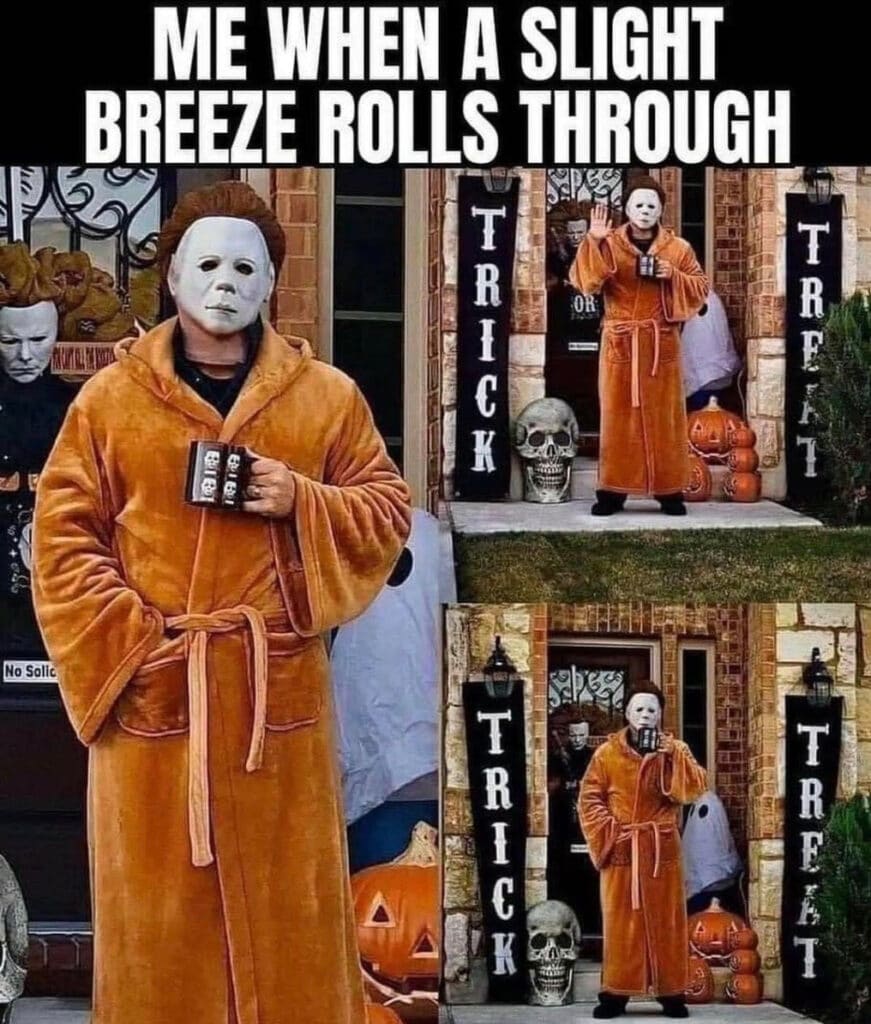 3. It's never too early to prepare kids for the real world.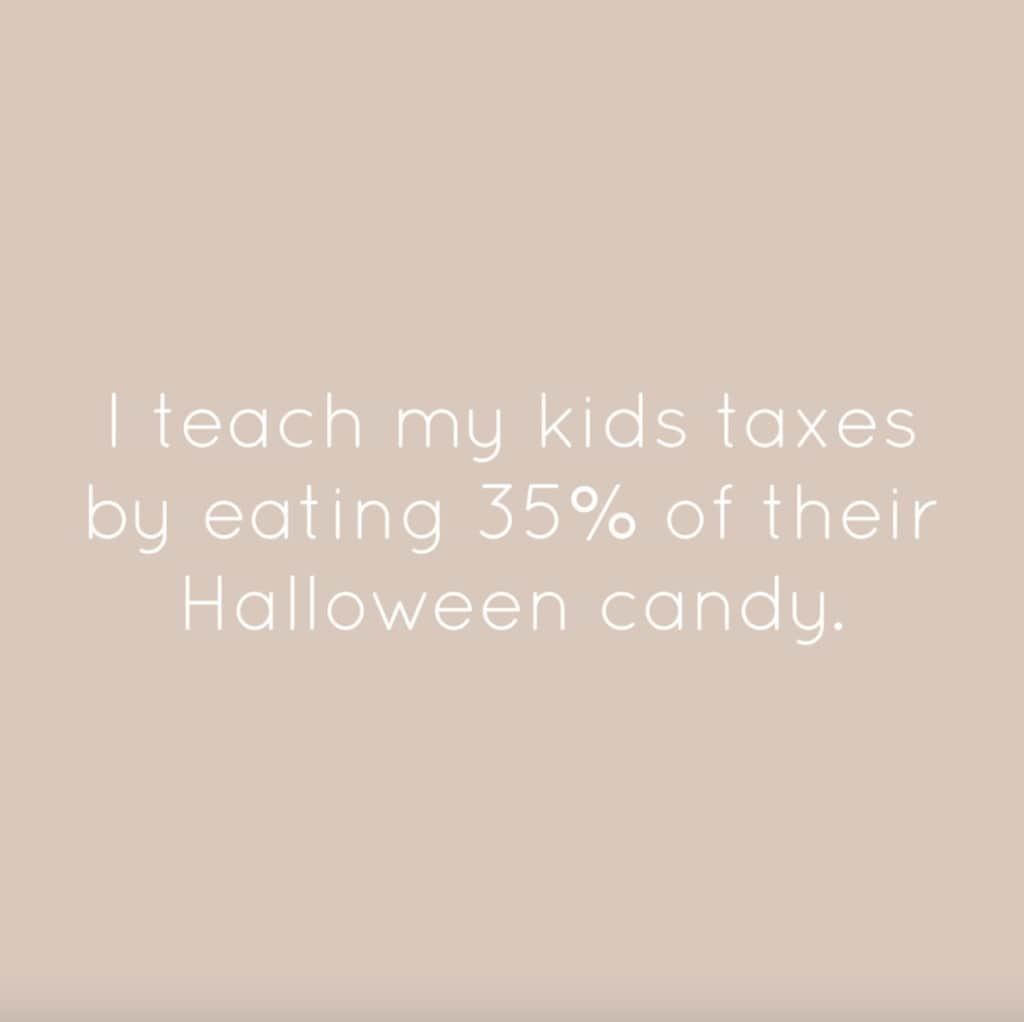 4. Wait, whose idea was this again?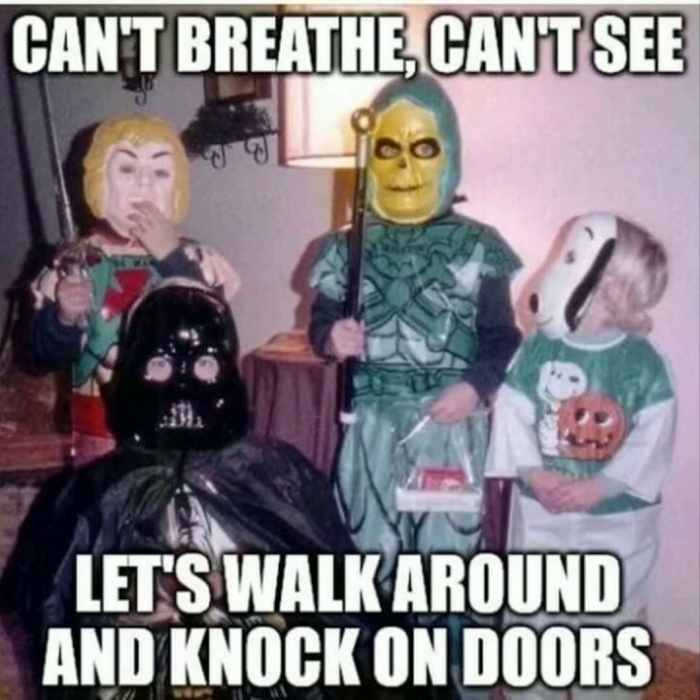 5. All we need now is a few caramel apples.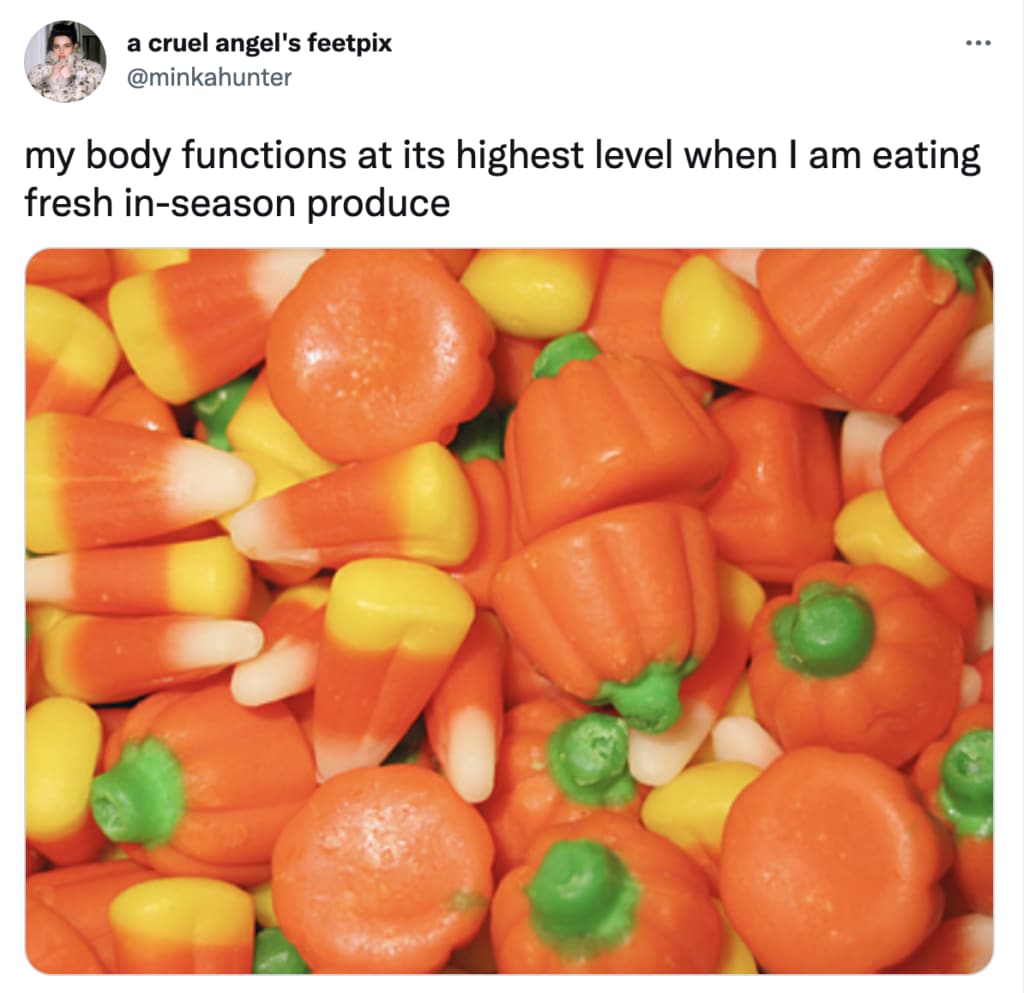 6. What do you mean candy corn isn't an acceptable form of payment?
7. Forget everything we said before … but only long enough to get dad a Snickers.
8. It turns out getting groceries delivered is just trick-or-treating for adults.
9. It's a Halloween costume and a dad joke all in one.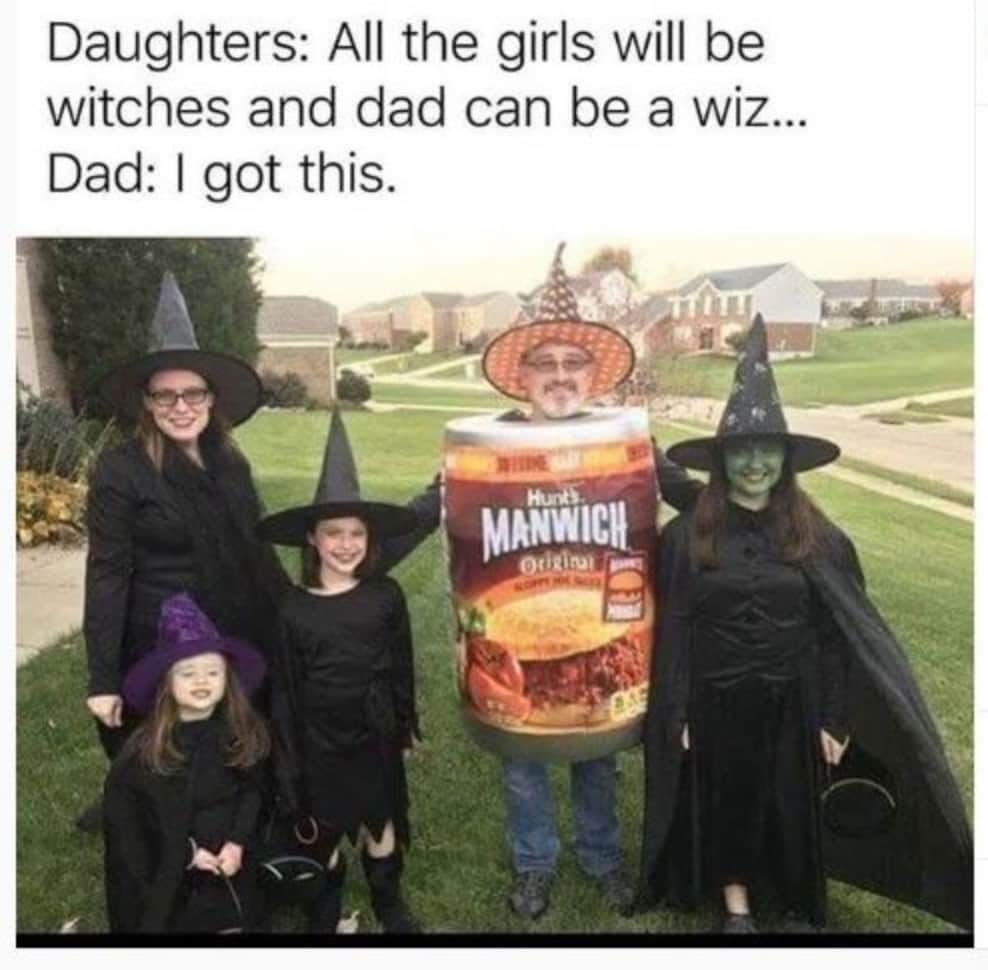 10. No wonder we all look like zombies.
11. Sometimes reality is scarier than nightmares.
12. At least you don't have to hide your true identity.
13. It's DIY, and we're recycling. Put that on your Pinterest board.
14. Unlikable Halloween candy? Never heard of it.
15. Children: Terrifying their parents for free since the beginning of time.
16. No, that's not a witch. That's just mom when you forget your manners.
17. There's nothing to see here.
18. Happy Halloween. Now keep moving.