Tips for Raising Great Kids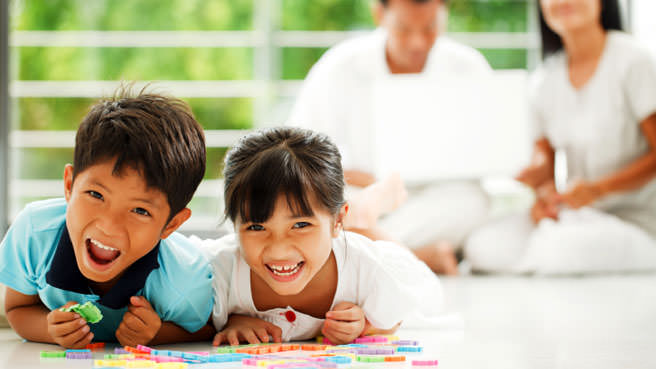 Tools for building kids' confidence, managing sibling conflicts, teaching manners and encouraging your kids to be their best.
| | | |
| --- | --- | --- |
| Not long ago, I hosted a Halloween-themed playdate for my daughter's kindergarten classmates - all seventeen of them.  Wanting to make it a fun afternoon, I spent the day before running around getting... | Your mom thinks you make great meatballs and have a knack for making friends. Oh yeah, she also thinks you're beautiful, the most beautiful person in the room at any time. She's been saying this... | Ever have a day when your son seems destined to grow up a boorish cad who chews with his mouth open and burps at the dinner table? Has your son bit the nanny, pushed a baby, barked out food orders, pitched... |
Thursday, Septembers 06, 2012
Care.com teams up with Moms to share advice on building confidence in kids as part of the You Count Campaign. Share a message for your kids today!
Visit Sheila's Blog
Get advice and tips for your family from our founder (and chief mom officer), Sheila Lirio Marcelo.