Food and Recipes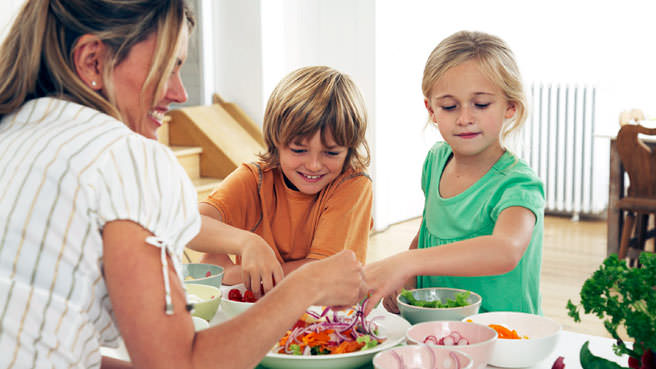 Ideas from Care.com for school lunch boxes, family dinners, kid-friendly recipes and banishing those picky eaters in your home.
| | | |
| --- | --- | --- |
| Mark Bittman, cookbook author and self-trained chef, wrote in the New York Times that healthier eating happens when people eat real food. And by real food, he means meals that do not come from a box or... | Having a child with food allergies is a scary, often overwhelming experience, especially when those allergies are life-threatening. It can also be very isolating. Just ask the parents of an Edgewater,... | It's an age-old battle: Moms want kids to eat more veggies.  Kids want to eat, well, anything else.  "Don't give up!  Keep offering veggies," says Jeanne Muchnick, mom to two girls and... |
Child Nutrition and Eating Habits
Meal Planning Tips
Breakfast Ideas
Lunch Ideas
Dinner Ideas
Dessert Ideas
Snack Ideas
Food for Birthdays, Holidays and Special Occasions
Everyday Meal and Snack Ideas
Allergy-Free Recipes and Tips
Visit Sheila's Blog
Get advice and tips for your family from our founder (and chief mom officer), Sheila Lirio Marcelo.