Special Needs Families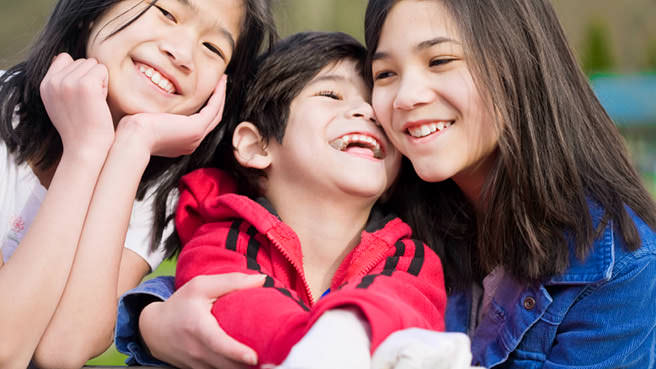 Advice for families with special needs, including tips on communicating and interacting effectively.
Studies from Penn State show that by age 11 children spend about a third of their time with their siblings, which is more than time spent with parents, friends, teachers or even alone. Siblings can have...

11 Comments
|
According to her mother, 8-year-old J. is "really sweet and loves attention." She goes to her friend's house, does horseback riding, and likes to play board games. She also has cerebral palsy...

1 Comment
|
A few years ago, my then 7-year-old daughter had big plans for my demise.  These were revealed in a seemingly innocent picture she drew one day.  When I asked her to tell me about her drawing, she explained,...
Visit Sheila's Blog
Get advice and tips for your family from our founder (and chief mom officer), Sheila Lirio Marcelo.