Find a job as a housekeeper.
Search job listings by hourly rate, ZIP code and more.
Apply for jobs that match your experience and schedule.
Location:
Thousand Oaks, CA
Seeking a housekeeper, ideally with child care experience in Westlake Village. Honest, hardworking and willing to take initiative when you see a job that needs to be done. Most likely 2 days a week, flexible, depending on responsibilities. Increased hours and childcare...
More>
Location:
Beverly Hills, CA
We are a very busy, professional family with 2 well-behaved school age boys and a small, but well-organized house. We're looking for an experienced Nanny or Manny to collect the boys from school, give them a snack, run them to after school activities and help...
More>
Location:
Los Angeles, CA
Now Hiring: Energetic Live-In Housekeeper for nice family in Brentwood. There is another housekeeper (she is live-out), so you must be comfortable working as part of a team with her. Schedule: Monday - Friday, 6 a.m. - 7 p.m. (or 5 p.m. if they go out for dinner) Duties...
More>
Posted Date:
Apr 15, 2014
Transportation: Doesn't matter

Browse Housekeeping Jobs by Top U.S. City
Browse Housekeeping Jobs by Top U.S. State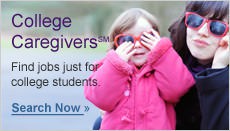 Sponsored Listings
Nanny Tax Service
Care.com HomePay
SM
handles your household payroll and taxes without work, worry or risk.