How to Hire a Sitter for New Year's Eve
Heading to a New Year's Eve party? Use these tips to book a babysitter for your kids.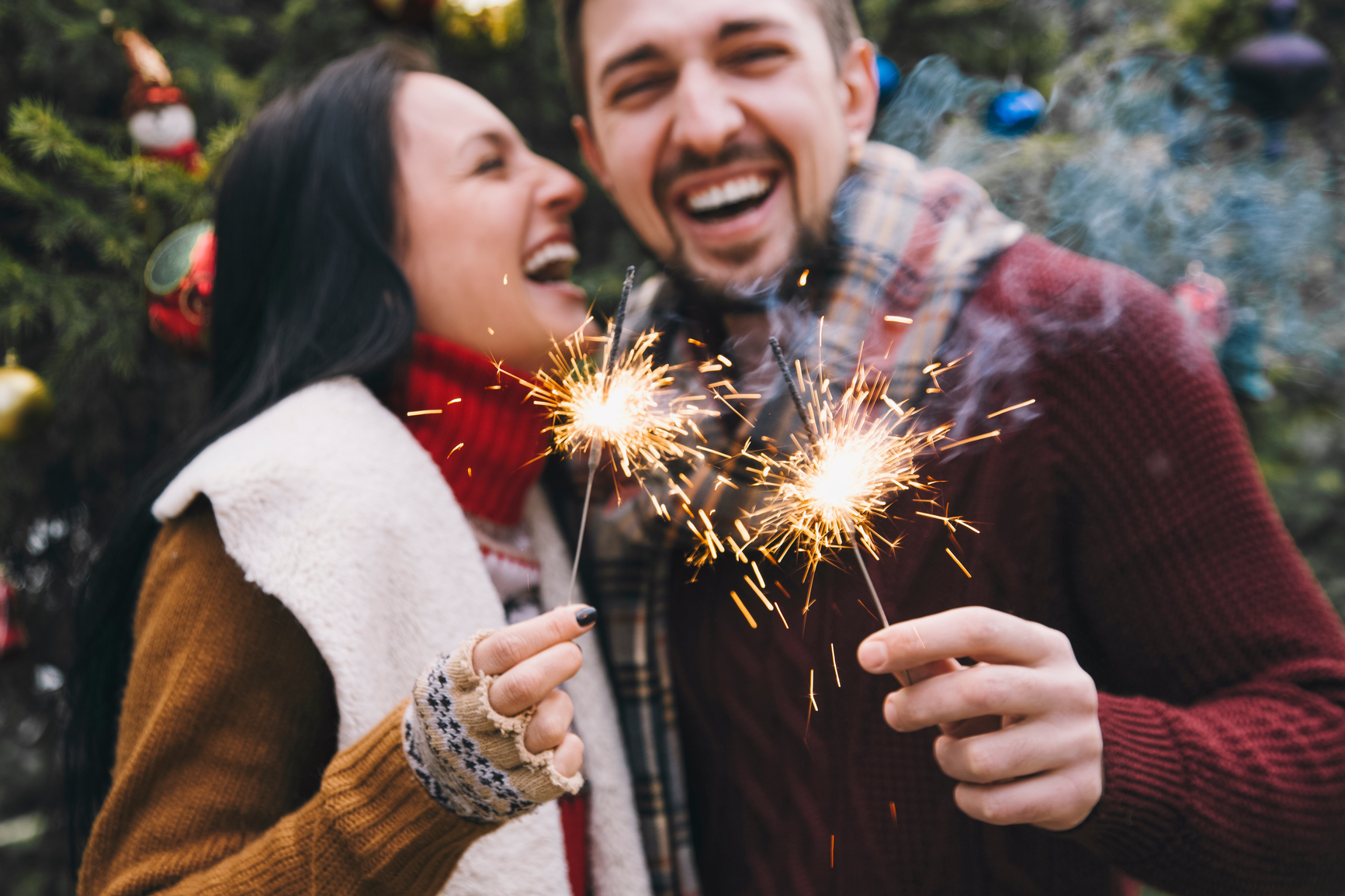 The year is almost over and you're ready to celebrate with your partner and friends. But ...what to do with the kids?

You've brought them to parties in the past, but then spent most of your time keeping an eye on them. You've stayed home with them for a quiet celebration -- which is fun -- but this year you want to do something a bit more exciting. And you deserve a night out. So pick up a noise maker and a champagne glass and get ready: This year, you're hiring a babysitter!

Finding a sitter for New Year's Eve isn't always a simple task. To help you out, we've put together a series of answers to common questions that parents have about hiring a sitter on New Year's Eve.
When Should I Book a New Year's Eve Babysitter?
The short answer: Now.

No matter what time of year you're reading this article, that answer always holds. Finding the right sitter for your children can be tough on a regular day, but New Year's Eve is the biggest party night of the year. If your regular sitter is old enough, she'll likely already have plans, too. To avoid that last-minute scramble to find care for your kids, we recommend that you start looking for sitters at least a few months ahead of time. (The earlier, the better.)

Trust us: You're not crazy if you start looking as early as September or October. Most people wait until mid- to late December; in fact, in 2016, 82 percent of all New Year's Eve babysitting jobs on Care.com were posted less than a week before the holiday, on average. This means that once you've decided to spend the night out, start looking for a reliable babysitter ASAP so that you can book someone as early as possible.


Where Should I Look for a Sitter?
If you have a regular nanny or babysitter, ask her if she'd be willing to give up her New Year's Eve. If she already has plans, your next option could be to post a babysitting job on Care.com. Specify that you're looking for a New Year's Eve sitter in the job title. Mention what time you want a sitter to arrive and what time you should be home (most people hire a NYE sitter from 7pm to 1am). Think about hiring someone to stay overnight and watch the kids until morning. And, just as you do before hiring any sitter, make sure that you check references and carefully interview candidates in person before you make an offer. Also, consider identifying a "runner-up" sitter candidate who you could have as a backup sitter in case your first choice ends up having a conflict.

Another option could be to ask a relative or friend for babysitting help. Spread the word through your and your partner's networks that you're looking for someone. Perhaps your sister, cousin, or book club buddy is staying home with their kids and can host a slumber party. Offer to reciprocate and take the entire crew next year as a thank you.


What Can I Expect From a Babysitter? What Should She Expect From Me?
If you need child care for the entire night, make sure to communicate this from the very beginning. If you're going out for dinner and dancing and don't expect to be back until the wee hours of the morning, be sure that your sitter is comfortable in the house; namely, that you provide her with a space to sleep, along with detailed instructions about how to handle any situation and an emergency contact list. Ordering a special dinner for the kids and sitter is a nice treat, too.


How Much Should I Pay My Sitter?
Use Care.com's babysitter rates calculator to get you started. New Year's Eve babysitters, as a general rule, get paid time and half (some even get paid double their normal rate). As such, you should expect to pay somewhere between $12.96 and $17.44 per hour.

Keep in mind, though, that the exact amount will depend on where you live, how many kids she'll be caring for, what you're asking her to do, and how long you'll be gone. If your sitter is staying the night, expect to pay one set fee instead of an hourly rate. Determine how much you can afford (take into account how expensive your night out will be, as well), and ask your sitter what she would accept for the night.


Should I Have a Backup?
It's always smart to have a backup, just in case your current babysitter suddenly gets the flu (or gets a last-minute invite to a once-in-a-lifetime party). By having a backup plan in place, you'll avoid all of the stress that comes with scrambling to find a quality care fill-in and will ensure that everyone has a fun night.

Don't be intimidated by this task, though! There are a number of different ways to find a backup sitter. For example, think back to your original babysitter search process. Was there a candidate who stood out as close second to the one you ended up hiring? If so, consider reaching out to them to see if they might be available to step in at the last minute. The benefit to this is that you will have already interviewed them and, ideally, checked their references.

If all else fails, you can also look to close family and friends to help watch your kids. Just make sure to do something nice for them in return, such as offering to take their kids the next time they want to go out!


Is It Too Late to Find a New Year's Eve Sitter?
If it's December 30th and you haven't been able to find a sitter, don't worry. Call your list of usual babysitters again or post a last-minute job on Care.com to see if anyone is available. People's plans do change and you may luck out. (Just make sure you screen a new sitter carefully.) If that doesn't work, you'll just have to get creative.

Some people celebrate New Year's Eve the night before. You can get together with friends, go out for dinner, and avoid the madness of the actual holiday. Plus, you'll have a greater chance of you being able to find a babysitter to watch your little ones!

Did your friends score a sitter? Ask them if they (and their sitter) would be willing to do a babysitter share. Bring all of the kids to one house, stock up on snacks and movies, and split the cost of the sitter's salary. (Since she'll be watching more kids, you'll need to increase her pay.)

Worse comes to worst, you can always make plans to have a fun night at home. Make it special by dressing up in fancy clothes, or by having everyone wear their new holiday PJs. Read more great ideas for making the night extra special and for Getting a New Year's Eve Sitter.

If you start looking for a babysitter today, you'll be in good shape by the time New Year's Eve comes along. The advanced planning will allow you to enjoy a much-deserved night out, knowing your children are happy and safe with your sitter.



Tiffany Smith has written for All You, Time for Kids and the Boston Globe. And as a former babysitter, she knows a lot about fun games to play with kids. Follow her on Twitter @tiffanyiswrite.
Check out child care jobs near you:
Get the right care—
right when you need it.
Get the right care—right when you need it.
Join free today
Sign up now! It only takes a few minutes.
What services do you offer?
Last, but not least...
Fill in the blanks to create your account.
Thanks—you're almost there.
Create your login below.