If there's one thing parents like — besides, you know, their kids — it's convenience. Household items delivered just as they're running out? Great. Diaper deliveries that make baby-in-tow Target trips avoidable? Fantastic. A little package filled with goodies and luxuries that predictably arrives on the doorstep each month? Transcendent! Hence, the popularity of subscription boxes.
Whether you're looking to gift your favorite mom or dad with something that will make life easier — or want to extend such a courtesy to yourself — consider one of these subscription boxes for parents. Because why should anyone leave their house if they don't have to?
Subscription boxes for moms and dads with young kids
1. The Boobie Box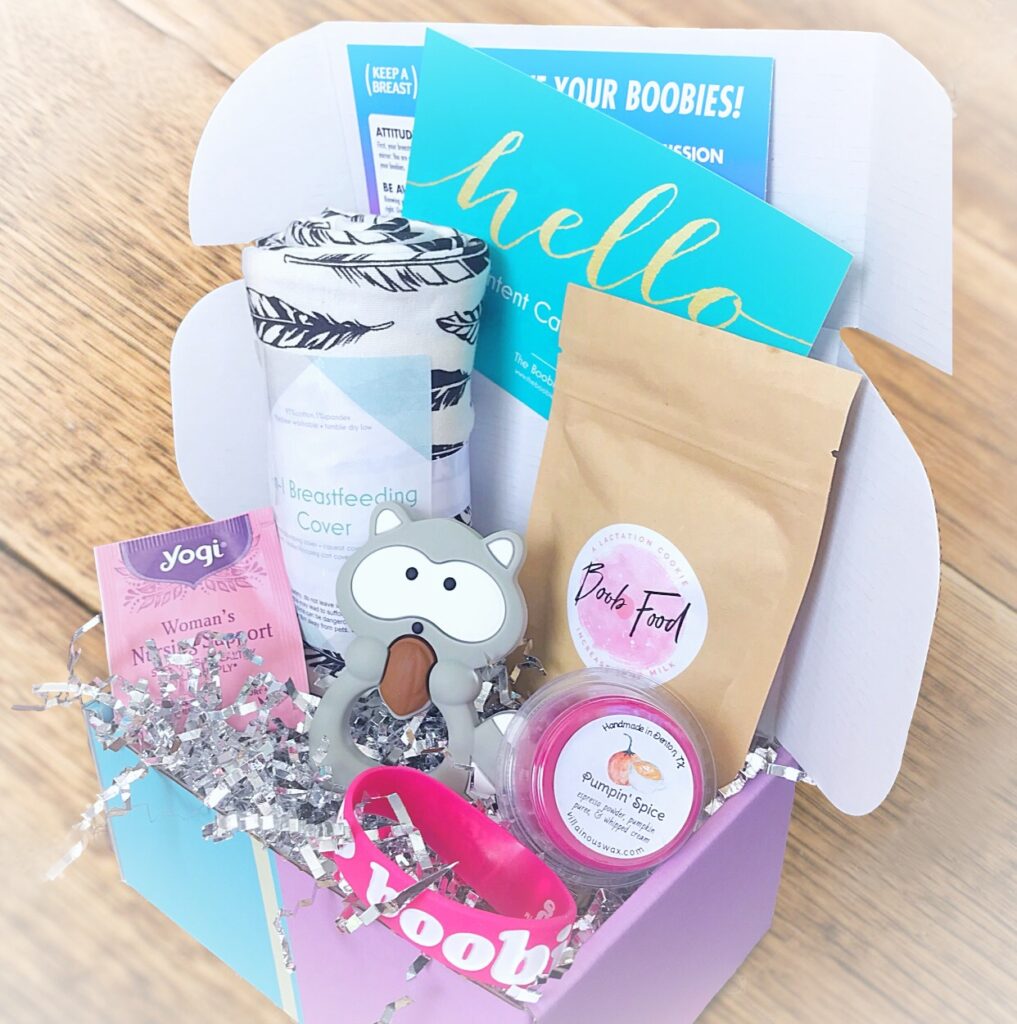 If you're nursing or know someone who is, you know it's pretty much a round-the-clock gig. So why not lighten the load for new moms? The Boobie Box delivers between 5-6 items each month intended to "assist you on your breastfeeding journey." From cookies and teas to nursing covers, The Boobie Box, which was created by a lactation consultant, delivers both necessities, as well as fun bonuses for breastfeeding moms.
Where to buy: The Boobie Box ($26/month)
2. The Rad Dad Box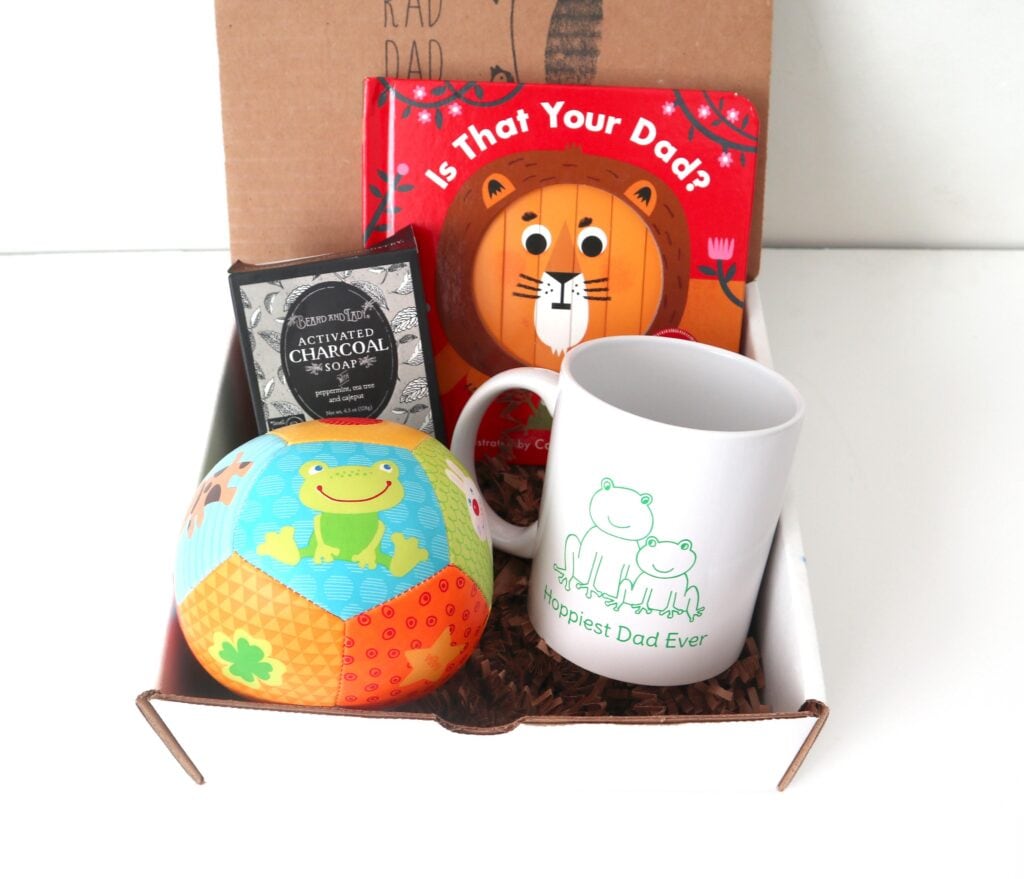 Looking for subscription boxes for dad? Check out the Rad Dad Box. Each month, new dads will receive a delivery of goodies for both himself and baby to help him feel "less ignored and more appreciated." From books to cute mugs, Rad Dad boxes aim to help foster bonding in those early months.
Where to buy: The Rad Dad Box (starting at $28/month)
3. Sunbasket Meal Delivery
While there are approximately 2 million meal subscription services, Sunbasket consistently gets great reviews. Not only are there tons of subscription options to choose from, the meals are developed by Justine Kelly, a chef known for her work at James Beard-award winning restaurant, Slanted Door. Delicious meal kits or fresh and ready meals without the guesswork? Pretty much every new parent's love language.
Where to buy: Sunbasket Meal Delivery Service (starting at $10 to $12 per serving, plus a $7 shipping fee per box)
4. Winc Wine Club
It isn't always easy for parents of young kids to get out — so why not bring the party to them? After filling out the Palate Profile, Winc will handpick wines and deliver them monthly. The perfect companion for movie nights and chill (or not so chill) dinners.
Where to buy: Winc Wine Club ($30/month for four bottles of wine)
5. Date Night in a Box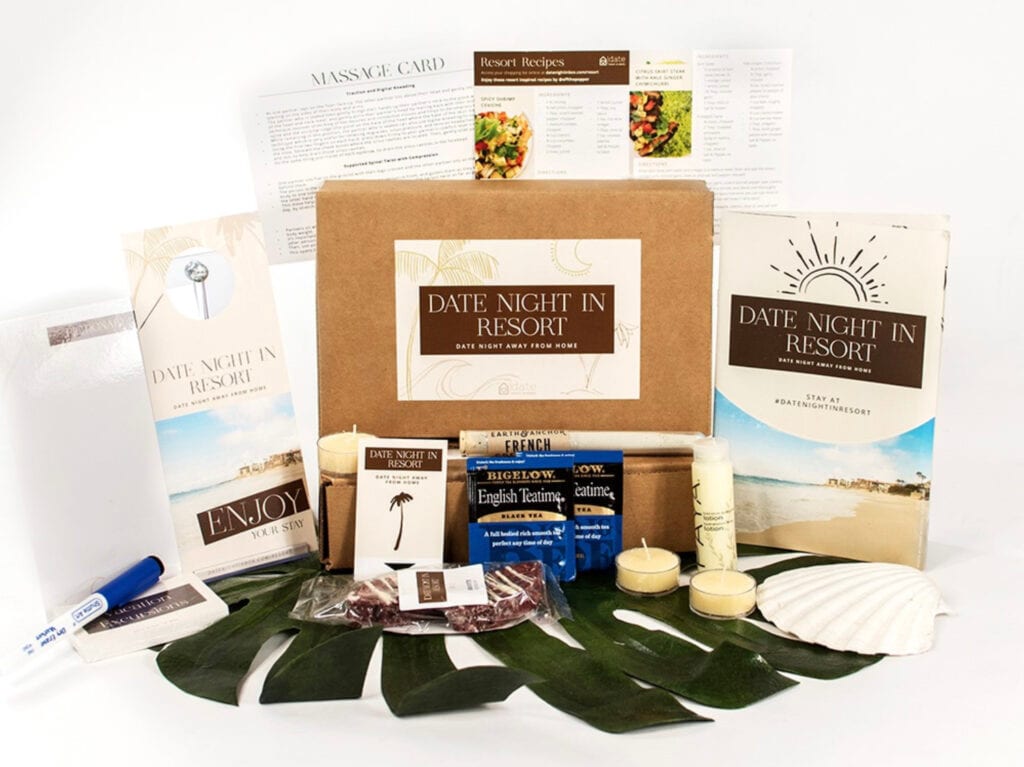 Know any parents who have fallen into a pattern falling asleep on the couch every night (AKA, know any parents?)? Gift them with Date Night in a Box, which delivers fun activities, recipes and mood-setters for the ultimate night in.
Where to buy: Date Night in a Box (starting at $42/month)
Subscription boxes for adventurous parents
6. Try the World Foods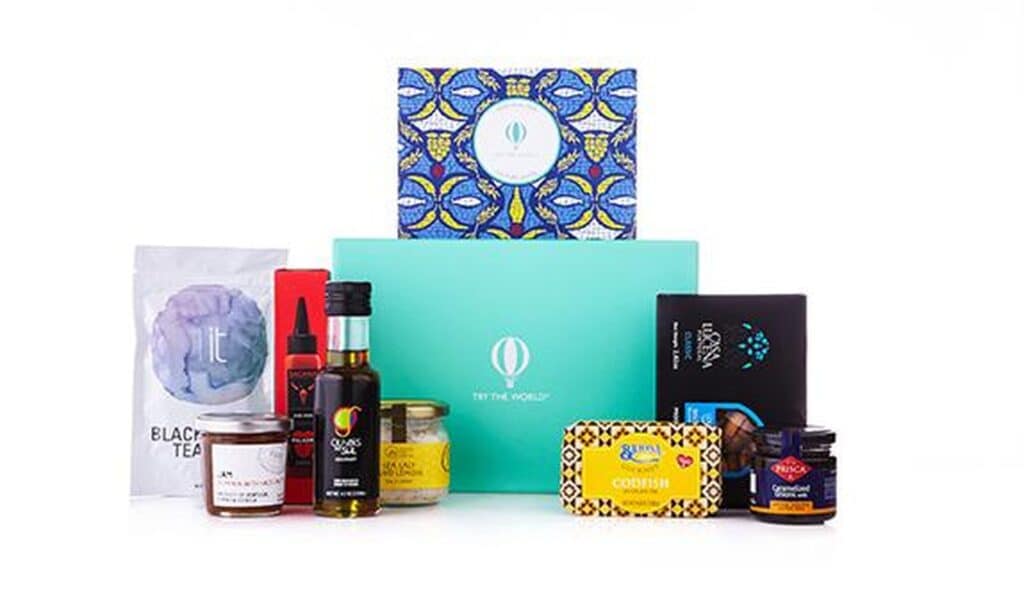 Try the World is another food subscription service, but instead of delivering standard fare for weeknight family dinners, it delivers snackables, drinks and ingredients to cook with from countries around the world.
Where to buy: Try the World Food Subscription Box ($50/month)
7. Think Outside Box
Technically, Think Outside boxes are geared towards children (young and old), but the whole family will enjoy them. Created to inspire kids to get off their screens, Think Outside delivers quality outdoor gear and educational resources for the whole family to enjoy out in nature.
Where to buy: Think Outside Box ($34/month)
Subscription boxes for parents who prefer the finer things
8. Breo Box Tech Subscription
Got any gadget-lovers in your life? Or folks who like to have the latest and greatest? Breo Box is a tech-inspired subscription box that delivers "the coolest products you never knew you needed" quarterly. Past products include coffee grinders, travel vacuums and a waterproof camera. Perfect for parents.
Where to buy: Breo Box Tech Subscription ($145 per box)
9. Bouqs Flower Subscription
For the moms and dads who, despite the Legos all over the floor, still want their home to look stylish and fresh, consider Bouqs, the monthly flower subscription service. A gorgeous, seasonal bouquet every four weeks? Yes, please.
Where to buy: Bouqs Flower Subscription (starting at $40/month)
10. Cococlectic Chocolate Subscription
For parents who are tired of eating their kids' ice pops and leftover Halloween candy, gift them with Cococlectic, a "craft bean-to-bar club." Each month, small batch chocolates, made by only using three main ingredients, are delivered to the doorstep. Sweet!
Where to buy: Cococlectic Chocolate Subscription Box (starting at $43/month)
11. Sock Fancy Subscription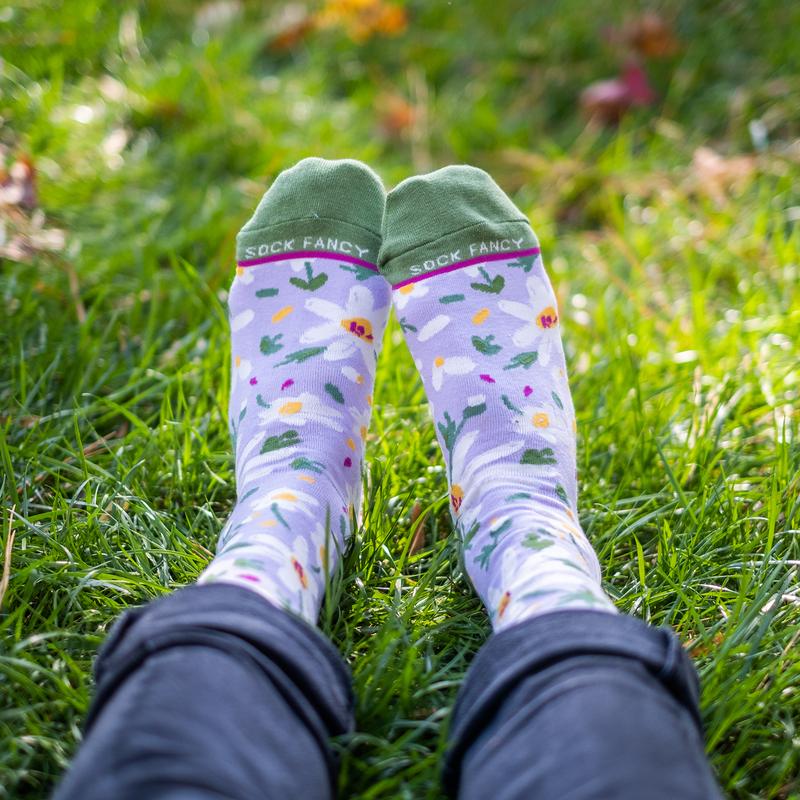 Who doesn't love a pair of cool socks? Perfect for parents who always put themselves last on the list, Sock Fancy delivers 2 or 3 pair each month, starting with a 3-month subscription. Because why the heck not?
Where to buy: Sock Fancy Subscription (starting at $9.50/pair for 3 months)
Subscription boxes for natural-minded parents
12. The Dashing Squad Mommy & Me Box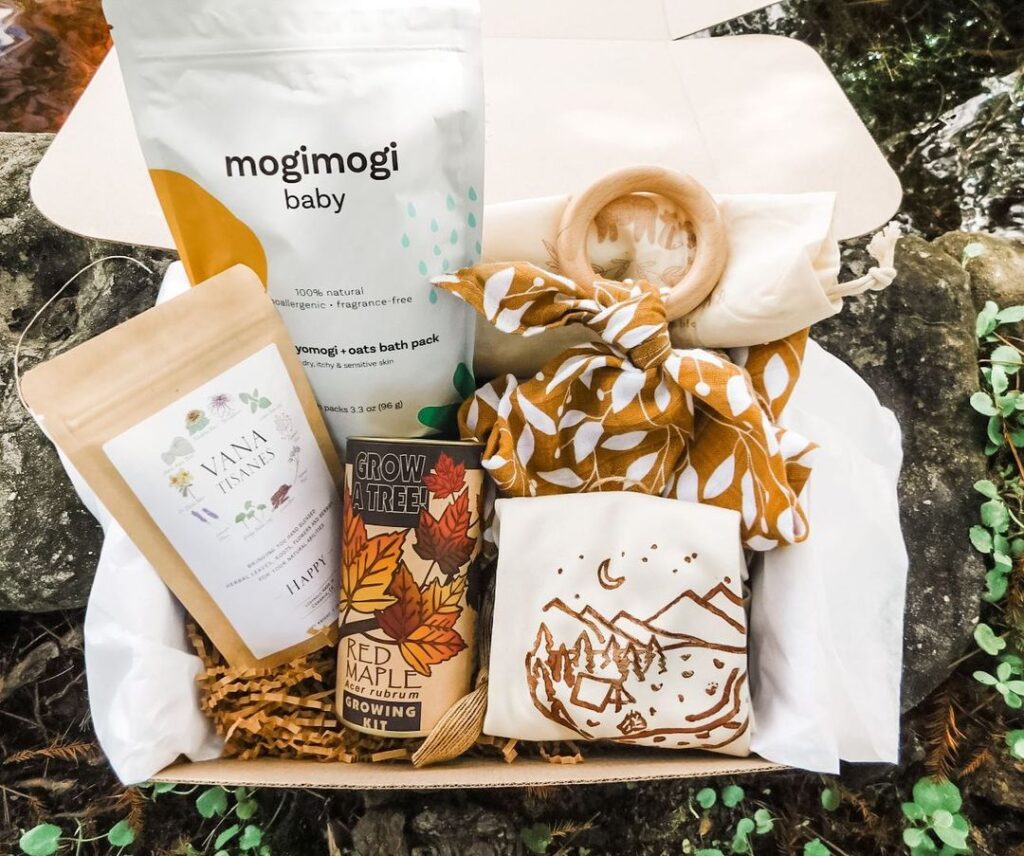 All natural and eco-friendly, The Dashing Squad delivers boxes for moms and little ones up to age 5 each month. Featuring items like hand-stamped onesies and soy candles, it's a subscription service perfect for natural-minded mamas and papas.
Where to buy: Mommy & Me Subscription Box (starting at $52/month, The Dashing Squad) 
13. The Sill Plant Subscription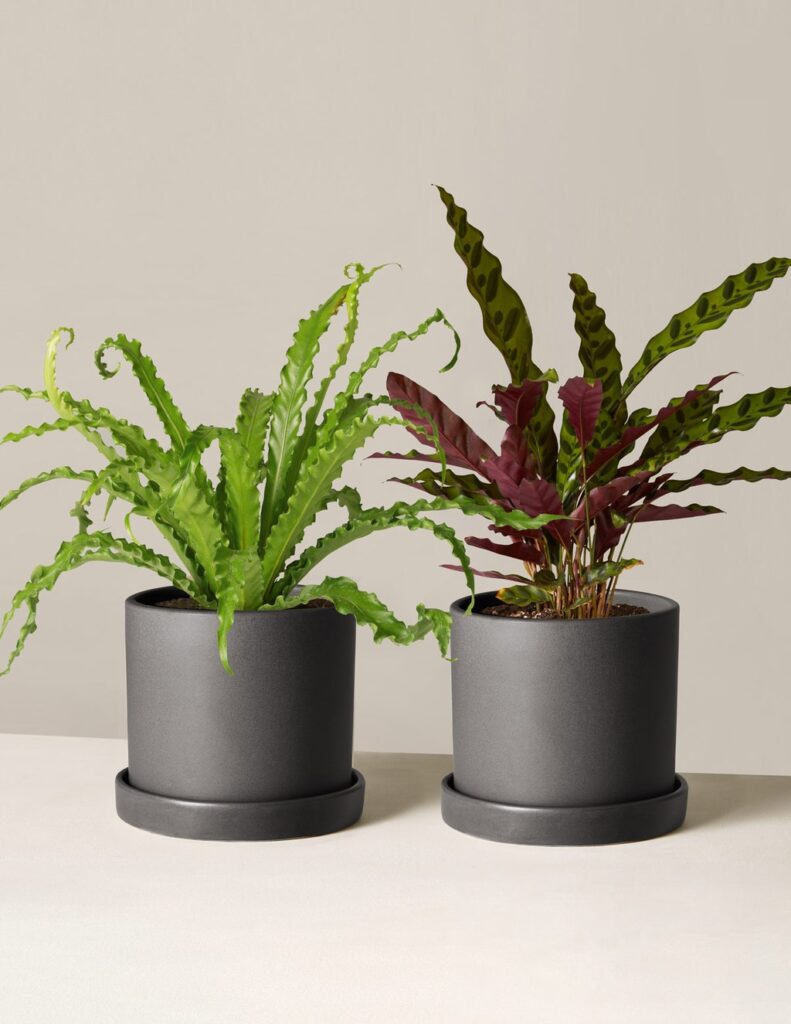 Bring the outdoors — and all its good oxygen — indoors with The Sill, a houseplant subscription service. Delivering an "easy-care plant and chic ceramic planter" each month, parents with a penchant for nature are sure to be delighted.
Where to buy: The Sill Plant Subscription Box ($50/month)
14. MightyFix Green Products
MightyFix curates commonly used products and delivers the clean and natural version. From body care to food storage, each month subscribers will discover a new-to-them, non-toxic product.
Where to buy: MightyFix Green Product Subscription (starting at $11/month)