In the midst of hectic schedules and a to-do list a mile long, it can be easy to forget to take a step back and appreciate the people who help raise your kids. For many of you, that includes your nanny. Although psst, National Provider Appreciation Day is May 7, 2021, and Nanny Recognition Week is Sep 22-28, 2021, there's no reason to wait for a holiday, special occasion or birthday to say thank you to your nanny through words or actions.
Here are 52 nanny gift ideas and thoughtful gestures — one for every week in the year, if you'd like — to show your appreciation to the person who plays such an important role in your child's life.
1. Give an unexpected bonus
It doesn't have to be a lot, but one of the best nanny gifts is always a little extra cash in their pocket. For expert advice and recommendations, check out our bonus guide or tipping guide.
2. Make a list of all the reasons you appreciate them
Think of as many reasons as you can that you and the kids appreciate your nanny. Type out a list, print it out on nice paper and present it to them.
3. Give them an extra paid day or night off
Your dedicated caregiver can catch up on errands or their favorite shows.
4. Create a thank-you message
Use templates on apps like Canva to design a personalized thank-you card, and then send it to your nanny and/or post it on social media.
5. Hide secret thank-you notes around the house
Have the children make up several thank-you notes (either handwritten or printed through sites like Blue Mountain or Canva), and then place the notes strategically throughout the house in places where your nanny is likely to discover them.
6. Let them sleep in
Let your live-in nanny sleep in or a live-out nanny come in late on a day when you can go into work late.
7. Make (or buy) a homemade gift that will touch your nanny's heart
Use Pinterest for DIY inspiration, or pick up a gift on Etsy if you're not a do-it-yourselfer.
8. Buy a simple bouquet of flowers
Surprise them at the end of a long work day with a bouquet of their favorite flowers. Or have one delivered to their home on their day off.
Where to buy: The Verona Bouquet ($68, UrbanStems)
9. Have their favorite snacks on hand
Pick up their favorite snacks the next time you head to the store so they can indulge whenever they need a pick-me-up.
10. Ask your kiddos to come up with a song
Have them sing about what they like about their nanny and perform it for them.
11. Write a poem to or about them
Ask the children to write a poem, thanking your hardworking caregiver for everything they do.
12. Create a memory book
Gather photographs from time your nanny has spent with the children and create a photo book, using sites such as Snapfish, Shutterfly or Mixbook.
Where to buy: Photo Books (starting at $13, Snapfish)
13. Encourage your nanny to pursue their education
Pay for nanny classes and certifications, starting with one of these nanny training courses and certifications.
14. Invite your nanny to family dinner
Whether it's a night out at a local favorite or a night in with the whole family at home, your nanny is sure to enjoy being included in a fabulous meal.
15. Do their least-favorite chore
Identify the daily chore you know they hate the most, and tell them to not worry about it for a few days.
16. Flip the nanny duties around
"I have given my nanny an entire day off, where she can drop her daughter off with me and do whatever her heart desires," says Johnson.
17. Create a family video that expresses appreciation
Do a skit, sing a song or share a thank you, then email it to them and post it on your social networking page as a token of thanks.
18. Just talk
Tell your nanny that you value your relationship and talk about all the ways they make a difference in your family's life.
19. Find a heartfelt greeting card
Mom and the Glamorous Housewife Bethany Herwegh says she gives her child's longtime nanny a card every Mother's Day to say thanks for helping raise her children.
20. Bake (or buy) a special dessert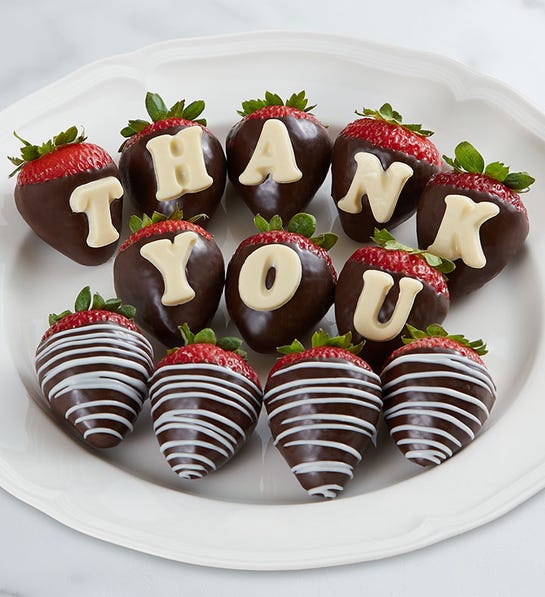 Make something special during their birthday week — or any week of the year — or pick something wonderful up at the bakery.
Where to buy: Thank You Chocolate Covered Strawberries ($50 for one dozen, Shari's Berries)
21. Show that you value their professionalism
Sponsor their membership to the International Nanny Association for $55.
22. Share your skills
Teach your nanny a new skill you possess that they've expressed interest in, like knitting or speaking French.
23. Give a gift that grows
Have the kids help pick out a special plant for their nanny. Remember to pick one that's perfect for their home — an air plant if they live in a small apartment or some veggies to plant if they love to garden in their backyard.
Where to buy: Fiddle Leaf Fig ($40, The Sill)
24. Have their house cleaned
Give your regular housekeeper extra money to clean your nanny's home.
25. Make them a motivating workout playlist
Thank a nanny who walks, runs or hits the gym regularly by making them a special playlist.
26. Pay it forward
"Nannies want to feel appreciated," says Angela Riggs, the early childhood education associate dean at Sullivan University. "How great would it be for the nanny to have a surprise morning being pampered by her charges and family just for a couple of hours?"
27. Get them nanny wears
Your supercalifragilistic caregiver will love wearing their nanny pride in this tee — or any of the other fun wears from Nanny Tees.
Where to buy: Supercalifragilistic Tee ($25, Nanny Tees)
28. Give them the gift of music
Purchase tickets for a concert performed by their favorite music group.
29. Produce a video with heartfelt music
Make them a video where the children and different members of the family individually thank them, adding their favorite music as the backdrop.
30. Personalize a photo frame or collage
Take a picture of them with the children and put it in a personalized frame to commemorate the moment, or put a bunch of photos on a dream board for them.
Where to buy: Personalized Best Nanny Ever Frame ($30, WordsWorthInk/Etsy)
31. Have the kids make some super artwork
Ask the kids to draw a picture of their nanny as a superhero with special super powers that only they have.
32. Get them a nice, new purse or bag
Pick your nanny up a new purse or bag to help them haul around all those things they need to care for your kids.
33. Make them a recipe book
If your nanny loves to cook or bake, put together your favorite family recipes to show that they're a true member of your family.
34. Learn what their favorite candy is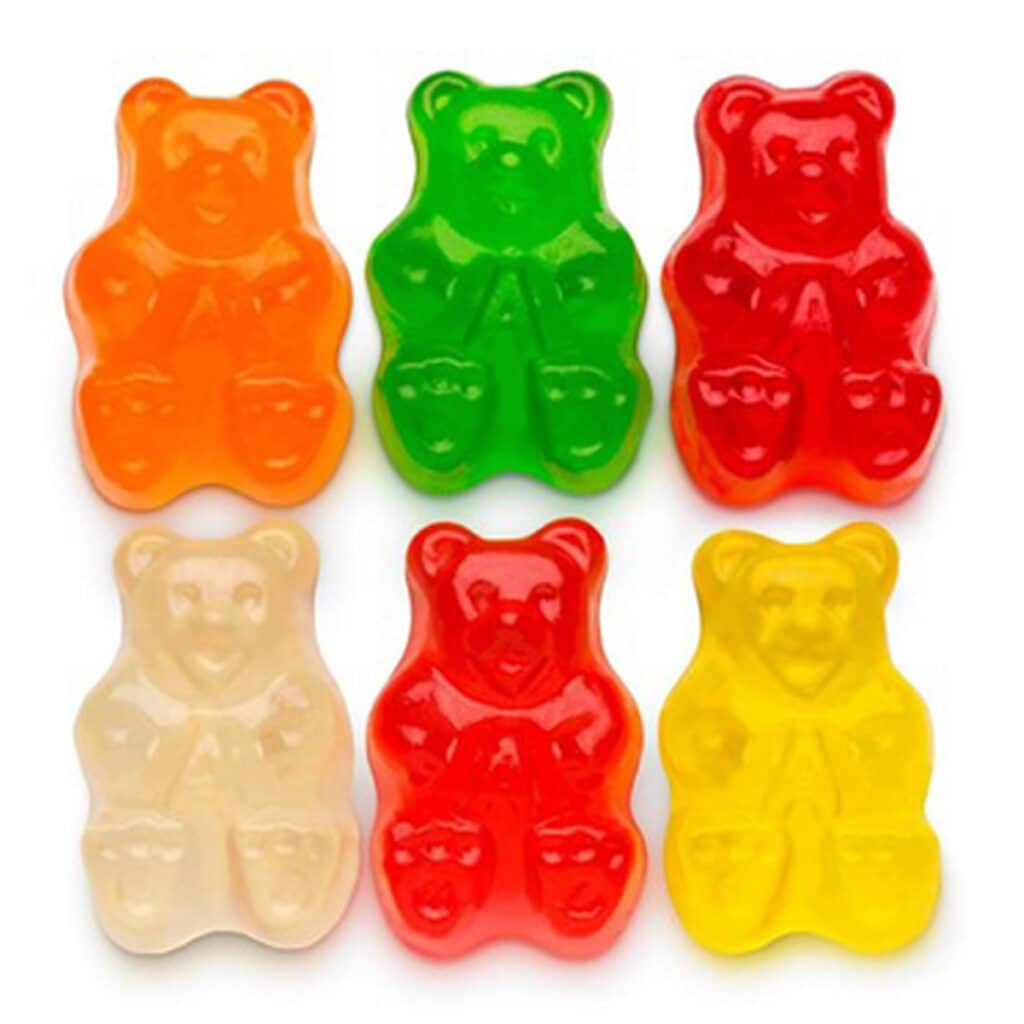 Leave their favorite sweet and a nice thank-you note somewhere they'll find it during the day.
Where to buy: 12 Flavored Fruit Bears Bulk Bag ($7, Dylan's Candy Bar)
35. Design a scavenger hunt throughout the house
Put small tokens of appreciation, such as fancy chocolates or handmade notes, throughout the house, and have the children write up clues as to where to find them.
36. Indulge a sports fan by purchasing tickets
Get tickets for them and a guest to cheer on their team of choice — or give them free rein of your media room on sports day.
37. Treat them to an evening of entertainment
Stage a short "talent show," and have each family member perform. Let them vote on the best talent.
38. Plan a nannies-only night out
Talk to other friends who have nannies and coordinate a nannies-only date to help your caregiver make friends in the area.
39. Get a yummy, edible bouquet
Edible Arrangements are always great substitutes if they're not into flowers — or make your own chocolate-covered fruit and present it to them.
40. Throw a party in their honor
Celebrate their birthday or the anniversary of when they started working with your family. Invite their friends and family, or just have it be an intimate dinner with your family.
41. Give them a coupon book to use throughout the year
Gives your nanny a coupon book that might include things like a glass of wine as soon as she's off duty, bath time without a fight or a host of other special treats.
42. Bring home a treat for them
Stop on your way home from work and get them something so they can relax at the end of the rough day. A nice bottle of wine or sparkling cider with chocolates can do the trick.
43. Help them with an overwhelming task
Team up on projects like boxing up outgrown or seasonal kids clothing or addressing holiday cards, for example.
44. Make your nanny a quilt
Have your kids design special patches representing great times they have shared with them.
45. Get them a gift card to something they love
Get something specific, based on their likes or interests, to show you really pay attention.
46. Make them some jewelry
Help the kids make a pretty beaded necklace for your nanny, which shows off their favorite colors and materials.
47. Send them off to the spa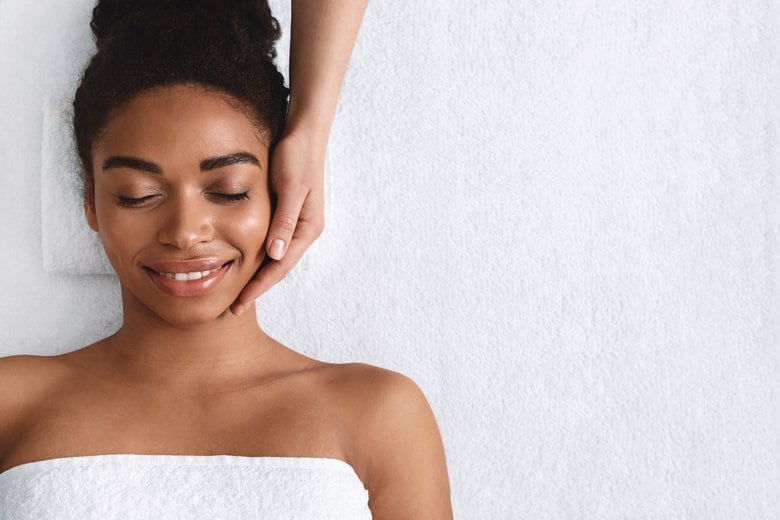 Give your nanny a gift certificate, and let them know that since they spend so much time taking care of others, this is their day to care for themselves.
48. And if you can't afford a full spa day…
Get them all the essentials they need for a great spa day at home!
Where to buy: At-Home Luxuries Bath and Body Gift Set ($15, Target)
49. Surprise your nanny with breakfast
Have the kids surprise your live-in nanny with breakfast in bed, or have breakfast waiting for a live-out nanny when they arrive. Don't forget their favorite coffee drink if they have one, too.
50. Give them cozy gifts in the winter
Give your nanny a pair of warm, fuzzy slippers during the winter months, putting in a nice bottle of lotion to combat the dry weather.
51. Spell out your appreciation
Have the children come up with something they love about their nanny for each letter in the alphabet.
52. Say thank you
A simple thank you sometimes speaks volumes and lets your nanny know just how much they're appreciated.