Not too long ago, it was unheard of to bring your dog along with you to do a little shopping. These days, many national retailers allow your pooch to accompany you while you shop! The list of dog-friendly stores is growing daily, and some of the retailers on the list may surprise you. Being able to bring your dog with you into the store is not only convenient for you but for your pup as well.
You can avoid leaving your dog at home alone — no more coming home to your house being torn up or messes to clean! And, of course, owners also can avoid leaving their dog in the car. Everyone knows how dangerous this can be, especially on hot and cold days. When you're allowed to have your dog come into the store with you, you don't have to leave your dog alone anywhere.
While some stores on the list won't shock you, such as Petco and PetSmart, others are pretty surprising. Use a little discretion, of course, when you bring your dog with you to some of the stores. Even though establishments like Pottery Barn and Crate and Barrel allow you to bring your dog, you may want to keep him home due to the breakable factor in the stores. Dogs with friendly wagging tails might not do well with all those plates and glasses! Sometimes, bringing your dog becomes more of a headache than a convenience.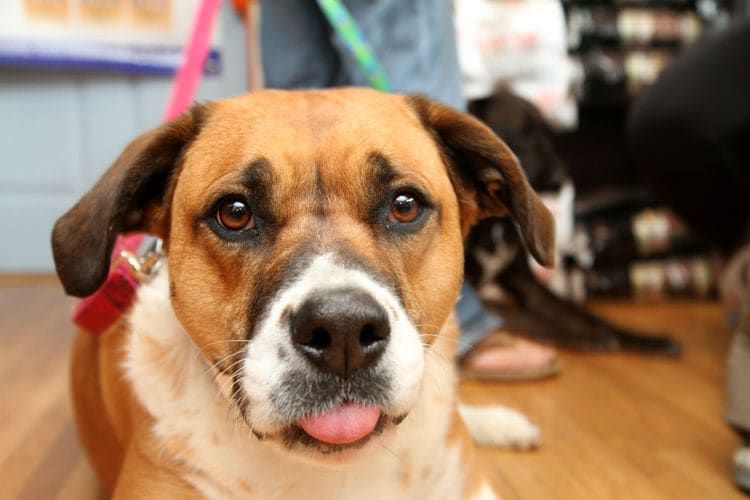 Are you ready to go shopping with your pooch? Check out this list of 34 dog-friendly stores before you head out the door to shop with your pup!

Keep in mind, many stores leave it up to the individual manager's discretion whether their store will allow dogs. It's a good idea to call ahead and find out what that specific store's policy is before you drag your dog shopping! While some stores are dog-friendly, they may also require that your dog be on a leash. Others will only allow well-mannered pets in their store.
Another thing to keep in mind is that while the store may be dog-friendly, the shopping mall it's located in might not be. If the store you plan to visit, like Nordstrom or Macy's, is in a mall, you'll want to call the actual shopping mall ahead of time and find out what its policy is on pets.
Some local stores also allow dogs to accompany their owners while shopping. You can check to see if your local stores, restaurants and attractions are dog-friendly at BringFido.
Interested in more dog-friendly options? Take a look at 5 Awesome Dog-Friendly Hotels.
Stephanie Glover is the author and photographer behind A Grande Life. When she doesn't have her camera in her hands, you'll find her with a cup of coffee.