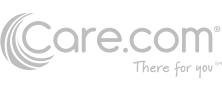 At Care.com, we realize that cost of care is a big consideration for families. That's why we are offering an estimate which is based on an average of known rates charged by similar businesses in the area. For actual rates, contact the business directly.
Details and information displayed here were provided by this business and may not reflect its current status. We strongly encourage you to perform your own research when selecting a care provider.
State licensed childcare #376623370. My home is a safe place where children ages 1 year-5 years are valued as individuals and where their need for attention, approval and affection is supported. Our day includes playtime, daily outings to the park, arts and crafts, story-time, and field trips. I am also a Nationally Accredited Family Child Care provider with 20 years of experience of home daycare in Tierrasanta/Murphy Canyon area. I accept all families, civilian or military!
Awards & Accreditations
I am a member of the National Association Family Childcare, and I am twice accredited with the NAFCC. I have also been with the military Child Development Homes program for 18 years.
LICENSING INFORMATION
State license status: Licensed
(Care.com verified on 12/4/2022)
This business has satisfied California's requirements to be licensed.
For the most up-to-date status and inspection reports, please view this provider's profile on California's licensing website.
Licensing requirements typically include:
Complying with safety and health inspections
Achieving the required levels of educational training
Maintaining a minimum caregiver-to-child ratio
Other state-defined requirements
Hours
| | |
| --- | --- |
| Monday : | 7:00AM - 4:30PM |
| Tuesday : | 7:00AM - 4:30PM |
| Wednesday : | 7:00AM - 4:30PM |
| Thursday : | 7:00AM - 4:30PM |
| Friday : | 7:00AM - 4:30PM |
| Saturday : | Closed |
| Sunday : | Closed |
Cost & Availability
| Class Type | Rate | Rate Type | Availability * |
| --- | --- | --- | --- |
| Infant | $ 350 | per week | 0 |
| Toddler | $ 325 | per week | 1 |
| Preschool | $ 280 | per hour | 1 |
| part time | $ 70 | per day | 1 |
*availability last updated on 04/26/2022
Full Time (5 days/wk)
Part Time (1-4 days/wk)
Full-Day 11/05/2022
My daughter learned so much at Ms. Ann's Day Care. The children had so much fun together! We had to leave because our schedule changed, but I would recommend Ms. Ann. 10/06/2022
I have been a part of the Ms. Ann Day Care family since September 2020 when my middle child started with her. He has since started elementary school while my youngest is still with Ms. Ann full time.

Previously, my children attended daycare centers so transitioning to an in-home was a different (and welcome!) experience.

Here's what I've come to truly appreciate about my children being in the environment that Ms. Ann offers:

- Loving, warm, and respectful care. I can't express enough how immense this is. Mrs. Ann loves the children in her care and they love her. She is kind and patient, fun and welcoming, soft but firm, and my boys have thrived during their time with her. She celebrates holidays and birthdays fantastically, ensuring every child is celebrated.

- Building a relationship. Ms. Ann has become more than a caregiver. She is practically my kids' San Diego - grandmother! She comes to their baseball games, stops by for neighborhood get-togethers, and expresses interest in her daycare families lives. I have found it to be warm and caring - a deviation from the business-oriented approach of the centers my children previously attended.

- Clean and organized. You should see her beautiful home. It's immaculate. She disinfects often, keeps toys and belongings organized, and ensures the environment is peaceful. I want to hang out at Ms. Ann's house all day!

- Ample space. Ms. Ann's home is large enough to allow multiple play spaces and her backyard is huge! The children have so much real estate to work with - grass, outdoor play area with great toys, and shade. She uses the space to host little parties for her daycare kids, set up water play, run obstacle courses, have races. The kids love her backyard!

- Creative play and crafts. My youngest is always coming home with wonderful artwork - finger painting, hand prints, crafts, mothers and fathers day gifts, handmade holiday decorations. It's the best. His keepsake box is bursting with all the creations he brings home.

- Exploration. Traveling is part of Ms. Ann's program and routine. I knew that when I toured and before I signed the contract. She's taken my boys to the strawberry fields, pumpkin patch, Mission Bay, the Zoo, SeaWorld, military museums, and more parks than I can count. It's amazing that my boys have been able to explore San Diego while I'm at the office. I'm grateful for all the experiences they've had.

- Safety. Ms. Ann has a large vehicle with car seats for field trips, pairs up with other providers regularly so there are more eyes on children, and teaches the children to listen to and respect her instructions. The woman has a way with kids, that's for sure! My boys have never been injured in her care and I never have felt uncomfortable with the excursions she takes them on.

- Family. I love that Ms. Ann's family is involved with the kids on occasion. Her husband, Tom, is so kind. My youngest adores him and is thrilled when his workdays end early and he gets home before the end of the day.

- Daily updates. Ms. Ann has a closed/ private Facebook group for parents and grandparents. She posts photos daily while the kids are napping. It's always a highlight of my day to scroll through the pictures to see what fun activities they did that morning. My family photo albums are filled with pictures Ms. Ann has taken over the last 2.5 years. Ms. Ann is also communicative throughout the day, letting me know if my son needs additional pull ups, if he ate - or didn't - or if she thinks something is off. She has decades of experience working with children, so I appreciate her insight.

- Personalized development. My youngest son has special needs and a complex medical background. Ms. Ann is incredibly patient with him and works with him daily on his speech and overcoming his aversion to eating solid food. Under her care, my son started to eat! I'll never forget the first day he ate a pea. A lone pea! Now, she has him eating sandwiches, pasta, fruit, veggies, and more. I couldn't be more grateful. He's also now identifying and saying colors, counting to 10, and has so many words even is SLPs and specialists are impressed. She's also flexible when I need to drop him off late or pick him up early for his many specialist and therapy appointments.

I think it's important to note that no childcare situation is perfect. Ms. Ann is a sole provider and runs her business as such. She takes vacation, needs to go to appointments, and gets sick on occasion. She doesn't have a sophisticated app that automatically sends mass messaging or a slick scheduling system. She runs a small, in-home daycare, and focuses her time on providing loving care and amazing experiences for the children in her program. If that aligns with your priorities, and you're ok with deviating from daycare center - type operations, I think you and your child(ren) will find Ms. Ann's Daycare as wonderful as my family and I have.
09/11/2022
We joined Ms. Ann's care in January 2022. The "raving" reviews here convinced me to pick her, but as a FTM I felt I was misled. The reviews focused on praising her (some were solicited from clients of a few years ago) and thus didn't reflect reality since we know childcare isn't perfect. My review is to show pros and cons so you can make an informed decision for yourself.
POSITIVES:
1. She's great with kids; has many activities: field trips, frequent visits to playgrounds, lots of arts and crafts, singing and dancing.
2. She posts photos (60+ pics) and videos of the kids everyday on FB where we got to see our little one a lot during the day.
3. She maintains a clean house, offers meals to kids 3x a day plus snacks.
4. She throws big parties (birthdays, Easter, Xmas) which makes it special/ fun for the kids.

NEGATIVES:
1. There's no real dialogue; it's "her way or the highway" With a dominant personality, she doesn't want to be challenged/questioned. She wants to be liked/ praised by everyone.
2. Inconsistent policies; doesn't follow what's in contract, eg. minimum 4 weeks' notice for unpaid vacation must be given; in the time we were with her, she never practiced that.
3. Parents are reprimanded for asking too many questions. For someone who's been in this business for 20+ years, dealing w/ parents' questions should've been easy. Instead, she takes these personally which makes it hard for parents to ask anything. Examples: When asked where the swimming trip will be, how deep the water is etc, she responds with "why too many questions? You don't trust me." When asked if we could drive our toddler ourselves to the strawberry patch field trip which is 26 miles away, she says "don't you trust my driving?" When asked what her vacation plans are for the rest of the year since she already used it all up, she responds with "I'm an entrepreneur; I'm entitled to vacation anytime." There are more but valid questions like these should just be DRAMA-FREE.
4. Takes too many time-off days (beyond what's on contract); this is hard for full-time working parents like us. She has 21 days paid time off per contract (16 holidays + 5 personal days). That's fine, but what's not okay is her "unpaid" vacation days where she's not transparent about it. By July, she already has used up all the personal days for the year (we know there's going to be more for the rest of the year). She also has recurring dentist, dental + ad-hoc reasons (like friend's son's grad, nail appointments) where she closes early with little notice.
5. Too intrusive. She asks personal questions which I understand is her way to bond with parents, BUT I feel that she gossips about them. In my first month, she shared details about other parents that I shouldn't know (a parent's salary, a set of parents who divorced, another who lost his job and another who she describes as a "doormat" and so on).
6. She doesn't understand the science around Covid and thus has inconsistent policies around it. Yet despite her "strict" covid practices, my baby contracted it directly from her and passed it on to our family -it was the very first time that we caught it since the pandemic started in 2020 despite being careful. Since they go to different playgrounds everyday and she merges the kids with another daycare (who also has 6 kids) 2-3x a week, this raises the covid exposure for everyone.
7. Lastly, her non-transparency about her # of unpaid vacation days and the unequal treatment to all parents is not acceptable to us. Since all her paid days as per contract have been used up, the additional ones were unpaid days off where daycare fees were reduced for us BUT we learned she didn't do this for all! I felt bad for others.

Other notable points:
1. She has her TV on every morning for the news while the kids eat breakfast and also parts of the day. I would've preferred that it's minimized since we don't expose our LO to that.
2. Since they go outdoors a lot, this means she drives out with 6 kids in her car 3-4x a week. It's a little too much driving for our comfort but we compromised for outdoor play.
3. She uses "time-out" as her disciplinary method for the kids. It's a negative for me since we don't use it at all but may be OK for others.
4. It's good to see pics of our kid everyday BUT I cringe for how many of them are published on FB (she posts 60+ pics and videos everyday) and how much data is up there about my kid.

She's great at taking care of the kids; we were even willing to ignore the negatives. But the latter became too stressful/too much drama and became hard to deal with for full-time working parents. In speaking with other parents in our batch, it turned out we had the same sentiments. With this, Ms. Ann has very high turnover rate. Within our first 4 months, 4-5 kids have left.

At the end of the day, it's all about what you're looking for. For us, her values and integrity as well as business practices and policies didn't align with ours. 09/08/2022
We absolutely love Ms. Ann and our 3.5 old son adores her! She treats all the the kids like they are her own. We loved how she would take them to local playgrounds and parks, had field trips to places like Seaworld and the strawberry patch, and would have water days at her house. Anytime it was somebody's birthday, she would throw elaborate and fun parties. We liked the fact that she would have daily pictures for us to see what they did and where they went. Each child would have responsibilities like helping to serve lunch to the other children which was great. Ms. Ann often does art projects that the students can take home, and will always do something special for the holidays. We sent our son there for a year but due to shift work with odd hours we had to leave. Our entire family misses her and couldn't be more grateful for what she did for our son and family. We would give her 10 stars if we could! Our son made such great strides with his learning, speech, and social skills while he was there. We would highly recommend her to anybody looking for a caring and amazing person and day care provider. 07/27/2022
If I could rate more than excellent, I would,1000x more than Excellent. My daughter started with Mrs. Ann at age 2 till she was off to kindergarten @ 5 1/2 years old. My daughter learned so much from Mrs. Ann and enjoyed her time at Daycare with her friends. Mrs. Ann does so many activities such as arts, water plays, trips to the local parks, water parks, the strawberry field, pumpkin patch and other exciting places. Mrs. Ann did parties/celebrated birthdays, holidays and graduations with the kids. The kids definitely get their exercises with Mrs. Ann. She also provides tasteful and healthy foods. She's very professional. Gives parents plenty of time with her personal schedules/vacations and follows strict rules which is great for your child's wellbeing. for example, If someone's child comes sick in her care and doesn't show symptoms till after the drop off, she will make sure and watch out for all the childrens well-being by telling the sick child's parent to pick up their child, no if's or buts which I know irritated some parents. She keeps her house and backyard super clean and safe for the children. Plenty of space for them to play around in Mrs. Ann's back yard. I am so blessed to have had Mrs. Ann watched and cared for my daughter. My daughter still talks to Mrs. Ann and enjoys visiting her when we are in the area. My daughter made lifelong friends at Mrs. Ann Day Care. It was a place of consistency for my Daughter who switched between her father and I every week. She saw the same friends/kids everyday and had a wonderful, fun routine at Mrs. Ann's Care. Thank You, Mrs. Ann.!!! You are the BEST!!! 07/22/2022
The good first: Ms. Ann is good with kids; she lives in a quiet neighborhood and has a large backyard. Additionally, the kids get to see a variety of playgrounds and thus get plenty physical activity.

Yet...

She has a high turnover rate. In the six month that we were with her, four out of six kids left. Two (or three) as a result of communication issues with Ms Ann.

Be careful when it comes to the contract. While her contract states five paid vacation days (in addition her 16! federal and state holidays), she reserves herself the right to close her daycare *a lot* more days than that. In her own words: "that's why I'm an entrepreneur". After six month of care, she had already used up her five vacation days (+ five federal days) and closed her daycare for an additional eight (unpaid) days.

She thinks it's rude to ask for simple things like a list of her upcoming vacation days. She handles disputes by saying: "If my policy does not work for you, you may need to find someone else, you can start a 2 week notice now if you want."

Finally, some parents receive reduced care costs when she closes her daycare past her vacation days, while others do not. I've never been able to figure out why this is the case. Once more, inquiring about it is considered rude... 01/26/2022
We moved to San Diego this past fall and we're referred to Ms. Ann's by a good friend who sent her three kids there. We were blessed to be accepted into Ms. Ann's and we have had an amazing experience. Ms Ann takes care of your child as one of her own. Our daughter loves being there and loves seeing Ms Ann every day. She keeps us informed daily by always sending incredible pictures and captures great moments of all the kids throughout the day. The kids all enjoy each other, and they learn a lot. They're always bringing home great art projects, go on great day trips exploring San Diego, and play outside every day possible. Dropping your child off at Ms Ann's means you know they are being cared for at the highest level. We love Ms Ann and would highly recommend her to anyone looking for the best care for their kids. 11/21/2021
Our family had the privilege of having our two daughters in Ms. Ann's care for almost 7 years - both from about 2 years old until they graduated to TK/Kinder. We are absolutely certain that they could not have a better experience anywhere else! They thrived in Ms. Ann's daycare which is inside her impeccably clean home. She has a great classroom with so many age appropriate toys and games as well as an amazing, fenced in, spacious backyard with play structures, ride on toys and a huge grassy area where the kids loved to play. And amazing as her home daycare area is, she often would take the kids on neighborhood walks, either to local parks or to see decorations during the holidays or even just to "stop and smell the roses". Everyone in the area knows Ms. Ann and her well-behaved kids! Ms. Ann always went above and beyond for her kids and their families. She celebrates holidays with parties and crafts and makes all of them feel so special with a party for their birthdays. If that's not enough, she's also an amazing communicator - staying connected by text with updates or special pictures. She also maintains a private facebook group to share even more pictures of their daily adventures. I'm SURE I'm forgetting so much more but you will not regret having your child in Ms. Ann's daycare. We miss her everyday and consider her part of our family. We love you Ms. Ann!
08/17/2020
Mrs. Ann is by far one of the best childcare providers we have ever had. She is absolutely amazing and loves each and everyone of her kids like her own. She goes out of her way each and every day. Our son enjoyed all the trips to the park, story time and the endless art projects. He loved the dance parties, dress up, puzzles, play dough and so much more. The daily pictures were so nice so that we could see what he was doing daily. She is truly an asset and your child would be lucky to be in her daycare.
12/17/2019
Two of my girls went to Ms. Ann's for care. year old was there for a couple of months and 3 yearly for about a year. The girls loved the time they spent there and have made great friends. There are variety of activities and outdoor play. They do cute crafts for every holiday. My girls absolutely love story time at the library which Ms. Ann takes the kids to every week! The picture updates everyday were always welcomed.
10/01/2019
If Ms. Ann has a spot - run, don't walk, to have her take care of your precious child! Ms. Ann is wonderful - caring, careful & loving. Our boy ( started at 2 years old) was in Ms. Ann's care for a year, and he came home happy & healthy every day. They do tons of crafts, they spend a lot of time outside, and learn as well. Our son really flourished there. They also go to the Library for singing/dance circle every week. being a picky eater, his palate definitely expanded there as well. The communication is great, you get updates with pictures all day, and it's really nice for those of us who are nervous to leave or kids with others. Highly recommended.
08/13/2019
My daughter went to Miss Ann's Daycare for close to a year. She really loves her kids and is close with the parents as well. I was blown away with how wonderful the communication was. I got pictures each day of how my daughter's day was. It's a small group of kids, and they're really close knit. The kids do lots of crafts, go to story time at the library each week , and she even plans field trips! She's been so successful in having my daughter eat veggies and take naps. I feel so blessed to have found Ms. Ann. She became my first friend since we moved to San Diego. Thank you for being so wonderful! We love you! 05/15/2019
There are no words to express the care that Ms. Ann provides everyday for the children in her daycare. She goes above and beyond all expectations. The kids are outside everyday, unless it rains, either at the neighborhood park or in her backyard (which is huge) and has more than enough big toys for the kids to play with. She also keeps them busy with bubbles and in the summer does water table fun. Her crafts are the best crafts that my daughter has brought home and those of her peers that go to school. Ms. Ann takes pride in her responsibilities as providing care and education in a fun, well-mannered and very structured daycare.
My Daughter has been going there for 2.5 years now and always wants to go to Ms. Anns and tells me how much fun she has there. I am beyond relieved and so blessed that we found Ms. Ann. We have no family around to help us but while our daughter is at Ms. Ann's daycare we have no worries while she is there, we are so grateful for her care and the love she provides us! My friends, family and co-workers are all jealous of our Ms. Ann and are speechless when they see pictures of daily activities or hear my stories of a true daycare is all about. Ms. Ann has it all and she is truly a phenomenal teacher and friend! 06/18/2016
If words can only express how grateful we are for Mrs. Ann. She is wonderful, loving, caring, and part of our family! Our daughter was in her care for 1 1/2 years after moving from a large daycare center. She provides the best care!!! We are only leaving because our daughter is going to start preschool. She takes the kids outside for play daily if possible, crafts, lunch, snacks, nap time, lots of manipulative for the kids to engage. Music time, reading times. Potty training, etc. The list can go on about the wonderful care she provides. If there was enough stars for 10+ I would be giving it to her on here. Clean, and an overall healthy environment for your child. Warm and loving!
05/24/2015
Ms. Ann was the obvious choice for child care for our family even before we left the interview. Our daughter (then 22 months old) adored Ms. Ann from the beginning and didn't want to leave when the interview was finished. She gave Ms. Ann a giant hug when we left.

We have come to respect and appreciate everything Ms. Ann does for our daughter and our family. She is a wonderful child care provider and a great role-model for the children. Her daily schedule provides a well-rounded combination of education, play, story time, arts and crafts, outdoor time and so much more. All of the children in her care respect and adore her. We have noticed great improvements in our daughter's speech and how she interacts with other children since she's been under Ms. Ann's care, and Ms. Ann was such a huge help in the potty training stage.

We understand that leaving your child in the care of another person or child care facility can be incredibly difficult. We are very comfortable leaving our daughter with Ms. Ann and never had reason to worry about her safety or well-being in Ms. Ann's care. We always knew she was in a loving and safe home. Ms. Ann has become an extension of our family and we are so grateful for that. Our daughter even asks about going to Ms. Ann's house on the weekends since she has such a wonderful time with Ms. Ann.

Sadly, we will be moving back to the Kansas City area after only a year and half in San Diego. I'm certain we will not be able to match the caliber that Ms. Ann has shown us in any other day care provider. We have certainly tried to pack Ms. Ann in our moving truck and convince her to come with us to Kansas City, with no luck so far. Ms. Ann and her family will be greatly missed! 10/23/2013
Ms. Ann is wonderful, caring, respectful and is a great teacher to the little ones. She has a knack with children and it shows in her work . She truly understands them and their needs. I look to her for advice and know that I am getting expert advice/experience. She is so clean and has impeccable standards that there is no doubt that Ms. Ann is the most trustworthy person for any child to be with. With all my heart, she is the best. 10/22/2013
My name is Mark Compean father of Iris Compean. She has been in the care of Mrs. Ann for the past 9 months while my wife and I work during the day and is a wonderful provider and friend. We are lucky to have found Mrs. Ann during our search for CDH provider after my transfer to San Diego. She has been nothing but the best to our family.
Being in the military and having to move so many times is hard especially when both parents work and need to find some type of care for their children. Leaving your children with someone most of the day is very nerve wrecking. I am blessed that I don't have to worry about what and how Iris is doing. Mrs. An keeps us posted on all the events in and outdoors. Mrs. Ann treats all her kids as is they were her own. My wife and I couldn't have asked for a better CDH provider than her. Every day when I pick Iris up she gives Mrs. Ann hugs and kisses and says see you tomorrow.
We recently moved and live further away from Mrs. Ann but still continue to keep Iris there because the thought of having to take Iris away from her will be heart breaking for all of us. Even when we moved Iris cried thinking that she won't see Mrs. Ann no more but we assured her that she will stay there until it is time for her to go to school (kindergarten) with her big brother. 10/16/2013
Ms. Ann is by far the best childcare provider my son and I have had the pleasure of experiencing. My son (now 3yo) has made leaps and bounds developmentally while being under her care. I have seen noticeable improvements in my son socially through his improved ability to convey his wants through his speech/language. Academically through his improved ability to identify colors and letters along with his growing passion for reading. As well as improvements behaviorally through how he is learning to conform to age appropriate rules.
Ms. Ann engages the children under her care in ways that I have yet to see any other child care provider attempt. She captivates their minds through reading stories to them. She encourages their creativity through role play and time for making arts & crafts. She opens their eyes to things outside of her home by taking them to the pool, different parks or by taking them on trips to the zoo. Every moment while my son is in her care I am more than assured that he is receiving genuine care due to the passion that she has in caring for children.

With previous providers my son was always highly excited about leaving to come home with me when I would arrive to pick him up. Since under the care of Ms. Ann it is the complete opposite, he never wants to leave her home and even on weekends ask to see her! Hands down the best child care provider ever!!!
10/15/2013
Ms. Ann practically helped me raise my daughter for 3 years. I was an active duty Marine and Ms. Ann helped me so much by understanding my schedule and working with me. She potty trained my daughter at 18 months and had her writing her name by 3 1/2. That positive strong foundation has helped my daughter (now 11) become a student in advanced placement classes and a straight A student. If I could have brought Ms. Ann with me to Vegas I would, and tried!!
Join free to contact this business
The email address on your Facebook account does not match your Care.com account. Please log in with your Care.com credentials and link the accounts in the 'My Profile & Settings' page.
or
Join free today
Sign up now! It only takes a few minutes.
What services do you offer?
Last, but not least...
Fill in the blanks to create your account.
Thanks—you're almost there.
Create your login below.
Care.com is the world's largest online destination for care. We connect families with great caregivers and caring companies to help you be there for the ones you love.
Care.com does not employ, recommend or endorse any care provider or care seeker nor is it responsible for the conduct of any care provider or care seeker. Care.com provides information and tools to help care seekers and care providers connect and make informed decisions. However, each individual is solely responsible for selecting an appropriate care provider or care seeker for themselves or their families and for complying with all applicable laws in connection with any employment relationship they establish. Care.com does not provide medical advice, diagnosis or treatment or engage in any conduct that requires a professional license.
Care.com and "There for you" are service marks or registered service marks of Care.com, Inc.
© 2007-2022 Care.com, Inc. All rights reserved.