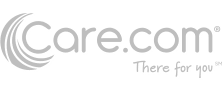 At Care.com, we realize that cost of care is a big consideration for families. That's why we are offering an estimate which is based on an average of known rates charged by similar businesses in the area. For actual rates, contact the business directly.
Details and information displayed here were provided by this business and may not reflect its current status. We strongly encourage you to perform your own research when selecting a care provider.
Mali's Home Day Care is LICENSED and FULL-TIME (open 7:00 AM - 5:30 PM).

My current rate for full-time is $350/week.

I accept children with the CDA and YMCA programs. I also accept payment in credit card.

About me:

-I have 4 years of experience being a family home daycare owner. Within just general childcare, however, I have over 30 years of experience.

-I graduated college in 2012 with an associate degree in Child Development and have been certified with the following:
-Associate Teacher
-Certified Nurse Assistant
-CPR
-First Aid

In my home day care (License # 376624351):

-I provide each child with healthy, HOME-MADE meals everyday for breakfast, lunch, and dinner. Healthy snacks and drinks are regularly provided between throughout the day between each of the meals.

-I have large backyard with a kid-friendly playground with swings, slides, and other fun play equipment.

-I have an academic teacher who comes in every morning from 9AM - 11:00AM in order to give lessons to the kids. Her lessons have a large variety that teach all the children in my daycare about math, art, the environment, the days of the week, colors, songs, crafts, exercise, and much more.

-I also have a music teacher who comes in 2 times a week on Thursdays and Fridays. She plays a variety of instruments such as the guitar, electric keyboard, and drums to get the kids singing, dancing, and familiar with different types of music and songs.

-My daycare is clean (I sanitize and wipe down the laminate floors daily along with vacuuming all the rugs), warm, safe, smoke-free, and pet-free with toys of all sorts that the children can play with.

-Each child is treated with the same warmth and love that their own mother and father would give them. I promise myself and every parent that I will treat their child as if they are my own and I do. Without a single doubt, I love what I do and I love each and every child that I have ever taken care of.

If you are interested in my daycare for your child and would like to come visit, please contact me through text (as I will mostly likely be taking care of children) with the phone # provided on my page (858-705-9138).

Thank you so much & have a wonderful day. I hope to hear from you!

-Mali
LICENSING INFORMATION
State license status: Licensed
(Care.com verified on 8/17/2022)
This business has satisfied California's requirements to be licensed.
For the most up-to-date status and inspection reports, please view this provider's profile on California's licensing website.
Licensing requirements typically include:
Complying with safety and health inspections
Achieving the required levels of educational training
Maintaining a minimum caregiver-to-child ratio
Other state-defined requirements
Cost & Availability
Costimate™

$258/week
At Care.com, we realize that cost of care is a big consideration for families. That's why we are offering an estimate which is based on an average of known rates charged by similar businesses in the area. For actual rates, contact the business directly. 07/09/2022
We love Mali, Leyla, and the other teachers. Our son enjoyed his time there every day, especially "outside" time. The care this daycare provides, including meals, was so appreciated. 06/17/2022
My twins were at Mali's a year and a half. They absolutely loved it and all the teachers. They are all so kind and so attentive to the children. She makes them feel so special on their birthday and holidays. I could not recommend Mali enough. You will never worry about your child in her care. I love all her assistants, they are so kind and fun. 08/27/2021
My son spent a little over a year at Mali's daycare from age of 2-3. She is such an amazing person that really cares for those kids. She also has staff that helps her with the kids, and they all are amazing. She makes delicious and healthy home-made meals, has fun birthday parties for the kids and lots of pictures for parents. The place is very clean and well organized for the kids activities. My son was very happy and well taking care off. I would definitely recommend Mali's daycare and I am very grateful for other moms who recommended her. She has been open during the entire pandemic and was able to help us working parents that were struggling to find help. 08/18/2021
Mali and her staff are so amazing and kind hearted. My husband and I had to find a daycare in San Diego while living out of state so that we had childcare established when we moved back to San Diego. As a first time mom with a two month old at the time, you can imagine how nerve wracking this was. From the start, Mali went out of her way to make me feel comfortable. She did FaceTime interviews, a secondary interview for us to meet the rest of the teachers, let us tore the daycare after hours when we arrived to town (due to COVID), and allowed us to do a few half days prior to beginning full time to provide an easy transition for our family. Fast forward, we are so grateful to have Mali, Bita, Sue, and Leyla taking care of our son full time while we are at work. Each of them is so kind hearted, genuinely cares for the children, and goes out of their way. Mali is always so responsive when I need to communicate with her and they are great with tummy time, interaction, routines, and helping with all the milestones. If I am running a little late or need to drop him off early, it is never a problem. The center is so clean which we love and you can really tell just how much they all love the children they care for. Our son smiles every time we arrive or he hears their voices. They even gave us moms gifts for Mother's Day! We are so lucky to have them in our lives and trust them completely. Simply put, they are AMAZING! 07/18/2021
Our family had such a wonderful experience with Mali's Home Child Care. Mali and her team provided a save and loving environment for our 3 year old daughter throughout the pandemic. Our daughter thrived both socially and emotionally because of the support she received from Ms. Mali and her team. Our daughter would often leave daycare in the afternoons repeatedly saying "I love my teacher!" Child care throughout the pandemic was tremendously difficult, and Mali's Home Child Care kept our child safe and secure. It is because of this, that we highly recommend this program. 01/24/2021
My daughter loved going to this daycare. She felt safe, loved, and comfortable. The teachers are so kind and truly seem to love the kids as if they are their own children. I would highly recommend this child care! We had a wonderful experience with them
01/09/2021
Mali & her staff were great with my son! Prior to applying, I contacted her and she opened her home to me and gave me a tour of where my son will be at. I work very long hours so I would drop him off @6:30am and pick him up @5:15pm. He spent all day with her and everyone at the daycare.

Her pricing is honestly a lot cheaper than a lot of home daycares around the area. She makes breakfast & lunch fresh daily! It's nice to know that my son will be eating a home cooked meal. On top of that, there's a teacher who comes in for a couple hours each day and teaches the children the basics.

At Mali's there is a wide range of ages and diversity. I believe it helped my child to play well with others, to share, and to have interaction with other kids is great.

My son went there from 11mo to 16mo. He celebrated all the major holidays with them such as Halloween, Thanksgiving, & Christmas. They had fun activities for the holiday and he got to dress up for Halloween.

I highly recommend you have your child attend here! I don't think you can better than this for this price. I interviewed numerous home daycares & daycare facilities. Of course daycare facilities are more expensive but you're paying for a lot more and for more children. I chose a home daycare because it's more close net and I can personally text/call Ms. Mali if I have any questions/concerns. 12/20/2020
We love Mali and her assistants so much!! After an extremely stressful time of struggling to find reliable childcare during our son's first year of life, finding Mali was beyond a breath of fresh air in every way. Not only was she able to accept our son right away which was awesome, but she has amazing hours too which worked out perfectly with our work schedules. She also provided a calendar in advance so we knew the days they would be closed which was super helpful for planning purposes. She remodeled her home where the front part is a full on child-care facility and so immaculate and so clean! Which as a mom is something I appreciated so much! She even has a teacher come during the week to teach the kids! Too cute! I truly believe that our son is as smart as he is because of Miss Mali and her team!

They even throw little birthday parties for the kids and spoil them with cake or treats and even gifts and a photo shoot and sent the parents pictures, it's the sweetest thing ever! Last Christmas she even took pictures of all the little kids in Santa outfits and sent us pictures too, it was adorable!! And I know the kids eat so great, so many times during pick up and drop off that her house would smell so good!!

We will always love Mali and her team! Thank you for everything you did for our son and us parents too. 10/27/2020
My daughter enrolled at Mali's when she was about 18 months and she was there for about 2 years. I have had many good experiences with other day cares with my son, but Mali is by far my best experience ever. She and her staff are very caring and nurture the kids with love.

When I had enrolled my daughter, within a week she was hospitalized and needed a lot of care. I was at the verge of leaving my job to take care of her, not sure how she would adjust in the new daycare. The way Mali took care of her during those months was just amazing and commendable. She went out of her way to make sure my daughter was taken good care of and got her special attention. Ever since there was no looking back. She made special foods for her. I know there were some days when she was sick, she would keep her on shoulder for hours so that she could sleep. Also, my daughter is a picky eater but she she loved eating at Mali's.

I would definitely recommend Mali's day care. She took care of my daughter just like family. 08/30/2020
Our experience with Mali has been wonderful. She takes care of our son like her own, and provides an enriching environment for young children to learn, play, socialize, and even learn good manners. Her meals are also nutritious and delicious. Our son is moving on to preschool but we will miss her care!
08/10/2020
My daughter enrolled at Mali's when she was nearly 2 years old and she is now 3-and-a-half. She always looks forward to going to Mali's, where she has enjoyed making new friends and learning. She comes home often talking about her day and the teachers. She arrives happy and leaves happy.

We will soon be leaving as my daughter is transitioning to a pre-school near my home. We are so grateful to have found Mali and her wonderful staff. They are really so amazing with the children. During COVID they have been an incredibly huge support for working families like mine. It has been such a positive experience for my family. Thank you Mali. 08/09/2020
Mali and her staff are great. Our daughter attended for almost 2 years until February 2020. The faculty is clean, homemade Persian food is served, Mali is flexible with pickup/ drop off times, and communicates well. Low child to caregiver ratios and having teachers come definitely contributes to the cost but makes it well worth it. Periodic photos and videos as well as art projects that come home give you a glimpse into the day for the kids. Our daughter looked forward to going and we are appreciative of Mali's care and concern. Definitely take a tour if interested. Thanks Miss Mali!! 08/08/2020
We love Mali. She is in Westwood in Rancho Bernardo. We had to take our daughter out of another daycare when she started at 13 months, because she cried even after seven weeks of being there, but at Mali's she adjusted within the first week. She was always happy to go there - they have a nice big play area, a different room for babies, four or more helpers and a backyard play area too. And more importantly, all the helpers and Mali are very affectionate. They shower the kids with love and my daughter got very attached to at least one of the helpers. We haven't been sending her there since the lockdown (very sad she lost out in precious time there) and she is moving on to preschool. But our son also goes there during school breaks and we hope to do that with both our kids in the future. We would highly recommend Mali to everyone.
08/06/2020
Mali's daycare was the first daycare we put our now 2 year old son in after hearing how great my friend's experience had been with her baby. He has only been attending for 8 months and sadly we are leaving town but otherwise we would stay as long as we could! Mali and her assistants are so loving and so kind. She provides a healthy breakfast lunch and dinner to working families and it is so appreciated after you have been working all day to know your child is fed. Her home is immaculate!

My son has learned so much since he has been attending from his ABC's, to counting and so much more! They have a teacher come in regularly along with a music teacher to come sing and play instruments with the kids. When my son had his birthday, she even dressed him up and made it such a special day for him and all of the kids. I am extremely picky when it comes to childcare and have high standards but Mali and her assistants are the best in town and exceeded my expectations. We will miss you Mali and thank you for everything you do! 12/02/2019
I had found Mali's daycare on Care.com and ppl only had good things to write on here. My child had been going to her since she was 4 months( now she is 3 years old). I have only great things to tell about Mali, her assistants and teachers. They are all very caring and nurturing. My child has learned alot from ABC's to rhymes to colors.. She has become very confident and independent individual. They provide great homemade food and potty training that i always dreaded but Mali's daycare made it a smooth transition.. Mali is very accommodating and flexible.. I would recommend Mali to anyone and everyone. 11/27/2019
I trust my child at Malia's daycare like she is at home. I love the service, the food, clean place and every kid have a smile on their face. I don't know how she managed to give so much love and such a perfect system but she does. Thank you Malia's Daycare. A child is lucky to be at your daycare. 11/22/2019
I cannot say enough about Mali and all the wonderful teachers. I was referred to Mali's by a friend of mine (whom also wrote a glowing review!). My child has been with Mali's since 10 months old (now 3 yrs old). During this time, my daughter has learned so much and now a confident, independent toddler! The teachers are so compassionate and loving -- they truly care for all the kids as if they're family! I will be so sad when we need to transition to another center because, quite frankly, we've been so spoiled by Mali and her team. We could not have asked for anything more and they have truly exceeding all of our expectations as first time parents. My kid raves about all of her daily adventures whenever I pick her up! We are beyond blessed to have you in our lives. Thank you, thank YOU for all you do!!! We will continue to spread the blessing and refer Mali's to anyone in need of child care :) 11/06/2019
I was referred to Mali from a friend of mine who had both her kids at Mali's. I am so glad to have found a trustworthy and loving daycare for my daughter. My daughter started out part time at 17 months, we then put her in full time when she was 2.5 years old. My daughter is now 3 and throughout the months since day 1, I saw so many milestones and growth developments made. Knowing that there is educational structure at her daycare gives me the satisfaction that my child is learning her ABC's and 123's, cleaning up after playtime, arts and crafts, socializing, singing and dancing, not to mention getting potty trained! The homemade meals that Mali's provides are healthy and my daughter loves it. Mali and her team definitely are great at what they do. They deal with our kids most of the day while us parents go to work. Their passion definitely shows. They show so much love towards all of the kids as if they were their own. Mali's Home Day Care is a safe, very clean and loving place that I truly would recommend to anyone...which I did and my friend is also happy that she placed her daughter at the daycare. Thank you Mali and all your assistants for all you do! We appreciate you so much. 09/28/2019
I was referred to Mali by three fellow teachers. Now I recommend her to other teachers and friends. I cannot say enough good things about Mali's Home Child Care. She treats the children as if they are her own. My son has been in her care from age 10 months to present. He is almost three. I love that she is flexible about pick up time. One time I had an evening work event and my husband got called into work at the last minute. Mali was so sweet to take care of our son until 9pm. My son loves her home cooked meals, and I know he is being fed nutritious food all day. She also potty trained my son, and helped me with how to reinforce what she was teaching him at home. She even bought him a remote control car as a reward for doing well on the potty. One thing I struggle with is trimming my son's finger and toenails. Mali will do this for me anytime, and my son prefers when she does it. Mali's Home Child Care is a clean, nurturing environment. My son loves going to Mali's, and we love that he is cared for by a woman and assistants who are like second parents. 08/21/2019
I was a stay home mom with my older kid and working full time with my second child. It is challenging and expectations are no less than what I had provided my older kid with the kind of attention and nutrition. I commend how Mali and her associates are taking care of my younger one who started when she was year old. I could not have done my professional work without her unbiased care . My child looks forward to meet her friends and teachers every single day and we are happy along with our child with the wonderful experience at her day care 08/18/2019
I am have been the academic teacher at Mrs. Mali's for the past two years and I cannot say enough positivity to give her justice. Mali is the most loving, positive, understanding, compassionate, and generous woman I have ever come across. She loves each and everyone of the children as her own. Mali concerns herself with creating an environment for the children that is not only loving, but also educational, stimulating and fun. The assistants that Mali has employed are kind, patient and provide the love and attention that children deserve. Together Mrs Mali and I have provided a curriculum that teaches colors, shapes, letters, numbers, songs, and days of the week by way of incorporating painting and glue projects, writing, practicing dexterity, teaching manners and cooperative play. The children have enjoyed learning about different occurrences in the world; such as our "dinosaur day" which is where they learned to be archeologist and dig out dinosaur eggs to discover which dinosaur was within the egg. Other examples of curriculum would be the cultural dance parties the assistants play and the important celebrations Mali and her assistants incorporate with dress ups, cake, and music. Another important tactic Mali uses is recording projects the children do throughout the day so parents can see what their kids are up to. As I said, I cannot speak
High enough in regards to Mrs Mali and her daycare. I highly recommend her for any parents that needs to focus on a career while wanting the peace of mind knowing their child is getting the education, stimulation, and fun their child needs while continuing to meet milestones. 07/18/2019
I cannot say enough good things about Maliha! She is our kids home away from home, she is our kids love grandma, she is family to us. Both of our daughters went to Mali's in home daycare, but most recently was our youngest whom is now 3 years old. It was so nice to know I already had such a loving home to put my younger daughter into once I went back to work. I have always been at peace when my kids are in her care. She treats them all like they are her own, she feeds them sometimes better than I do and has more patience's than anyone I know! Additionally, she has helped me potty train both our girls. Our first being the hardest but still even with our youngest she gives them the attention they need during this time and advices us on her best practices! I don't know if I could have had the success stories I have without her help. All in all, Mali has the biggest heart and I would and will recommend her to anyone that asks!
04/22/2019
Our 5 month old son started her day care in April. Miss Mali and her assistance are very lovely and carrying. They would go over and beyond to take care of your baby. They tried different bottle for my son on their own expense at first to make my son drink from the bottle and once they figured out which one is good one for him they asked me to buy more for him. My son loved her lunch and always came home happy. I highly recommend her for any new parents. she not only takes good care of your baby but she takes initiative and give us suggesting for new parents. I felt like she was my older sister who helped me take care of my baby 02/05/2019
My husband and I were searching for the perfect daycare for our 6 month old daughter and 3 year old son. We were seeking a daycare where our children would be educated and nurtured, a daycare that feels just like an extension of home. That is what we found when our family met Mali.
Mali is calm, caring, compassionate, trustworthy, responsible, dedicated, and loving. My children are and have always been excited to go there and see Mali. She loves our kids like her own and would do anything for them. For example, everyone morning Mali greets my children with smile and hug. And when I come pick them up, they are always clean and in a great mood.
Our worry as parents is always are they okay, or do they like it where they are? I can honestly say that since we began, there has not been a single doubt that we chose the right person to nurture our children. My son needed to be potty trained to prepare for preschool, Mali was able to complete this task within a week. She is always giving us great tips when I have a concern about the children. Both my son and daughter have gained so many positive social experiences being in Mali's care.
The projects that my kids created to recognize special occasions were always incredible. We always felt that our children were being exposed to really cool experiences that were always hands on and fun. Mali also has an academic teacher come every day and music teacher every Thursday and Friday to teach the children.
I could go on and on but if I could recommend anyone to provide care for your children, it is Mali and her wonderful assistants!
10/10/2018
Mali's day care is amazing! The kids are well loved and taken care of. They go above and beyond. I decided to try a different pre-school for my 2 1/2 year old after the summer. I quickly returned to Mali's because I couldn't receive the same care anywhere else. My child eats healthy, sleeps well, and has mini-school everyday. He is already counting and singing his abc's. We live it there and highly recommended it to our friends!
09/16/2018
As a new mom, thinking about leaving my 5 month old daughter whilst I went to work was a bit overwhelming. We were introduced to Mali through some friends who had two children attending at the time. From the moment we met her, I knew her home was safe and warm and full of love. To see the smile on my daughter's face every time we dropped her off in the morning as she saw Mali and when we picked her up in the evening, reaching to her to give hugs and kisses as she said goodbye, made my transition back to work so much easier. I knew Olivia was loved and cared for just as I would be caring for her, by Mali and all her assistants. She goes above and beyond to be sure their every individual need is met, and that they are safe and comfortable. I was so grateful for her advice when Olivia was not feeling well and even just some tips or other advice along the way. I wish we were not leaving San Diego because it means we have to say goodbye to Mali and her assistants who we are truly so grateful for. 08/25/2018
My son has been attending Mali's daycare for 4 months now. Mali and her staff are the most loving, caring, clean, responsible people I would trust my little one. She is very flexible with my schedule and accommodating. If you're a working parent looking for a loving and warm place you can trust, people who will treat your kid like their own...look no further. Mali is great! 08/28/2017
Life is often going to throw a lot of challenges and adversity at us more often than not, it is what how we react and what we do in order to persevere and come ahead.
I have learned with the gift of your friendship to become a better human being, a more patient person and also developed a bigger heart.
I thank you with the greatest sincerity for both your kindness and guidance from the bottom of my heart.
Your assistant Ellie. 07/26/2017
Wooow, Mali is BEYOND and SUPER amazing, I can not say enough positive, caring and encouraging things about her and her daycare. I have been working with Mali as a helper for two months, as a stuff, she is really understandable, reliable and the most honest person. I saw how Mali put her hearts into her job like a second mom. She goes beyond care and love, after each diaper she has to wash their body( it's just like a mom) it warmed my heart to know how loved and safe are children in Mali's care. Her meals are AMAZING and she teaches children three different languages, some time I saw three different children are asking for milk in three different langurs which I am amazed about. You will NOT be disappointed with Mali's Home Daycare! I learned a lot from Mali, how to be patient, giving person, honest, always hopeful, with positive attitude, kind, lots of care and enthusiastic toward children's needs. She dose her best to create a learning environment for children inside and outside. She is very open and rational toward other people ideas. She is a very good listener to her parents and her staff, and always has a solution for the issues. I am very happy to work with her. 07/02/2017
My daughter is coming to this daycare for almost a year now and Mali and her assistants are awesome ! They are all very caring and warm-hearted. We tried much more expensive montessori in the past and turns out this one is much better . If you need your child to be taken care of while you are at work, this is the place ! Mali is also very flexible with picking up time.
04/13/2017
My daughter has been attending daycare with Mali since September of 2016. We have loved the care and attention she gives our daughter. We have recommended Mali's daycare to a few other families and will continue to do so for other families moving to the area or even looking for a great daycare provider. Mali has gone beyond our expectations and happy that she has cared for our daughter. We are currently moving out of Rancho Bernardo, so we are sad to be leaving. We know our little girl will miss Mali and her assistants very much.
04/13/2017
My daughter has been going here for almost a year and it has been the best daycare I could have asked for! Mali and the other assistant teachers she has are always so sweet and helpful with the kids! They make sure that they are always taken care of and make sure that the children are fed, comfortable and happy. My daughter loves the food that Mali makes! I have never had any concerns while she is there. Mali answers any questions I have had and if I ask her to do something specific for my daughter (like giving medicince at certain times of the day) she makes sure that it happens. She is also very understanding and has a great heart, she has helped us in tough times and her kindness goes beyond the requirements of a regular daycare. You can tell she truely enjoys what she does and helping others. I would recommend this daycare 110%!! :) 04/03/2017
Mali has warmed our hearts to the most extent. My husband and I cannot say enough great things about Mali. She has become a second mother to our daughter who has been going to Mali's home daycare for a little over a year. She greets our daughter with a hug every morning, when we drop her off, and an "I love you" when we pick her up at the end of the day. Mali prepares warm home cooked meals for all of the children. She ALSO assists the children with potty training and weaning from the pacifier/ bottle to eventually using sippy cups. She partakes in seasonal holidays with decorations and celebrations as well as birthdays. I will today and forever always recommend Mali's home daycare to parents, just as myself, who want the best for their children and are ensured that they are safe, in a clean and comfortable environment just as if it were your own home. SHE'S THE BEST, better than all the rest!!!! - Heather (Mali I adore you and am so blessed to have you in our lives)
12/09/2016
Mali has been a miracle worker for me and my son Santiago. Since day one she opened the doors to my son ever since I moved to this area and work full time .My shift varies every single day and it has been problematic before to find someone I can really trust. She has not hesitated not even once to help me about my complicated work hours. She cooks delicious food for the children and takes care of them as if they were her own. I love the fact that she's bilingual (Farsi/English) and admire her so much for her dedication to the children and her family. Being a single mom and no family in San Diego, I highly recommend her services. I consider her like family. I thank God to have put her in our path.
12/07/2016
My son Winston has been the "baby" of the mali's day care since August. Every time I drop him if he is happy and smiling. It feels like leaving him at my moms house. He is showered with love and that is the most important thing in the life of 6 months old. He has been enjoying malis home made meals. I come to see him every day for lunch so I get to experience the loving and carrying environment Mali and her assistants provide. The house is always spotles and it is children's paradise - full of toys, activities, and learning opportunities. Every day Mali gives me detail report of my baby's day. My son is thriving and I am so happy I have Mali to consult on important milestones in my baby's life. 12/07/2016
I am very happy that I found Mrs. Mali to care for my son. She's very warm and welcoming and he loves to go to school everyday. Since my son has started her home daycare. He is talking better and os now sing his ABC's and is counting to 20. I am so happy with thw care Mrs. Mali is giving my son. I hope I cam keep him there until he is old enough to go to kindergarten. 12/07/2016
I am so fortunate to have found Mali. Having no family around, it has been a challenge to find and trust anyone with care for my daughter. Mali has established a caring and trusting relationship with my family and child. My daughter has learned so much being there (I.e, alphabet, manners, songs) she has even been a pivotal person in potty training! I don't imagine I could have had anyone take care of my daughter as well as Mali does. She has even offered to care for my child during evenings and overnight when needed. I appreciate all that she does for us and highly recommend her as a daycare provider! 12/06/2016
I am very thankful with Mali for giving my daughter excellent care. Mali has taken care of my daughter for about a year and has been very reliable and loving to my daughter. Mali's house is always clean. She has many activities for the children to participate in and offers enjoyable meals. 12/05/2016
Teacher Mali, is the sweetest, most reliable, and loving person. I completely trust her with the care of my child. She is an amazing person, who strives to teach children and care for them as if they were her own. The most important decision is finding a person to trust who will care for your child, it is also the scariest, but I dont regret my decision. My child and I thank Mali for everything she has done for my family. I dread sometimes thinking what would have happened if I didn't find her, maybe chance or destiny either way I am glad I did. 10/06/2016
Mali was wonderful! She watched our son for 5 months until we moved to Texas. He was always happy to see her, and I felt she truly gave him the love and attention that he would receive at home. Mali made me feel comfortable dropping my son off everyday, and I knew he was in good hands. I would recommend Mali to anybody who wants a quality home day care because the kids always seem happy. My son was well taken care of, and her house is clean and set up for children.
02/29/2016
Mali is BEYOND amazing! I couldn't say enough positive things about her and her daycare. My daughter is now 19 months and she's been going to Mali since she was 10 months old. I don't have any close family here in SD, I can honestly say that Mali is like a second grandmother to my child. She cares THAT much for her and it warms my heart to know how loved and safe she is in Mali's care. Her meals are AMAZING and on top of it my daughter gets to learn another language, which I am thrilled about. You will NOT be disappointed with Mali's Home Daycare! Sincerely, Eda (Ceyda's mother) 02/18/2016
I'm very happy with her service and taking care of my two kids, my kids love her place they having lots of fun 02/18/2016
Mali has been taking care of our daughter for the last six months and I couldn't be happier. Our daughter, who is almost three, loves going to Mali's during the week. Her flexible schedule really works for our family. I need to drop off early and Mali's always greeting us at the door with a smile. Mali truly loves my daughter like her own which is the exact type of environment I want for our daughter. It makes dropping off and heading to work much easier!! If you are looking for daycare in the Westwood neighborhood, Mali's Home Daycare is for you!
01/27/2016
We found Mali several months ago to help our almost two-year old twin girls transition from an in-home nanny to preschool this spring. I was immediately impressed with Mali's quick response to my questions and welcoming me into her home for a tour. Both our girls struggled with separation anxiety and Mali was the perfect fit to help ease them into this new environment. Both our girls adore her and can't wait to leave the house in the mornings to play with the other children, as well as see Mali. She always greets the girls with big hugs and lots of smiles. Her home is clean, warm and full of wonderful toys and learning activities (including a fabulous kid-friendly backyard!). My girls are well-loved and very well-cared-for with Mali. For two working parents, we are so grateful for her flexible hours (even weekends!). We plan on continuing to use her care even after the girls have started preschool. Thank you for all you do Mali! 09/10/2015
My daughter and I moved to San Diego about 6 months ago, finding a good childcare provider that was able to work with my restaurant schedule was difficult until I found Ms. Mali. Right when I met her, I felt like everything would work out. Mali treats all the children like family, my daughter adores Mali and I know that I made a great choice for her. She is learning her days of the week, new songs, counting, alphabet and so much more. I highly recommend Mali, she is one of the kindest, most understanding women I know and my daughter and I are very lucky to have her in our life. Thank you Mali for all you do. 09/10/2015
Ms. Mali is amazing. She truly cares for my daughter as if she was her own. She has been watching my almost 3 year old for about 1.5 years. She cooks amazing meals and teaches the children lots of different things like there numbers and shapes and colors. They have a music session each week. My daughter is always asking to go to ms. Malis and loves playing with all the other kids. Thank you mali for everything. 09/03/2015
My names is Kyara I'm 11 years old maliha is the best she like a aunt to me she a very supporting nanny I like what she makes and what she does thank you maliha your the best everybody love maliha I love her to she never gets mad she always so nice 08/31/2015
My son has been with Mali's home care for a year and a half, and it's been great for him and for our family. Mali is very warm and loving with all of the children, as if they were her own, and they are all very well cared for and happy to be there. She is very flexible and accommodating of my son's irregular care schedule and has been a huge help for me as a single mom.
My son loves going to Mali's and usually runs to the door and lets himself in when we get there. He's learned his ABC's, numbers, colors, shapes, and many songs there. He and the other children are always happy when I come to pick him up, and he often wants to stay longer.
Mali is very responsible, trustworthy, and reliable. She is wonderful with all of the children and clearly cares for them. I highly recommend Mali. 07/18/2015
My daughter has been with Malia for a year and the experience has been wonderful. Malia truly cares for each child and loves them as if they were her own family.
Malia has created a highly engaging environment for children which fosters the development of each child through creative play. My daughter has learned her abc's and colors, and also loves to sing songs she has learned with Malia.
Her home is warm and welcoming and is very clean. Malia always greets my daughter with a big smile and a hug, and it is such a comfort to know she is happy and loved. I would highly recommend Malia! She has become a very significant part of our family and is a dedicated and caring professional.
07/17/2015
My son, Joseph, started at Mali's home care when Mali had just opened up her daycare. It has been around 2 years now that my son has been going to her home day care. Joseph is 3 years old now.

Mali is someone who unconditionally loves each child that she takes care of. I could see that within a week of her taking care of Joseph. Joseph and the other children love her very much and enjoy spending time with her. Even when Joseph is at home with me, he is constantly asking to go see Mali.

Mali is also very trustworthy, reliable, and flexible. Once, I had to go on a 3 day trip for work and Mali accepted to take care of my son. Joseph stayed with Mali for the full 3 days and even wanted to stay longer once I came back.

Joseph has also learned his ABC's, numbers, and colors all from Mali. I am very happy that my son is in such good care and I highly recommend Mali for anyone seeking care for their child.
Join free to contact this business
The email address on your Facebook account does not match your Care.com account. Please log in with your Care.com credentials and link the accounts in the 'My Profile & Settings' page.
or
Join free today
Sign up now! It only takes a few minutes.
What services do you offer?
Last, but not least...
Fill in the blanks to create your account.
Thanks—you're almost there.
Create your login below.
Care.com is the world's largest online destination for care. We connect families with great caregivers and caring companies to help you be there for the ones you love.
Care.com does not employ, recommend or endorse any care provider or care seeker nor is it responsible for the conduct of any care provider or care seeker. Care.com provides information and tools to help care seekers and care providers connect and make informed decisions. However, each individual is solely responsible for selecting an appropriate care provider or care seeker for themselves or their families and for complying with all applicable laws in connection with any employment relationship they establish. Care.com does not provide medical advice, diagnosis or treatment or engage in any conduct that requires a professional license.
Care.com and "There for you" are service marks or registered service marks of Care.com, Inc.
© 2007-2022 Care.com, Inc. All rights reserved.