Lunar New Year begins on January 22nd in 2023 — billions of people across the world will gather with family, honor ancestors, feast on delectable dishes and partake in festivities to spark good luck into the coming year. Lunar New Year for kids is an especially exciting time not only because of fireworks, treats, new clothes and all the attention — but also, lucky money is gifted to commemorate each year of growth. Max Chan, marketing manager from the Wing Luke Museum of the Asian Pacific American Experience in Seattle, explains, "[Lunar New Year] represents a fresh start and a chance to enter the coming year with vibrance, clarity and renewed energy."
Though Lunar New Year is observed across Asia in countries like China, South Korea, Vietnam and more, for those of us in the Asian diaspora, the holiday represents additional significance. "Here in America," adds Chan, "celebration of this holiday keeps us culturally connected with important traditions carried by our families from overseas."
With a history of over 3,000 years, the Lunar New Year festival, like most holidays, originates from mythical and spiritual roots. "The holiday is celebrated on the first day of the lunisolar calendar when the new moon comes out, and lasts 15 days until the next full moon rises," writes author Eugenia Chu in her book, "Celebrating Chinese New Year: History, Traditions, and Activities – A Holiday Book for Kids." The lunisolar calendar is calculated based on the moon, sun and the seasons while the western calendar is based on the sun's movements only. This is why the Lunar New Year falls on a different day each year, typically between January and February.
Beyond "Chinese New Year"
The term "Lunar New Year" is a more inclusive term than "Chinese New Year," as it is a holiday celebrated in many cultures beyond China. Also referred to as "Spring Festival" in China, this holiday of hope and renewal is called "Seollal" in Korean, "Tết nguyên Đán" or simply "Tết" in Vietnamese, "Tsagaan Sar" in Mongolian and more.Yobe Qiu, a mom and educator from New York, wrote "Our Lunar New Year" to spotlight how the holiday is celebrated in China, Vietnam, Korea, Thailand and India in their own special way. "[Asians] are an incredibly diverse group of people," says Qiu, "and a lot of people celebrate Lunar New Year who aren't Chinese.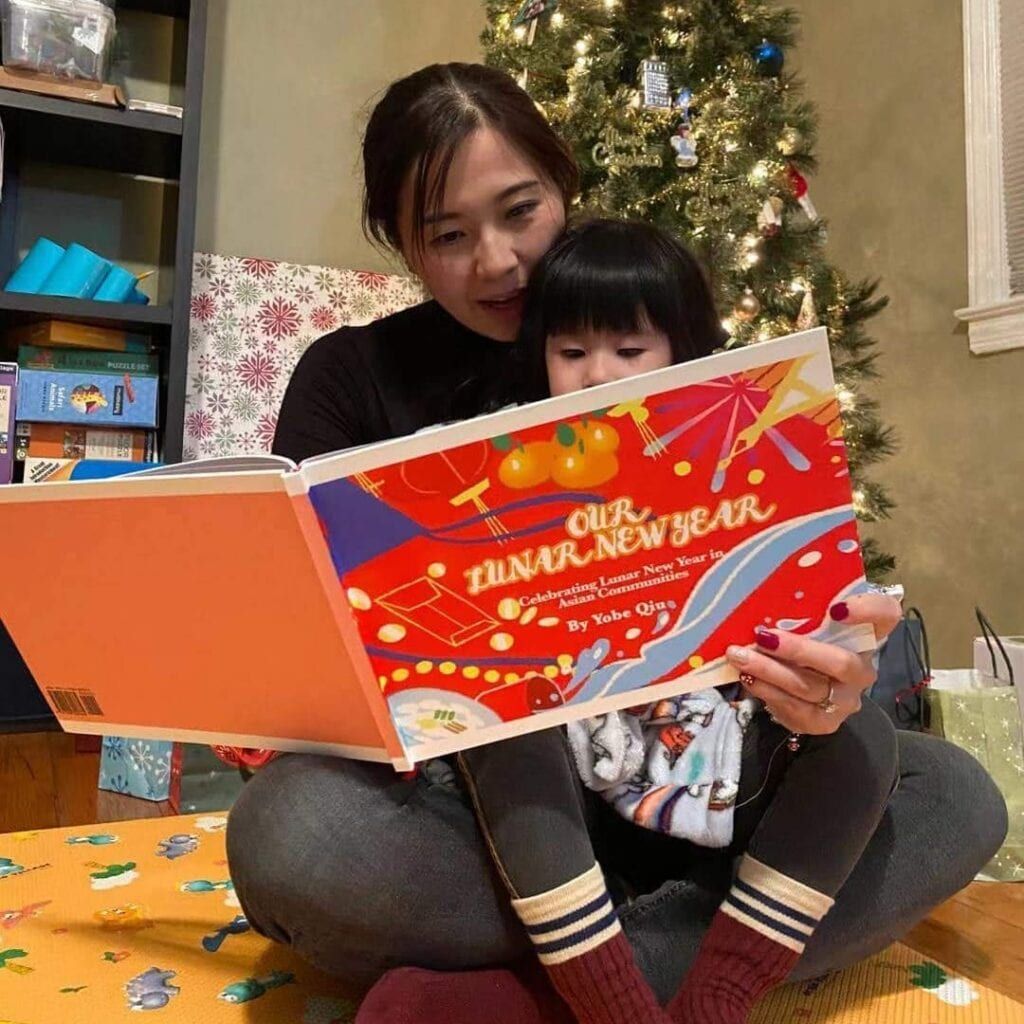 Ways everyone can respectfully celebrate Lunar New Year with kids
While the pandemic has been difficult for all families, those in the Asian American Pacific Islander community have faced additional struggles due to the over 11,500 reported hate incidents. For everyone who wants to teach anti-racism to the children in their lives, this holiday is a perfect opportunity to teach and celebrate AAPI heritage.
1. Read books about Lunar New Year
Educating kids about Lunar New Year is an essential first step before taking part in any activities. Here are a few recommendations along with the two books mentioned in the sections above: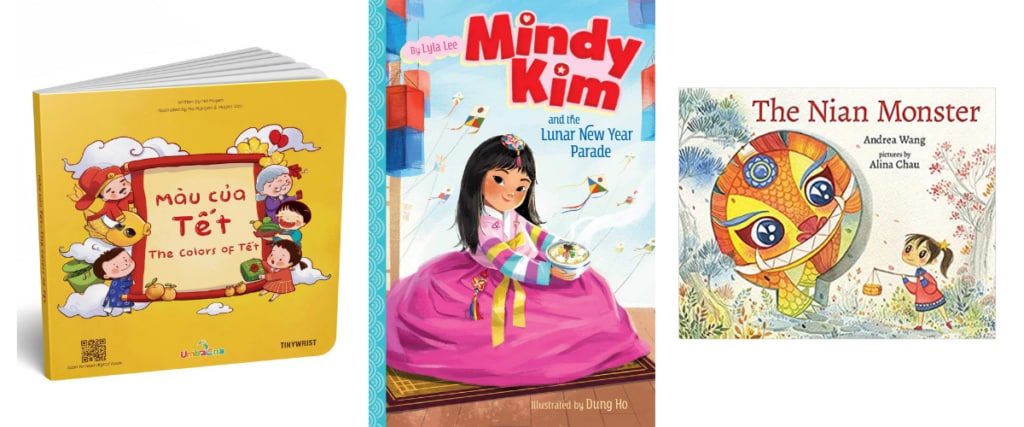 2. Watch educational videos
These short videos offer quick overviews about the Lunar New Year as celebrated in these different cultures:
3. Attend a Lunar New Year celebration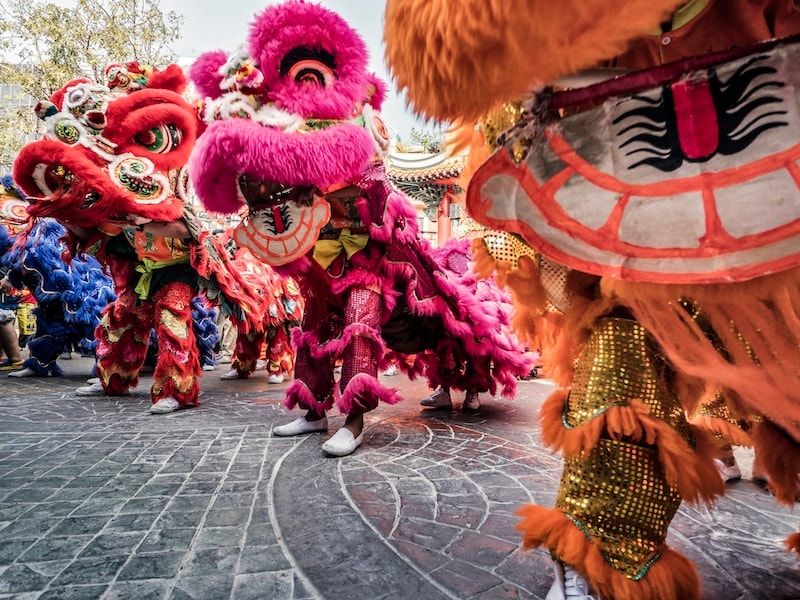 Even if your family lives outside of city centers or areas with major Asian American presence, museums, public libraries, university Asian student organizations and community organizations often host Lunar New Year festivities that are open to the public. Below are a just a few examples of free in-person celebrations:
4. Enjoy a Lunar New Year feast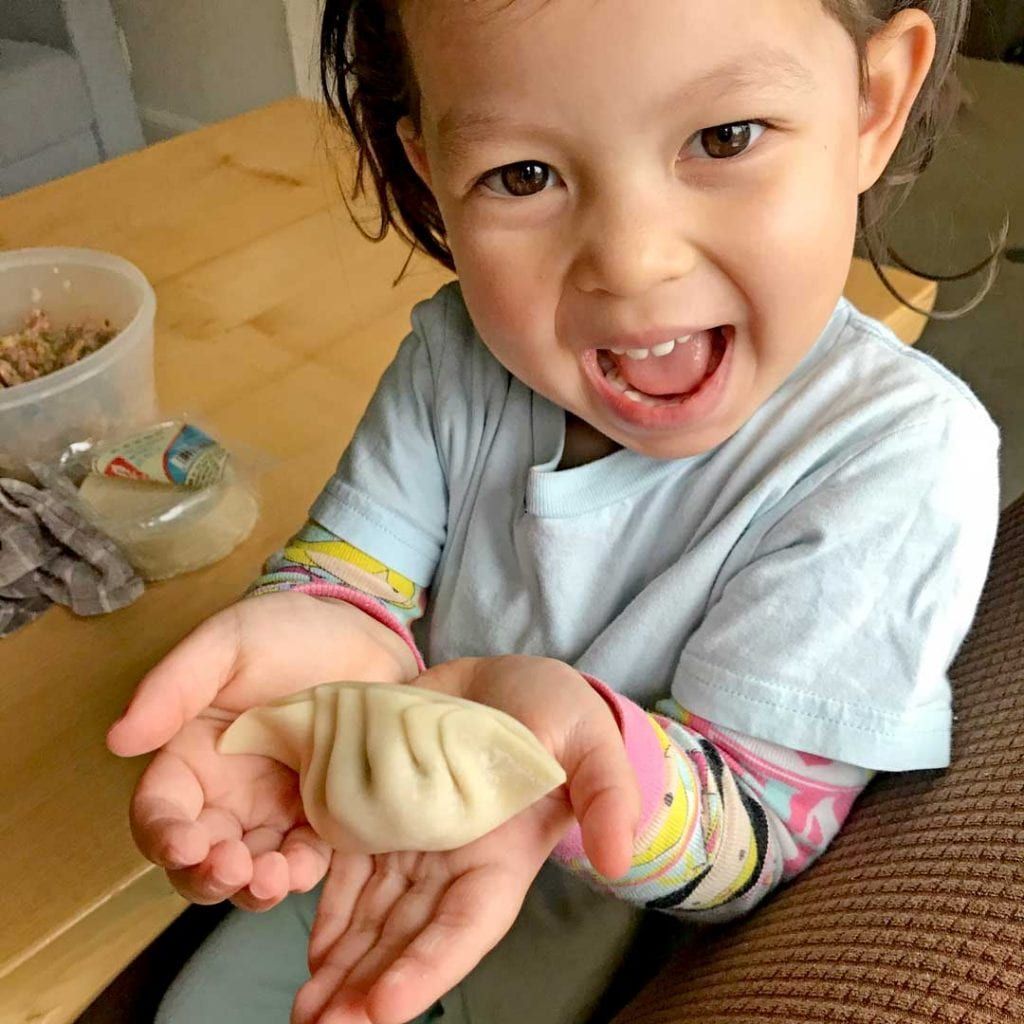 Choose a Chinese New Year dumpling feast, a comforting and delicious dukguk (Korean rice cake soup) dinner in honor of Seollal, Vietnamese Tết holiday specialties like Banh chung (square sticky rice cakes) or a mix of different cuisines!
Whatever type of meal you choose, continue to support local Asian-owned businesses. Sung Yeon Choimorrow, executive director of National Asian Pacific American Women's Forum, says, "Lunar New Year is typically a joyous and busy time for immigrant-owned Asian businesses. [This] would be a great time to support these local businesses, who are a vital part of our community."If you have little chefs at home, making dumplings, dukguk or banh chung together may be a lot of fun, but please beware, each of these delicious dishes can be quite labor intensive as preparations are usually an all-hands-on-deck extended family affair.
5. Make Lunar New Year crafts with kids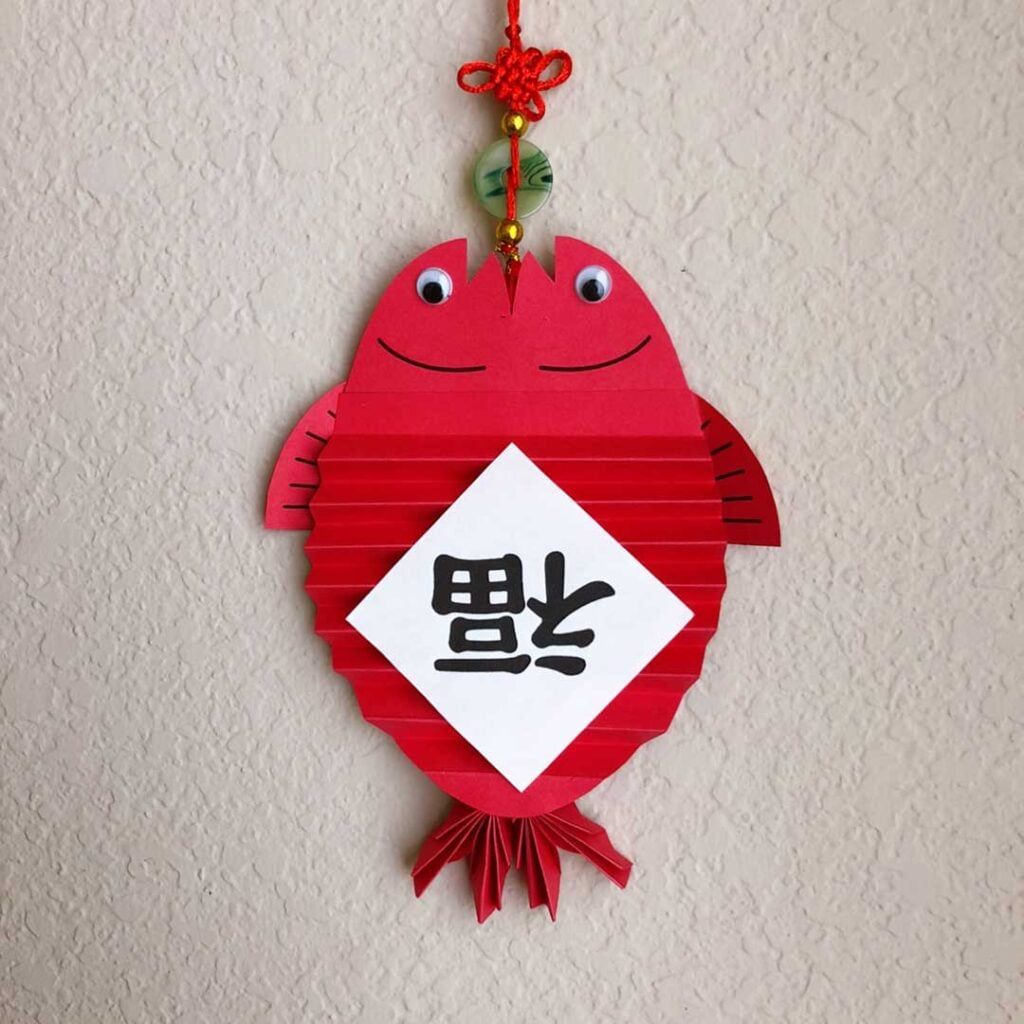 I love this beautiful Double Fish Chinese New Year Craft from Mama Baby Mandarin, created by Jeanne Chang, a mom of two from Los Angeles. "In Chinese culture," Chang writes, "fish symbolize abundance and good luck."
For more DIY craft ideas for Chinese New Year, check out Spot of Sunshine bilingual parenting blog, from Sunny Horstmann, a parent of two based in Kansas City, Missouri.
If you're celebrating Korean Lunar New Year, try these Korean fan and drum Seollal crafts from Chalk Academy. You will notice that the Seollal color scheme is a departure from the Chinese red and gold as the holiday takes on a more somber tone in Korea. If you're not particularly crafty yourself, but your kids are, or you're just short on time, Target is selling $5 Lunar New Year crafts for kids this year. Check out their build-your-own lantern kit and create-your-own characters kit, featuring rabbits wearing Korean, Chinese and Vietnamese traditional clothing.
6. Learn about the zodiac animals
The Chinese zodiac and the cycle of 12 animals is used in countries across Asia, including Vietnam, Korea and others that celebrate the Lunar New Year. Here's a mesmerizing 3-minute video about the origin of the Zodiac animals performed in traditional Chinese shadow puppets. My kiddo loves the book "Chinese Zodiac Animals" by Sanmu Tang and its quirky personality descriptions of each sign.
7. Play Lunar New Year games
Kyunghee Kim, a Korean American public school educator, author and poet shares, "On Seollal, everyone wears hanbok (Korean traditional clothing), and we would play traditional games like yut-nori." Why not give the yut-nori game a try?
8. Immerse yourselves in traditional music and dance
Watch this Korean Traditional Music and Dance Center of New York Seollal performance featuring iconic fan dance, drum dance and more. Here is a Spotify playlist of Chinese Lunar New Year Instrumental Music to set the mood for your celebration. Last but not least, the Tet playlist ranges from pop dance tunes to classics.
9. Read 'Amy Wu and the Patchwork Dragon,' make your own dragon and dance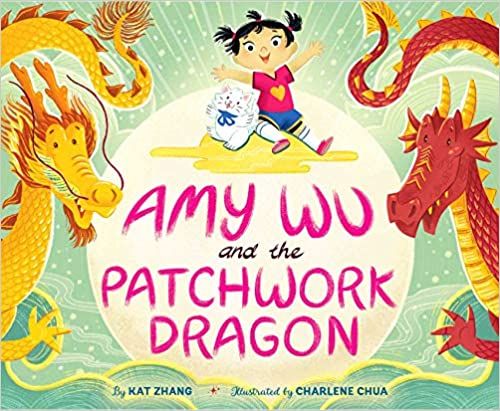 This sweet book by Kat Zhang shines bright with a lesson about celebrating our differences. Draw inspiration from Amy Wu to make a dragon of your own — there's a dragon craft at the end of the book and many more available online, including this printable dragon craft. Turn on some festive music and have a private dragon dance parade party!
10. Build a Lunar New Year themed Lego set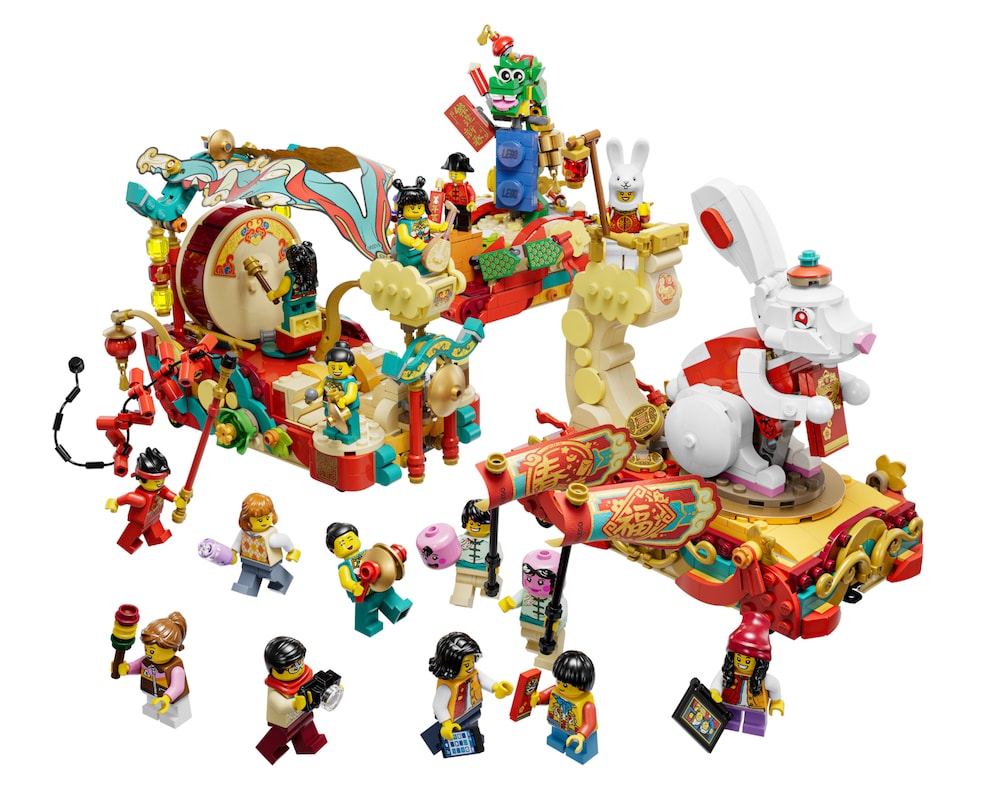 Who doesn't love Legos? They're educational and can even double as holiday decor. The beautiful Lunar New Year related sets range from $10 for this Lion Dancer to $130 for this Year of the Rabbit Lunar New Year Parade kit and can lead to hours of fun building together as a family.
Where to buy: Lunar New Year Parade ($130, LEGO)
11. Bake a Lunar New Year cake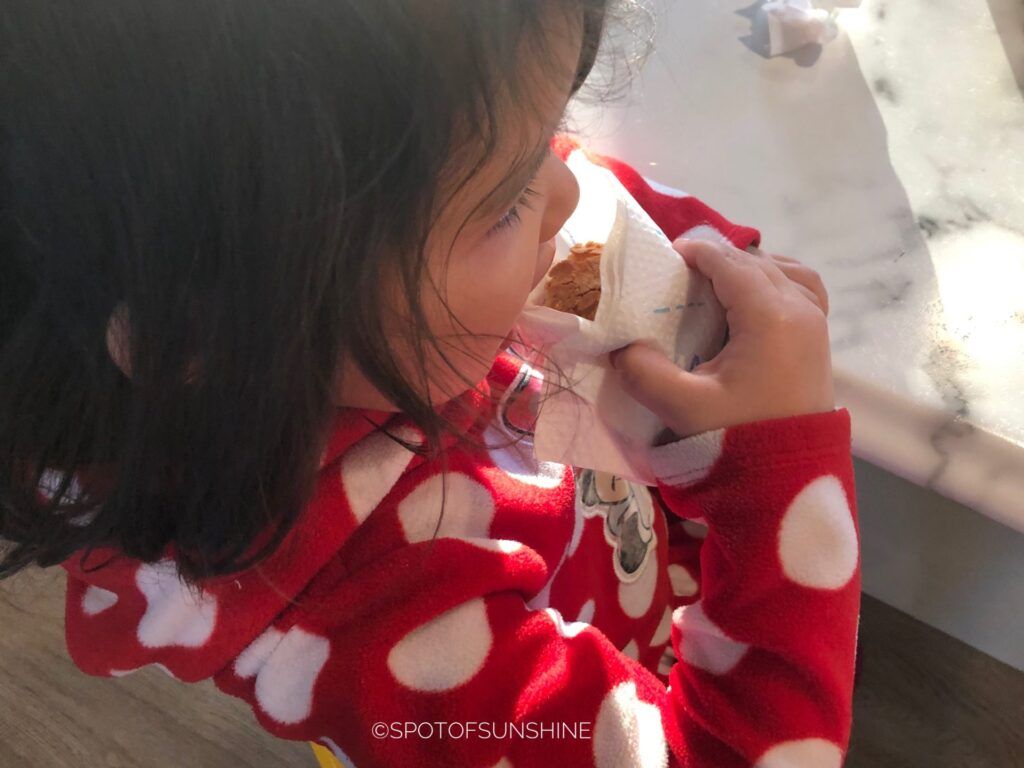 During Lunar New Year, cultures across Asia celebrate by eating cake and desserts made of sticky rice flour. Because they are sweet, round and sticky, these rice cakes symbolize togetherness and reunion. In Chinese, the characters for this dish takes on a double meaning. "年糕 (nián gāo) is a homophone of 年高 (nián gāo), which means a prosperous year," writes Horstmann on her blog, as she shares her favorite recipe for this easy, delicious and nontraditional coconut rice cake.
For a more traditional take, try this Chinese New Year sweet rice cake recipe from The Woks of Life.
12. Order a Lunar New Year box
Days United sells a different Lunar New Year culture kit for kids each year. The 2023 Year of the Rabbit kit features special red envelopes, chocolate golden yuanbao making mold, a Chinese couplets writing craft, a booklet about the zodiac animals and more. There's nothing else like this on the market that I can find, which takes so much of the work out of it for you.
Where to buy: Lunar New Year in a Box ($53, Days United)