Valentine's Day may technically be a holiday that revolves around love, but when you're a kid, it's all about the glitter, glue and paper hearts. (And it's just as well, because what parent isn't completely besotted with a handmade, heartfelt valentine craft from their little one?!)
From super pretty pink and red dream catchers to the cutest valentine holder you ever did see, here are 17 of the cutest, most creative Valentine's Day crafts for kids. Time to make room in the memory box.
1. Robot valentine holder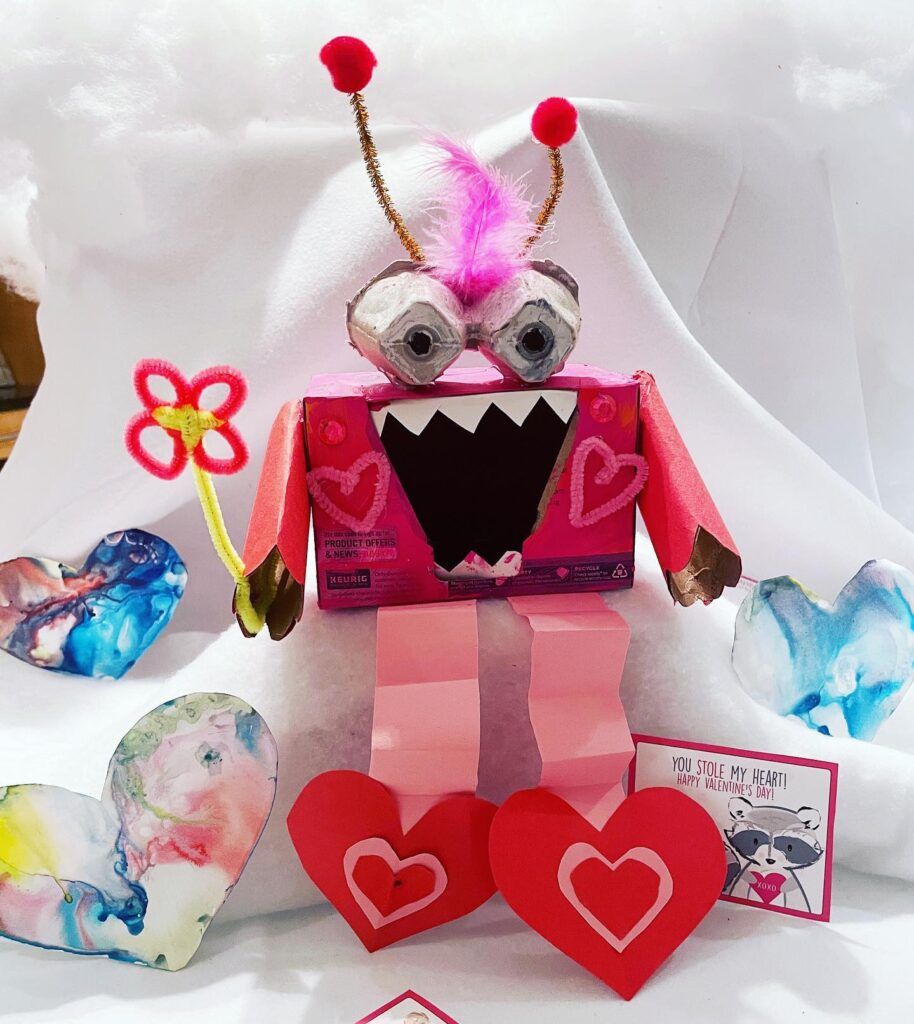 Umm, how adorable is this robot valentine holder from Create With Grey? Whether your kiddo uses it to hold their valentines or just wants a Valentine's Day robot (as one does), it's a keeper.
2. Sugar heart painting
Talk about cute! We love these pretty Valentine's Day sugar paintings from Nanny Anita. And the best part? The paint is completely taste-safe for little ones who have a tendency to put everything in their mouth.
3. Felt flower hearts
What's better — and fancier — than heart cut-outs made out of cute paper? Heart cut-outs made out of cute paper with sweet felt flowers and messages attached a la Handcrafted Brunette. Love!
4. Valentine's Day bags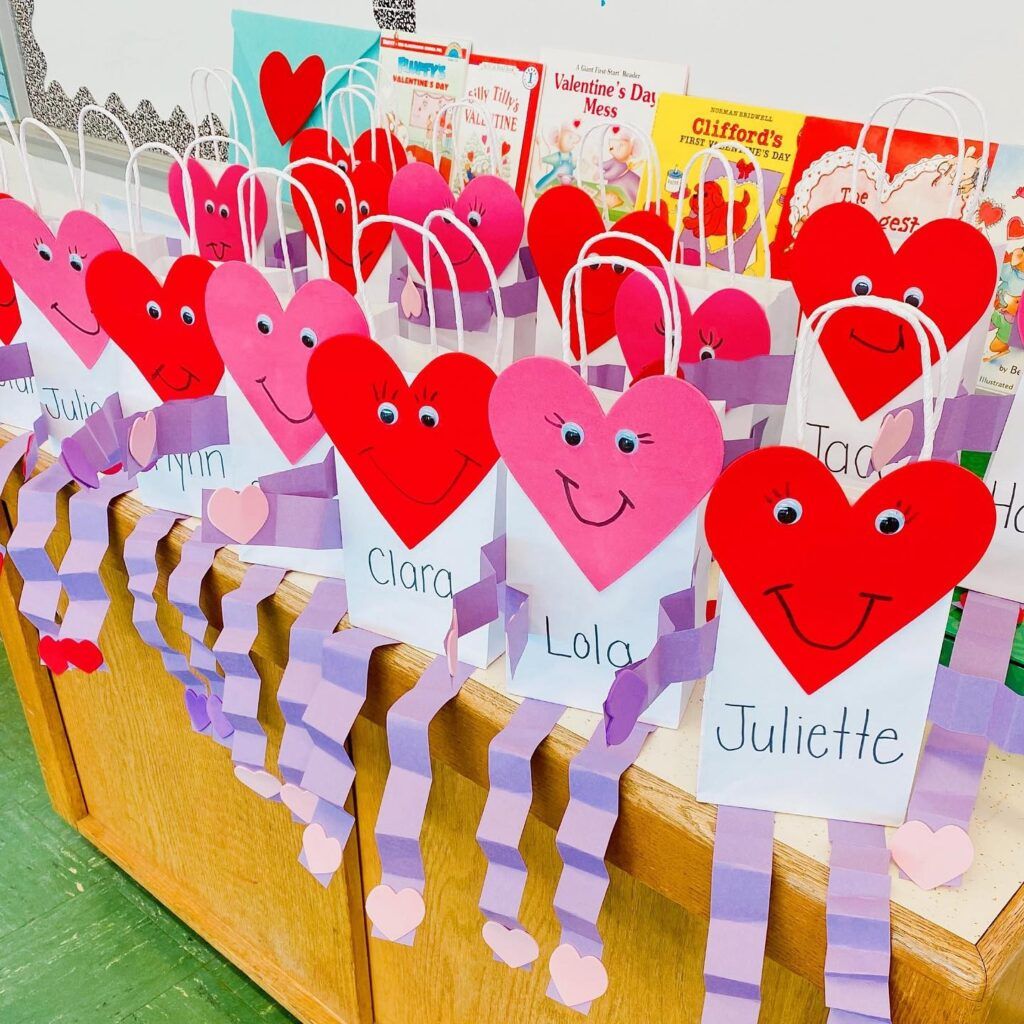 Want a Valentine's Day craft for preschoolers that's fun and functional? These Valentine's Day bags from First Grade Fan Club tick all the boxes.
5. Love bugs
Looking for Valentine's Day crafts for toddlers? Look no further. Since there's nothing cuter than the feeties of little ones, this sweet love bug craft from Craftabella is sure to be a hit. (Not to mention, it's one of the easiest Valentine's Day crafts for kids out there! Win-win!)
6. Textured yarn heart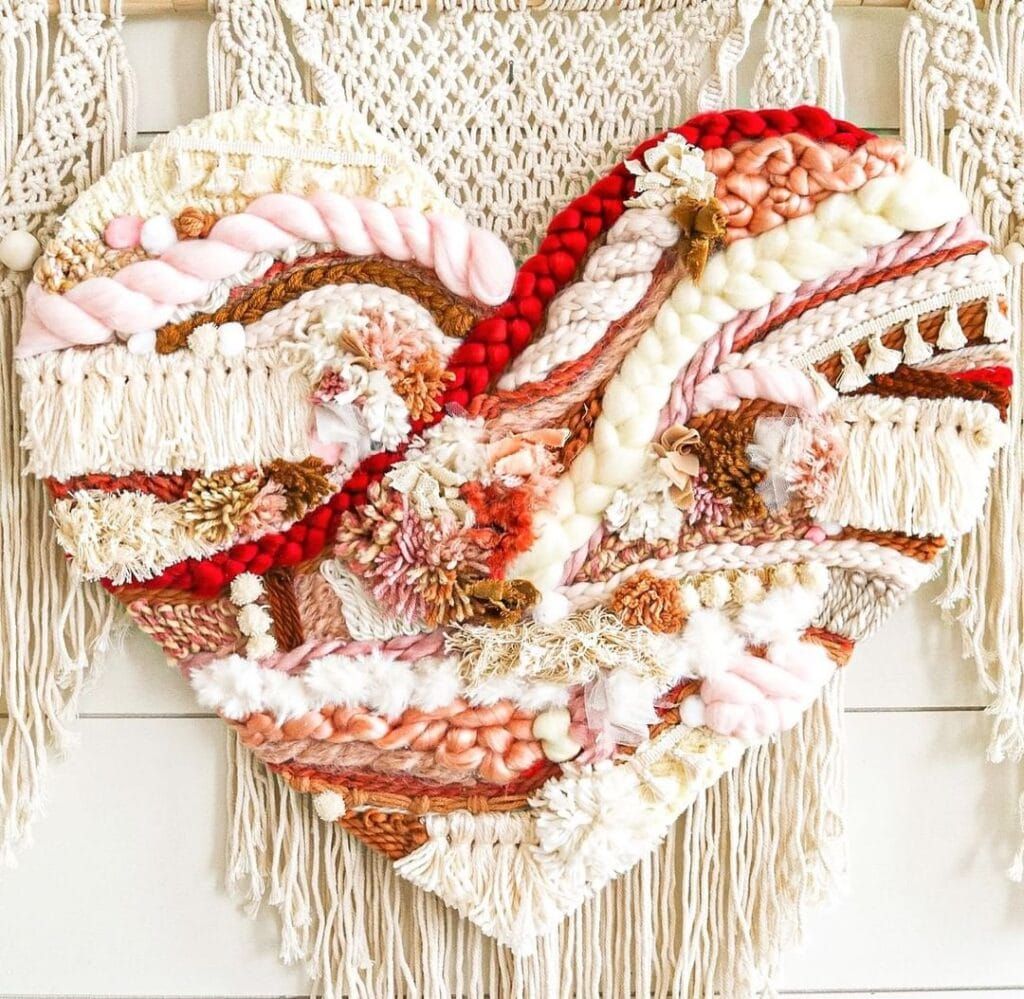 A Valentine's Day craft for older kids? Perhaps. These textured yarn hearts from Jordyn Hadwin are gorgeous (and can be made a little easier for little kids by simply wrapping a few pieces of yarn around a heart).
7. Penguin love
Let's face it: Penguins are always a good idea. And they're even more adorable when they're adorned with hearts, bows and smart top hats. These paper valentine penguins from Young School Art With Mr. G are surprisingly easy to make — and guaranteed to put a smile on anyone's face.
8. Cute cacti
Kids will get a kick out of these adorable cactus valentines from I Heart Crafty Things. And not only are they adorable, but they're the one of the best Valentine's Day crafts for preschoolers since they're mess-free — a plus in any parent's book.
9. Valentine dream catchers
Dream catchers are definitely having a moment, so why not put a Valentine's Day spin on the stylish trend. This sweet Valentine's Day dream catcher (inspired by mericherryla) will look pretty displayed on a window any time of year.
10. Lovebirds
Looking for Valentine's Day crafts for kids on the older side? How about these positively adorable lovebirds from Learn Craft Grow? Cute, customizable and a perfect addition to any bedroom shelf. Squee!
11. Button hearts
Not only is this button heart Valentine's Day craft from Daily Momtivity super cute, it's a great way for little kids to hone their fine motor skills!
12. Smarties flower valentines
Not only do these Valentine's Day flowers from Mer Mag look super pretty, they've got a sweet treat — Smarties! — in the middle. Clever.
13. Valentine shoebox
Looking for an original idea for your kiddo's valentine holder at school? We love this creative valentine shoebox idea from Olive and Eve Co. Though, we must say, this monster is definitely more sweet than scary!
14. 3D stacked hearts
One of the quickest, cleanest and cheapest valentines crafts for toddlers? The 3D stacked hearts from Scissor Tales. Simply cut out some hearts from cardboard and let them do their thing!
15. Valentine dinos
We can't lie. We're completely obsessed with these ridiculously cute Valentine's Day dinosaurs from Sunny and Gold. Such a cute project!
16. Valentine mailbox
This creative valentine mailbox from In the Bag Kids' Crafts is cute, easy and budget-friendly. 'Nuff said.
17. Painted lovebug rocks
Talk about cute — and creative! These painted lovebug rocks from Rock Painting 101 are an adorable and original craft for Valentine's Day. Who wouldn't want one of these?!