Growing an entire human being in your belly for nine months is a lot of work. Moms-to-be deal with all sorts of unpleasant pregnancy symptoms, countless doctor appointments and many uncomfortable sleepless nights — and that doesn't even get into what happens during labor and delivery. While you feel that holding that adorable baby in your arms is reward enough, some partners opt to give new moms a token of appreciation, commonly referred to as a "push present."
What's a push present?
A push present is exactly that: a gift given to the new mom as a way for her partner to show how much they appreciate her doing the hard work of carrying and giving birth to the newest member of the family.
The very idea of push presents can be pretty controversial. Some women love and expect them, while others roll their eyes and don't want anything to do with them.
"Personally, I thought the idea of a push present was really gross," says Jody McLellan, a mom of two from Austin, Texas. "It felt so antiquated to me, like something out of the 1950s. That said, I didn't ask for one, but my husband gave me a delicate necklace with a charm that represented our new daughter's zodiac sign, and I loved it. It's sentimental to me and represents a special time in our lives more than anything else. I still wear it every day, and she's 10 years old."
Does a push present have to be expensive?
Some moms may find the idea of a push present distasteful because they see it as something superficial and overpriced, but experts say there's no reason why a push present has to be expensive at all.
"Celebrities have led us to believe that this gift has to be diamond-encrusted jewelry, but the truth is that it can be anything," says Adina Mahalli, a family care specialist at Maple Holistic Health. "Everybody likes a gift, and this occasion is just a great excuse. We give those close to us gifts for their birthdays, anniversaries and even promotions, so why not show them that you care on the occasion of bringing a miracle into the world?"
Lisa Rathbun, a mom of three from Lenox, Massachusetts, agrees.
"I can't say that I expected a present after I had our first baby, but when my husband gave it to me in the hospital, I felt like my heart exploded," she says. "It wasn't anything expensive. He had taken a photo of me holding our son right after his birth and put it in a lovely frame and gave it to me with a sweet note. Having a baby is such a huge deal for a family. I think giving a little gift is just a way to commemorate a huge change in your life."
Who can buy a push present?
The modern world of push presents has evolved beyond just gifts given by a new mom's partner. Abby Sparks, CEO and founder of Abby Sparks Jewelry in Denver, says that, these days, it isn't only the partners coming in to find push presents for new moms.
"My favorite inquiry we received was from a woman who wanted to create a push present for herself," Sparks says. "She was looking for a necklace with the initials of her future child. I love this because, in 2019, women should totally feel empowered to get something to celebrate this huge occasion on their own if that's something that they want."
Push present ideas for new moms
If you're looking to get a push present for a special mom-to-be (or for yourself!), here are a few ideas that cover all types of interests and budgets.
1. "Mama" necklace
This simple and subtle "mama" necklace makes for a sweet celebratory gift of mamahood. Mom can wear it alone or as a layering piece. So pretty.
Where to buy: The MAMA Letter Necklace ($30, Mint & Lily)
2. Maid service for 2 months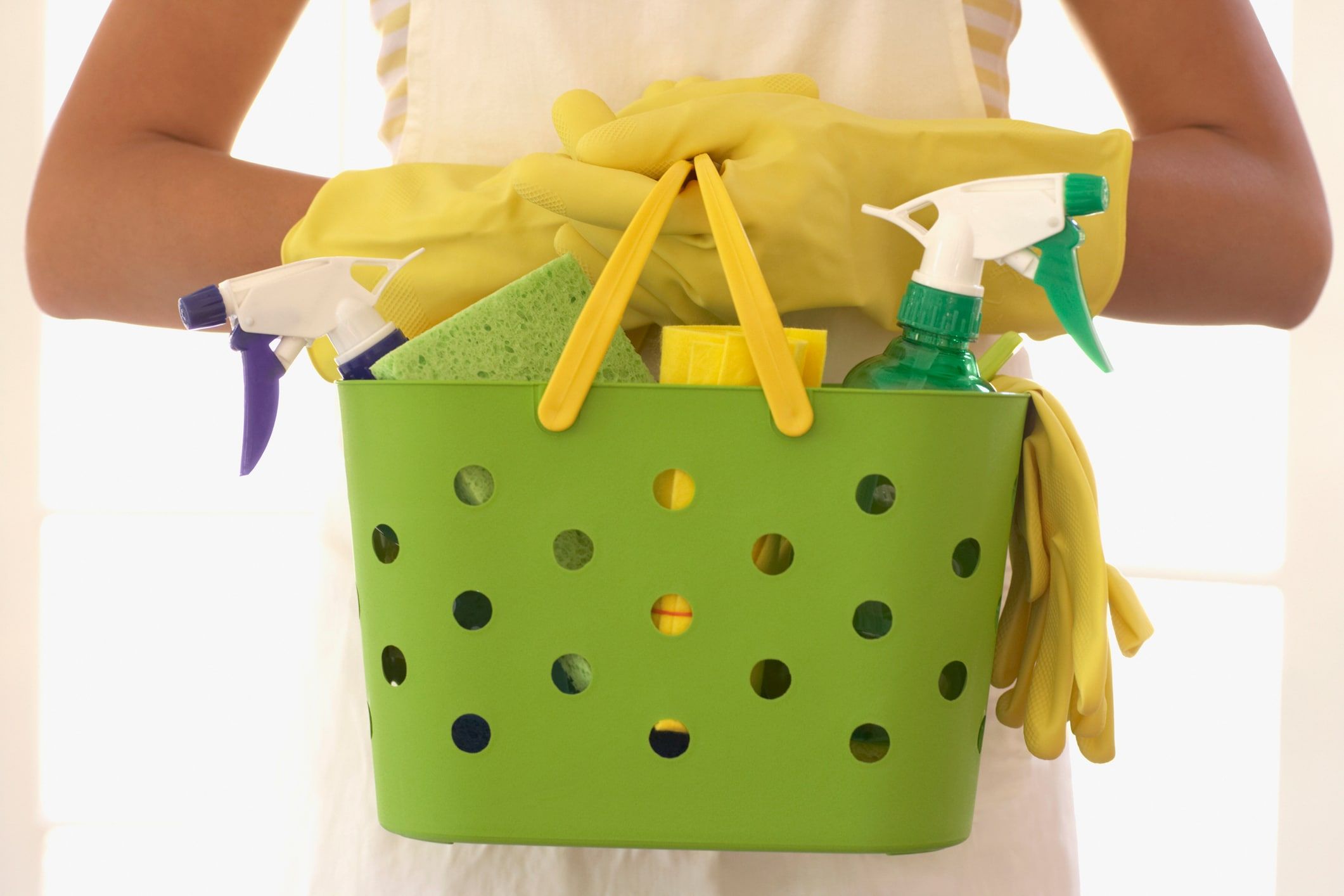 Cleaning her house is going to fall pretty low on the priority list after giving birth. Mom is going to be too busy trying to stay awake after sleepless nights with a new baby to pay attention to vacuuming, and her partner is bound to be pretty wiped out, too. But watching a mess pile up around you can be stressful, so hiring a house cleaner for the first two months could just end up being the best gift you ever gave.
Where to buy: Find housekeepers (rates vary, Care.com)
3. Baby heartbeat sound wave picture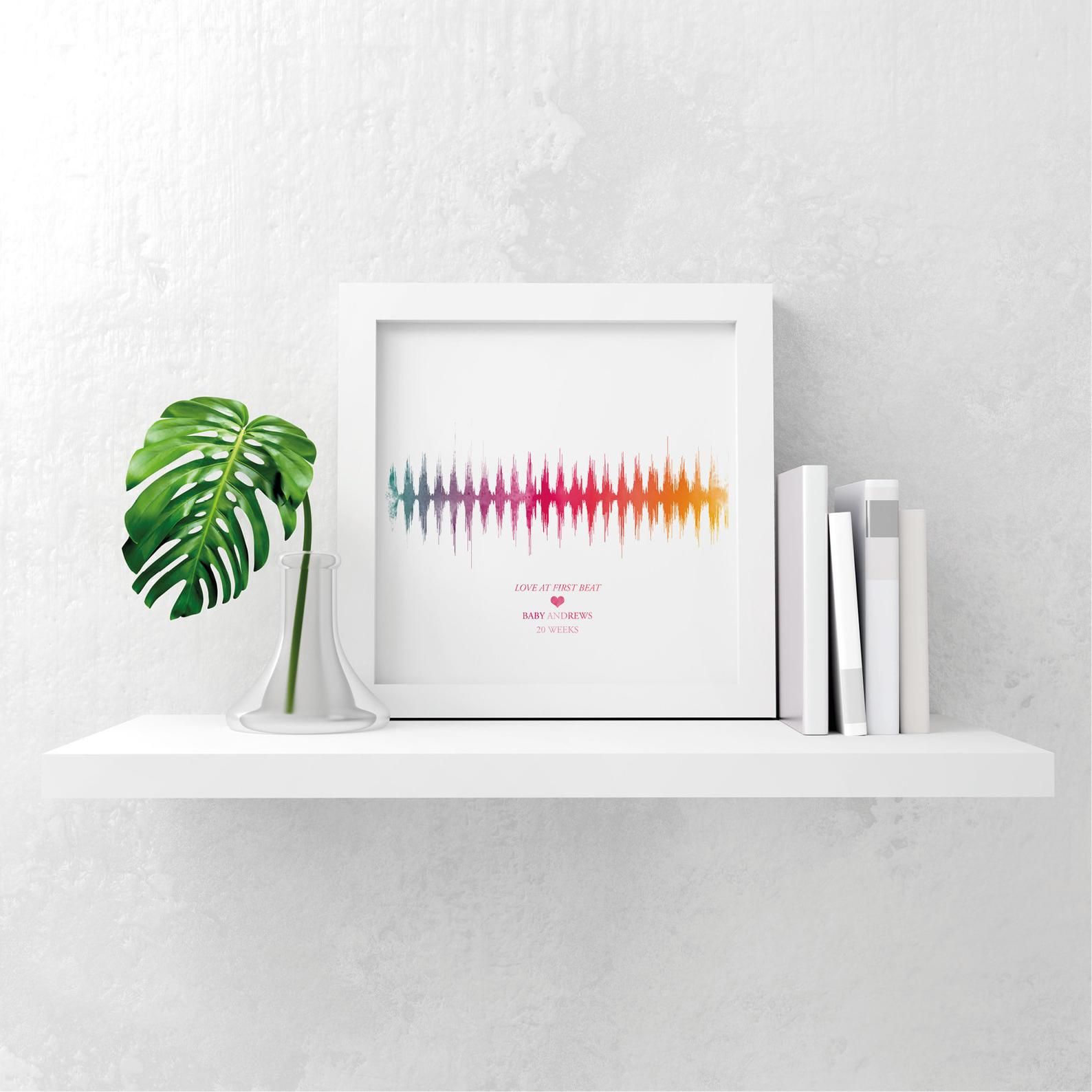 This personalized watercolor is a unique way to remember the days before your baby was out in the world with the rest of the family. Simply send in an MP3 or a scan of your baby's heartbeat, along with the text that you would like them to use, and they'll make you your own watercolor to hang in your home forever. This is an unexpected and thoughtful gift.
Where to buy: Personalized Watercolor Baby Heartbeat Soundwave Picture ($18, MadeByMikaLtd/Etsy)
4. Personalized Mama Llama necklace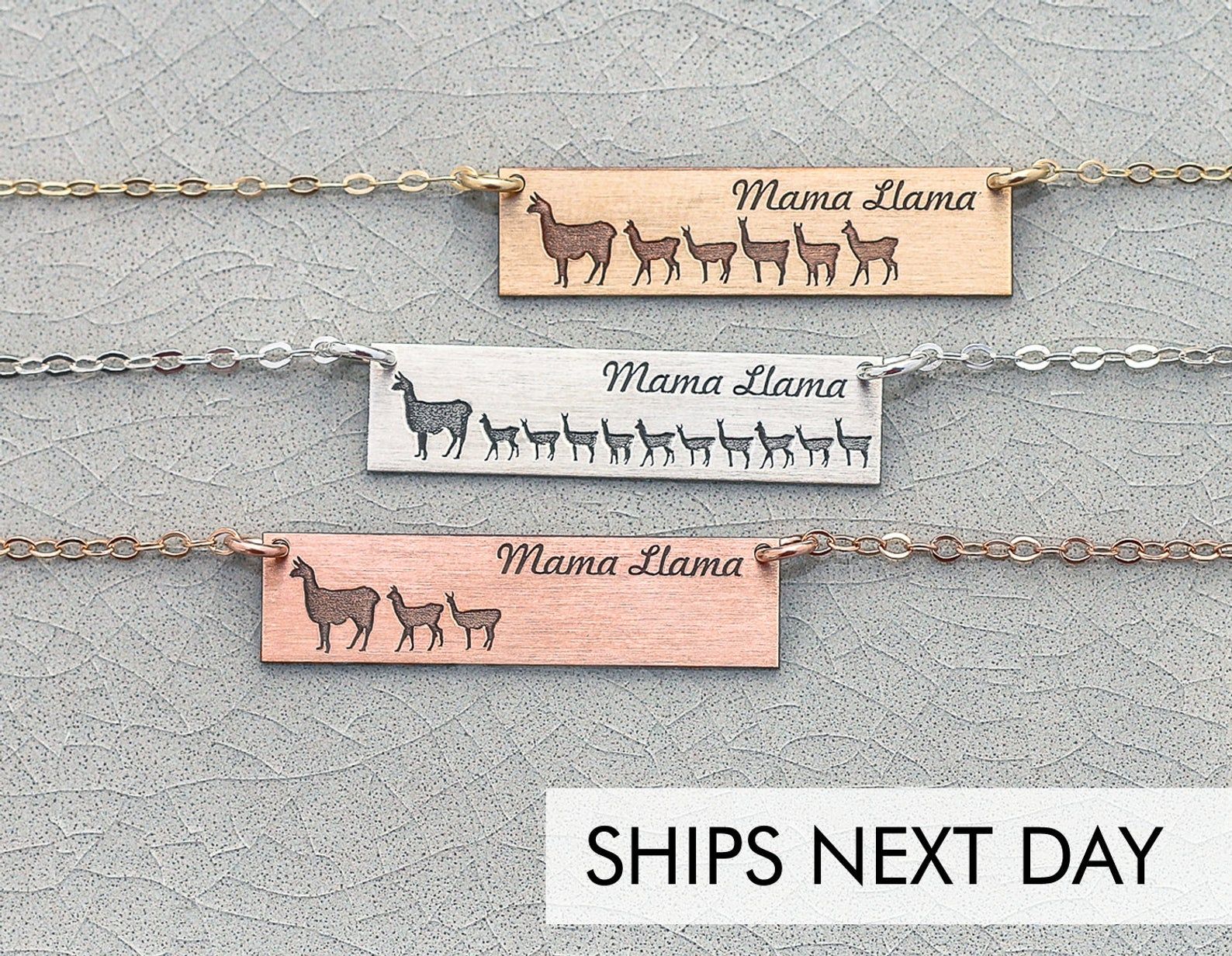 In case you didn't know it, llamas are the new unicorn. Offering a unique twist on the Mama Bear necklaces of the past, this sweet charm is perfect for the mom who is on her third or fourth little llama. Each necklace is handmade, and the Etsy seller also makes the same charm using bears or sharks (in case you want mom to have "Baby Shark" stuck in her head for life.)
Where to buy: Personalized Mama Llama Necklace ($39, IvyByDesign/Etsy)
5. Spa and Wellness gift card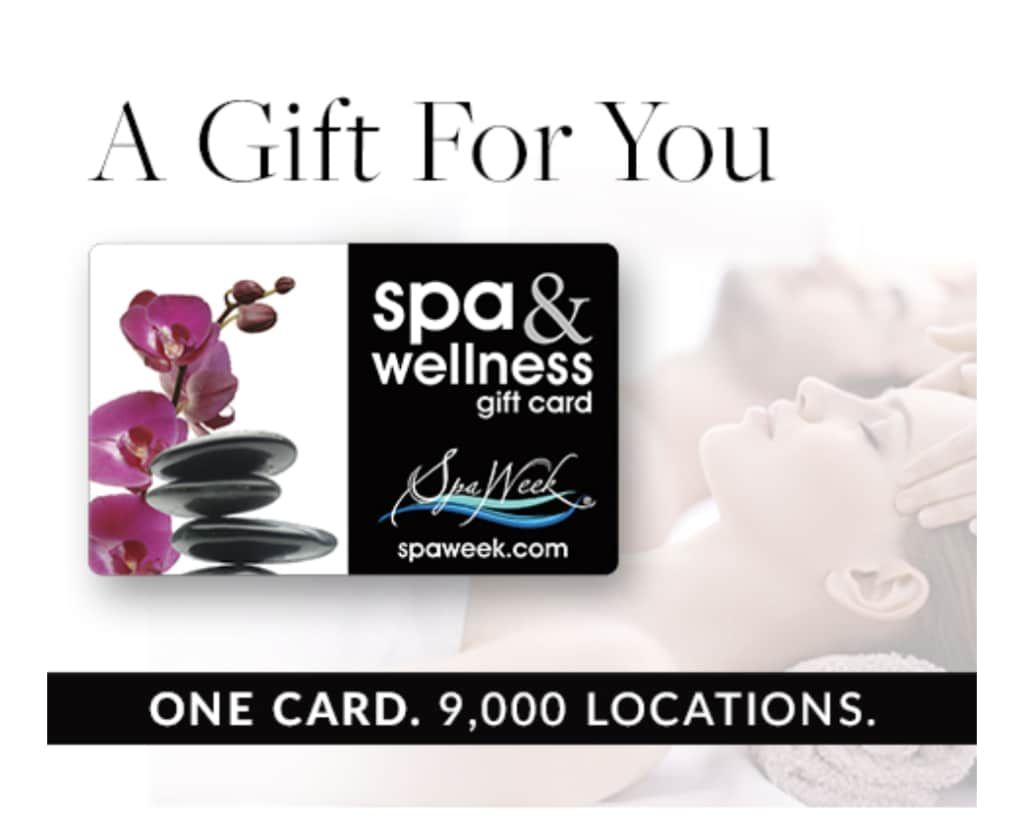 She's probably not going to be treating herself to anything that's not baby-related for a while, so here's your chance to do it for her. These Spa and Wellness gift cards can be used at any of over 9,000 locations nationwide. Just make sure there's a spa near mom on the list, and treat her to a massage, facial or any other session of pampering she'll enjoy.
Where to buy: Spa & Wellness Gift Card (Various amounts, Spaweek.com)
6. iPhone 12 Pro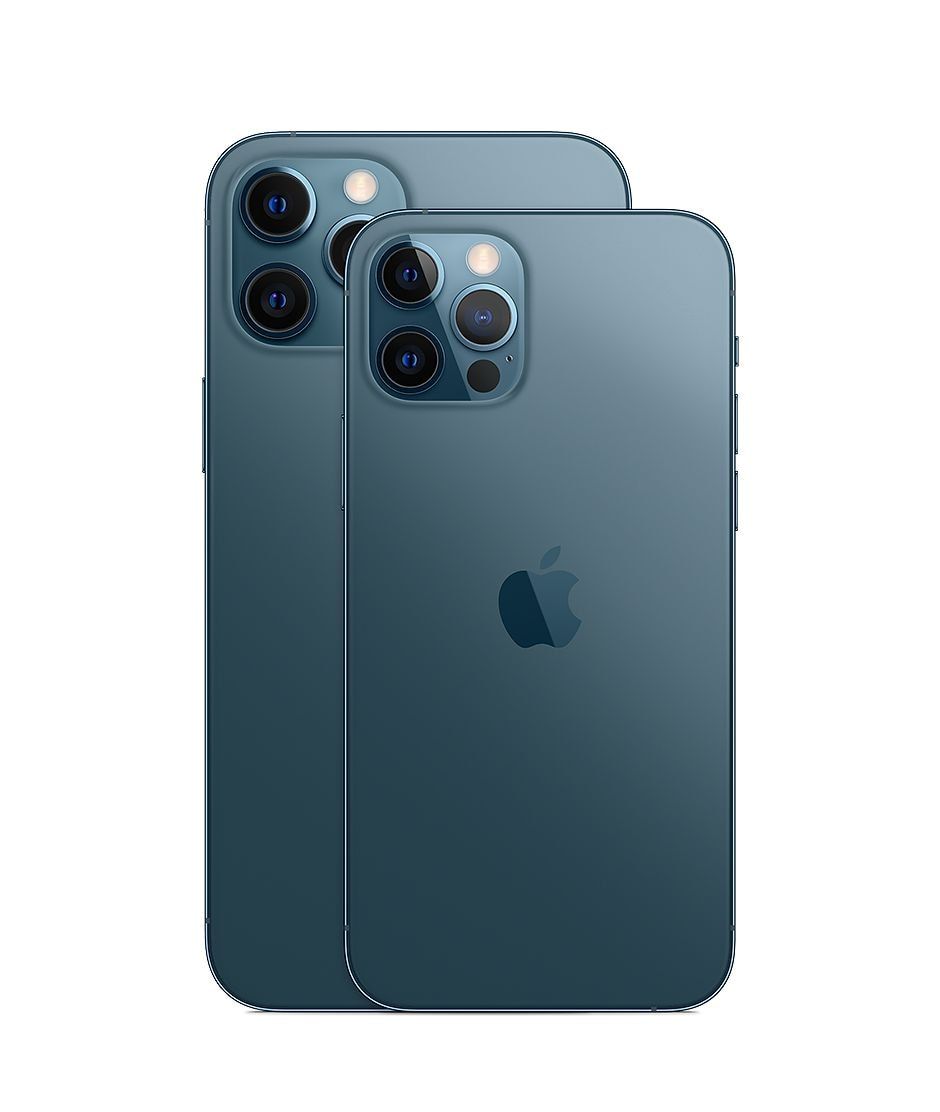 Mom is going to be taking an awful lot of pictures of the newest member of the family, so she may as well have a really nice camera phone. The iPhone 13 Pro boasts stunning photos with great detail and sharp focus. It comes with Telephoto, Wide and Ultra Wide cameras, as well as a new Cinematic Mode, which means it's better than ever at capturing video.
Where to buy: iPhone 13 Pro (starting at $42/mo, Apple)
7. Newborn and family photoshoot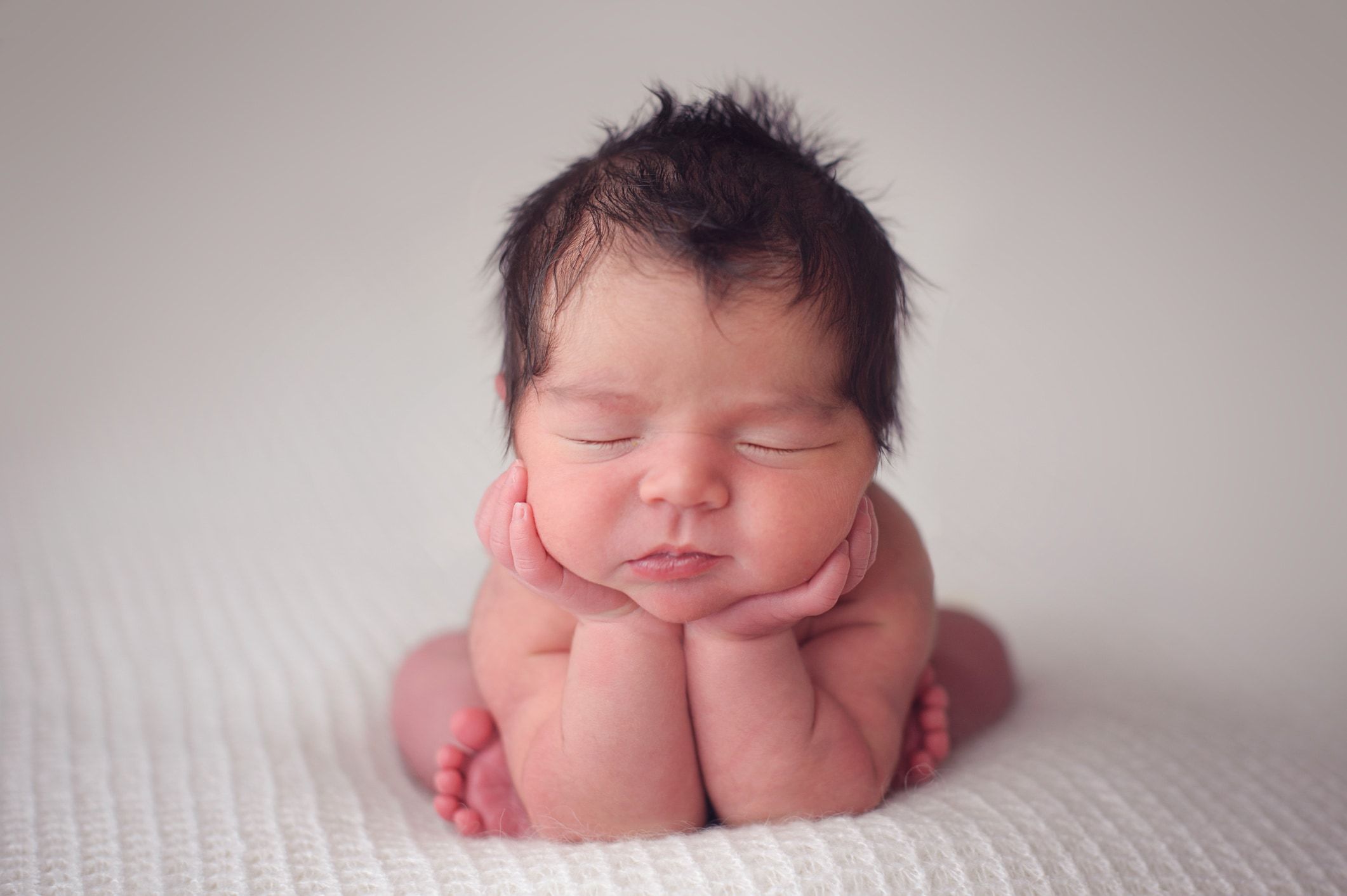 This one is for the mom who wants the pics but has zero interest in taking them herself. Your baby will only be a newborn for so long, so many families book a photo shoot with a professional to capture those fleeting first few months on film. Do the research so she doesn't have to do it herself, make sure she likes the photographer and then book it for a time when she thinks she'll be up for it. Yelp is a good place to start looking for a local photographer, but make sure to search on Facebook and Google, as well. The cost will depend greatly on where you live and what kind of package you choose.
Where to buy: Find a newborn photographer (various amounts, Yelp)
8. Nespresso machine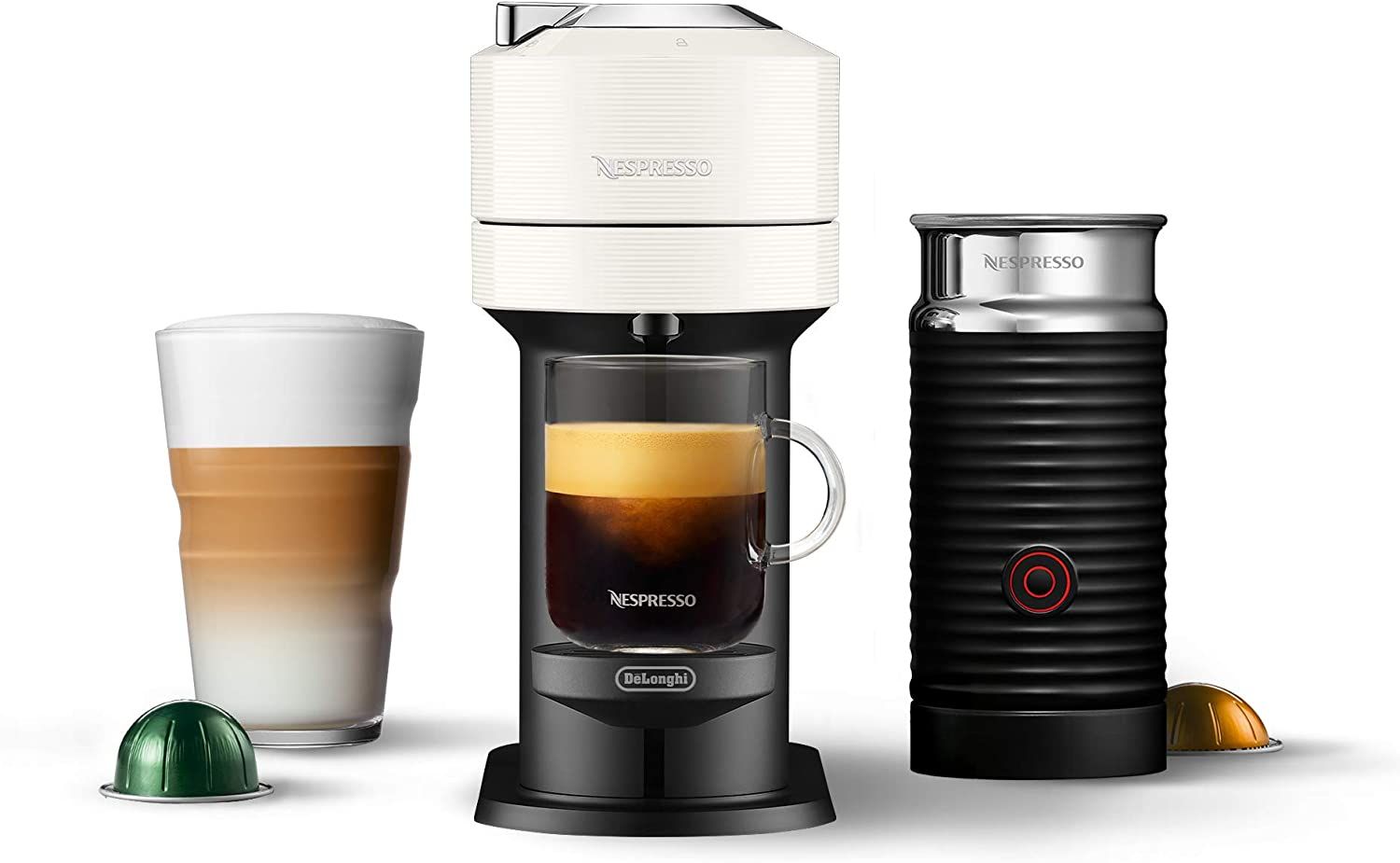 There's no way around it, the new mom is going to be keeping some really unfortunate sleeping hours during the first few months. Mom will want coffee, and she'll want it quickly and preferably without a lot of hassle. The great part about this gift is that it has longevity because parents continue to need caffeine to keep up with their kids for many years to come. (Trust us.) This single-serve coffee machine from DeLonghi makes regular coffee and espresso — and it froths all types of milk in seconds. So fancy!
Where to buy: Nespresso Vertuo Next Coffee & Espresso Machine by De'Longhi ($235, Amazon)
9. A luxurious pajama set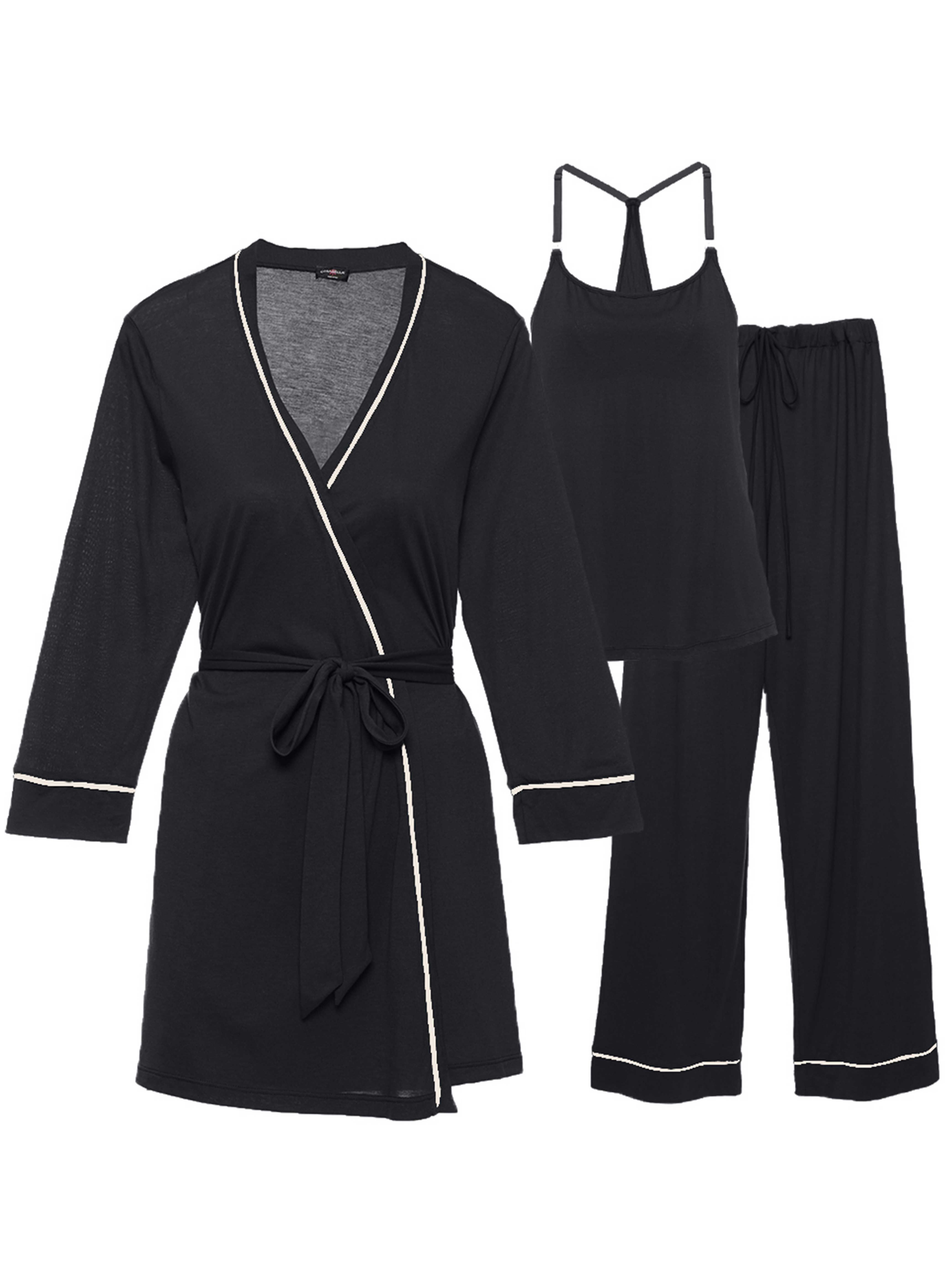 Most new moms aren't going to feel like pulling on a pair of uncomfortable jeans for the first few weeks, so why not help her lounge in style? A fashionable set of PJs will also help her feel more confident when visitors descend on her hospital room to see the new baby. This three-piece set from Cosabella is ultra comfy and also has nursing straps she can clip on and off when baby needs to nurse.
Where to buy: Bella Maternity 3-Piece Pajama Set ($159, Cosabella)
10. 'One In A Million' initial pendant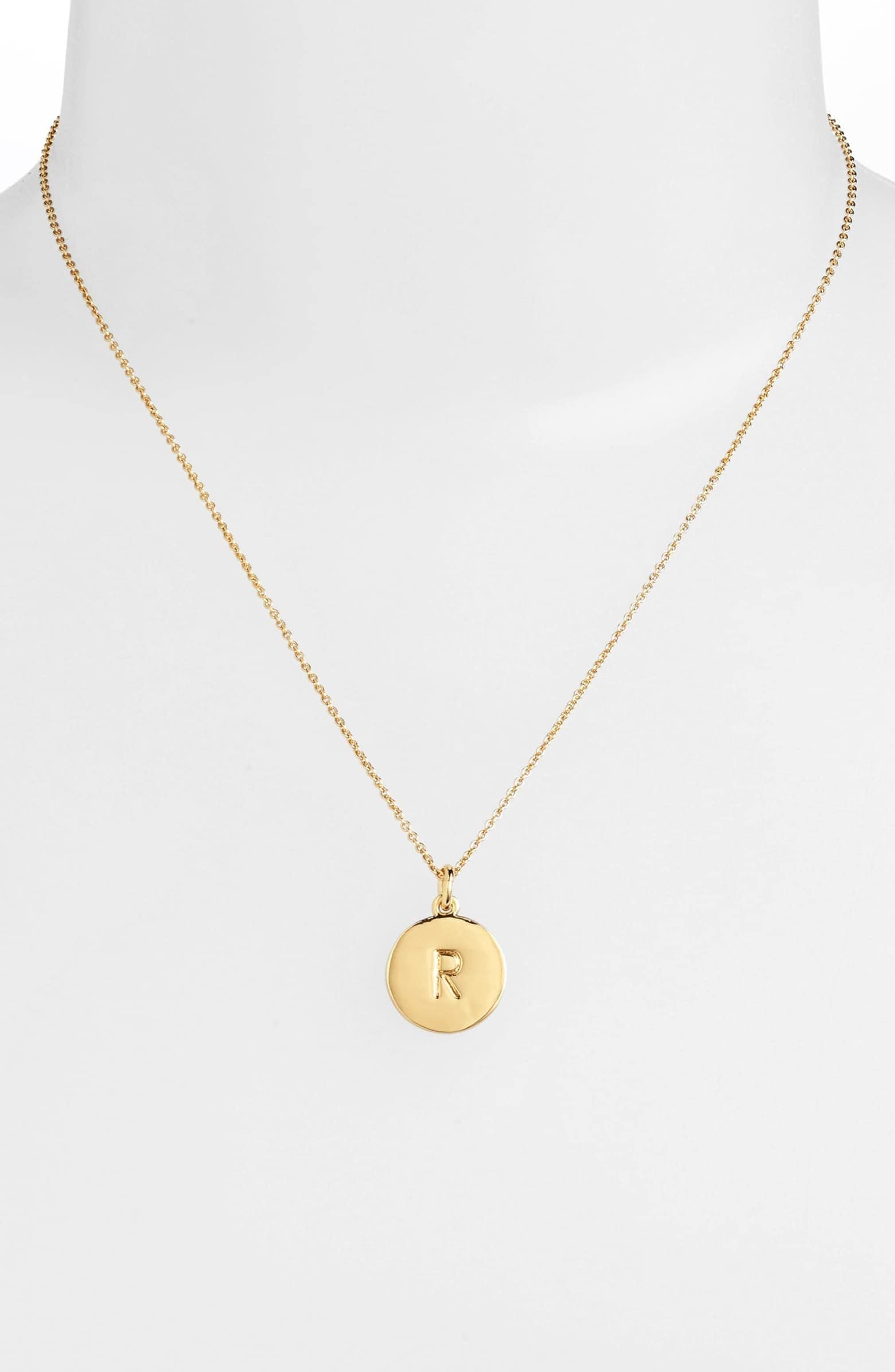 When it comes to push presents, jewelry is always a safe bet. This Kate Spade initial pendant is chic and sophisticated, and you can order it with either mom's or the new baby's initial. You can't really go wrong with this pendant. It's a classic gift.
Where to buy: Kate Spade One In A Million Initial Pendant ($58, Nordstrom)
11. Hydro Flask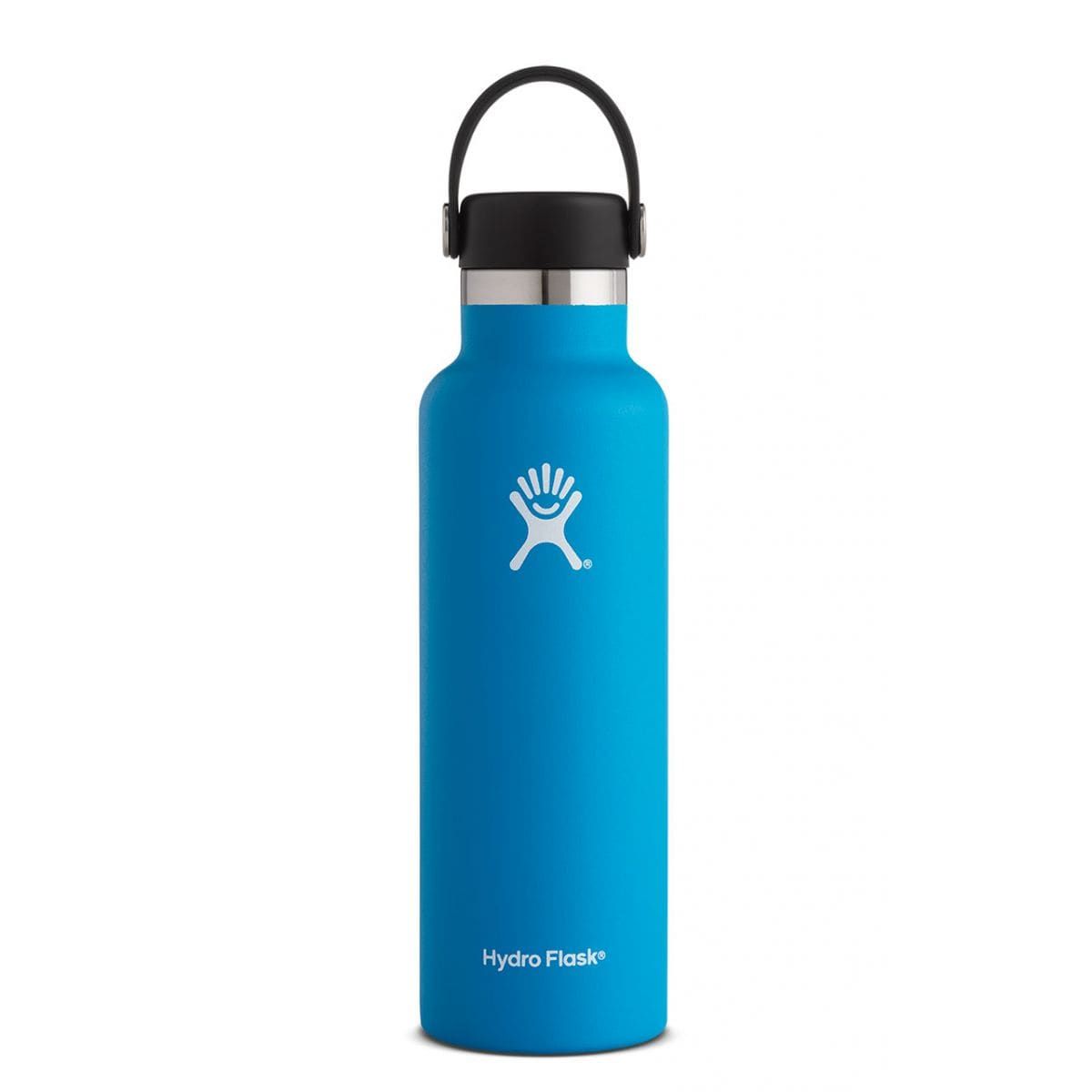 OK, this may not be the most sentimental gift, but it is among the most practical, and some moms are way more into getting something that they'll get a ton of use out of than anything else. If the new mom is breastfeeding, she'll want to have easy access to water at all times, and a Hydro Flask will do the trick. These water bottles are super popular right now for many reasons: They keep your water ice cold, they don't leak and you can get them in every color imaginable. This is also a fantastic gift for an active mom who will be looking to get out and about as soon as she is able.
Where to buy: Prism Pop Limited Edition 21 oz Standard Mouth ($33, Hydro Flask)
12. Polaroid Instant Snap digital camera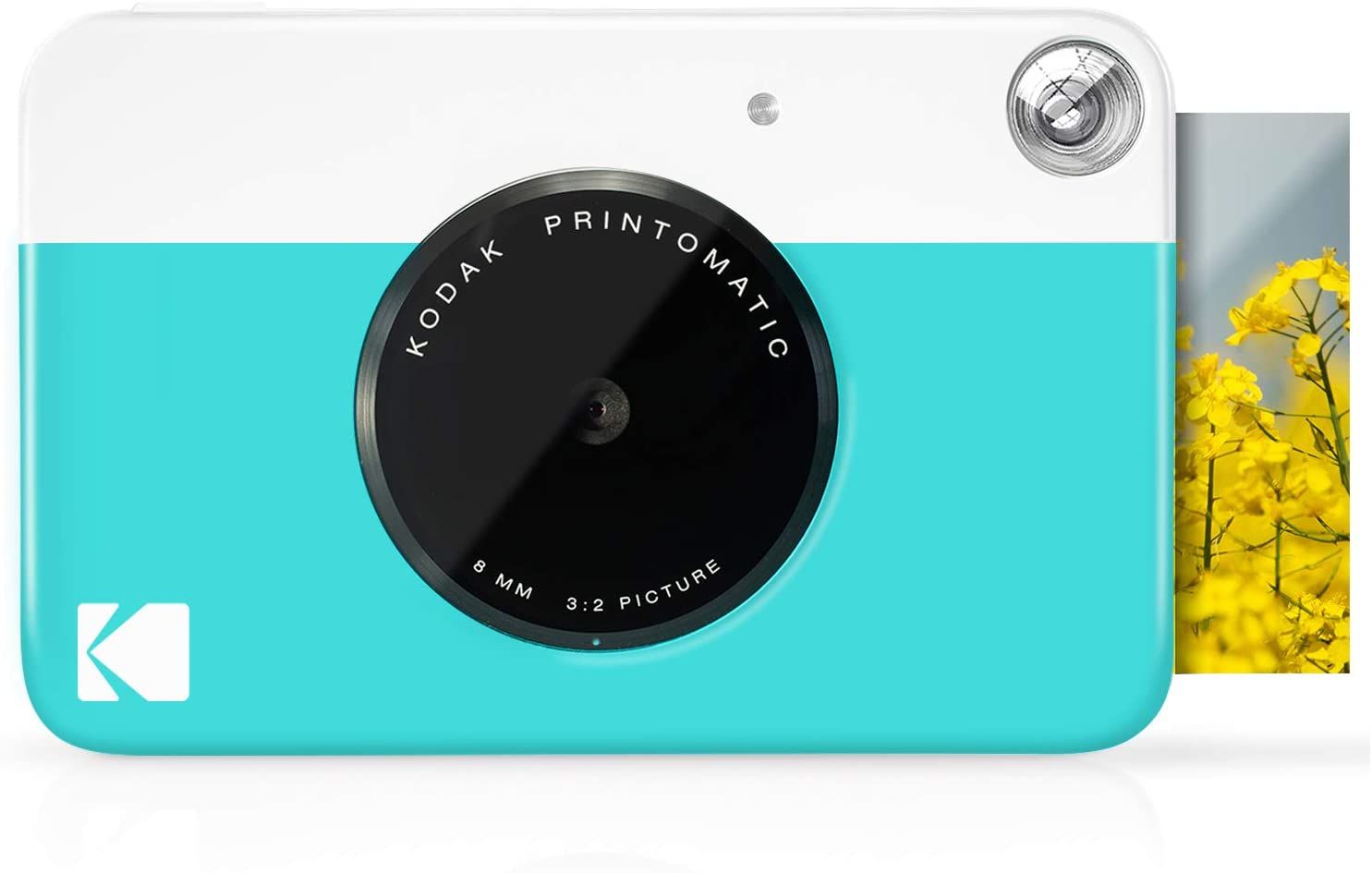 This is the ideal present for the new mom who lives for nostalgia. The KODAK Printomatic allows you to take a quick pic and print it instantly. This camera is a good alternative to the fancier DSLR and perfect for moms who want to take a lot of photos without much hassle.
Where to buy: KODAK Printomatic Digital Instant Print Camera ($50, Amazon)