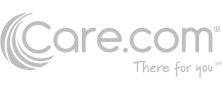 Carmel Mountain Preschool
9510 Carmel Mountain Road
San Diego, CA 92129
9510 Carmel Mountain Road, San Diego, CA 92129
Carmel Mountain Preschool
9510 Carmel Mountain Road
San Diego, CA 92129
9510 Carmel Mountain Road
San Diego, CA 92129

At Care.com, we realize that cost of care is a big consideration for families. That's why we are offering an estimate which is based on an average of known rates charged by similar businesses in the area. For actual rates, contact the business directly.
Details and information displayed here were provided by this business and may not reflect its current status. We strongly encourage you to perform your own research when selecting a care provider.
Carmel Mountain Preschool is a privately owned preschool and offers part time and full time programs for children from 18 months to Kindergarten Prep. We also offer a school age program for elementary student for local schools in Rancho Penasquitos.
LICENSING INFORMATION
Care.com has not verified this business license.
We strongly encourage you to contact this provider directly or California's licensing department to verify their license, qualifications, and credentials.
Cost & Availability
Costimate™

$300/week
At Care.com, we realize that cost of care is a big consideration for families. That's why we are offering an estimate which is based on an average of known rates charged by similar businesses in the area. For actual rates, contact the business directly. 10/30/2019
It has been an amazing experience to see our daughter Olivia grow and thrive for the past 2.5 years at the CMP.
After trying two other schools prior, I can say with absolute certainty, this is the best decision we made as parents. I enjoy walking her to class every morning and seeing her excitement about the teachers and the activities. Thanks to the entire team at CMP 09/27/2019
CMP has been amazing for our family! Our son Jack has been there for 2 years and is thriving. The joy in his face everyday that he get to go to school is contagious. He has learned a tremendous amount in such a unique environment and I am so appreciative of everyone at CMP. 12/20/2018
We love CMP! With 2 children in attendance, we trust the teachers and support staff impeccably. The facilities are immaculate. The teachers are highly qualified. There is more love for our children than we could ever expect. We recommend CMP to all of our friends in the area. 12/20/2018
As a speech pathologist for 43 years in the school district, a background in preschool education programs and a grandmother to 2 current students, I can attest that Carmel Mountain Preschool is one of the most elite programs in the area. Both of my grandchildren are thriving in their classrooms. I couldn't be happier with this program, the teachers and support staff. 12/19/2018
My wife and I have been looking for a good preschool for our son and decided to come and tour CMP. We both loved this school so much and we signed up our 3 year old to attend it. We could have not been more happier with the quality of care and attention our son receives on daily basis. We recently signed up our youngest son to attend this school as well. I can honestly say that this school is worth every penny we pay for it! 12/14/2018
Simply a well run family preschool. We've sent two kids here and have been impressed with how they continue to make improvements and grow. The staff is attentive and well trained. If you are looking for a 'quality' preschool - everything from non-toxic facilities, to organic snacks, to incredible outdoor play opportunities, to acute attention to child development needs - CMP checked all the boxes for a preschool. 12/13/2018
We love CMP! We have one graduate (first grader now) and 2 currently enrolled (2,4). This school is top notch. They are professional, there are constant activities, it is a very clean facility, the teachers are wonderful, the list goes on and on. Thank you CMP for being so wonderful.
12/12/2018
Carmel Mountain Preschool has been a gift to our family for both of our boys! Our 9 year old still wishes he could return because of his fond memories. Our 3-year old looks at his class as his second family. The community that CMP builds is exceptionally unique, inviting parents and the school to work as partners in supporting kids through preschool age milestones. They place great emphasis on the emotional development of each child, in meeting each child where they are. CMP teachers are professional, approachable, and the safety and happiness of your child is their highest priority. CMP is a locally family run preschool (for over 35 years) where you find the owners interacting with the kids, parents, and staff daily. Teachers' value is evident through the incredible Professional Learning provided and longevity and commitment of the staff. CMP promotes a love of learning, with learning through play, investigation, and experience. Whether your child is visiting the Glenn Garden, the Tinkering Hollow, the Art Studio, or one of the many outdoor playgrounds - kids are encouraged to build, explore, and question the world. If you want a preschool where your kids are encouraged to JUMP, not shy away, from rainy day puddles - this is the school for your family! 12/11/2018
I visited several schools for my three year old before I finally found Carmel Mountain Preschool and instantly fell in love with it. My number one priority was finding a school that does a lot of outdoor education. CMP is definitely great at it with their amazing nature lab, art studio and tinkering classes. My son absolutely loves it and I'm amazed by the quality of projects teachers put together with our kids. There are non stop activities. They even bake in class, have field trip visits and celebrate all the major holidays by including parents in the celebration. I highly recommend this school to everyone who is seeking a good quality place for their child. Also, their hours are perfect for parents who work full time!
12/06/2018
CMP has been an amazing place for my daughter! She started in June at the age of 18 months and I was a nervous wreck. The teachers have been so patient and my daughter has really thrived in the environment. She is so social and verbal and really looks forward to going to school in the mornings. She loves her new friends and teachers and it's so fun to see her learning and growing.

The school itself is beautiful with so much for the kids to do - the art studio, the glen, playgrounds, monthly yoga and dance classes, holiday activities and spirit weeks, chickens to feed and organic snacks provided daily.
12/05/2018
Our son has been a student at CMP for almost a year now and he loves it! Each morning our son asks, "what are we doing today?". As soon as we tell him he gets to go to school he gets the biggest smile on his face and he can't wait to go. All of the teachers and staff are engaged and show a unified front. Every single staff member is genuinely happy and kind. My days are worry free knowing our son is in good hands. Our son is comfortable, learning, and having fun which puts my mind at ease. His teachers are excellent communicators and keep us apprised of our sons progress. We feel like part of a community and we could not have asked for anything better. We are grateful every day we are part of CMP! 12/04/2018
My granddaughter is in her 3rd year at Carmel mountain preschool.
It has been a wonderful experience and she is always ready and excited to go. Her enthusiasm, growth and development says much about her experience at CMP and the quality of the experience. I'm a retired health care exec but was a home visitor with The Appalachian Regional Commission and a head start director back in the 80's so I appreciate the importance of a quality pre school educational environment!! 12/04/2018
My daughter has been attending Carmel Mountain Preschool for 3 years now and we (and she) have been so happy there. The teachers are phenomenal - I feel like they really know my daughters individual personality and tweak things to what will suit her best. Their outdoor spaces and activities such as nature lab, art studio and tinkering add such value on top of their great play-based curriculum. I can't recommend the CMP enough!
11/07/2018
We are so happy to have our kids at Carmel Mountain Preschool! Our son is in his 3rd year and our daughter is in her 1st year and they both love it. The teachers and staff feel like family and all of them know your child. Our son is very active and needed a highly stimulating preschool where he wouldn't be in a classroom all day long. He loves Tinker Hollow where he gets to build with tools. He loves The Glenn where he learns about nature and gets to touch insects and take care of the garden. And then there's the art studio where he gets to do so many fun crafts. All 3 of these places are outdoors! The 3 playgrounds are amazing. The school encourages multidimensional play where the kids can get dirty and stimulate their senses. Our son is always singing songs from school and he shocked me when he was counting by tens in a song. He also surprised me with knowing all the months of the year from a song! Both songs involved hand and body motions which I know helped him stay interested. He wants nothing to do with the alphabet at home but at school he happily learns and can write his name. I could go on and on. What I love most are the amazing teachers who genuinely love our kids and see the best in them. I feel at ease knowing they are so well taken care of. We look forward to sending our 3rd child there when he's ready!
11/05/2018
Our son has been a student at CMP since summer 2018 and he absolutely LOVES it! He was previously at a chain daycare center and what a difference it is between there and CMP! He was picking up bad habits such as not sharing, hitting, and throwing tantrums which was so not like him. He would come home upset and not tell us why. That was our main reason for seeking something different. Within a few short weeks at CMP our son was thriving! Learning manners, coming home happy, never crying at drop off, and he actually asks to stay longer at school even after he is there 8 hours per day! He constantly talks about his adventures at school, his friends, and his teachers. We could not recommend CMP more highly! 12/19/2017
This is our daughters second year at CMP and we continue to be impressed with the high-quality care and education she is receiving. She has started in the pre-K program and learns something new everyday. I love that she is learning great pre-academic skills while continuing to play and develop strong social relationships. She adores her teachers and all of the staff there and she is always happy to go to school each day. I cannot recommend CMP enough! 12/01/2017
This school has been a great fit for my 2.5 year old son and my family! When my son began attending over the summer he had never been in daycare. We were fortunate to have grandparents fill in as care providers while my husband and I worked. My son was scared of going to school at first, but the teachers and staff at CMP knew how to make him feel comfortable and happy at school, and he was soon able to say goodbye in the morning without any tears. This school works hard to ensure that its families feel like they're part of a community. They frequently offer family events (e.g. Hullabaloo concerts, family yoga nights, etc) in order to bring families together. We have met so many wonderful people as a result of sending our son to this school. Additionally, the facility is very clean and safe. There are always lots of adults around to supervise the kids, and I am confident that when I drop my son off he is in great hands for the day. 12/01/2017
Carmel Mountain Preschool is the best decision we've made when it comes to selecting a day care for our daughter. CMP has the best staff, a safe and warm environment, a variety of classes for our daughter to learn and explore. Our daughter comes home telling us about her wonderful adventure at the Glen, the art studio and the music yard. Every day we walk through the front door, our daughter is super excited and greets all the teachers by their name and surprisingly they all know her by name too. CMP is a place that makes you feel like you're at home and your child is in good care. Thank you CMP for opening up your door and taking great care of our little girl.
12/01/2017
My daughter has been attending Carmel Mountain Preschool for six months now, and I couldn't be happier with the experience! She is learning so much and her teachers are very caring and attentive. We will definitely be staying here until Kindergarten! 11/27/2017
My grand daughter attends this preschool and we love it. We get to pick her up twice per week and she is always in an amazing mood! This is a fantastic school. 11/22/2017
My niece always looks like she's having a great time at Carmel Mountain Preschool! They do such fun and educational activities. Such a great place for children! 11/20/2017
My niece attends this school and I am so excited she gets to be part of such a progressive, fun, safe and caring environment. One that encourages learning and creativity while also teaching the importance of kindness and compassion in her social interactions with others and the world around her. They also have amazing family days that the families get to be a part of and enjoy with their children, and other families and teachers. She's always so excited to share the things she has learned and experienced, and loves going to her daycare! 11/01/2017
This Preschool is Awesome! The teachers are great and even the other teachers make a point to get to know the students in other classes. It is very clean and some amenities include an awesome garden and an art studio that I constantly hear nothing but great news about. The children are always given healthy snacks and are constantly interacting with other kids to help build their social skills. We are very impressed with this school and are so glad we chose it. And our baby girl has grown so much since starting here. Thank you to all the teachers and staff for making the students feel so comfortable and for ensuring our kids are being well taken care of and safe. 10/23/2017
My husband and I moved to San Diego with our 1 year old daughter back in 2016. My sister watched our daughter for a full year but became pregnant with her second child and could no longer watch our daughter. We were searching for a daycare that was warm, loving, clean, high lyrecommended, safe, small ratio, close to home and work. We took a look at 7 daycare in the area...and Carmel Mountain Preschool was the perfect fit. The staff is caring and attentive, the facility is green and always clean. My daughter is always excited to attend preschool every day. We started her June 2017 and she continues to thrive and learn so much. Each day she surprises me with new songs, remembers her classmates names, always smiling and happy when I drop her off and pick her up. We love Carmel Mountain Preschool and will recommend this place to other working parents. 12/22/2016
Carmel Mountain Preschool has been great for our son. This is his second year at CMP and he has loved his teachers and is excited to go to preschool. We know he's in very good hands when he's @ CMP. 12/22/2016
My 4 yr. old daughter has been enrolled at CMP for six months and this establishment has surpassed our expectations. The teachers and staff have been very helpful with getting my child acclimated to the structure and curriculum. The school plan several activities on and off the property and the children are excited to go to school and learn as well as play with their friends. CMP was the right choice for our family. 12/21/2016
If you're looking for a preschool which will provide your child a foundation and love of learning, then look no further. I am a proud father of two beautiful girls (youngest of which still attends CMP) and both have the creativity and passion to explore their world around them, inspire others in their personal endeavors and are extremely well balanced individuals.

Many thanks to all the hard working, loving teachers/leadership at CMP for creating this environment for our children! 12/20/2016
We are a family that's been lucky enough to have two kids attend CMP 11 years apart! Our son started there in 2004, and then our daughter enrolled the summer of 2015. Both kids flourished under their care, and the innovations they continue to make with organic food, interactive play and their art and nature centers are just fabulous. I trust this school with my kids--you should too! Fun (which preschool should be), innovative and educationally beneficial. Everything you could ever want in a preschool/daycare. 12/20/2016
Our daughter started at Carmel Mountain Preschool this fall when she turned 18 months (the minimum age). My wife had attended CMP in the 1980's when she was little, so she loved having our daughter share the same excellent facility that she had learned, played, and gained social skills at in the years before elementary school. Some of the original staff are still around making CMP great! 30 years later and they have now expanded their school footprint with multiple buildings, playgrounds, fields, and even solar panels! The class our daughter is in is taught by two loving, sweet and amazing women. We get e-mail updates regularly with photos and the school regularly hosts family interactive activities (concerts, picnics, school performances) so there is definitely a real effort by CMP to keep the parents involved. We will very likely have our daughter at CMP for all 4 years till she starts elementary school. Thanks Carmel Mountain Preschool for being a safe and amazing place for our daughter! 12/19/2016
My daughter has been attending CMP since June 2016. M husband and I are very impressed with the teachers and the administrative staff. We definitely saw a big difference with this place compared to the previous daycare she had attended. Because she has couple of food allergies, they are always good about calling me if they have any concerns, which I very much appreciate. It really assures me they are watching after her.
My daughter definitely enjoys attending CMP. She adores her teachers and likes playing with her new friends she met here.
However, I do think the school should provide lunch for the kids even if it is just offered once or twice a week. I think that would bring a huge sigh of relief for parents.
12/19/2016
We have been with CMP for over 3 years, and have 2 more years to go with our two boys. CMP is a true gem in the RP area. We initially toured all preschools around the neighborhood and immediately fall in love with CMP. You never saw a preschool treasure so much about sending the kids free with their inner spirit. The super spacious playground, the Glenn, the art studio, the endless fun activities, and of course the amazing staff. Over the years, I witness the investment CMP put into the school. None of the upgrading was superficial. All were to enrich the kids school day, to make the school more eco friendly and more secured. We have experienced so many amazing teachers, Ms Heather, Ms Maddie, Ms Liezel, Ms Ara, Ms Margret, Ms Liz, Ms Lisa...All of you are so devoted and loving. I appreciate the fun you brought to my little ones and accompany them in their earlier years. 12/15/2016
My daughter is in the toddler room at CMP and she loves it. It's evident to me how much the teachers care about her and that she is thriving there. Her vocabulary has exploded in the few months she's been there and she comes home every day singing and talking up a storm. It's comforting to know we made the right choice by sending her to CMP.
12/15/2016
My 3 year old son started with Carmel Mountain Preschool three months ago and we couldn't be happier with the set up. He had been with a full time nanny since he was three months old, but we wanted him to have more integration with other children so decided to enroll him for half days when he was 2. We were pretty nervous about the whole thing and visited a lot of preschools. With most of them we walked away feeling a bit disheartened.
Carmel Mountain Preschool has great energy and the grounds are beautiful. There is so much space and such a variety of things/places for the kids to explore. We don't feel he's been cooped up in a little classroom all day which is how we felt about other preschools we visited. We walked away from our tour feeling like we would love to have our son attend this preschool.
Our experience so far has lived up to our expectations. Our son loves going and always has stories to tell us about the fun things he's done - bounce houses, fire trucks visiting, planting seeds, etc. His classroom posts pictures once a week, so we get to see what he's been up to all week and talk to him about it. He's established a close bond with his teachers which as a parent, you love to see.
He was partially potty trained when we enrolled him and delayed in his speech. He's made big strides in his language skills since he started and is also completely potty trained which is huge. We love Carmel Mountain Preschool, and plan to keep him here until he's ready for kindergarten! 12/14/2016
My wife and I have been taking our daughter to CMP for nearly three years now. Choosing CMP has been one of the best decisions we have ever made. CMP is a true school, not just a facility to babysit your children. They require that all of there staff has formal training in early child development or education. This is a family owned business for more than 33 years who knows what they're doing. CMP is constantly reinvesting in there facility and our daughters future. We've seen the results, and that's why I highly recommend CMP.
12/13/2016
We absolutely LOVE Carmel Mountain Preschool! Our son started in August and he is learning so much! I have seen a dramatic change in his vocabulary, motor and social skills. We also LOVE LOVE LOVE his teacher Mrs. Lisa. She is AMAZING! I couldn't have asked for a better experience! Looking forward to see continuing to watch my son grow at CMP! Thank you. 12/13/2016
My granddaughter (4) and grandson (2) have been attending CMP since June. From the moment we entered the school I knew this was the place to send them. My granddaughter has been learning her letters and how to write words. My grandson, who can be challenging, has been doing wonderful. His teachers say he is one of the best listeners in the class! Thank you CMP for all that you do!
12/13/2016
Wonderful preschool. Our children have been attending for the past 6 months and have done very well. The staff has been amazing. We have been very happy. 12/12/2016
Amazing school all around. Staff and teachers are caring and attentive. The small class sizes provide great one on one attention. My daughter has been coming here for 2 years and its a great feeling to a parent to drop her off somewhere every morning knowing she will be looked after and learn something new every day. She is greeted with hugs and she knows that she is wanted. He language, writing, art, and social skills have blossomed. The staff at CMP keep parents informed of everything as well as going out of their way to set up fun and educational events for the kids as well as several fun parties and concerts the entire family is encouraged to attend. CMP has become an extended member of our family and Im thankful we found them 12/08/2016
My daughter has been attending this school for a little under two years and we absolutely love it. They have a lot of outside play time, cool art projects that they bring home and an excellent kid to teacher ratio. We were sold within minutes of our tour. Highly recommend this school. 11/30/2016
This Fall our Granddaughter who is now in the Pre-K program, began her second year at Carmel Mountain Preschool. Every morning she is full of enthusiasm and ready to head out the door for school. As grandparents who are not local, we don't get to see this excitement every day, but when we are in town we are so very impressed with how she has mastered her letters, letter sounds and numbers. We spend time watching and listening to her new found delight in her ability to read and write.
We are absolutely positive this comes from the incredible learning environment that is in place at CMP. During our visits to the school we have seen how busy the children are, interacting with one another whether they are outside releasing energy or inside working quietly at their tables. You can see their joy when learning a new letter or a set of numbers or maybe a new shape. We have also found that CMP isn't just school all the time. There are many after school planned activities plus many events for getting the whole family involved with their preschool child. And some days are spent on fun filled field trips visiting places the children are always curious about.
This is not an ordinary preschool. This is a 1st class, well organized, very clean environment with an exceptional staff. We wish to thank everyone who is responsible for making CMP our family's preschool of choice. 11/16/2016
My son has been attending CMP now for nearly two years. Two years filled with learning, fun activities, and led by a wonderful staff! They keep the children engaged with a variety of educational activities throughout the day, provide healthy snacks two times a day, and the entire staff is very friendly and courteous. I love the fact that they have a greenhouse/garden there and teach the children about planting flowers and plants. It's little things like this that gets the kids out of the "ordinary" classroom experience, and was a differentiating factor when determining where my son would ultimately attend preschool. 11/12/2016
We were so excited to find out that CMP has a "class" for 18 month olds. Our daughter was ready for some more structure, engaging activities and being around friends her age. Our daughter has been so happy here and loves her teachers and fellow classmate. The CMP grounds are amazing! Children have access to three different playgrounds, an art studio, organic garden and music garden. CMP does an amazing job of engaging families by offering family picnics, afternoon "concerts" for the whole family and holiday events, to name a few. We get updates all of the time on upcoming activities and ways for parents to be involved in the CMP community. All of the staff are so kind and caring and love and embrace all of the children at CMP.
We feel so comforted throughout the day knowing that our daughter is in such a warm and engaging environment.
Our daughter has already learned so much at CMP and we are so happy that we will continue to be a part of this Community for the next 4 years! 11/08/2016
I write this as a grandmother and speech pathologist. I have worked for 40 years with children and for the past 20 years with the preschool age population. As a speech pathologist assessing many children each year, I visit 1-2 preschools a week to observe a child I am testing. I've seen the best and the not so best! When the time came for my daughter to look for a preschool for my 18-month old granddaughter, I was somewhat stressed, knowing what I hoped she would find. Carmel Mountain Preschool is it! The BEST! I have seen my granddaughter thrive! She is a wealth of preschool knowledge these days! Katelyn knows pre-academic skills such as letters, colors, numbers and shapes and more importantly she is developing all those learning to learn skills that she will need throughout her education.

I have met several of the staff members at Carmel Mountain and everyone has been kind and enthusiastic about working with this young population. It's not an easy task! I particularly love the pictures of Katelyn that are sent to her parents which are forwarded to me! Seeing her actively engaged and so happy truly warms my heart. Communication is essential between parents and teachers and it doesn't get any better than at Carmel Mountain. I feel blessed that my granddaughter is able to participate in this amazing program.
11/08/2016
Our daughter started attending Carmel Mountain Preschool in August as a 19-month old. In just the few months she has been there, we have watched her develop in so many areas. She is learning to socialize and play with other children, become more independent and we can have full conversations with her. Her teachers are phenomenal and provide great feedback on things to work on at home. They are so loving and comforting and we could not be happier to send our daughter to preschool at CMP. 11/04/2016
We love this preschool! Her teacher is fantastic and even the other teachers know my daughter's name. The facility is very clean with some awesome upgrades like huge musical instruments near the playground, an awesome garden, and a great art studio which our girl never stops talking about. Our daughter gets healthy snacks and is learning how to socialize with other kids. We've only been here a few months but so far very impressed and our girl loves going to her class to see all her new friends and learn new skills she tells us about each time she comes home from school. Thank you teachers and staff for making us feel at home and welcome at CMP!
10/13/2016
I know how hard to trust any preschool to leave your child there with complete strangers !!! I had looked for daycare and preschool for months and whenever I had a tour in one of them I always felt a pain in my stomach just the thought of leaving my 2 year old son there was terrifying to me... and one day after loooong useless search, I found Carmel mountain preschool and I got the tour there and I knew that's the place I could leave my son there and knowing for sure He will be taken care of him...and we were on wait list for few month till we finally stated in June/2016 and trust me IT WORTH THE WAIT... We love CMP for a lot of reason, let me give you my top 3 reason
1. They have excellent curriculum
2. They have a lot of outdoor activities and age appropriate playground
3. The amazing stuffs there, they really LOVE kids and it was obvious for me that they love their jobs and they are the seconds moms to your child... that's what made us choose CMP coz we could trust them.
At th end of th day, Parents stop searching for the perfect preschool coz you just found it.
09/05/2016
My kids have been going to CMP for the past couple of months. We started during summer session and are now into the 2016-2017 school year. We love the teachers, staff, student-to-teacher ratios, extra curriculars offered, etc etc etc. I looked at SEVERAL schools before finding CMP. I only wish I would have found the school sooner. I also enrolled before the new renovations, so the school just keeps getting better and better! Thank you CMP! 12/18/2015
My daughter (4.5 yrs old) and son (2) have been attending CMP for 5 and 2 semesters, respectively. In the 2+ years we've been with CMP we've noticed a few traits that make us fortunate to send our children there.
First, there is a sense of genuine warmth I feel as a parent and I see with my children. The staff truly loves what they do and they provide care, compassion, concern and love. It feels like an extension of family and I feel very safe sending my children there. Many of the teachers who don't directly teach my children know their names. It's comforting to know that they are that close-knit and build a strong sense of community. Despite its longevity and positive standing in the community, CMP does not rest on its laurels. They are always soliciting feedback and looking for ways to improve our experience. They've made noticeable changes in our short time there that have been practical and immediately beneficial. It's great to see a business heed feedback from their customers and even research ways to predict things that most parents are probably too busy to realize would aid in their child's development. CMP does a superb job in its curriculum -- mixing in hands-on experiences in their outdoor play areas with the in-class experience. They make good use of space on their lot, enhancing the learning opportunities. We've appreciated the blend of extracurricular activities that supplement the experience as well. Whether it's a field trip to the pumpkin patch, bringing the fire department & truck for a visit or having a concert on site, it's all a result of a very thoughtful approach that promotes a healthy and comprehensive learning experience. We've been quite pleased with our experience and are fortunate that CMP is a convenient option for our family. 12/17/2015
I wanted to write a review for CMP because I feel that it is a wonderful place for those parents who are looking for pre-school enrichment. Although I was not working out of the home, I wanted activities for my daughter as she seemed to have a desire for more social interaction around the age of three. At school she has met wonderful adults who she respects and trusts and has made many new friends. It is lovely to see how the kids in the class follow directions, work together and look after each other. As a bonus she's getting prepared for elementary school! Now four years old, she loves to rhyme, can easily recognize her alphabet and has been correctly guessing what letters start and finish words that she hears. I really am so happy that we were referred to this school because it was just what we were looking for! My daughter loves it too!
12/17/2015
We enrolled our first son in Carmel Mountain Preschool when he was 2 years old and since that time he has blossomed into an amazing 5 year old boy. The teachers at CMP are outstanding and have been instrumental in our son building confidence and social skills in a very nurturing environment. I can't thank them enough! The staff at CMP are also exceptionally helpful and friendly and makes the environment so welcoming for the kids. Everywhere you turn there is a friendly face ready to help. Currently, our son is in the kinder-prep classroom, which has been so fun for our son! I can't say enough about his teachers. They engage the kids and truly love what they do and it shows. The enrichment programs are also amazing (music, art, gymnastics, woodworking, time at the Glenn) and it's wonderful to see the kids love learning. Learning is a lifelong process and it is so important to have this positive experience at this age. Just recently, we enrolled our 18 month old in CMP and he is already thriving. He is all smiles and absolutely loves his teachers!!! Both of our boys are very attached to their parents but CMP helped make the transition smooth and we love seeing them learn and grow. I highly recommend CMP!!! 12/16/2015
We love CMP! We enrolled our son when he turned three and had visited many different preschools in the area before making our decision. After our first visit we were sold and knew that this would be the right place for him. Everyone there is amazing - the staff are so friendly and helpful and the teachers are truly special and really care about the kids in their class. As soon as our daughter was old enough to enroll, we were fully convinced that this was the right place and enrolled her at the beginning of this school year. Both kids love going to school in the morning and I feel that they have unbelievable connections with their teachers. They have learned so much, we are consistently amazed with the things they are picking up! The field trips are great and they have some wonderful events that happen at the school for both the kids as well as the families which have allowed us to connect to other parents in the area which has been great. I would highly recommend anyone with young children enrolling their children here as we have been not but impressed with CMP.
12/16/2015
Some things are just meant to be.

When my husband and I were looking for the right preschool for our son, we had scheduled a day full of tours at other schools. It was a long day and we weren't sure we would have time after our other visits to make the drive to Carmel Mountain. I hadn't scheduled a tour so I called and was told to just pop by. We all came over, but honestly, I was pretty confident our son would be attending a different preschool we toured earlier. So, I thought we were just "covering our bases."

However, as soon as we had finished walking through the building and playgrounds I had changed my mind about our previous decision and knew our place was at CMP. I could tell immediately that CMP wasn't just going to be a preschool, but a second family for my son. All of the staff were so genuine and even during our tour, made a connection with my son. The facilities are top-notch and it is truly a place for excellent and safe play and learning.

One of the main goals we have for our child is to be a life-long learner and to be taught skills in such a way that it feels like a organic and natural process. This is accomplished beautifully at CMP. We are more interested at this point in social skills building and simply the process of being curious about the world. To be able to have trained staff helping with that development at CMP is priceless.

Another key in determining our decision to attend CMP was their willingness to be sensitive to our specific type of parenting when it comes to healthy detachment. We worked so hard with our son to first build a healthy attachment and at nearly three, it can hard for a little one to leave his mommy during the school day. Our son's teachers have been instrumental in helping my son transition gently to his school day.

We love all of the variety of programs and activities that our son gets to experience at CMP. We will forever think of CMP as an extended part of our family and are so grateful our son is in their care! 12/16/2015
We started our daughter at CMP when she was 18 months old and she loves it. When my Dad goes to pick her up...she resists leaving! They usually have to sit in the lobby and hang out for awhile because she just doesn't want to go! We have seen so many positive changes in our daughter since starting the program, she is better at cleaning up and also is able to sit at the dinner table for longer periods of time. She has been singing and miming songs that we haven't even taught her!! So impressed with this school and the wonderful teachers. Highly recommend their program. 12/16/2015
When we researched preschools, we wanted our child to have an enriching experience. We wanted an environment where they were having directed learning sometimes while also having the chance to explore and learn on their own. In preK they work on worksheets but also get to choose activities they want to work on.

I was amazed at how organized the staff is and how the kids seem so well behaved. They have creative rules like giving children tasks for being the leader or door opener. It's so much more effective than having the teacher constantly say no and then using time out.

They recently switched out their handsoap for less toxic soap that's better for humans and the environment. And when they had an ice cream social, organic toppings were offered. Little details like this makes me feel like CMP cares so much about our children. 12/15/2015
We are fortunate that both of our daughters have attended Carmel Mountain Preschool (CMP). Having done much research and on-site visits when we moved to the area two years ago, I can without a doubt or hesitation say that our choice of CMP was perfect! The staff and teachers are exceptional, everything you could possible want for your children. The facilities are impeccable and they are constantly improving and investing in the school. Dedicated science and art staff help to expand the children's mind and expose them to a world of wonders. Communication is very high from administrative emails and newsletter, regular emails (including pics!) from our teacher and daily posted classroom notes. Our daughters have blossomed there and I love, love, love how excited they are about school and learning. What more could you want??
12/08/2015
Our 2.5 year old son started at CMP 9 months ago. He has had two sets of teachers transitioning from the two year old group to the 2.5 year old group and I can't say enough about the love, care and attention each and every one of his teachers has shown him. The teachers and staff are friendly and communicative - they are the type of folks that know the names of all the kids at the school AND their parents! Developmentally our son seemed to take off after being at CMP for just a few weeks, his communication skills in particular. Now he is constantly surprising us with his vocabulary, telling us about his friends, his trips to "the Glen" or his messy art projects. The environment is clean and secure, in fact I am always amazed at how clean his classroom is each day when I pick him up. The floors are freshly mopped and everything is in its place. I love picking up my son each day after school and he smells like "little boy" a mixture of sunscreen and sweat with shoes full of sand from playing so hard with his friends. This is a fantastic place for kids and I would recommend to anyone. 12/04/2015
We couldn't be happier!! We started our son, age 2.5, at CMP in August 2015. This was his first "away from home" experience, as he had been at home with Mom since birth. I found CMP on a referral from a friend, and couldn't be happier. Each school day (he is there 3 half days a week, for now!), he is excited to get up and go to school. He excitedly grabs his lunchbox, runs into the room, without a second look back at Mom. At pick up each day, he tells me everything he did that day, and waves goodbye to his amazing teachers, Ms Liz and Ms Margaret.

His vocabulary and speech have grown leaps and bounds since he started, and his social skills are just outstanding. I did not need the child care, and so sending him at this age was a voluntary choice on our part. Looking back, it was one of the best decisions we have made. We couldn't be happier with the experience, and the amazing caring staff (teachers and office!) at CMP. 12/04/2015
The Teachers at CMP are very warm and nurturing to our Daughter. It has made me feel as though they are part of our Family. Our Daughter has excelled tremendously in the last couple of years, and we would not have chosen anywhere else for Preschool.
11/24/2015
My daughter has been at CMP for 3 months and absolutely loves it. She is learning to write her numbers and letters, getting preschool ready. She gets excited about messy art days and going to the glen. 09/03/2015
This Preschool is fantastic! My daughter has been going for 2 years, and she is thriving everyday. She always comes home excited about what she has done for the day, and you can tell each staff person really cares about each individual child. 08/14/2015
CM Preschool has so many positives it's tough to capture them all in a short review. I'll start with the staff from the Directors to the teachers all really care about the well being of your child. Our son has grown socially and academically since attending CMP. This place is professionally ran which gives us parents piece of mind when dropping off such precious cargo for the day. The grounds are well thought out and atypical in a really good way. I am really happy we found this preschool.

Thanks CMP!
CONNECT WITH OTHER BUSINESSES
Share my information with the selected business so they may contact me. I understand this information will be subject to the business' privacy policy.
Join now to request more information
The email address on your Facebook account does not match your Care.com account. Please log in with your Care.com credentials and link the accounts in the 'My Profile & Settings' page.
or
CHECK OUT OTHER OPTIONS NEAR YOU
Join free to contact this business
The email address on your Facebook account does not match your Care.com account. Please log in with your Care.com credentials and link the accounts in the 'My Profile & Settings' page.
or
Join free today
Sign up now! It only takes a few minutes.
What services do you offer?
Last, but not least...
Fill in the blanks to create your account.
Thanks—you're almost there.
Create your login below.
Care.com is the world's largest online destination for care. We connect families with great caregivers and caring companies to help you be there for the ones you love.
Care.com does not employ, recommend or endorse any care provider or care seeker nor is it responsible for the conduct of any care provider or care seeker. Care.com provides information and tools to help care seekers and care providers connect and make informed decisions. However, each individual is solely responsible for selecting an appropriate care provider or care seeker for themselves or their families and for complying with all applicable laws in connection with any employment relationship they establish. Care.com does not provide medical advice, diagnosis or treatment or engage in any conduct that requires a professional license.
Care.com and "There for you" are service marks or registered service marks of Care.com, Inc.
© 2007-2022 Care.com, Inc. All rights reserved.