Lynnwood Assisted Living
Looking for Assisted Living services in Lynnwood? Care.com has 3 options to choose from!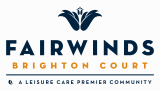 Life at Fairwinds – Brighton Court Retirement Community is good. So good, in fact, that you may think you have moved into a resort and not a retirement community. And a super-friendly and super-...
Adult Family Home in Kirkland, WA. Great environment with friendly residents and staff members. Offering care to between 5-6 seniors who live in the home receiving assistance with dressing, bathing, f...
Est. 2013
Established 2013