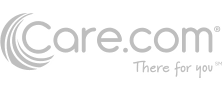 At Care.com, we realize that cost of care is a big consideration for families. That's why we are offering an estimate which is based on an average of known rates charged by similar businesses in the area. For actual rates, contact the business directly.
Details and information displayed here were provided by this business and may not reflect its current status. We strongly encourage you to perform your own research when selecting a care provider.
SPECIAL OFFER
None at this time.
Step By Step Kids Daycare in Bloomingdale, IL, is a loving childcare home.
We accept children from ages six weeks to five years.

We are conveniently located in Bloomingdale. It is very convenient if you are traveling between Elmhurst and Schaumburg or Downers Grove areas.
Neighboring towns include Addison, Itasca, Wood Dale, Elmhurst, Villa Park, Lombard, Glendale Heights, Hanover Park, and Bloomingdale.
We have plenty of toys, games, and books for all ages (baby equipment too).

-Experience: 15+ years.
-Availability: Monday to Friday, 7:30 a.m. to 5:00 p.m.
-Certifications: CPR and First Aid.
-References: Upon Request.
Awards & Accreditations
I have received
Early Childhood Education and Care Certificate
Administration of an Early Childhood Center Certificate- May 2017 and Early Childhood Ed & Care Advanced Assistant Teacher Certificate- December 2016
Early Childhood Education & Care Degree- May 2021
LICENSING INFORMATION
State license status: LICENSE ISSUED (IL)
(Care.com verified on 6/23/2021)
This business has satisfied Illinois's requirements to be licensed.
For the most up-to-date status and inspection reports, please view this provider's profile on Illinois's licensing website.
Licensing requirements typically include:
Complying with safety and health inspections
Achieving the required levels of educational training
Maintaining a minimum caregiver-to-child ratio
Other state-defined requirements
Hours
| | |
| --- | --- |
| Monday : | 7:30AM - 5:00PM |
| Tuesday : | 7:30AM - 5:00PM |
| Wednesday : | 7:30AM - 5:00PM |
| Thursday : | 7:30AM - 5:00PM |
| Friday : | 7:30AM - 5:00PM |
| Saturday : | Closed |
| Sunday : | Closed |
Teacher/Student Ratio:
1:4
Cost & Availability
| Class Type | Rate | Rate Type | Availability * |
| --- | --- | --- | --- |
| Toddler | $ 220 | per week | 1 |
| Preschool | $ 220 | per week | 2 |
| Pre-K | $ 220 | per week | 2 |
*availability last updated on 04/13/2021
Full Time (5 days/wk)
Part Time (1-4 days/wk)
Drop-In
Half-Day (Morning)
Half-Day (Afternoon)
Full-Day 07/03/2021
The staff as Step by Steo took great care of my son from 8months old to 17 months old. I enjoyed having him in a home setting where he was able to play with children of different ages. He always seemed very comfortable being dropped off and sometimes ran away when I came to pick him up! I really appreciate the care the staff took with my son. 04/24/2021
Miss Susan and her team made mine and my daughter's transition to daycare so easy. She is professional and experienced and provides a warm, loving, clean environment for children to learn and develop in. We cannot say enough good things and would highly recommend Step by Step Kids Daycare. 02/19/2021
Step by Step Kids Daycare was a fantastic place for my 3 children. Ms. Susan provides a welcoming environment that is clean and friendly. She prepares many structured activities for the older kids, as well as age appropriate options for the toddlers. My kids would always come home and tell me about the fun things they did at Ms. Susan's house. My husband and I would highly recommend Step by Step Kids Daycare to anyone looking for expert childcare. 12/12/2020
Step by Step Kids Daycare is wonderful. The staff here is so caring, patient and they truly love children. They are very clean and organized, and I love how they structure their days like a preschool- they go on walks and play at the park on nice days, and regularly do art activities, story time, exercise, and of course open play. I can't say enough about this daycare, so if you are able to get your child in at Step by Step, your child will be well taken care of. 05/22/2020
We are so happy with Susan and her team! Both of our kids love going everyday. I love the Bright wheel app she uses and it helps me to feel connected to my kids when I'm at work. My 3 year old son loves Ms. Susan and always has so much to talk about when he comes home. My husband and I would definitely recommend Step By Step Kids daycare for anyone looking for a quality and caring environment for their children 06/09/2019
We've been a part of the Step-by-Step Kids Daycare family since September 2017 and can't say enough about Susan and her wonderful team! Our sons have been so well cared for and it's evident that Susan and her team care for the children as if they were their own. They do structured age-appropriate activities but also provide children with the opportunity to explore and engage in imaginative play. We are so happy with the care our boys have received here! 03/30/2019
My daughter has been going to step by step since she was 9 months old and has loved it! I know that she was getting the best care when I dropped her off and picking her up was always a struggle because she never wanted to leave! The teachers are wonderful with the kids and I appreciate the structure they provided for my daughter. I can't say enough good things about Susan and all of the teachers! 05/30/2018
After our in-home nanny relocated, we were fortunate enough to be able to enroll our 2-year-old William into Step-by-Step. Upon meeting Susan and getting a tour of the center (a beautiful in-home daycare facility in a safe and lovely neighborhood) we knew this was the right choice. The tuition is affordable (WAY better than the chain daycares) and the care that the women provide is unparalleled. William absolutely loves his teachers at "Susan's House" as he calls it, and when you see them interact with the kids, you know that they love it too. It's so heartwarming to see everything that goes on and the bonds formed between the kids and the caregivers.
They use the Brightwheel app to communicate with parents about daily activities, supply reminders, check in/out, and to send pictures.

I fully recommend Step-by-Step daycare to anyone looking for a quality, affordable, and loving place to send their child. 05/29/2018
My daughter started there when she was 2. She was crying and upset in the beginning as is to be expected. But in a couple of months she got used to the nice caregivers and routines. And of course the vast variety of toys they have. She enjoyed her time there and all the picnics and outdoor playtime she had. She doesn't go there now but still asks me to bring her to school. When your child is excited and wants to go to school, you know it's a good place. 07/15/2017
One of the best decision I made by sending my toddler to this daycare! Susan, her mom and other staff members are very attentive and carrying. Kids are well taken care of and this in-home daycare is very well organized, tidy and clean. My son loves going there:) I wish I had found this place sooner, I would have sent my older one here too. I would definitely recommend Susan's daycare to everyone. 03/09/2017
Our oldest daughter (now 2) started at Step By Step when she was 16 months old. She had a bit of a hard time adjusting to the transition from her previous day care and would cry when we dropped her off. The entire staff was kind, understanding and patient. When we'd pick her up at the end of the day she was always happily playing and laughing with her new friends. This made me comfortable with the change, even with the tears in the morning. In no time she started to look forward to being dropped off and seeing her friends. Four months later we starting bringing our newborn daughter to Step By Step as well. I was very anxious because my baby refused to take a bottle. I had no idea how long this would last and felt sorry for the staff trying to coax her into eating. Luckily, Susan, Syma and Susan's mother were all VERY patient and were willing to try everything I brought to try and get my baby to eat (syringe, bottle, spoon, regular cup, sippy cup). She never did take a bottle and now, eight months later, they still have to resort to spoon feeding her milk if she won't take her sippy but they have never once complained.

Our girls enjoy their time there, I like and feel comfortable with the entire staff and they keep the daycare immaculate! There are plenty of toys and learning activities for all age ranges. I would recommend Step By Step Kids Daycare to anyone without hesitation. 03/09/2017
I found Step By Step Kids Daycare when my son was around 8 months old and ready for the transition to daycare. Although hesistant to place him in an at home daycare initially, it has been one of the best decisions I've made for him by far. He looks forward to seeing both Susan or her mother first thing each morning and after dropping him off, not a doubt crosses my mind that he is in a cleanly environment and good, loving, responsible hands. As a full time working mother, knowing I can depend on both Susan and her helpers for the proper care, socialization, and education related to my sons development has exceeded my expectations. I couldn't speak more highly or recommend them more to parents in need of childcare. My plans to keep my child enrolled in Step By Step Daycare will remain and continue to remain in the many months/years ahead! 12/14/2015
Step by Step daycare was a great environment for my son. He always had a good time with the other children and really bonded well with Susan and her helpers. It is a very safe space and very clean. They also do a lot of work with them on preschool readiness as my son was constantly learning new letters and number. Would definitely recommend! 06/13/2015
We came to Susan in a tight spot and very difficult time. She accommodated us on short notice and took such great care of my daughter. Her mother and helpers are all very caring and dedicated. Their space is clean and fun with lots of toys and very organized. They also have a great backyard in which they do summer activities. When we moved, we were so sad to leave this place. I would definitely recommend this daycare to my friends! 06/12/2015
Our daughter was with Susan for a year starting at the age of one and was in daycare part-time. We would've stayed longer, but we ended up moving out of state. Susan was so great with our daughter who clearly loved being there. Susan was always flexible when needed and accommodated extra day emergencies without a problem. Other staff was always nice and helpful, and communication was never an issue. There were fun themed days that the kids enjoyed and it was a wonderful experience overall. We are sad to leave. 05/03/2015
Susan Khan

As a new mother, I was quite nervous about where to send my 2 month-old daughter for child care upon my return to work. However, when I visited Step By Step Daycare, my decision was easy. This in-home daycare center encompassed the clean, loving and cozy environment that my daughter needed. The Director, Susan Khan, and her family/associate caretakers, cared for my daughter exceptionally well until she was nearly one year old. My family had to relocate to another state unfortunately, which is the only reason my daughter isn't still there.

If you're looking for a licensed, in-home daycare center that stops at nothing to ensure that children are properly cared for and educated, consider Step By Step. And, be sure to do so quickly because spots fill up fast!

Thank you Susan for making my daughter's first daycare experience extremely pleasant. She misses you guys a lot!
04/08/2015
My girls are rather timid/shy, and they often have a hard time adjusting to new places. But upon the first time I picked them up after work from her daycare, they were happy, smiling, and not wanting to leave. I feel very comfortable leaving my children in the care of calm, loving, gentle caretakers in a clean and very kid friendly environment. Further, I have found Susan and her staff to be flexible to needs/requests that sometimes come up with their care. I feel lucky to have found Susan, and so do my girls! 03/13/2015
My 5 year old daughter has been with Susan since she was 11 months old. The best child care that any one could ask for. A true learning and carrying environment for a child to grow in. Not only has my daughter been with Susan for over 4 years + but one of my customers and another personal friend also have their children with Susan as well. You could never find a better place outside of your own home to watch your child. 03/12/2015
Step by Step Kids Daycare is a wonderful daycare. Susan Khan and her staff are very friendly and make the children and their parents feel welcome and comfortable. They are all very nice. The place is very clean and is decorated nicely. They have big variety of toys for different ages, also very clean. When I was going to pick up my daughter, she was always happily playing with her friends. I was very happy that my friend recommended me this daycare!!! 01/02/2015
I was so lucky to find Susan!! She is such a great person!!What a great daycare and soo clean! My daughter absolutely loves it there-it makes me feel so good that my daughter is in a safe and educational enviroment !!
Love this daycare !!!!!!!! 10/29/2014
if it was possible to give Susan more than 5 stars I would. she watch my daughter from about 10 weeks old until right after she turned 1. Her daycare is amazing and so were all the workers. They are very loving and caring. The kids were always happy and always having fun and learning. They had playtime outside went for walks and all kinds of other things that they really enjoyed. Nothing put my mind at ease, dropping off my tiny baby and seeing how happy she was to be there. She was so excited to see everyone there when she was dropped off in the morning. If it was possible and I had my choice of going back to this daycare I definitely would. I wouldn't trust anyone else with my child.I recommended them to every single person I met with children while my daughter was going there. And even though she is no longer attending there I still highly recommend this daycare to anyone and everyone.my oldest daughter had attended Tutor Time and a couple of in home daycare when she was younger and we'd never had a good experience. Step by step day care and Susan completely changed my outlook and confidence in in home daycares.I can't even say enough about how much we love this daycare and how much we love Susan and everyone else there.she's very personal her house is beautiful and the space for the children is amazing. Any child would be lucky and very very happy to be there.

Reply from Step By Step Kids Daycare
Thanks Tara, for the wonderful review. I loved working for you and taking care of your little munchkin.

Thank you so much! 10/13/2014
Both my wife and I being first time parents were looking for a daycare where we felt comfortable to leave our son. We are so lucky and blessed to have found Step by Step kids daycare! Susan and her staff are simply wonderful, they are incredibly nurturing and absolutely love working with children. I know my son is safe and cared for while he is there. I can't recommend this day care enough! We love it!!!
Thank you Susan!

Reply from Step By Step Kids Daycare
Thank you Eddie for the very nice review. I greatly appreciate it.

Susan. 09/19/2014
We had just moved to the area a few months ago and were worried that we would not be able to find someone as fabulous as our previous daycare provider. We are SO LUCKY to have found a daycare like Susan's!!! Her home is always very clean and clutter free. Very large space with lots of toys and activities for all the children. My daughter absolutely LOVES it here and gets so excited to see her friends every week! Susan and her staff are so kind, reliable and professional. I never worry when my daughter is in their hands and would highly recommend them to anyone looking for a safe and nurturing enviroment for their child.

Reply from Step By Step Kids Daycare
Than you Noelle, for the wonderful review. We all love Taylor very much.

Susan 09/15/2014
We were so incredibly lucky to find Susan's daycare. As soon as we walked in we felt comfortable and at ease with Susan and her staff. The area for the kids is incredibly large, clean and uncluttered. There is a sleeping room for babies, a kitchen and bathroom. Our son has been with her for over 2 years since he was 3 months old and we have a little girl on the way that will be joining him there. Our son absolutely loves being there and it puts my husband and I at ease to know he is in a safe, educational and nurturing environment each day while we are working. I would recommend Susan's daycare to anyone.

Reply from Step By Step Kids Daycare
Thank you Sara, for the wonderful review. We all love Ethan very much and can't wait for Sofia.

Susan. 03/27/2014
We had a very short amount of time to find daycare for our two kids. Susan responded immediately and we met with her on the very next day. Susan was very easy to talk to and very accommodating. The play area at the house is very spacious and extremely clean. My kids like spending time at Susan's day care and i would recommend her services to anyone considering in-home daycare option.

Reply from Step By Step Kids Daycare
Mima thank you for taking time to write a review. I love working with you and your family.

Thank you! 03/05/2014
We originally came to Susan through a family friend referral. We had been to several other daycare that didn't seem to work out. When I first interviewed with Susan I was so impressed by her immaculate daycare and how happy the children were and how organized everything was. We have been with Susan now for 2.5 years and she has been a godsend! I feel confident with my children in her care and she has always been reliable, professional and communicative of my children's needs. I can't say enough of how amazing she is and the other wonderful ladies at this daycare! 03/04/2014
Susan interviewed with me and I was very impressed with her. She was sweet, but strong and I know she would have done a good job with our family. We ended up having a family member offer to watch the kids, so we did not hire Susan, but I think she would have been great. 03/04/2014
The house was very clean with a large play area down stairs, including a small kitchen and area for infants to sleep. The kids that I saw while interviewing were very happy! A conflict between kids was resolved quickly. They did is with a soft manner and kind words nudging the kids to do the right thing and in the end they did. She also uses time out if needed. I feel so good about leaving my kids in her hands and will give another review in a couple of months. 03/04/2014
My son has been with Susan since he was 9 months, he is now 2.5. She and her family are friendly and great with children of all ages. I wouldn't trust anyone else as my son's caregiver! She is reliable, trustworthy and again, wonderful with children. Her home is organized and clean! They provide plenty of toys and learning activities. I would highly recommend her! :) 03/04/2014
We really appreciate her flexibility. She seems great with our child. We are so glad we found her. Our daughter loves to socialize with the other kids. She is an at home daycare with a family atmosphere. 03/04/2014
Throughout the time my son has been with Susan, she and her family have been nothing but kind, caring, dependable and patient. When I drop my son off in the morning he is always so happy to see everyone and he is always is a great mood when I pick him up. My son is at daycare part time and while we try to have a consistent schedule, Susan is always very flexible and accommodating with last minute schedule changes. Her home is very clean and well organized and the children have many different toys and activities to choose from to keep them entertained.
There is no one I would trust more with the care of my son and I HIGHLY recommend Susan to anyone looking at daycare options. 03/04/2014
Susan has a great set up with her daycare. Large space for kids to run and play and it is always very clean! I loved that they have separate eating, sleeping, changing, and playing areas. My daughter has come home singing songs she has learned there as well as the ABC's. Susan is also very flexible with meeting your needs and schedule. The rest of her staff are great too!! 03/04/2014
Susan is a wonderful person and an outstanding daycare provider. She has a well managed and structured day for the children. Our daughter has been going there since she was 1 1/2, she is now 2 1/2 and my son since he was six weeks old, he is now almost one. We feel very safe and comfortable leaving our children in her care. Her staff is wonderful! Our children absolutely love going to Susan's house, which is a peace of mind being a working parent. Her house is very clean and they have a separate room for playing, eating and sleeping. Our children are taught responsibility by picking up after themselves and how to share. Susan knows how important learning is and implements it as much as possible. I would highly recommend using her as a provider. 03/04/2014
Susan has been taking care of my daughter for over 2 years already and my son since he was just 6 weeks old. I couldn't be happier with the care she provides for my children. Whenever my kids are at Susan's, I know they are safe and in a great home that is always clean, kid friendly and with plenty of space for activities. I am very happy with how my kids have been developing while at Susan's and I am very thankful for how flexible she has been whenever something changes with my work schedule. Thanks Susan! 03/04/2014
Susan has taken care of our now 2 year old son since he was 3 months old. She has always been very professional, clean, and loving to our child. She's been great. 03/04/2014
Susan is very reliable! We can always count on her. She maintains an extremely clean environment. My daughter is always having fun when I pick her up. I have no worries when I drop her off and there is nothing better than that feeling. She has a genuine concern for the health of my daughter along with the other children's. Susan is the perfect environment if you are looking for a daycare setting with a home environment. Susan gives the best of every daycare option without any of the worries or negatives. 03/04/2014
Susan has been a wonderful caregiver for my son. He is as comfortable and happy with her as he is with any member of our family. I very highly recommend Susan! 03/04/2014
Susan has been such a joy in our lives and such an integral part of our son's development. He has been with Susan since 3 months old (he is now 2 1/2) and looks forward to going there every day. I frequently (and happily) am surprised at the amount of skills he picks up at day care and he has made so many friendships with the other kids and helpers. Susan has the best of both worlds in providing a safe and extremely clean home environment yet a place of schedules, learning, socializing and play. We really lucked out by finding Susan as she has been a god send. Susan is extremely punctual, reliable, helpful and truly loving and kind.
SPECIAL OFFER
None at this time.
Join free to contact this business
The email address on your Facebook account does not match your Care.com account. Please log in with your Care.com credentials and link the accounts in the 'My Profile & Settings' page.
or
Join free today
Sign up now! It only takes a few minutes.
What services do you offer?
Last, but not least...
Fill in the blanks to create your account.
Thanks—you're almost there.
Create your login below.
Care.com is the world's largest online destination for care. We connect families with great caregivers and caring companies to help you be there for the ones you love.
Care.com does not employ, recommend or endorse any care provider or care seeker nor is it responsible for the conduct of any care provider or care seeker. Care.com provides information and tools to help care seekers and care providers connect and make informed decisions. However, each individual is solely responsible for selecting an appropriate care provider or care seeker for themselves or their families and for complying with all applicable laws in connection with any employment relationship they establish. Care.com does not provide medical advice, diagnosis or treatment or engage in any conduct that requires a professional license.
Care.com and "There for you" are service marks or registered service marks of Care.com, Inc.
© 2007-2021 Care.com, Inc. All rights reserved.