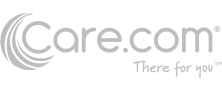 A Creative, Nurturing In-home Preschool!
A Creative, Nurturing In-home Preschool!
At Care.com, we realize that cost of care is a big consideration for families. That's why we are offering an estimate which is based on an average of known rates charged by similar businesses in the area. For actual rates, contact the business directly.
Details and information displayed here were provided by this business and may not reflect its current status. We strongly encourage you to perform your own research when selecting a care provider.
NOW ENROLLING TWO-FOUR YEAR OLDS

Extraordinary preschool at an affordable rate.

Contact info:
469-426-4679
brigetta_barone@yahoo.com

My established in home preschool offers a wide array of hands on learning activities designed to stimulate neural development. My curriculum helps children to meet or exceed TEKS preschool guidelines and goals.

Individualized reading lessons begin at age 4. Most of my children are reading before they head off to kindergarten.

Terrific, extensive variety of hands on learning activities.

We have a lot of fun together in a relaxed but structured atmosphere where the children are protected from bullying behaviors and bond like siblings.


COVID 19 PROTOCOLS

Sick Children Are Asked To Stay Home

Daily Sanitizing Keeps Germs Away-

Electrostatic sprayer mists every nook and cranny of the classroom with non-toxic sanitizer, allowing for a very thorough sanitizing every night. We start every morning with very fresh, very clean materials.

Popular toys are run through the dishwasher several times a week.

UV light sterilization for quick, on the spot sterilization.

Two large air purifiers with certified HEPA filters running during business hours.

HVAC lifetime filters are pulled, hosed down and disinfected daily.

Safe drop off and pick up protocols,

Nap cots, hard surfaces and bathrooms are sterilized daily.


HANDS ON CURRICULUM:
SAMPLE LESSON PLAN

GROSS MOTOR
MORNING YOGA
DRESS UP AND DANCE!

SOCIAL
STARING CONTEST
EXPRESSIONS MIMICKING

CIRCLE TIME (Morning and afternoon)
ARE YOU READY FOR ACTIVITIES?
BEAN BAG SHAPE/COLOR TOSS
ASL- IT'S A WONDERFUL WORLD
READ BOOKS

MATH CONCEPTS
TOUCHPOINT NUMBER COUNTING
PAIR MATCHING ITEMS

SCIENCE
RAIN CLOUD IN A JAR

SENSORY
COLOR MIXING WITH PAPER TOWELS, MARKERS AND WATER

ART
POPSICLE STICK DRAGONFLIES

FINE MOTOR
CUTTING PRACTICE

AFTERNOON CIRCLE TIME
READ STORY BOOKS
REVIEW LETTER SOUNDS
REVIEW SIGHT WORDS
READING LESSONS-age appropriately

Licensed and regularly inspected by the State of Texas. Contact info:
Brigetta (Bri-zhe-at) @ 469-426-4679
LICENSING INFORMATION
State license status: Full Permit
(Care.com verified on 9/10/2022)
This business has satisfied Texas's requirements to be licensed.
For the most up-to-date status and inspection reports, please view this provider's profile on Texas's licensing website.
Licensing requirements typically include:
Complying with safety and health inspections
Achieving the required levels of educational training
Maintaining a minimum caregiver-to-child ratio
Other state-defined requirements
Hours
| | |
| --- | --- |
| Monday : | 7:30AM - 5:30PM |
| Tuesday : | 7:30AM - 5:30PM |
| Wednesday : | 7:30AM - 5:30PM |
| Thursday : | 7:30AM - 5:30PM |
| Friday : | 7:30AM - 5:30PM |
| Saturday : | Closed |
| Sunday : | Closed |
Teacher/Student Ratio:
1:6
Cost & Availability
| Class Type | Rate | Rate Type | Availability * |
| --- | --- | --- | --- |
| Preschool | $ 165 | per week | 2 |
| Toddler | $ 180 | per week | 1 |
*availability last updated on 09/24/2022
Full Time (5 days/wk)
Part Time (1-4 days/wk)
Full-Day
08/21/2022
Brigetta is why we live in Richardson! We love our child and she takes wonderful care of her. I couldn't be more relaxed knowing my daughter is safe, having fun and learning. 08/21/2022
Our daughter started Brigetta's program at 18months and we couldn't be happier with the experience. She absolutely loves going and has really grown in just the year she's been attending the daycare.
She is now 2 and a half years old and has learned numbers, letters, and was able to name an assortment of animals, items, etc. after being there for only a few months. Brigetta does many activities with them all on a regular basis and makes learning fun and interactive which is critical leading up to the school years.
We also love the notes, photos, and menus listed regularly on the Cluster app so we can always keep up with her day. It brings me and my husband a great sense of comfort that our daughter goes here and our next kid will certainly be attending as well. I highly recommend! 04/12/2021
Our experience with Ms. Brigetta has been absolutely amazing. We are so thankful we found her. For the past year our 2 girls (2) and (4) have been attending Ms. Brigetta's preschool and we cannot be happier.

Our girls love going to school. They have blossomed under her guidance and the differences in their social interaction and improved scholastic ability was immediate.
Ms. Brigetta is detail oriented and continuously outlines the day to day while providing instant updates and snapshots of the day through the Cluster app. She gives updates consistently with pictures and is immediately available to answer questions or concerns or to just discuss our children's general well-being. Everything is planned out in great detail in advance from meals to activities, to projects and holidays, to complete silliness. In this past year we have learned to trust her with the care of our little girls implicitly.

As we had never sent our kids to daycare, we were hesitant to use a daycare or preschool, but I truly think it was fate that led us to Ms.
Brigetta. She is kind, compassionate, and truly cares for our kids and wants them to be the best little people they can be. This is not to say she is a pushover or wishy washy. She is fair and teaches values and respect. My kids have been better behaved and often talk about their days with Ms. Brigetta and the other children. You get directly from them the reality that they are being nurtured and cared for, as
well as being taught kindness, sharing, and values that will set them apart when they move on to
elementary school and higher. She has been the next best thing to being home and in many ways her preschool gives them experiences they would not get at home. The girls are getting the necessary interaction with other children in a very small class size and they love going.

We are extremely satisfied and cannot recommend Ms. Brigetta enough. She has been a bright spot in both our and our children's lives this past year and she will always be family to us. Thank you Brigetta for all you do and with the love and kindness in which you do it.
03/18/2021
There is nothing more precious to a working mom than total peace of mind and confidence that the individual caring for your children is truly passionate about loving and developing them! Both of my daughters (3 and 5) have been under Brigetta's care for a year and a half and they have flourished. They've flourished in their own skin, flourished as friends, as sisters, as listeners, as creators, as talkers, as learners - in every way!

Brigetta is so bright, intentional, creative, communicative, and deeply invested in knowing my girls - AND in partnering with my husband and I to sharpen them in these formative years! She has such a wealth of knowledge in child development that we are regularly picking her brain on parenting! I trust her beat on things implicitly.

Her philosophy is play-based, imaginative learning with thoughtfully planned curriculum that keeps the kids engaged and curious. She is so emotionally intelligent and deeply dialed in to the big feelings of her little people. She's successfully cultivated an environment where kids can feel safe and sweet friendships blossom.

As an artist herself, Brigetta is always dreaming up new and different ways to make the curriculum come alive through painting, drawing, building, experiencing, etc. She takes so much pride in her incredible homemade menus, the organization of her space, and the thoughtful addition of new "toys" - most recently an outdoor "mud kitchen" which my daughters won't stop talking about! She delights in bringing the kids joy and that makes me adore her all the more.

As if all of that wasn't enough...I've also been blown away by how personally communicative she is with my husband and I - whether it's processing new behaviors she's picked up on, updating us on a new favorite book, or sending videos of giggling moments, she is personal, invested, and so thoughtful. I work in a corporate setting with very little time to disconnect during the day and have historically wrestled with such regret on moments missed, but Brigetta makes me feel like I'm there watching it all unfold.

If she has a spot available (which isn't often because she's very discerning about the group dynamic and little friendships!!!!) you should close the deal immediately! Your child will be in the VERY best hands. My bar is exceptionally high and she has my highest recommendation.
03/16/2021
I am so happy and thankful every day that I luckily stumbled upon Creative Nurturing Preschool. Brigetta is amazing with so much heart and such a caring mindset. My daughter (21 months) has been attending for 3 weeks now while I began my first on site job since she was born. This has been her first experience at any kind of childcare center and her first experience at any life outside of a pretty Covid strict household. It was definitely a little rocky at first, which is to be expected. However, in an extremely short amount of time, it has been wonderful to see my daughter adjust very quickly and get excited to get out of the car, walk up the sidewalk, and try to open the door herself to walk into school. Brigetta really makes an effort to engage the kids and develop them in a very individualized way. She is really committed to providing a safe, fun, and loving environment. Her attention to detail, creativity, suggestions, and play environment are beyond what I could have hoped for. She uploads pictures/videos and gives up to date information throughout the day. She was especially attentive to providing me with constant updates on how my daughter was doing during the beginning of her transition. Taking that extra step to keep me in the loop helped me feel comfortable being back at work. As a parent, I entrust my greatest blessing to Brigetta every day, and I am grateful for the loving care and guidance she is receiving. 08/08/2019
As a former teacher and someone who has read lots of books about child development, I had pretty high expectations regarding what kind of childcare my child was to be put in. I toured 10 places before I found Ms Brigetta's. While a lot of the places were nice looking they seemed a bit sterile and most did not provide everything necessary for a child to grow. Brigetta provides a nurturing environment full of enriching activities that stimulates communication, emotional, sensorial, and physical development. There is lots of free play where the kids learn how to share, solve problems, and use their imagination. These are the most important things for a preschooler to learn but yes they learn about numbers, letters, shapes, colors too. Lots of art and music too!

Brigetta makes sure any behavior issues are taken care of right away, is very open with her communication, and as also in tune with each child's abilities, feelings and needs. 08/08/2019
WE LOVE Ms. BRIGETTA .
Her energy is AMAZING. Londyn has learned SO much from her and the other children. I don't know what we would do without her, it's great place for my daughter to start her schooling experience. She's so welcoming and has a safe environment. My daughter loves being there. 08/05/2019
I love how Ms. Brigetta is very on top of things. She's great with the kids. She really cares about the kids. She has a great learning environment for the kids. I love that she has an app that shows what the kids are doing on a daily basis. I definitely recommend her. 08/03/2019
My son has been going to Ms. Brigetta's for a few months now and she has been nothing short of amazing. It is so hard to find good people in this world who are passionate about what they do. Ms. Brigetta is one of those hard to find people. She has provided way more to my son than just a place to go while I am at work. She provides a fun learning environment for all of the children. Ms. Brigetta gets the kids involved and teaches them all everyday. One of my favorite things about Ms. Brigetta is that she also keeps me informed and very much aware of what is going on with my child. Communication is key when you are intrusting your child's wellbeing with someone. Communication has never been an issue. I am very thankful to have found someone like Ms. Brigetta, not only to care for my son when I am at work but to also teach him the skills he will need in preparation for kindergarten. 06/14/2018
After starting our child off at your "typical" upscale child care facility we were sorely disappointed. We were not getting the communication or results in development that was advertised and sold to us during our tenure there.

We decided to try the opposite, the Creative Nurturing Preschool under the supervision of Ms. Brigetta. At our first meeting before our daughter even started we could tell there was something different, we just didn't realize how much was different. From the first day our daughter would come home happy and eager to share stories of her adventures and lessons.

The communication is leaps and bounds ahead of the other facility with updates via an app, personal communication at drop off/pick up and via text when necessary keep us informed and engaged. We not only hear what's going to be taught and why, but how we can reinforce it as well as what she's going to eat. Again one upping her predecessors we get pictures of her meals (let me say sometimes I'm jealous!) and all the meals are well balanced and prepared.

Games, toys and educational materials are plentiful and there are constant updates. Ms. Brigetta is not only passionate in caring for our child but for making sure her development needs are addressed and nurtured. More often than not our daughter will come home and randomly spout off words of wisdom or knowledge she has gained which makes my wife and I so happy to hear.

I cannot stress enough the confidence and admiration we have for Ms. Brigetta, she truly loves her children as if they were her own.
06/13/2018
This place is a HIDDEN GEM and I am so grateful that I found it. Brigetta keeps everything extremely transparent, which is all any parent really wants. It is a very creative, hands-on and caring environment but most importantly, there is a lot of love. I couldn't ask for anything better and I am so lucky I found it.
06/12/2018
My daughter started at Creative Nurturing Preschool in June of 2017 on her 2nd birthday after we withdrew her from a "chain" day care facility nearby. Brigetta has exceeded all of my highest expectations and finding her has been the greatest blessing to our family. Brigetta GENUINELY cares for these children and their families.
Brigetta goes above and beyond in every aspect of care. The meals are all fresh, homemade, and nutritious. She engages them in regular yoga and creative movement. She is very in tune with the needs/wants of the children and keeps the environment fresh and exciting. She sends pictures and videos all day long sharing their activities, books they are reading, songs they are singing and topics they are discussing. I love being able to fully engage my child on what her day was like. I also cannot even count how many creative and unique art projects we have brought home.
My child has grown so much in the year that she has been with Ms. Brigetta. I am constantly impressed with her vocabulary, knowledge of numbers, shapes, colors, songs and understanding of concepts that I can truly only credit Ms. Brigetta for.
The benefit of being in the environment that Ms. Brigetta provides is immeasurable and unending. 06/12/2018
Ms. Brigetta is amazing! My daughter has been coming this school just short of 2 years. I have NEVER once had any issues. I have NEVER felt like my child was not getting the best care.

I have seen children who couldn't talk using full sentences within weeks of being cared for my Ms. Brigetta. She has a HUGE heart and is very warm and welcoming to ALL the children. The curriculum she provides makes the kids ENJOY learning, even begging for more!

My daughter is excited to go to school everyday. She has NEVER told me she didn't want to go on any given day. She will continue here until she starts kindergarten in fall of 2019. My younger daughter will also start here in the beginning on 2019 and I am very excited about it.

We would recommend this daycare to anyone who is looking for a creative learning experience for their child. 04/15/2016
I've never been happier with a childcare or provider. This is a clean, colorful environment full of all kinds of toys and activities.

My daughter is learning to read which I did not expect her to do before kindergarten. She loves the books and dress up materials and I am happy that she is making such nice new friends.

The projects that she brings home have the whole family admiring them and she is so proud! It's such a nice experience all the way around.

My daughter loves Ma. B and talks about her all the time. I can tell that she gets very positive attention from Ms. B.

We are so happy with our experience and recommend this daycare! 02/17/2016
Our son has been with Brigetta since he was 2 years old and we have every intention of him staying there until he goes to Kindergarten. Prior to finding her, we had him in a small Montessori and he seemed happy enough, but the difference we have seen in him since being in Brigetta's care is amazing. He has learned so much, is so happy to go to school each day and has grown so much in his interpersonal skills.

I am so grateful that we found Brigetta. It's so nice to go to work and not worry because I know we can trust that he is nurtured and cared for. She communicates well with the parents. Just an overall blessing and I highly recommend her program. 02/12/2016
Our child has been in this wonderful program and we have nothing but good things to say about our experience. We love everything about Creative Nurturing In-Home Preschool and it has been an absolute joy, as well as a relief to have our son there.

We have never had any safety concerns and Brigetta is remarkably diligent about always keeping us informed as to what is going on with our child. We have not had any concerns about our child not being closely monitored or safe at all times while in her care and sincerely appreciate this as it unfortunately seems to be a hard thing to come by. We have a great deal of respect for and trust in Brigetta.

One of the many things that we, as parents, so treasure about this program is how connected with the children Brigetta is. Not just our son but every child in her care. It's amazing how much the children love her and it's abundantly clear how much she loves and truly cares for each child. Our son loves each day he is in her care and typically greets Brigetta with an excited squeal or "YAY!" and a big hug each morning. He loves Brigetta and the other children in her program.

Unlike many other childcare providers, Brigetta considers not only the child's current development and needs but those of the future. This is no "one size fits all" program. She is very thoughtful and always looking at the children as individuals and from a holistic perspective; considering their current state and needs while always thinking forward about ways to encourage and foster their development in the future. In addition, she has been an invaluable resource to us in better understanding our son and finding ways to navigate the typical struggles that parents experience when raising young children. She is an endless source of knowledge and always expanding her knowledge through research and training. She shares this information with the parents and provides educational resources to the parents regularly.

We are constantly amazed at how much thought, energy and care she puts into things. This includes but is not limited to the projects they work on, the materials they use, the educational techniques she uses to teach them and the time and effort she puts forth to ensure the children are consistently entertained, challenged and happy. She is always adding and expanding to ensure a unique and novel experience for the children which we feel contributes to the incredible advances many of the children have made while in her care. Brigetta sets no limitations for the children as many schools or care centers would and works one on one with each child so the children truly set the pace in regards to their development and progress.

We couldn't be more happy about having our son in her care. He will remain in her care until he is too old to continue and at that point, we will be very sad as we know that Brigetta and the environment and love she provides for these children is truly one of a kind. 02/06/2016
My daughters both attended Brigetta's wonderful preschool until they went to kindergarten. My youngest daughter, who was there the longest, was so advanced when she went to school. I just wish I had found Brigetta years earlier.

Both of my children showed a marked increase in self control and maturity after a few months in Brigetta's care. She relates to the children in a way that is nuanced and far deeper than they experienced in the more expensive chain daycare that we tried.

I never worried for one minute when my girls were in Brigetta's care. I cannot say that about any other daycares or even public school. With Brigetta, I felt my girls were with someone who took the time to get to know them, really KNOW them. She cares about the children in her care and goes so far beyond what you can reasonably expect.

I feel blessed to have had my children in her care, truly blessed and grateful. I cannot recommend her highly enough. 02/06/2016
My daughter attended this preschool from the time she was three until she left for Kindergarten. All of the time that she was there, she was always so happy to go to school because of the cool projects they did and all of the wonderful toys. I was impressed at how Ms B was always buying new toys to keep the children interested and learning even when they were playing.

But it was only after kindergarten started that I really realized how much she had learned with Ms B. She was so far ahead of her class that her teacher expressed astonishment to me about how much she already knew. She was reading and her math skills were so much more advanced that even I had realized.

I love Ms B and her preschool. I feel like my daughter got to go to a private preschool, which I definitely couldn't afford.

I hope to have another baby in the near future and when that baby is old enough, I wouldn't have my child anywhere else. 01/25/2016
I would not recommend this daycare, I put my now four year old daughter here to be watch while I am at work. She has been bruised in the face three times and while in transition of trying to find another daycare I was told if she was going to still be here for a bit longer that I will need to sign a WAVIER stating that she can NOT be watched every minute of everyday that she is in the daycare. I thought daycare centers were supposed to watch your child every minute that they were in daycare and not get harmed by other kids or objects. After the Lack of Supervision and unprofessionalism that I have experienced from this daycare I would NOT recommend anyone to bring your child here.

Reply from A Creative, Nurturing In-home Preschool!
Supervision of a child absolutely should be constant 100% of the time that a child is in care. Without question.

What is impossible is to literally have eyes on every child every minute of the day. This is the same anywhere you go. It is not possible.

This child fell and hit her nose on the floor. This happened right in front of me at a time when I did literally have my eyes on her. While carrying a 'big block', she dropped it then tripped over it. There was nothing that I could have done to stop it, it was too fast.

I never want a mother to leave my care unhappy. In this situation, due to communication issues, I requested that the mother look for another daycare. Professional decorum calls for me to give 2 week notice.

Because I care for the families who come here beyond the parameters of the daycare relationship, I agreed to give her plenty of time to find affordable care. I was very surprised to learn that she intended to remain for a MINIMUM of three months, but I was willing to work that.

The waiver did not absolve me of ANY responsibilities or liabilities. It simply stated that she acknowledged being informed that I could not meet her expectation of literally keeping my eyes on her daughter every minute that she was in care. This mother does not know what the waiver said, as communication broke down before she even read it.

In 20 years I have never had a child seriously injured because the children are very closely supervised by myself and my helper. My kids learn to behave in ways that minimize the potential for injury. The environment is designed to minimize risk of injury.

I spend a great deal of time and energy working on social skills and kindness. The environment reflects this in the ways the children relate to one another. This environment is not chaotic. The children are not allowed to run wild. Still, with children, minor bumps and bruises sometimes happen, in the course of play, without any malicious intent. Even so, I have children who have been here years without even those normal minor injuries.

It is unfortunate that this situation ended as it did. I wish only the best for this little family. It disappoints me greatly that this young mother did not have the experience that I wanted for her. I do know that her daughter was very happy here, and for that reason I am so sad that this situation occurred. 11/16/2015
An answer to prayers! We were so worried about finding QUALITY daycare at a REASONABLE price when we moved to Dallas. Bridgetta is AMAZING!!! Weekly lesson plans, daily updates of pictures and videos, along with fun crafts, activities, and plenty of free play! My daughter wakes up every morning excited to go and is worn out when she returns.

I really love how easy it is to send my payment as well. If you bank with Chase, Bridgetta will send a QuickPay notification for the amount due and you just hit 'send.' SO much easier than the hassle we had at our previous daycare where she would hold the check for a week and a half!

I also love how well she senses what her students need. One day, they may all have extra energy and need to run and play! The next, they may be ready to get back to the typical structure of crafts, numbers, reading lessons, and yoga (My daughter LOVES yoga!).

If you are lucky enough to find Bridgetta when she has an opening, you better jump on it!! 10/26/2015
We thank our lucky stars each day for Brigetta and her in-home preschool as they have been everything we were seeking for our son and so much more. It is clear that Brigetta is extremely passionate about her work and that she cares very deeply for all of the children in her care. I can't even put into words what a relief it has been to have our son in her excellent care.

The name really says it all. This is truly a creative and nurturing environment in which children are welcomed, accepted, encouraged and loved. Each child receives individual attention to work on developmentally appropriate activities and it is obvious that a great deal of care and thought each project and activity.

In addition, parents are always kept up to date on their child's progress, activities and developments. Brigetta cares deeply for these children and is focused on developing them socially and emotionally, in addition to intellectually.

Creative Nurturing In-Home Preschool is unlike any other childcare program and we are so incredibly thankful to have found it! We couldn't be happier!
10/11/2015
Brigetta was an answer to prayer for us and our grandson! I would highly recommend her preschool to anyone looking for excellent care. 04/12/2015
I would highly recommend Brigetta. Brigetta taught my granddaughter & she learned so much. I was blessed the day that I saw Brigetta's ad that she had one opening. I knew from the day that we met with her that my granddaughter would be in the best possible hands. I never had to worry about her. I always knew what the curriculum was for the week. If you are lucky enough & there is ever an opening, you should jump on it before it's too late. Brigetta is one of a kind & is in this business definitely for the children. She LOVES her kids. 01/16/2015
I can not thank Brigetta enough! My daughter absolutely loves attending her preschool. She's made so many new friends, has learned SO much and makes the cutest crafts I've ever seen! The one on one reading lessons are what sets her apart from the rest. You can tell Brigetta truly enjoys helping each child grow mentally and emotionally.
She has created a perfect learning environment, but also understands the importance of playtime and independence.
Very highly recommended :) 10/21/2014
My husband and I feel so lucky that we came across Brigetta after searching for nearly a month for a daycare provider that genuinely cares about children and their needs on all levels. I love that she writes out a lesson plan every week for parents to follow along and encourage their child as they are learning new ways to think and process thoughts and feelings. She does not force anything upon the kids rather than works along side of them paying close attention to what captivates their interest and what they respond to most. I believe her teaching style is very successful and my child with the others gets the amount of personal attention that is needed to feel encouraged and want to learn. She also provides snacks and a healthy lunch. She also types up an end of week report to discuss how your child and the group are doing with eachother and the lessons she had mapped out for that particular week. She is more than willing to communicate if you have any concerns and goes above and beyond. Brigetta truly has a gift with children. We are very lucky to have found her when we did. We plan to stay with her up until our son starts kindergarten as long as we are living in this area. Thank you Brigetta for all that you do!
09/22/2014
I feel this word gets overused, so know that I mean it when I say that our family has been blessed to find Brigetta. My son is almost 3 and he was at a Montessori school that was working pretty well, but within a few weeks of switching to her school, it was so obvious that he was thriving. We never have arguments about going to school anymore, and I can see how much he's learning and how much he loves his new environment.

Communication is a priority for me and Brigetta is great about replying to questions quickly and thoroughly and has never once gotten defensive when I've asked a critical question. She encourages creativity and uses positive discipline methods which fit very well with our style at home. When you speak with her, it becomes very clear how much she cares about the children in her care and how devoted she is to providing a great education and loving environment for them.

I can't recommend this school enough. 09/17/2014
I am a single mother of an almost 4 year old son. My son and I moved from another area of Dallas, making it impossible to continue taking him to his previous in-home provider who was really exceptional. I was very worried that I would be unable to find another person to care for my little man in the same manner; a loving environment with curriculum to further his knowledge, somewhere safe, affordable, and where he would get the same level of attention and care that he is accustomed.
After doing the dreaded childcare hunt, which included the typical over priced corporate daycare facilities, I stumbled upon Brigetta's ad. Brigetta is very warm and inviting; my son liked her from the first day they met. Although my son had a rough start due to the provider change, he has finally adjusted and settled into his new, fun school! Brigetta worked with both my son and I on how to cultivate their relationship and make the transition as easy as possible. She was very understanding about the situation, and took into account his personality. All kids are different, Brigetta recognizes each students individuality and upholds an environment that is positive, creative, and full of love.
She is excellent about keeping me informed about his daily activities (we get weekly schedules). She teaches them curriculum which is great for my son as he is always excited to learn. Her home is always clean and tidy, and she prepares healthy meals for the students.
My son is always amped to show me his new projects and tell me about the new stuff he learns each day. I am thankful for her care and how affordable it is in comparison to other providers, especially the company owned facilities which are astronomical! My son is happy, I am happy, and things get easier every day. :) 06/23/2014
I met Brigetta in 1997, after searching for what seemed like forever, for a proper daycare for my daughter. I wanted a place that would provide a loving and caring environment and would also take care of her basic everyday needs while I was at work. Seemed simple but was shocked at how difficult that actually turned out to be. After moving my daughter to 3 different daycares, I finally found Brigetta. Not only was she exactly what I was looking for in a daycare provider, but she was an educator as well. She filled her daycare with educational toys, books, preschool curriculum and programs. She taught math, reading, writing, science and social skills. She was so passionate and energetic about what she wanted to accomplish with her daycare, taking it to the next level by creating an educational environment where kids can learn while still having fun. I just knew this was the place where my daughter had to be. Brigetta worked with each child, one on one, at their own individual pace. By the time my daughter was ready to start kindergarten, she was doing simple math, reading and typing on the computer. After my son was born, there was no doubt in my mind that he would join his sister at Brigetta's daycare. We were with Miss Shetta (as my kids called her) for 7 years so I can honeslty say that Brigetta truly cares about the children she is entrusted with. My daughter is a freshman in college now and my son a freshman in high school. They are both doing well in their studies and I truly believe Brigetta is one of the reasons why.
06/10/2014
My daughter was enrolled here for about a year before she started kindergarten. When we started she could recognize and write a few letters; by the end of her time there she was writing her name, small words, and reading short books to me! It was a wonderful experience for her, and now she begs to go back because not only did she learn SO much there, she had so much fun with the crafts and activities they did. My son (4 y/o) still attends here and is coming home every day telling me what sounds letters make, and it is rarely a struggle (Mondays are hard for everyone! ) to get him out the door because he loves Brigetta and her school so much! She's been such an integral part of both of my children's education, it is very plain to see that she has a lot of knowledge to share with parents and children alike, and a supreme passion for educating her students as well as giving them a safe, clean, loving environment to thrive in. 04/28/2014
My daughter was with Brigetta for about four years and I can't begin to express how grateful I am to have had such a fantastic parent/child-care provider experience. The hands-on projects, nurturing environment, social interaction, class setting and reading lessons did so much to enhance my daughter's social, developmental and leadership skills. Because of the care Brigetta provides, the long-term benefit is that kids get a head start in future academic success. This is a win-win environment and relationship for anyone looking for child care. 04/24/2014
My son has been in the care of Ms. Brigetta for over two years and there has never once been an instant where I felt as though he was in less than extraordinary care. She is expressly passionate about education and maintaining a friendly, balanced childcare environment. There is no traditional daycare around that keeps their materials as up to date as Ms. Brigetta, I would know because I toured EVERY singly center in the Greater Richardson area. Nearly daily my son will bring home a unique and intricate project that obviously has an educational origin. The children, albeit some are new and some have been there years, all get along well and that is a reflection on her as a provider. Highly recommended. 04/14/2014
Ms. Brigetta has been a wonderful caretaker for my daughter for the last 3 years. I found Brigetta when my daughter was only 18 months old. I can't say enough about Brigetta, but she truly has been a blessing! She assists with potty training and does numerous activities with the kids, including pajama parties, holiday parties, and even science experiments!! My daughter is now 5 years old and she has never had any issues being in her care. She's exceeded my expectations and has gone above and beyond to provide top notch care. I would highly recommend Ms. Brigetta's home daycare to anyone who's looking for the best care for their children. 04/05/2014
I cannot recommend Brigetta highly enough as a daycare provider and educator. Brigetta was an absolute blessing to me and my daughter. We were with her a little over a year, and left because we started kindergarten. K left Brigetta's care extremely well prepared and has been excelling at school since day one.
K went through a phase where she was bullying another child. Brigetta worked with us and was extremely patient in helping me get K through this difficult phase. My daughter's emotional growth during her time with Brigetta was phenomenal - she learned so much about caring for and sharing with others that I know will be invaluable to her throughout life. 04/02/2014
I can't begin to describe how wonderful this program is. Within the first three weeks my daughter was reading more, speaking more clearly, and was blowing me away by how much she had already learned. The thing I love the most is that when I pick my daughter up every single day, she tells me what a wonderful day she had, and all the things that she learned, and the creative projects she made! It makes me so happy to know I've found a place that she really enjoys, and learns, and with someone I feel I can really trust to care for her as I would, which is something I've definitely struggled to find in the past. Brigetta is absolutely wonderful, and I only wish I had found her sooner! 03/31/2014
I can't say enough wonderful things about Miss Getta (my son's name for her). He learned so much so quickly not only was I amazed but everyone who came in contact with him was amazed! His dentist even commented one time his child (same age) couldn't do the same things Jordan could.

She truly cares for the children and spends one on one time with each and every child. Her pre-school is so learning based it is not your standard daycare but a true school based environment. It combined everything we were looking for - the structure of a school but the comfort of a home environment.

I would highly recommend Brigetta to everyone I know. I just can't put into words what she has done for my child - he is so engaged in learning and I know it is all because of her! He couldn't be in a better position for kindergarten and for that I am truly thankful. 03/31/2014
Ms Brigetta is amazing! She has worked with my daughter so much to make sure she's happy, healthy, and understands what's going on. She's the most patient person I've met in a long time. My daughter comes home with projects all the time that they've done, and Brigetta will tell me her mood, how she's been that day, what she's eaten. If my chad could go there through high school, I'd let her!! My daughter went from speaking a word here and there to almost full sentences in just a few weeks of having her there full time. I have no worries when I'm at work that she's well taken care of. Being a single mom, that's the most important thing to me

Brigetta is highly recommended in my book. I went through 5 daycares in less than a year before I found her!
Join free to contact this business
The email address on your Facebook account does not match your Care.com account. Please log in with your Care.com credentials and link the accounts in the 'My Profile & Settings' page.
or
Join free today
Sign up now! It only takes a few minutes.
What services do you offer?
Last, but not least...
Fill in the blanks to create your account.
Thanks—you're almost there.
Create your login below.
Care.com is the world's largest online destination for care. We connect families with great caregivers and caring companies to help you be there for the ones you love.
Care.com does not employ, recommend or endorse any care provider or care seeker nor is it responsible for the conduct of any care provider or care seeker. Care.com provides information and tools to help care seekers and care providers connect and make informed decisions. However, each individual is solely responsible for selecting an appropriate care provider or care seeker for themselves or their families and for complying with all applicable laws in connection with any employment relationship they establish. Care.com does not provide medical advice, diagnosis or treatment or engage in any conduct that requires a professional license.
Care.com and "There for you" are service marks or registered service marks of Care.com, Inc.
© 2007-2022 Care.com, Inc. All rights reserved.