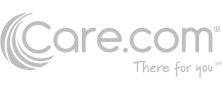 At Care.com, we realize that cost of care is a big consideration for families. That's why we are offering an estimate which is based on an average of known rates charged by similar businesses in the area. For actual rates, contact the business directly.
Details and information displayed here were provided by this business and may not reflect its current status. We strongly encourage you to perform your own research when selecting a care provider.
****No availability for 2021. 3 openings will be available for Fall (August/September) of 2022

Ms. Carmen's Family Daycare promises to provide your children a happy and safe environment where they can not only learn about themselves but also develop their social and communication skills. My goal is to help them grow intellectually and emotionally, but at their own pace while also helping them develop a sense of strong self-esteem and independence. I believe in positive reinforcement and I can guarantee that you will see your child blossom in this environment.

-Arts & crafts;
-Educational Field Trips;
-Bilingual (English and Spanish);
-Outdoor Activities/Playground;
-Daily Curriculum program;
-Home cooked meals;
-Social, Cognitive, Constructive, Fantasy, and Motor/Physical play.

-CPR/First Aid Certified.
-CDA Certified.
-State Licensed.
-B.A
LICENSING INFORMATION
Care.com has not verified this business license.
We strongly encourage you to contact this provider directly or Virginia's licensing department to verify their license, qualifications, and credentials.
Cost & Availability
| Class Type | Rate | Rate Type | Availability * |
| --- | --- | --- | --- |
| Toddler | $ 360 | per week | 0 |
*availability last updated on 01/18/2022
Full Time (5 days/wk)
Full-Day 07/13/2022
Ms. Carmen's daycare has taken excellent care of my daughter for the past 5 years as well as my son before he started school a few years ago. Never a worry or concern. 03/27/2020
My son had been under Ms. Julie's care for a year. She has changed his life and mine. Ms. Julie is trustworthy, honest, a great teacher and patient. My son is now 3 and his skills and learning appetite has gained because of Ms. Julie. I'm sad we have to move, if I could I would take her with me. My son adores her and her class. Thank you for all you have done for our family. I highly recommend this daycare. 08/03/2019
My son started at Ms. Carmen's Daycare when he was 9 months old and has now attended there for over two years. Ms. Carmen's is a family-run daycare and we have loved working with Ms. Julie, Ms. Carmen, and Ms. Wendy. As a child psychologist, I know the importance of both a nurturing and loving, yet well-structured environment with appropriate limit setting for young children. At Ms. Carmen's, my son has been loved as if he were one of their own, and also taught to listen and follow instructions. I have a peace of mind when he is in their care.

Ms. Carmen's Daycare has always communicated with us in an effective and timely fashion. The children are spoken to in both Spanish and English and we value the bilingual environment. The space is clean and organized, with regularly updated toys and activities. There is also a safe play area in the backyard. We have really treasured our relationship with Ms. Carmen's Daycare and the comfort in knowing that Michael is well taken care of when he is there.
04/12/2017
My son has attended Ms. Carmen's daycare since he was 6 months old. As a new mother I was very nervous about leaving my baby with anyone other than family. Ms. Carmen and her daughter Wendy who is her assistant quickly grew to become like family. They truly love each and every child in their care and treat them like their own.
Ms. Carmen has structured activities for the kids and teaches all the things they need to be ready for Kindergarten. Numbers, letters, colors, potty training, etc. My son could count to 10 before he reached his 2nd birthday. Additionally, Ms. Wendy speaks only Spanish to the children so there is the added benefit of learning a 2nd language. Ms. Carmen speaks both Spanish and English. She also enjoys cooking for the children and provides nutritious meals and snacks. I don't know how she does it, but when I come in the morning, all of the kids are seated quietly at the table happily eating their food. It's truly an amazing sight.
Ms. Carmen's daycare is in the basement of her family home and is very clean and organized. She teaches the children to put away their toys before getting out a new one. If only I could get my son to do this at home. There is also a nice fenced in outdoor area so they can play outside when the weather permits. My son is now 3 and we transitioned him preschool to make room for his baby sister. My daughter was a preemie and I had to return to work after only 7 weeks and I'm so happy I had someone that I truly trust leave my newborn with. 04/05/2017
My adult daughter Nicole L. brings both of her children to Ms. Carmens Daycare. This is her review:

Ms. Carmens Daycare is the simply the best. From the moment we met Ms. Carmen we knew that she would be a good fit for our family. Both of my children have been with Ms. Carmen full time since they were infants and will stay until they are ready for kindergarten (currently my children are 3.5 and 1.5 years old).

Ms. Carmen provides a rich environment for children in different age groups that includes pretend play, academics, and a safe loving environment. She has put in the effort and taken the time to ensure that my children are learning age appropriate skills - letters, numbers, manners, potty training, and sharing. She also incorporates play in to these activities. My oldest is always very proud to show me his work at the end of each day and share about his days activities.

Ms. Carmen also provides updates to parents in a timely and efficient matters. She sends home daily reports and also provides verbal updates to parents during pick up and drop off.

I also love the home like feeling that Ms. Carmens daycare provides. Carmen has a lovely home that she shares with her family, all who are very involved with the daycare and my children have grown to love each of them.

We are so blessed to have found Carmen to care for our children while we are away at work. I will be sad when it comes time to move on! 03/31/2017
Ms. Carmen and Wendy are the absolute best! When we began looking for child care for our first daughter (she was 15 mos. old at the time), we received feedback from family friends about their positive experience with Ms. Carmen. When we went to the daycare to meet them, we knew it was the place for us! Ms. Carmen provides nutritious, home-cooked meals, and follows a curriculum that prepares the children for when they move on the either pre-school or kindergarten. They also have a nice outdoor area where the kids can play when the weather permits. The daycare provides a loving environment, and the kids and teachers are truly like a family. We decided to send our daughter to a larger pre-school eventually because there were no openings at Ms. Carmen's when we had our second child. We definitely knew we wanted Ms. Carmen and Wendy to care for our newborn because we had the utmost trust in them, and we knew our daughter was well-prepared for pre-school. In fact, because of Ms. Carmen's prep, our daughter was ahead of her peers when she went to pre-school! We absolutley love Ms. Carmen and Wendy and highly recommend them to anyone!!
02/28/2017
Both my son and my daughter have attended Ms. Carmen's, and when they have been at Ms. Carmen's I have been at ease at work knowing they are in great hands.

Ms. Carmen and Ms. Wendy have provided our children with a loving, calm, structured, and safe learning environment.

My daughter started at Ms. Carmen's when she was just over a year old. Prior to being at Ms. Carmen's she had struggled with weight gain. We immediately saw an improvement in her eating habits while at daycare. Our daughter also began to thrive and learn so much from Ms. Carmen. Most importantly, Ms. Carmen taught her to be kind, share, and work well with others.

When our son was born, there was unfortunately no available space at Ms. Carmen's, so he attended another daycare from 3 months to 11 months. While we loved the other daycare, it just did not compare to Ms. Carmen's. As soon as we were able, we moved our son to Ms. Carmen's! Although it was a new environment, he quickly adjusted and loves to go there every morning!

What makes Ms. Carmen's daycare stand out is that it is such a loving, but structured environment. Whenever I have come to pick up my kids, they are working/playing with others nicely. The kids are all very respectful and orderly, but are also having fun. When I dropped my daughter off she would RUN inside to see them. My son now does the same! Ms. Carmen is like a family member! She even attends our kids' birthday parties, and they absolutely love her and Ms. Wendy. My daughter is now in pre-school, but she begs me to come inside and say hello to Ms. Carmen and Ms. Wendy when we go to pick up her brother.

Lastly, Ms. Carmen has been excellent at communicating with us about our children's progress. She has been very observant and let us know how they are doing while in her care. When they were too little to speak, she completed a daily form that told us what they ate, how often their diapers were changed, and what activities they completed. She is great about texting during the day, and answering all of my questions. She is meticulous about keeping up to date medical records, as well as financial paperwork (she always gives us receipts and a complete tax document at the end of the year). 02/24/2017
My husband and I could gush for pages about how SUPER AWESOME Carmen and her daughter/helper Wendy are. Our son has been in her care since he was 3 months old (he's 2.5 yrs at the time of this writing). We really feel they treat him if he were their family. We also really like what he learns at her Daycare. He's learned clean up is a fun game (!!) and she is outstanding at developing those basic social skills with other children and babies. She worked a lot with him to help him roll as a baby, and now as a curious toddler, he practices his letters, numbers, and coloring. He absolutely adores her and Wendy, too. So basically: it's pretty much a dream come true for finding reliable, safe, and engaging care for our child. P.S. Carmen was great about using breastmilk.
04/01/2014
You can't put a price on your peace of mind! When I leave my son at Ms. Carmen's daycare, I leave every single day with a peace of mind. As a director of a child development center in the past, choosing childcare for my son was quite the task! I'm going to be totally honest, I was skeptical of every childcare facility that I visited. I entered every single center on the hunt for health and safety violations, convincing my husband that those daycares were not acceptable for our son!

But like a breath of fresh air, Ms. Carmen's daycare was the only daycare that immediately felt like home to me, as well as my son! She has a genuine concern for each of the children, and loves them like her own! Not only is her daycare immaculately clean, its free from safety hazards, and fosters an environment where every child is comfortable and happy to learn! My son just turned 2 years old, and he can already identify some of his favorite colors in English and Spanish!

Before the holidays, I moved further south, but remained working within the district. Although driving to Ms. Carmen's daycare is 30 minutes away from my new home, I refuse to leave my son under the care of anyone else! I guarantee your satisfaction with Ms. Carmen's daycare!
03/27/2014
I have nothing but high praise for Carmen's Daycare! My daughter has been attending for a little over a year now. Ms. Carmen provides a safe, clean, and educational environment for the children. As a first time mother, I was very concerned with allowing my daughter to be in the care of anyone other than her father or myself. She spent her first year at home with her father when I returned to work. I visited countless daycare facilities before I arrived at Carmen's Daycare. The instant connection my daughter had with Carmen warmed my heart. Carmen's Daycare is much more than a daycare...it's a family. My daughter just turned two and she wakes up every morning excited to go to "Ms. Carmen's house". Her vocabulary has grown by leaps and bounds.

I highly recommend Carmen's Daycare. 07/21/2013
Carmen Alvarado, or as the children call her, "Ms. Carmen", is a unique rare gem among the child care community. Under Ms. Carmen's guidance, my daughter is prepared for the start of school.

During her time with Ms. Carmen, our daughter's growth in identifying letters and numbers, basic writing and proper child play cooperation was highly evident. Our daughter routinely spoke in the most positive tone about Ms. Carmen's lessons and playtime. Our daughter responded so well to the structure of the day at Ms. Carmen's (meal time, snack time, nap time, etc), that she requested the same structured day at home. During our daughter's years with Ms. Carmen, the parents of the other children were, like me, professional educators. The parents regularly compared notes. Ms. Carmen always received glowing praise from the parents of the other children.

Ms. Carmen strictly follows all State and City-mandated rules and regulations. She provided receipts, lessons plans and other documentation on time.

While providing a warm and nurturing environment for the children, she maintains the utmost professionalism. Ms. Carmen has our highest recommendation. 06/28/2013
Carmen has been taking care of my son since he was about 4 months old. He is now almost 2 years old and is an incredibly well adjusted, social, happy, smart little guy, much of which is due to Carmen. Carmen came highly recommended to us by other teachers in the area whose kids go to Carmen's daycare, and she truly lives up to her reputation. Carmen has become like a second mom to my son and his day care friends are now like his second family. The environment is warm and loving and is filled with educational activities for kids. I especially love the creative projects and the fact that my son is learning a second language, Spanish. The fact that he is learning in a bilingual environment is opening up brain pathways for later language learning that will benefit him for the rest of his life. I can't thank Carmen enough for all that she does for my son and for our family. 06/25/2013
Being a first time mother of a daughter that was a preemie I was very apprehensive of whom I would leave my daughter with once I returned back to work. I interviewed several daycare providers but when I met Carmen she transmitted confidence to me and I entrusted my baby girl to her. She by far exceeded my expectations and during the time my daughter was in her care I would be at my job working peacefully. She took her time to really "listen" to my concerns and she would follow any special instructions in caring for her.
Several times a week I would spend my lunch time at Carmen's to spend time with my daughter but I also had the opportunity to see her caring for the other children. I loved that she had a daily routine for the children and she was always consistent with it. I learned a lot from Carmen and till this day I still use many of her techniques because I found that they work effectively. She is loving and nurturing to the children while at the same time she focuses on instilling a safe and positive learning environment. She always puts the safety of the children first and does well in communicating with the both the children and the parents. This is definitely a place where you can leave your child at and be at peace. 06/13/2013
My child has been with Carmen since July of 2007. She created such a warm and loving environment, that even after my daughter started kindergarten, she still wanted to see Carmen, so she stays there after school until I can pick her up! She truly is like a second mother to her! I particularly like how she gives each child individual care and even works on academic skills! She was highly prepared to start kindergarten with social, emotional, reading and writing skills. I highly recommend Ms. Carmen! She is like a member of the family! 06/06/2013
I have been enjoying Ms. Carmen's services for six years now. My daughter is in school now but my younger son still attends her daycare. Ms. Carmen is great at what she does, she is excellent at growing the whole child. My son always brings home arts and crafts projects almost everyday. My son and daughter both excel in learning because of Ms. Carmen's individual approach to learning for each child. Along with her effective teaching approach she is a nurturing caregiver and is wonderful with communicating with parents. She also works well with special needs children as my son is delayed. I also still cannot how she gets all of the children to actually sit down at the same time. She is truly a miracle worker. I highly recommend her services to anyone looking for childcare.
Join free to contact this business
The email address on your Facebook account does not match your Care.com account. Please log in with your Care.com credentials and link the accounts in the 'My Profile & Settings' page.
or
Join free today
Sign up now! It only takes a few minutes.
What services do you offer?
Last, but not least...
Fill in the blanks to create your account.
Thanks—you're almost there.
Create your login below.
Care.com is the world's largest online destination for care. We connect families with great caregivers and caring companies to help you be there for the ones you love.
Care.com does not employ, recommend or endorse any care provider or care seeker nor is it responsible for the conduct of any care provider or care seeker. Care.com provides information and tools to help care seekers and care providers connect and make informed decisions. However, each individual is solely responsible for selecting an appropriate care provider or care seeker for themselves or their families and for complying with all applicable laws in connection with any employment relationship they establish. Care.com does not provide medical advice, diagnosis or treatment or engage in any conduct that requires a professional license.
Care.com and "There for you" are service marks or registered service marks of Care.com, Inc.
© 2007-2022 Care.com, Inc. All rights reserved.