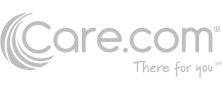 At Care.com, we realize that cost of care is a big consideration for families. That's why we are offering an estimate which is based on an average of known rates charged by similar businesses in the area. For actual rates, contact the business directly.
Details and information displayed here were provided by this business and may not reflect its current status. We strongly encourage you to perform your own research when selecting a care provider.
Stepping Stone Family Day Care is a Stepping Stone for children 2 1/2 months to 4 years old. We are open Monday through Friday from 8 a.m. to 5:30 p.m.
At Stepping Stone FDC, we feel the focus of your child's experience here should be the development of his/her social and interactive skills, with the goal of developing a healthy self-image as an unique individual, in a warm and loving environment. All activities are carefully planned to coincide with each child's particular stage in his/her developmental area: physical, cognitive, social, emotional, and creative.
Our curriculum is very simple. We believe children learn through play; therefore, we make learning fun, through music, story, art and other activities.
The children have a room that they sleep in and a separate room to eat, play and do other activities.
We also use an app that allows us to log your child's activities through out the day as well as upload pictures and videos for you to see.
LICENSING INFORMATION
State license status: Licensed
(Care.com verified on 9/17/2022)
This business has satisfied California's requirements to be licensed.
For the most up-to-date status and inspection reports, please view this provider's profile on California's licensing website.
Licensing requirements typically include:
Complying with safety and health inspections
Achieving the required levels of educational training
Maintaining a minimum caregiver-to-child ratio
Other state-defined requirements
Hours
| | |
| --- | --- |
| Monday : | 8:00AM - 5:30PM |
| Tuesday : | 8:00AM - 5:30PM |
| Wednesday : | 8:00AM - 5:30PM |
| Thursday : | 8:00AM - 5:30PM |
| Friday : | 8:00AM - 5:30PM |
| Saturday : | Closed |
| Sunday : | Closed |
Teacher/Student Ratio:
1:5
Cost & Availability
| Class Type | Rate | Rate Type | Availability * |
| --- | --- | --- | --- |
| Toddler | $ 1,175 | per month | 1 |
| Infant | $ 1,175 | per hour | -- |
*availability last updated on 02/25/2022
Full Time (5 days/wk)
Drop-In
Personal Check|
Cash|
Credit Card
12/03/2021
My daughter attends this daycare and loves it. She's become good friends with the other babies and toddlers, and is always happy when we pick her up. Since she has been there she has exhibited a ton of new skills that are advanced for her current age. I like that the number of children this daycare accepts is small because she gets a lot more attention than she would at another center. We also love that she uses the brightwheel app and can see all of her progress throughout the day.
12/03/2021
I really love this daycare. We tried a daycare in Long Beach for my son, and he cried constantly there. We decided to switch to Ms. Monica and our son has never been happier. He is always smiling and dancing and singing when he gets home from school. He's only 1 year old, so I can't yet have conversations with him about his day. But his joyous attitude is infectious and I can tell that he is happy and thriving. As a working mom, I cannot express how much I appreciate knowing my son is well taken care of. 12/02/2021
Our child has been with Monica for 3 years. It has been a wonderful experience. We will be sending our second child soon. She keeps the kids engaged with plenty of activities, learning to count and learning words in English and Spanish. I highly recommend if you want a quality nurturing environment for you child. 11/23/2021
Monica is a hidden gem. My 2 year daughter has been going to Monica a little over 6 months and it's been great. She's learning so much from her shapes, colors (English and Spanish), and her name recognition, in the short time that she's been there. Monica is a clean, organized, and has your child's best interest at heart. The Brightwheel app that Monica uses is AMAZING. I love seeing all the videos, and pictures of what my daughter is doing throughout the day. It's been great having my daughter with Monica. 10/30/2020
Our son has been attending Stepping stone day care for a little Over 3 1/2 years now he started at 11 months full time and has been there full time ever since and I have nothing but appreciation for everyone especially Monica who ensures that the kids stick to a routine and also learn with play. As a working mom it brings so much peace knowing that my son is in a great and safe environment and the app bright wheel is a HUGE plus that helps me see what is going on through out the day.
With out hesitation I would recommend Monica's care to any other parent looking for exceptional child care. 09/18/2019
My son has been attending Anderson Family Daycare since January and he has grown so much in such a short time. He's becoming more social and independent, learning his colors, shapes, and numbers, and making lots of friends. Monica and Erika are great. I feel comfortable knowing he is being treated well and taken care of. I also like the other activities offered like date nights, Christmas, and Halloween parties. Gives us parents an opportunity to socialize and get to know each other better. The Bright Wheel app is an added bonus because I'm able to see pictures and videos of what my son is doing during the day, as well as hows he's sleeping and eating. I highly recommend this daycare! 08/26/2018
Our son has been at Anderson Family Daycare for over a year now, and we are so happy that we chose this daycare. Ms. Monica and her staff truly care about the children and their parents. It was definitely hard to leave our son at 3 months old for the entire day, but Anderson Family Daycare made it much easier. The app that they use is also a perk because they post pics and videos throughout the day.
08/24/2018
My daughter has been going to Monica's daycare since she was 3 month old (she is now 11 month old). Monica and Erica have been EXCELLENT at taking care of her. The house is always super clean, they have plenty of toys and activities through out the day. She uses an app on which she shares pictures, video, and everything that happens during the day, which is a huge plus. Unfortunately we are moving to a different area and have to change daycare. We will miss Monica and Erica very much. 08/21/2018
I am grateful every day for having found this great day care. My daughter has been with Monica for almost two years, and she is doing beautifully. Truly the only time I'm not worried about my little one is when she is at day care. I also love that I get to see what she is up to each day via the app they use. I can see when she's napping, how much of her lunch she ate, and when she had a dirty diaper. And best of all, they post photos and videos throughout the day. It's just wonderful. She is learning so much, and Monica establishes great healthy habits that my daughter maintains at home as well.

Monica has a great routine set up for the kids so they have some structured activities mixed with free play time. They have music time, story time, art time, circle time, etc. I like knowing that she's learning so much and doing so many activities during the day. It's a great balance.

Truly I cannot say enough about how happy I am with Anderson Day Care and with Monica and her small staff. My daughter is thriving there, and I couldn't be happier! 07/28/2016
We were looking for a daycare and I don't remember how many daycares we visited.Monica seemed very professional and I am really happy to work with her and her team.My son is really happy in Stepping Stone Family Day Care.Finding a satisfying day care is not easy but do not hesitate Monica's daycare is amazing! 07/27/2016
We're so glad our son's first daycare experience was with Monica. We were looking for a care facility where the environment was relaxed but also injected the right amount of rigor for an infant transitioning to a toddler. We've seen such amazing progress under Monica's care. Our son's not only learned his first words at Stepping Stone, but also soft skills like socializing with others. Plus, our son is a huge fan of the water activities Monica schedules in the summer. We will really miss Monica and the extra care she took with our son. 07/26/2016
Are you the first time parents? Send your child to Stepping Stone. Ms. Monica is very experienced and professional. She will love your children and nurture them very well. She finds each child's strengths and helps them to grow with good confidence. Ms. Monica will also help prepare your child to be ready academically and independently for school (pre-school, TK, or kindergarten)
In addition, she will be your best advisor and coach for parenting. Freely share your worries and concerns with her (trouble sleeping, terrible 2, or trouble 3, toilet training, etc.) She will listen to you well and help you take care of your children. 07/20/2016
Monica provided tremendous confidence to us knowing that our daughter was in a nurturing, home-like, safe environment where she would be supported at each stage of her personal development. We always appreciated the guidance around different stages involving her eating and sleeping patterns, as well as the special activities like water play or arts & crafts. It's never easy to choose a childcare provider but Stepping Stone made the transition smooth for us as new parents and for our daughter, who no longer cries when we drop her off in the morning! 07/07/2016
Finding the right child care provider for your family is a tough decision, but Stepping Stone made our decision much easier. Monica and her staff truly care for each child and foster a loving environment that is filled with learning and growth. Our daughter loves going each day, has made great first-friends, and we can tell that she learns so much.

Monica provides constructive feedback that allows us to continually work on different skills and build healthy habits for our child, as well as celebrate her accomplishments. Even though getting some feedback can be tough as parents, we have enjoyed establishing a partnership that allows us to surround our child with consistency and love.

One thing I did not expect from taking our child to Stepping Stone was to join a close community of parents that we've met. Between barbecues, brunches, date nights, and play dates, we have loved each opportunity to connect with other families and share our milestones together.

Stepping Stone has been a wonderful place for our entire family. 09/18/2015
Three cheers for Ms. Monica and her team! Finding a good daycare is a stressful process, but we were so happy to find Stepping Stones. Our toddler has been going to her daycare since she was 4 months old, and we've enjoyed watching her grow up under Monica's care, learning to crawl, falling into a solid nap routine, learning sign language and new words, dance, exploring outside, painting and befriending other children from all different backgrounds. What I appreciate most is how Monica always keeps an extra eye on every child's personal development, so we can work together on raising a well-rounded and happy daughter. Stepping Stones is more than daily childcare, but a place for every child to thrive in a nurturing, playful and vivacious environment.
08/24/2014
Both of our daughters have gone to Stepping Stone beginning at just 3 months old. I've done a lot of research in the area and have found Monica to have the best balance of quality of care, reliability, hours, and price. She has a loving and structured style that works very well in guiding the little people as they grow. Because of the strong foundation our oldest received at Stepping Stone, she made an easy transition into pre-school. Our youngest is still with Monica and happy as a clam there. She gets so excited to go every morning, which bring great comfort as working parents.. 06/18/2014
I must say that finding childcare is not an easy task. Especially when you're a mom like myself where I was in a strange and unfamiliar place. After staying home with my son for a year and a temp job, I finally found a job in February 2014. After doing research, I came across Miss Monica's profile and called right away. She was very open and honest from day one and I appreciated that. We visited her in-home daycare and fell in love! She was not far from our home and our almost 18 month old adjusted fine. Miss Monica's home was very welcoming, kid-friendly and just felt like home. I love that were children from many different backgrounds. In no time, my son was using sign language to communicate, putting his dishes in the sink, and becoming more talkative everyday. They did multiple activities, artwork, color recognition and development. I even received my very first Mother's Day card from my son made at daycare. Miss Monica was even willing to work with my very hectic, night schedule at work. I am so blessed to have found her and was really sad to take my son out when we relocated to Chicago. Stepping Stone is a great place for your children to learn, grow and develop!! It truly is a gift to be able to deal with children so see it for yourself!!
03/24/2014
We have only wonderful things to say about Ms. Monica and the care that our daughter received at Stepping Stone. We interviewed a lot of places for our 4 month old when my wife was returning to work, and we both immediately liked Monica. She has a great attitude and is really a pro. Our baby adjusted to day care very quickly, and we knew that she was in great hands during the day. We received thorough daily feedback and always felt like we had a good understanding of how the day went. Even though she was so young, it was great that our daughter got to participate in circle time and reading with the other kids. After a job change caused us to be too far from Monica's to continue care, we were so sad to leave because we know that our family would have been happy there for many years. Whatever family takes our place is lucky to join a wonderful group of parents and kids. 12/03/2013
My family has trusted Ms. Monica for over 7 years. Our youngest (18months old) of 3 is currently in her care. Each one of them started at 12 weeks old. We appreciate a lot about Stepping Stone, but most importantly to us is the structure provided through her daily schedule that includes a preschool-type curriculum, circle time, music and movement and art to name a few. We also appreciate the clear-cut, strict rules for the children. They certainly know what is expected of them due to Ms. Monica's ability to be very consistent. Don't expect your child to be shiny clean when you pick them up. They are allowed and encouraged to explore and will get dirty. Have a set of clothes for daycare only! My children have probably been the dirtiest she has ever have! They love to get messy! I strongly believe the fact that we have maintained a relationship with Ms. Monica for over 7 years says enough, but I certainly could go on and on! My 7 year old wishes she could go back to be a helper all the time! 09/23/2013
Our daughter has been attending Stepping Stone for over a year now, and she LOVES going. She's learning every day, having fun, and becoming more and more social. Monica brings a firm yet gentle sensibility to childcare which was something we required while researching different facilities. The feeling at Stepping Stone is one of family. When we pick my daughter up at the end of the day, she won't leave until she gives hugs and kisses to all of her friends, starting with Ms. Monica and the rest of the staff. I highly recommend Stepping Stone. 5 Stars!
09/22/2013
Our 20 month old son was in the care of a nanny at our home when suddenly we had to find a daycare provider. Based on the trusted and outstanding recommendations of colleagues whose children had all been cared for by Ms. Monica over 4 previous years we sent our son on a leap of faith. He was so well cared for, adjusted so quickly, and Ms. Monica was so helpful during this transition that we never looked back. Ms. Monica's is truly your home away from home and an exceptionally loving, nurturing, educational and fun environment. Ms. Monica's warmth, experience, high standards and excellent communication skills her home daycare apart. The large backyard is a paradise for the children and the sense of community she fosters and builds is amazing. When our son "graduated" to preschool his baby sister was going to follow in his footsteps but we moved out of state. We miss Ms. Monica's and can't recommend Stepping Stone Family Daycare highly enough! 09/20/2013
Both my son and daughter attended Stepping Stone Family Daycare starting from 6 weeks old until we moved out of state. Prior to finding Ms. Monica we looked at many daycare's and were disappointed at the quality of care many provided. When we visited Stepping Stone for the first time it was a no-brainer.. There was a nice family atmosphere with a set schedule and curriculum for the kids. Ms. Monica taught our children sign language which was awesome! Before they could talk they were able to communicate without grunts and whines :) Ms. Monica and her staff also planned fun activities and arts and crafts throughout the year that my children truly enjoyed. It was so nice to go to work and know my kids were well taken care of, learning and having fun. 09/19/2013
We began sending our baby girl to Steppingstone when she was 6 months old and she has been loving it. Ms. Monica and her mother provide her with loving attention and make her (and us!) feel like part of a family. Ms. Monica begins teaching the infants sign language before they are 1, so that they can communicate before they can even talk! All the children have terrific manners and are wonderful role models for our daughter. I feel extremely lucky to have found Steppingstone! 09/19/2013
We sent our daughter right as she turned 1 year old, she hadn't ever been with anyone but me and not really that socialized.
She quickly starting coming home with great new skills, her speech quickly improved, and the manners Ms Monica installs are superb. She was always excited to go there and loved all her little friends and all the staff. She's 3 1/2 and still asks to go see them.
It's a great at home day care with loving staff. 09/13/2013
I was very pleased with the professional yet family atmosphere that Stepping Stone Family Day Care provides. My oldest son, who is now 13, attended at the age of four until he began kindergarten at Hancock Park about 15 months later. We had just moved to Los Angeles and after tirelessly searching for and interviewing home childcare facilities, I was thrilled when I found this well-informed, passionate staff. My son loved it so much that he adopted himself into the lead teacher/director's family, unofficially of course. When it was time for me to go back to work after having our second son years later, there was no need to look elsewhere as we felt confident and comfortable sending him to Miss Monica as well; I just prayed there would be a spot open for him. Expect that your children will be cared for and loved like family while treated as preschool students with the enriching curriculum throughout the day. Both of my boys loved music and movement as well as story time! I encourage everyone in the area who is in need of child care to check out this center, because you will not be disappointed. Had we not found it necessary to move back to the Northwest, we would have our now third son who is 3 1/2 enrolled as we speak. Stepping Stone has set the standard of home child care for our family, hence the reason my youngest is not enrolled in one today as we have yet to find one that lives up to the quality of care. If you are looking for the convenience and comfort of a home facility and also desire the professionalism and academic curriculum of a preschool or early childhood development center, Stepping Stone Family Day Care is for you. The year before we moved back to Portland, OR, leaving Los Angeles behind, we enrolled our middle son into Page Private School--the Beverly Hills campus--and although we loved the academic-focused program and structure, we missed the comfort and loving environment that we were used to and vowed that rigid academics can wait until K-12, which can sneak up really fast. Take a few moments to set up an interview and go visit Stepping Stone; you never know you might just find your child's new home away from home! Good luck :)
CONNECT WITH OTHER BUSINESSES
Share my information with the selected business so they may contact me. I understand this information will be subject to the business' privacy policy.
Join now to request more information
The email address on your Facebook account does not match your Care.com account. Please log in with your Care.com credentials and link the accounts in the 'My Profile & Settings' page.
or
CHECK OUT OTHER OPTIONS NEAR YOU
Join free to contact this business
The email address on your Facebook account does not match your Care.com account. Please log in with your Care.com credentials and link the accounts in the 'My Profile & Settings' page.
or
Join free today
Sign up now! It only takes a few minutes.
What services do you offer?
Last, but not least...
Fill in the blanks to create your account.
Thanks—you're almost there.
Create your login below.
Care.com is the world's largest online destination for care. We connect families with great caregivers and caring companies to help you be there for the ones you love.
Care.com does not employ, recommend or endorse any care provider or care seeker nor is it responsible for the conduct of any care provider or care seeker. Care.com provides information and tools to help care seekers and care providers connect and make informed decisions. However, each individual is solely responsible for selecting an appropriate care provider or care seeker for themselves or their families and for complying with all applicable laws in connection with any employment relationship they establish. Care.com does not provide medical advice, diagnosis or treatment or engage in any conduct that requires a professional license.
Care.com and "There for you" are service marks or registered service marks of Care.com, Inc.
© 2007-2022 Care.com, Inc. All rights reserved.