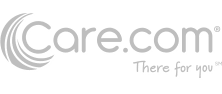 Mrs. Rivas' Early Child Development Program
13170 Winslow Drive
Rancho Cucamonga, CA 91739
Mrs. Rivas' Early Child Development Program
13170 Winslow Drive, Rancho Cucamonga, CA 91739
At Care.com, we realize that cost of care is a big consideration for families. That's why we are offering an estimate which is based on an average of known rates charged by similar businesses in the area. For actual rates, contact the business directly.
Details and information displayed here were provided by this business and may not reflect its current status. We strongly encourage you to perform your own research when selecting a care provider.
SPECIAL OFFER
I would like to invite families to join our "Date Night" program. We offer date nights as an "On Call" service, typically on Fridays and Saturdays from 6 pm to midnight. Please give me a call at any time to set up an interview and a tour of my home.
As a student myself, I've earned my Associate of Science in Early Childhood Education and am currently a full-time student at Cal State Fullerton where I am studying to obtain my Bachelor of Science in Child and Adolescent Development.
To date, I've completed 55 units in Early Childhood Education and have earned my child development site supervisor permit through the Commission on Teacher Credentialing.

Mrs. Rivas' Early Child Development Program follows a constructivist approach to teaching and is inspired by the schools of Reggio Emilia. The Reggio Emilia philosophy is an innovative and inspiring approach to early childhood education that values children as strong, capable, and filled with wonder. We encouraged our students to use language to investigate and explore, as well as reflect on their experiences. We listen to the children with respect, believing that their questions and observations open doors of opportunity for learning and researching together. It's our belief that rather than children ask questions and an adult offer the answers, we should search for the answers together.

It doesn't end there!
My program includes homemade nutritional meals, potty training, open reading, and daily learning experiences. My staff and I are all First Aid and CPR certified with approved FBI clearances. I welcome newborns to age five years old and am HIGHLY experienced with multiples.
Awards & Accreditations
Associate of Science in Early Childhood Education
Site Supervisor permit through the California Commission on Teacher Credentialing
2014 -2015 Recipient of the Cerritos College Academic Excellence Award for Child Development/Early Childhood.
LICENSING INFORMATION
State license status: Licensed
(Care.com verified on 9/23/2022)
This business has satisfied California's requirements to be licensed.
For the most up-to-date status and inspection reports, please view this provider's profile on California's licensing website.
Licensing requirements typically include:
Complying with safety and health inspections
Achieving the required levels of educational training
Maintaining a minimum caregiver-to-child ratio
Other state-defined requirements
Hours
| | |
| --- | --- |
| Monday : | 7:00AM - 4:00PM |
| Tuesday : | 7:00AM - 4:00PM |
| Wednesday : | 7:00AM - 4:00PM |
| Thursday : | 7:00AM - 4:00PM |
| Friday : | 7:00AM - 4:00PM |
| Saturday : | Closed |
| Sunday : | Closed |
Program Details
Type
Additional Details
Philosophy
Developmental (Play-Based)
Outdoor/Nature
Reggio Emilia
Languages
Teacher/Student Ratio:
2:14
Cost & Availability
| Class Type | Rate | Rate Type | Availability * |
| --- | --- | --- | --- |
| Infant | $ 205 | per week | 1 |
| Toddler | $ 185 | per week | 1 |
| Preschool | $ 185 | per week | 1 |
*availability last updated on 01/25/2022
Full Time (5 days/wk)
Part Time (1-4 days/wk)
Half-Day (Morning)
Half-Day (Afternoon)
Full-Day 10/16/2021
This review comes 16 years later. Back then, we weren't writing reviews like we do now. But as I watch Diana continue this great work with children STILL, I must tell my story.

If you're looking for someone to care for your children like they care for their own... Then Mrs. Rivas' Early Child Development Program is where you want your children to be.

16 years ago I found myself in need of a daycare because having a family member watch my daughter wasn't really benefiting me or my daughter.

Back then, I looked in the Penny Saver and saw two daycares listed. I went to the first one, not knowing what I was looking for exactly, and I thought the meet went well.

Then, I called Diana. When she answered, it already felt different than the first home. I scheduled my visit to her daycare and once I arrived, I knew I was in the right place and I immediately knew what I was looking for. She opened the door and said hello to me and then her attention focused on my 1 year old. She kneeled down to meet and greet my baby. It was then I knew I was in the right place. The other lady never even spoke to my baby.

From that day forward, she had been nothing but an amazing energy in my daughter's life, her TiTi and Babe.

She taught my baby so much. I truly attribute all my daughter's early learning to Diana. She even tapped me on the shoulder during that age appropriate time and told me it was time to potty train. She was more on top of my daughter's growth and development than I was.

She was and is truly heaven sent. My daughter remained in her care for 10 or 11 years. My daughter still adores her TiTi, Babe, and all the family members. Our daughters became best friends, and even off to college, they're still the best of friends. The Rivas' truly become your family.


Mrs. Rivas' Early Child Development Program will be one of the best choices you've ever made in your life. Being able to still follow Diana and all the amazing opportunities that she provides for little ones on Instagram, has also been a great experience.

She puts so much of herself into what she's does. I've literally watched her grow as an educator both personally and professionally.

Any child in her care are blessed beyond measure. They are going to grow not only physically, but mentally, emotionally, and socially.

Diana, what you give to the world is immeasurable. I thank God for giving us you and for what you're giving back to the world.

You. Are. An. Angel.
Thank you for being Mikai's TiTi. Thank you for teaching her the fundamentals of education, life lessons, good morals, and simply how to be a good human being.

What would I have done without you!!! 05/06/2020
As many of the other parents have already stated, it is difficult to put into words just how much we appreciate Mrs. Rivas' ECD Program and just how wonderful Diana, Nick, Nellie, and the Rivas family have been to us, but more importantly the hugely positive impact they had made on our children.

Finding Mrs. Rivas' ECD Program is like finding the diamond in the rough. Prior to finding Diana and Nick, we visited and interviewed many childcare providers - from big name, stand alone centers, to other private, in-home daycares. Nothing compares to the exceptional love, care, and attention that you and your child(ren) will feel with Diana and Nick.

My family has known Diana and Nick Rivas since 2016, when they relocated to Rancho Cucamonga. At that time, we had 2 children enrolled - our then 3 year old daughter and 1 year old son. Ms. Nellie was also one of the teachers during that period of time and we were saddened when she left to complete her college education the following year. We first met Diana at their previous location, and we could tell right away that this place was different. That she was different. We were warmly welcomed into her home and our children instantly gravitated toward Diana and her fun, but gentle demeanor. My husband and I were impressed by the areas she had designated in her home for the children - a place to play, a place for fun crafts, a place to eat, and a place to nap. She explained to us the Reggio Emilia program and how she incorporates those principles into the teaching and care they provide. She was very patient with us as we asked what seemed like a million questions and was very thorough with her responses. By the time we left her home that afternoon, my husband and I had already made the decision to have our children attend Mrs. Rivas' ECD Program.

Since they first opened their doors in Rancho Cucamonga, our children have been a part of their program, and very much their family, as they are a part of ours. Our children have grown in so many ways and learned so much from Diana and Nick, that this review or a million thank yous can ever be enough to quantify the positive impact they have had on our children's lives. Diana and Nick make learning fun, to a point the children don't even know they are learning. They only know that they are having fun, and tons of it! Some examples of fun learning activities that our children loved and have fond memories of are water play days, arts and crafts, gardening, learning about the lifecycle of a butterfly (we learned a lot just from hearing them talk about all the fun they had), neighborhood clean up, Outlaw (their class pet) and themed days (like pajama day and spirit days). Not only have Diana and Nick helped to educate our children about basics like their numbers and the alphabet, but our children have also learned about kindness, compassion, generosity and responsibility.

As a working parent, I understand and still struggle with the mom guilt about leaving our children in someone else's care while we go to work. So I understand that you are here, pouring over reviews, wanting to make sure you understand each caregiver and wanting to get a better picture of who they are and what they are able to offer you and your children. I hope you believe me when I say that Nick and Diana are the real deal. You really cannot find better people to care for, educate and love your children the way you love your children. From day one our children have always felt welcomed into their home and a part of their family. They are always excited to go to school and many days never want to leave school. We have never regretted our decision to enroll our children in Mrs. Rivas' ECD Program, and I'm sure you will not either. It breaks my heart knowing that our son, now 5 years old, is ageing out of Mrs. Rivas' ECD Program and will be attending kindergarten in August, but I know that he, like his sister, will be better prepared for it because of everything he has learned from Mrs. Rivas's ECD Program. 04/27/2020
My Husband and I are extremely grateful to have found Diana and Nick. The care and love they have for each child is beyond what a parent could ask for in a child care provider and teacher.

We have tried 2 other childcare programs and neither are even worth mentioning when comparing the level of care, love, and cleanliness. Each child has a special bond with both Nick and Diana, who take great pride in providing a safe, clean, and loving environment for each children. We love them so much, we've sent all 3 of our children there.

I was initially concerned about the transition into school kindergarten for my oldest son, but he transitioned so well and was pretty advanced for his age.

All and all, a great amount of stress was lifted when we started here and would definitely recommend this program. 06/28/2019
It is hard to put into words the amount of love and gratitude I have for Diana and nick, I feel so extremely blessed that I came across this program for my son.

I remember the evening we first met with Diana and she went over the program and she showed us her home, we immediately knew it would be the perfect place for our son, it is hard to leave your children but we felt a sense of warmth and comfort with Diana and knew our son would be in good hands, and we were right!

Our son struggles with learning certain things and takes a little longer to understand stuff that may come easy to others but he has learned so much since being at this program and I cannot thank Diana and nick enough for the amount of patience they have shown, as I know he is not the easiest child to teach but they haven't given up on helping him learn.

Fast forward to almost 2 years after our first meeting and my other son is also in the program and is learning so much as well and not to mention enjoying the amazing home cooked meals that Diana provides.

I have never worried for my child's safety or well being while I'm at work and my children look forward to going to daycare everyday and I think that speaks volumes for the type of people and program that nick and Diana have. It has truly been a blessing to our family and I will be forever thankful for the love they have shown my children. 09/25/2018
I worked along side Nick and Diana Rivas for about a year and a half while I pursued my AA degree at Cerritos College. If it was possible, I would have continued working there for much longer. Words could never express how amazing this family is and the business they run together.

Recently, I have seen my share of my bad quality daycares and can honestly say that none compare to Mrs. Rivas' Child Development Program. They either lack one or more components that makes a daycare a wonderful school for a child.

Diana works all hours of the day to ensure that the children are provided with fun, educational, and developmentally appropriate activities. She is constantly changing her teaching methods to accommodate the different ways each of the children learn. Twice a year, she evaluates each student to see what developmental areas needs improvement and arranges parent conferences so the parents can see the children's progress.

In addition to the emergent curriculum that is incorporated into the daycare, Mrs. Rivas' is Reggio inspired. Which is a plus! Emilia Reggio is an educational philosophy that is child-centered, which means that activities are often based on the children's interests and ideas. Diana and Nick are constantly observing and documenting their findings on what the children say or do during playtime to create engaging activities for the children. Diana also provides parents with monthly Learning Stories and Newsletters so parents can be aware of what the children are learning at the daycare. In addition, Reggio strongly believes that the parent/families, teachers, and community have a role in the upbringing of a child. It is essential to provide children with activities that will encourage exploring, imagination, and creativity in a child. Children often work with real tools and natural materials that make their artwork so much more beautiful.

If you're looking for a daycare that is caring, nurturing, loving and provides support to not only your child but for the whole family, Mrs. Rivas' is the also the place! This is one of the MANY reasons I fell in love with this place. Every child and family that walks through the door becomes a part of the Rivas' family. The children become so attached to Diana and Nick. They will be talking about these two until they go to bed and the next morning run into the house to give Nick and Diana the biggest hugs. I think it's amazing that the children not only have Diana but also have Nick as a role-model. Nick is very big on encouraging the children to use their good manner and be polite, reminding them to use their "Pleases" and "Thank yous". You can always find Nick reading storybooks or playing with the children on the carpet. Nick isn't afraid to get into character and play along with the children. It's something I feel the children really enjoy at the daycare! :)

For new parents, Diana is always happy to answer any question or give helpful suggestions. She also provides useful resources to all parents. Some resources vary from nutrition to sleeping patterns. She is definitely going to be my go-to-person (aside from my mother) when I have my own children. After having four children of her own, she knows what works and what doesn't. :)

If I haven't brag enough, she also provides all the children with a home-cooked meals. Let me tell you: Nick and Diana make the most delicious meals I have ever had, anywhere! You can taste the love they put in every meal. Not only do they provide the children with breakfast, lunch and snack, meals are family style. Which means, the children eat together at the table and the teachers sit along side them as they have conversations with them. The children also learn how to serve themselves appropriate food portions and learn how to use children-size utensils and glass dishes. You'd be surprised at how well the children do at handling these glass dishes!

Since the holidays are fast approaching, I must add how Diana and Nick always makes sure each holiday is celebrated in a special way. On Halloween, the day is filled with exciting activities and Halloween-related theme meals. For Thanksgiving, families contribute to the big Thanksgiving Feast. Let's not forget Christmas! Diana always finds a way to make Christmas extra special with a contributed Christmas gift for the classroom, a special Christmas lunch, and a special show for the children! In addition, the children participate in a wonderful gift exchange that the children are always excited for. She truly knows how to make each holiday special!

There is so much to say about Nick and Diana's program. They truly are amazing people, who loves what they do! And that is care, nurture, and love your children like they would their own children. You won't regret choosing Mrs. Rivas' Child Development Program. I promise you, you will end up loving them as much as I do! There is no place like this daycare.
08/27/2018
I had the wonderful opportunity to gain knowledge from Mrs. Rivas and her Wonderful class she was my practicum instructor when I was earning my bachelor's in Early Childhood Education and it was the most amazing experience. 05/17/2018
I don't even know where to begin to express my love and appreciation of Mrs.Rivas and Nick. I first contacted her one year ago based on reviews on Care.com for my daughter but unfortunately she was full (I'd later find out why!) fast forward to a year later my daughter AND son now attend her program!

Leaving my children for the first time with someone other than family was a very difficult thought to swallow. But Mrs.Rivas made the transition so effortless, almost like she was family all along. My children LOVE coming to school everyday! My son jumps out of my arms when he sees Mrs.Rivas' bright smile EVERY morning or if he sees his buddy Mr.Nicky ;). My daughter comes home so enthusiastic to tell me all about her day and what she did or has learned. It's truly amazing what Mrs.Rivas' program offers and does for children. We are SO blessed and grateful to her.

THANK YOU MRS.RIVAS for all you do for us and our babies! We don't know what we would do without you! 05/08/2018
the place is nice and clean. 05/08/2018
It is hard to put into words how much we value and appreciate having our daughter at Mrs. Rivas' ECD Program. The Rivas family has provided my daughter with a safe and nurturing environment to grow physically, emotionally, and academically. They learn through play and I am very pleased with my daughter's progress.

Mr. and Mrs. Rivas are both very kind, loving, and personable. They know the kids well and work with their indivial needs. It's incredible the amount of organization and structure they are able to provide such a wide variety of age levels. My daughter thrives with structure and she knows what to expect. The positive culture helps my daughter make good choices and is helping her becoming a well rounded young lady.

My daughter has been attending this daycare for 2 years and I am so very thankful to have her here. She has one more year until she starts school but I know that she will be ready because of all her wonderful experiences at the Rivas ECD Program. They are about to build a garden. They learn science through Stem. They have learning goals with a reward system. Those are just a few of the wonderful components they have in place at this daycare.

I could go on and on and on.... We checked out many Dayhome options and this one is bar none is the absolute best in the area. 05/08/2018
Dear Nick and Diana,
There are no words to express how well of a job you two do for Marcus. When they say it takes a village to raise a child, Micah and I are elated to have strong, loving and patient people part of our village. You two are with Marcus for a large portion of his day and we see him carry over lessons, attitudes and personalities he's learned from your home. We never have any fears when he's in your hands.
Diana, we love how patient and intelligent and hard-working you are. We love that your personality is always so happy.
Nick, we love that Marcus gets to have another strong and loving male role model to look up to. At my school I see a lot of kids that their dads are not around to show their boys what it is to be a good man and Marcus was blessed with two to look to.
I love that you two are a husband-and-wife team because Marcus gets to witness all day what a healthy marriage should be. We cannot thank you enough for always encouraging him to feel happy and comfortable. He even tells Thomas he has two homes!
Thank you!
Sincerely
Micah and Rosa Cheney 01/14/2018
Hands down the best daycare around! When we first placed our son in Mrs. Rivas' Daycare he was afraid from past experiences. He would cry and not let us go. It was hard on my wife and I but Diana worked her magic and my son quickly felt at home. Fast forward almost 2 years, we now have our son and daughter in the program and we are extremely grateful. Not only do our children get the attention they need but they are constantly engaged in activities the program provides. The program is also located in a well kept gated community which is a huge bonus. Thank you very much Diana, Nick and Nelly for the outstanding service you provide. 10/27/2017
We LOVE Mrs. Rivas' daycare!!
We were so scared and nervous to switch daycares with our daughter who was two years old at the time. When we met Diana, we knew right away that she loves children, is very loving and treats her business better than any preschool or daycare out there. Her house is super clean and the environment is very fun and nurturing. We couldn't ask for a better daycare. They treat our daughter like family and she is learning so much. The program is very creative and teaches children that learning is fun. I love that our daughter is happy there. Whenever we have had challenges such as learning to share or potty training, Diana helped us find solutions and we worked together to solve the problem. Diana is very educated and knowledgeable about learning and how children process differently. We refer to her as our doctor, therapist and teacher because she really knows what she's doing! We are very blessed to have found her and are thankful that she and her family are so loving and care about each child's success. The Rivas family dedicates the entire bottom floor and back yard to the kids. Their home is setup like a classroom. It is neat and tidy and new. They keep us updated with photos and engage us with volunteering and participating in events. Clean, nurturing, loving, fun, and educational. They are truly the BEST! 04/24/2017
We tutor numerous Day Care Centers for my newborn, and it was a stressful process especially because we are first time parents. I honestly didn't feel comfortable with the other centers, but when I met Mr & Mrs. Rivas, they were awesome and with positive energy. I had no doubt that I wanted my daughter to be part of Mrs. Rivas Early Child Development Program. It has been a year, and I feel very confident that my daughter is in great loving arms, caring and well attentive licensed day care. We are satisfied with the program. They are like our extended family. We could not have asked for a better place for my daughter to start her learning journey.
04/06/2017
We came across Mrs. Rivas' EDC Program about 7 months ago. My then 2 year old son was at a different home daycare in the area that was starting to affect him negatively. My husband and I decided it was time to make a change before the other daycare instilled in him that he was a "bad boy". After a month of being at Mrs. Rivas' EDC Program, my son was a new boy. No longer did he cry and have tantrums from the time I picked him up from daycare until he fell asleep as night. Titi, Nick, and their children have shown my son unconditional love, helped teach him the difference of right and wrong, how our actions and words can affect others, how to handle emotions and talk about them, and of course teach the foundations to his future academic education. My son is no longer labeled a "bad boy" and is incorporated in all the activities and thrives. I am forever greatful to the Rivas family for all they have done for our family and especially for my son who has blossomed into an amazing, kind, thoughtful, helpful, and smart little guy. By having your child attend this daycare , you will have piece of mind knowing they will be loved, safe, and recieve the fundamentals for elementary school. 08/18/2016
Words cannot begin to express how wonderful Mrs Rivas' Program and team are. My son, Sam, did a total 180 when he started attending. Their approach to teaching and keeping the children immersed in a variety of activities is beyond comparison. They are truly irreplaceable. The memories we have will be cherished forever and I know that the lessons Sam learned while in their care will transcend throughout his life. I am so grateful to have had such a loving, patient, generous and kind group of caretakers in our family. Once your kids start in this program it will be obvious that this is not just a business but an extension of your own loving family. Please do not hesitate and lose the opportunity to sign your children up for such a wonderful experience. 04/13/2016
I found Mrs. Rivas' Daycare on the care.com website in March/April 2014 when I was looking for daycare for Sofia who was 3-4months old at the time. Sofia is my first child and like any other Mother, I spent a great deal of time researching daycare for her.
I read the reviews on care.com for Diana's daycare and they all had excellent things to say about the daycare center. We started by bringing Sofia to "date night" on a Saturday to check out the care first. We were not disappointed. Sofia was right at home. And that's what it had become...another "home" for her. I never worried about Sofia when she was at daycare. They treated her like family and took care of her.
We were so sad to hear about the daycare moving. If it was close enough, I would have driven Sofia there so she could stay with Diana, Nick and Nellie. Sofia loves them all. Sofia attended daycare from May 2014 to March 2016 when the daycare closed.
If you live near the area and are looking for daycare, this is the place! 04/09/2016
I first met Diana Rivas at school while we were both taking the same administration course. During our break, I would always see Diana working, while the rest of us used our break to take a "break" from classwork. After a few months of sharing a course together, she offered me a position at her daycare. I didn't know her very well at the time, but something just felt right about accepting the job. It was after that, I had realized the work she was working on during our break was for the daycare. For her, the clock doesn't stop at 5pm when the daycare closes. She dedicates all hours of the day to provide the children with the best education possible; always looking for ways to improve the daycare. It is of great importance to her to teach the children in a way that they will learn and have fun all at the same time. Words will never express how extraordinary Mr. and Mrs. Rivas are when it comes to the children who attend their daycare. Not only are they dedicated teachers, but they also are kind, loving people. There is not a day that goes by that Diana doesn't pour out a "motherly love" unto the children. As for Nick, he is such a wonderful remodel for the children. Every day he shows and teaches the children what it means to be respectful and use good matters. They display such love and affection to each of the children as if they were their own children.
When I first started working there, I never imagined the strong relationship I'd build with them, both. The moment I started working there they made me feel right at home. Not only did I build a friendship with them but they have become family to me. Although, it was heartbreaking to say bye to my kids at the Norwalk location, I am excited to start a new chapter with Mr. and Mrs. Rivas at our new location in Rancho Cucamonga. I look forward to getting to know everyone and building new friendships with you all.
03/26/2016
I just have to say is I'm so sad that Diana and her crew have left us, my daughter Farrah attended her daycare the last 8 months and Farrah has grown so much these months it unbelievable! Diana just has this amazing ability to make children feel so loved and special! My daughter has completely came out of her shell, she was super shy and didn't speak to anyone and she just blossomed with Diana, Nelly and Nick! It will be so hard to replace them and find a daycare that really treat their kids like there own! They will truly be missed! 03/25/2016
I started leaving my only child with Cora at a small two months, and just finished picking her up at 2 and a half years. In that time, I have been amazed at the speed, vigor and love with which Diana, Nellie and Nick operate. It's not simply a place where kids are dropped off, and watch TV. It's a place where they continually grow, and learn not only about the world around them, but also about the toddler/baby/child community around them. It's clear that the kids have a set schedule everyday, that takes into mind their learning interests, and small attention spans (wink, wink).

But like the truly good teacher that she is, Diana continues to grow her teaching repertoire, and I can say that my daughter has definitely benefitted from this. She creates experiments for them to engage in, plants butterfly gardens to teach them stages of life---it's amazing.

My daughter speaks of "Titi" and "Nellie" even at home.

Every time she answers the door, there's usually a kid that needs the extra cuddles, and a smile on her face. She will help you with parenting advice, motivate you when you're feeling grumpy.

Truly, there is no replacement for these loved people that we've been blessed to have in our lives.

Lucky Rancho Cucamonga, I envy you!
11/20/2015
I can't say enough good things about Diana and her team! I found her here on Care.com and from the first phone call I just knew she would be a great fit for our family! My son started in January of 2014 and fit right in. There wasn't any anxiety or crying. It was like we found our extended family. Withing 3 months he knew all his letters, numbers and colors by site and manners had improved tremendously! The best thing with Diana is she treats all the kids like they are part of her family and that creates a sense of security and comfort with them that is irreplaceable. I never think of her as my daycare provider because her and her family mean more to us than that. I feel that her dedication and joy in her work makes her part of our parenting team. You know you made the right decision and can breathe easy when your child never wants to leave Titi's house and calls you by her name and vice versa! Diana and her family will always be considered my sons second family and we can't wait to go back for the summer program this year! 11/20/2015
After about a month of searching , we finally came across Mrs. Rivas daycare . Wow ! Let me tell you , my husband and I were really impressed. Mrs. Rivas and her husband are very warm and loving people. Their assistant is also very wonderful (Nelly) . They treat every child with a lot of love . My daughter was always happy when she was at their house. I was never worried to leave my daughter with them, I knew she would always be in great hands . As a parent I am beyond picky, as far as cleanliness and sanitation . Their house is very clean and organized . Not only are they a daycare , but also teach children through play and various activities . I highly recommend anyone to be a part of their daycare family . I really miss them and hope to return in a couple months . Thank you for all your help ! 07/24/2015
I would like to write a review on what a wonderful summer my daughter is having at Mrs Rivas child development program. At first I didn't know what to expect. All I was hoping is that my daughter had a nice summer. Summers have been very hard for us since my husband passed away 3 years ago.I always try to make life as normal as possible for my daughter. The family structure that Mrs. Rivas and her husband have is awesome! My daughter is so happy. .:) With great outings, art activities, reading time, games, movies I can go on and on... Thank you Mr. And Mrs. Rivas for everything you do. . 03/08/2015
Where to begin?! When it came time to look for child care for our baby (3 months at the time), I struggled to find the right place that both my husband and I could agree on. We met with different providers and centers with no agreement on how we felt. When we called different places to obtain more information, we felt an immediate sign of what the place or the people would be like. (We can't believe how many grouchy people we encountered) When we called Mrs. Rivas she was bright, cheery, and ready to answer any question we had. Though she only had a part-time opening, we knew we wanted to see what she had to offer. When we met with Mrs. Rivas (Diana) it felt like the right match from the minute she invited us into her home. Her home is quaint, and warm which made us happy. We wanted our little one to feel as though she was with family and not in a center. Her play areas are well thought out and centered on both individual play and group activites which I really liked. Care is provided by both she and her husband who are both a great Team and an occasional assistant when more hands are needed.Everyone was fantastic! She has 4 children who are present during care and are some of the best kids!!! Although we met with her when no daycare kids were there, I felt this sense of happiness and care. She was the ONLY provider that asked to hold our baby and asked us questions about what we would like to see happen with our childcare. It was great to get this glimpse of what it would be like if she cared for our daughter.

Though she only had a part-time opening we took it! We wanted to get in while there was an opening as we both absolutely agreed that it was a right fit for our baby girl and we would somehow make it work.

Although it was VERY hard to leave my little one, Diana and her husband made it an easier process. I was worried and scared that we would be asked to leave as our baby struggled with colic, difficulty attaching to ANY bottle and seemed very attached to me. Diana was so reassuring which is what any first-time, returning to work Mom needs. She would send photos and updates on my first day/week back at work. By the end of the week she was able to crack my baby from refusing the bottle! AMAZING!!!

The kids that she cares for are well mannered, helpful, and full of love and imagination. Many of which have been raised by the family since infants! Such a great glimpse of what she creates, which is good citizens who are well prepared for pre-school and beyond!

Now that our little one has been there a year I cannot wait for our next baby to attend and be a part of this extended family which makes up Mrs. Rivas Daycare! 01/26/2015
I made the mistake of waiting until 1 week after I had my son to start looking for daycare. After 11 center and in-home daycare visits/tours in 10 days, I was really on the brink of panic. And then I found Mrs. Rivas' Daycare on care.com and Yelp. And that was an absolute miracle - the best thing that could have happened to my family.

Mrs. Rivas' Daycare is family-run - Diana and her husband and their children open their home every weekday to what is truly a second family of daycare "friends." My son has been here since he was 3 months old. As a new mom returning to work, I didn't know if I would just melt into a puddle of tears that first day, or be fine - it was really a toss up. But from the minute I met Diana, carrying my son in his car seat carrier, and he started to fuss and without missing a beat in her presentation, she went to his carrier, unbuckled him, and started soothing him, I knew it was a natural fit. And on that first day, and since then, there has never been a minute where I doubted the safety, wonderful treatment, and love my child was receiving every minute I was not with him. Every day I get there to pick him up and yes, he's happy to see me, but he's just as happy in the morning when I'm dropping him off with his friends. Diana gives me daily reports of everything he did, ate, produced via diapers, etc. She, her husband, and their children all encourage and support my son, helping him to be a happy and healthy little guy who has only grown better by being part of the Rivas daycare. As we approach new milestones, Diana is a mentor - helping a new working mother to remember that it might be time to switch to sippy cups, or a larger diaper size, or a reduced nap schedule. She gave me recipes when I tried making baby food, suggested toys and books that would be great learning tools as he grew interested, and I look forward to her guidance during our upcoming potty training days.

I can't really say anything else, other than I am grateful every day that I found Mrs. Rivas' Daycare, and that we were lucky enough to get a spot in their family. The daycare costs are very reasonable, their home is clean, safe, and welcoming, and the attention and love each child gets is unparalleled. 10/16/2014
I am writing this review because I want everyone to know what a wonderful experience my daughter AND us as her parents had while taking her to Diana (and babe) lol , I am one of those mothers who is paranoid about who I leave my child with an worry about every little thing she does. Leaving her with Diana completely had me at ease when dropping her off for the day. My daughter would even put up a fight come time to pick her up, she never wanted to leave! At one point she even said to me " but how come Diana can't be my mom?" THAT is when I drew the line! Lol . Also , There is not one lazy bone in her whole families body, they are all active and always learning, and always being helpful and nice to everyone. She is like a supermom or something I don't know how she is so organized and always has everything so well planned an on track. My daughter was very upset she couldn't attend anymore but we had a change in schedule and we didnt need ti take her anymore, but Diana still keeps in touch and my daughter will never forget her an her family, they are an awsome family! Still planning on taking her to date night though ;)
08/11/2014
I started working with Diana as her daycare assistant since May of 2011. When I first arrived I was impressed by her organization and daily routines for the daycare. Everyday was something different, a new activity and different home cooked meals, but all in the same it was organized. I realized with time the routines brought security to the children and babies she has at the daycare, it really helped them grow as a child knowing what to expect ahead and to feel independent. I left in August of 2012 to start school; but I came back occasionally on and off according to my availability and if she needed any help. I say this with no exaggeration, every time I go back to work with her, I notice her passion, love and care for the daycare children grows more and more each day. She's always looking for new things and new ways to invest more into the children. Diana really inspires me, she puts her whole heart and mind into what she does and invests so much into the children. I have seen many children here grow academically, in confidence, in self-esteem, socially and with their verbal manners. Diana has a quote she tells the children continuously, "Remember we are family here", and it definitely feels like family! There is such a great atmosphere of teamwork at the daycare. And I can definitely say with confidence that when I have children of my own, I know without a doubt in my mind that I would bring them here worry free. For those of you looking for a secure, warm and loving place to care for your child, I highly recommend Mrs. Rivas Family Daycare. 05/06/2014
Exceptional service and care! Diana and her family are so warm and inviting. From day one, we felt so comfortable with her and her family. My son is well taken care of at her daycare. I highly recommend her and it is a blessing having her as our daycare provider. 02/08/2014
Diana is taking Child/Family/Community at a community college with me this year and is a warm, caring, dedicated professional. From what she shares during class time and her written work, it is obvious that she is very knowledgeable about developmentally appropriate practice. She plans activities for her children that will engage them and stimulate their development. She is also enrolled in Curriculum and Principles and Practices. This is on top of the units that she already has in the field of human development.
01/27/2014
Almost 4 years ago I was nervous about who was going to care for my new baby when I had to return to work. I considered friends and family but none were convenient. I visited and met with several in home daycare centers and none compared to Mrs. Rivas' daycare!!! After our first meeting, my husband and I left Mrs. Rivas' daycare feeling sooo relieved that we found a place that just felt right! 4 years later, I can honestly say Mrs. Diana Rivas has raised my two girls just as i would or even better. She's such a loving and genuine person I never had to question how my girls were being treated. No matter what time I'd stop by the daycare she'd be carrying an infant in her arms, something I found as a valuable trait in a caregiver. I didn't want my baby in a playpen all day long. She catered to the unspoken needs of the little ones too! She not only took care of them but also educated them and taught them social skills, language, discipline, respect, and most importantly love. Once my girls got over separation anxiety they never cried when I dropped them off. As a mother you want to feel that your babies need you and miss you but every morning my girls would race to the door to knock and when the door opened they would run right in without turning back. That's the best sign for me that Mrs. Rivas' daycare is and will continue to be that best place of care for my girls. I LOVED that Mrs. Rivas coordinates the daycare with preschool style activities for all ages for all holidays. She coordinates parties and gift/treat exchanges for every holiday. She is very organized and CLEAN! I loved that the contract is very detailed and outlines her policies clearly. I know daycare is never cheap for anyone anywhere but i found the cost to be a great deal for the quality and peace of mind i get when I leave my girls at Mrs. Rivas' daycare! I can never find the words to express my gratitude to Mrs. Diana Rivas'!... I just asked my daughter why she likes "Titi's" (Diana's) house she said "Because i love her!" ...enough said :D 12/03/2013
After a bad experience at a previous daycare, we came across Mrs. Rivas' Daycare. From Day 1, Diana and her family welcomed us with open arms, she was thorough and informative with the daycare guidelines and standards, which is clearly outlined in a contract. Something astonishing was that when my nephew began going there, when dropping him off he never cried once. As oppose to the previous daycare he was in, he would cry when I dropped him off and when I picked him up. My nephew attended Mrs. Rivas' Daycare for almost 3 years, prior to attending kindergarten this past August. Diana, her staff, and family are amazing. Diana and her staff treats every child as if they were their own. The daycare is an in-home daycare that is clean, welcoming, has ample space for all the children, and also a spacious backyard for outdoor fun for the kids. Diana always has activities and projects for the children each week, which not only makes the day fun for the kids while they're there but also creates a great learning environment to help with the development of their learning, motor, and social skills. The routines and practices at the daycare (ie. having the children clean up after play time, washing hands often, brushing teeth after meals, etc.) gives the children a sense of responsibility and structure. Diana is a great communicator as well, she is always in contact with all of the parents. She made sure that either myself or husband were well informed about anything we needed to know about our child. Although, the daycare is only open until 5pm, we made it work with our work schedules because the quality of care outweighed the hours of operation. Each summer, the daycare also has excursions for the kids. My nephew always loved this time of the year, and til this day he wears his daycare t-shirts from time to time, even though he doesn't go there anymore. If the daycare was in the area of my nephew's school, I would have definitely kept him there. 11/30/2013
Let me start of with Diana and her family are GREAT!!! Like everyone else on this review mentions my daughter has become part of their family our kids have been playing sports since they were tiny we don't consider them just friends they have given my husband and I peace of mind when we leave our kids under their care. Diana has so many fun and educational activities for all of the kids, my daughter loves the summer activities and exursions her facility provides it is so good to hear when our kids have nothing but good and fun memories with her! I wouldn't choose any other person to watch my babies than you Mrs.RIvas! 11/29/2013
After an eight year relationship with Mrs. Rivas' Daycare, I have only four words to say... WHAT AN AMAZING WOMAN! Eight years ago I found myself in need of daycare for my one year old. I found two available options in the Penny Saver. Mrs. Rivas' Daycare was the second place I called and visited. Immediately in the first phone contact, I could feel the sunshine and smiles radiating through the phone. During my first visit, she immediately got down on my daughter's level and began speaking with her; something the previous lady did NOT do. So here we are eight years later, my daughter has become part of the Rivas family. She even adds 'Rivas' as part of her last name :) I call Diana her second mom because she has taught my daughter so much. She loves each and every child as her own and I hear many of the kids say over and over that they would rather stay than go home. At least mine has been ready to pack her bags and leave me for Diana for years :) There is nothing better than piece of mind when it comes to your children. I have been truly blessed to have found that in such an amazing woman! 11/28/2013
I met with more than a handful daycare owners before I met Mrs. Rivas. Within the first 5 minutes, I already decided that she was perfect! My 2 boys remained with her until they were off age to go to school! She and her entire family are so loving and they treat each child as if they were their own. She instilled impeccable manners and kindness to others, all of them were especially patient towards my extremely hyperactive son! I wish she could open a school so my kids can keep going over there!
CONNECT WITH OTHER BUSINESSES
Share my information with the selected business so they may contact me. I understand this information will be subject to the business' privacy policy.
Join now to request more information
The email address on your Facebook account does not match your Care.com account. Please log in with your Care.com credentials and link the accounts in the 'My Profile & Settings' page.
or
CHECK OUT OTHER OPTIONS NEAR YOU
SPECIAL OFFER
I would like to invite families to join our "Date Night" program. We offer date nights as an "On Call" service, typically on Fridays and Saturdays from 6 pm to midnight. Please give me a call at any time to set up an interview and a tour of my home.
Join free to contact this business
The email address on your Facebook account does not match your Care.com account. Please log in with your Care.com credentials and link the accounts in the 'My Profile & Settings' page.
or
Join free today
Sign up now! It only takes a few minutes.
What services do you offer?
Last, but not least...
Fill in the blanks to create your account.
Thanks—you're almost there.
Create your login below.
Care.com is the world's largest online destination for care. We connect families with great caregivers and caring companies to help you be there for the ones you love.
Care.com does not employ, recommend or endorse any care provider or care seeker nor is it responsible for the conduct of any care provider or care seeker. Care.com provides information and tools to help care seekers and care providers connect and make informed decisions. However, each individual is solely responsible for selecting an appropriate care provider or care seeker for themselves or their families and for complying with all applicable laws in connection with any employment relationship they establish. Care.com does not provide medical advice, diagnosis or treatment or engage in any conduct that requires a professional license.
Care.com and "There for you" are service marks or registered service marks of Care.com, Inc.
© 2007-2022 Care.com, Inc. All rights reserved.