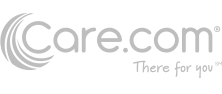 At Care.com, we realize that cost of care is a big consideration for families. That's why we are offering an estimate which is based on an average of known rates charged by similar businesses in the area. For actual rates, contact the business directly.
Details and information displayed here were provided by this business and may not reflect its current status. We strongly encourage you to perform your own research when selecting a care provider.
SPECIAL OFFER
A 10% discount will be applied on the tuition fee for the first child. Both kids need to be full time to obtain this discount. Thank you.
Hello parents,
Are you looking for a cozy home with a good environment to leave your child when you have to work. I am here to help you! I have been taking care of children over 20 years. I decided to open a daycare so I could stay home and take care of my cutie one. Now he is almost 9. I offer breakfast, morning and afternoon snacks. I am Brazilian and the children will be exposed to our culture. Just give us a call or email me if you are interested. Thank you!
LICENSING INFORMATION
State license status: Licensed
(Care.com verified on 11/27/2022)
This business has satisfied California's requirements to be licensed.
For the most up-to-date status and inspection reports, please view this provider's profile on California's licensing website.
Licensing requirements typically include:
Complying with safety and health inspections
Achieving the required levels of educational training
Maintaining a minimum caregiver-to-child ratio
Other state-defined requirements
Hours
| | |
| --- | --- |
| Monday : | 8:00AM - 5:00PM |
| Tuesday : | 8:00AM - 5:00PM |
| Wednesday : | 8:00AM - 5:00PM |
| Thursday : | 8:00AM - 5:00PM |
| Friday : | 8:00AM - 5:00PM |
| Saturday : | Closed |
| Sunday : | Closed |
Cost & Availability
| Class Type | Rate | Rate Type | Availability * |
| --- | --- | --- | --- |
| Infant | $ 100 | per day | 0 |
| Toddler | $ 100 | per day | 4 |
*availability last updated on 09/16/2022
Full Time (5 days/wk)
Part Time (1-4 days/wk)
Full-Day 10/14/2022
Vana's daycare is truly my son's "home away from home." My 3 year old has been going there for about a month. My only regret is that Vana and her family haven't been in our lives longer! Vana creates an atmosphere that is loving, engaging, safe, and fun! She plans amazing, creative activities every day. I'm consistently impressed and couldn't feel more confident in where my son is spending his days. Vana currently has availability for toddlers 2 years and older. This is a really special community of kiddos and caregivers and I couldn't recommend Home Away from Home more! 09/06/2022
Our daughter Emma has been with Vana for 8 months now and I can't rave enough about how amazing she is! Vana not only has a heart of gold, treating each child like her own, but she is creative, patient, and really takes the time to teach each child. We highly recommend this day care! 05/17/2022
Our daughter has been at Vana's since she was four months old. As a first time mom, I was really nervous about leaving my daughter so young. Vana made us feel very comfortable. We would and still do get updates throughout the day. She gives us a full report daily of our daughters eating and bathroom schedule. She is extremely organized and has a schedule for the children. Our daughter instantly warmed up to Vana with smiles. Vana is invested in your child's well being making sure they are comfortable and happy. She treats the kids as if they were her own. I can't imagine taking her anywhere else. We absolutely recommend home away from home daycare. 04/18/2022
We love Vana so much! She is kind, loving, and my daughter immediately felt comfortable around her. She loves the children so much, is organized, and her daycare is very comfortable and clean. I love that she speaks portuguese to them and keeps a consistent schedule. She often does birthday and holiday parties for the children with special surprises. We wish we did not have to leave this loving daycare and Vana! 02/10/2022
I cannot say enough great things about Vana! My husband and I are SO thankful to have found her and her beautiful daycare. Similar to what a lot of reviews have said, I was very hesitant to put my 2 year old in daycare, having had her home with me the last two years while working. I have to say, this is the best decision I could have made for my daughter and me. Vana is both professional and so warm. She genuinely cares about all of the children in her care and has put so much passion into her job. I feel more than confident when I drop my daughter off that she is in great hands. Not only does Vana send videos and updates throughout the day, but she adds an element of learning and developmental games into their activities. My daughter comes up so happy and fulfilled and I owe this to Vana. My daughter wakes up every morning and asks me if she gets to go to "Vana's house" to "play with friends". We also had to make some schedule adjustments based on our family moving houses and Vana has been so flexible and as accommodating as she can be and we are so thankful for this. We feel so lucky to have found this loving family and would recommend Vana to anyone looking for childcare. 08/31/2021
We LOVE Vana and her daycare because it's a fun, caring, and safe environment (among hundreds of other reasons). She has helped my 2.5 yo son develop into an inquisitive, bright and gentle child. It's disappointing to read the negative comment below and quite frankly, it's wrong. My son has been going to Vana's daycare for 1.5 years and after he wakes up in the morning he says "Go to Vana's." His vocabulary is outstanding and I appreciate the love and concern Vana has for her "kids" - you can never be too cautious, especially during Covid times and our little ones. She takes all the right measures to keep our kids safe. I love the special planned activities and holidays she celebrates with the kids. Everyday it's something new! Vana is always smiling. I can't thank her and her family enough for welcoming my son into her home. I wish there were more people like her in this world. My son is off to preschool in a few weeks but we will still visit Vana. I feel extremely fortunate that the first few years of my son's life was looked after by Vana. She is special and we love her! 08/23/2021
We love Vana! Our son started at Vana's daycare when he was 6 months old, and as new parents - especially during COVID-times - we were of course nervous about leaving him with anyone that wasn't in our bubble. Vana made the process incredibly easy (constant videos, pictures, text updates) and was very clear about her sanitary standards, mask-wearing for parents, and markers for sending home a potentially sick child. Amidst so much uncertainty over the past year, we were relieved to feel that we made the right choice in placing our son here to learn and grow with other children. She has proven that each child's safety, well-being, and development is of the utmost importance to her. The last year and a half has thrown her (and everyone!) some curveballs and through it all she has remained positive and persevered, providing an upbeat, fun and loving environment for our children. Our son comes home every day with new skills, a full belly, and well-rested. Not only is his language advanced for his age, but his pronunciation is so clear sometimes it's shocking. Endlessly creative, Vana is always thinking up new activities for the kids that build confidence and curiosity. We have a VERY active child and she has somehow managed to get him to sit and listen to stories, instructions, etc. Her passion for children is obvious, and we would absolutely recommend any of our family or friends to send their children to her. 08/19/2021
I can NOT saying enough positive things about Vanna. I am the mother who continued to take my almost 3 year old to her daycare after the CPS situation below. Vanna did nothing but her job which makes me value her even more. Her and her husband are outstanding people and care so much about the well-being of each child. She allows the children to play in her beautiful backyard and engages them in daily activities from art projects (I've collected so many) to interactive song, dance, exercise games involving stretching, running and playing with parachutes, bean bags, water games just to name a few. She provides the perfect balance of sit down learning activities along with outdoor play and teaches the children to listen and interact with one another. My son has an exceptional vocabulary and has leaned so much b/c of her daycare. I would recommend her to anyone and would hands down take future children here. As you can see she has 53 5 out of 5 star reviews and now 54 with mine. I can't even begin to tell you how blessed my Son and I have been to have her in our lives. She also sends text videos and pictures through the day which is such a nice personal touch. She truly puts her heart and soul into what she does and you will understand that the second you meet her. She is so passionate. She even coordinates b-day parties for each child as well as fun holiday parties. Her skills are incredible when it come to nap time too. She get's everyone to sleep. Pure magic right there! Vana and Kevin, thank you so much for everything you do! I will forever highly recommend your OUTSTANDING daycare and we will miss you all so much when we go to Pre-K. 08/16/2021
I was originally happy with Vana' scare. However, as time progressed she would describe and report constant issues. Sniffles or a runny nose is being sick. 99 degree temperature is a fever. She even called Child abuse hotline for bruises on my sons legs from normal play. I was accused of not reporting injuries. I had to meet with CPS over this. My child was subjected to a 1 hour CPS evaluation as well as a doctors examination because of these false accusations. This i explained the bruises and several heart to heart conversations about how to raise a child, Christianity and publiv service. I believe she has let her stressors in life cloud her judgment.

My boy is very active and almost 3. I believe she treats him like a baby and being their has slowed his development. He has only continued there during his time with the mother.

I would not recommend this daycare if you have a toddler value resiliency, physical activity and independence. 07/13/2021
We are first time parents and were not sure how to get ourselves sorted out with our program for our 2 year old daughter. Luckily we found Giovana and we could not be happier!

She is actually a part of our family, we communicate and/all times and shes genuinely cares about our daughter and our family at large. Our daughter (2.5 yo now) consistently askes when she is going back to 'Ms Vana's'.

There are not enough words in this review to express how we feel about this program. If you are lucky enough to get a spot in her class you should absolutely take it as quickly as you can.

Simply put, HIGHLY RECCOMEND this program if you can find a spot!
06/26/2021
Where to begin...I was very hesitant to put my son in day care, as I had always worked from home and had him with me. The thought of trusting someone else to care for them without my presence was a hard hurdle to jump, but oh my goodness am I glad I gave this a chance. Mrs. Vana has quickly become a part of our family with the way she greets our son every day upon arrival, and there is no doubt the care he is getting from her is nothing short of the loving family kind, as he is always SO excited to see her and start his day. I cant recommend this place enough and would/will continue to feel at such ease when I drop my son off every day. 03/11/2021
I have never met someone who loves children as much as Giovana! I was nervous having my two-year-old son at daycare for the first time but seeing Vana's big smile first thing in the morning and my son's smile and cheerful attitude that evening of his first day says it all. Vana takes all the necessary safety precautions and her home really feels like his home away from home. His social and language skills have developed so much in such a short time and he loves the "swing, slide, drive beep-beep, and eat". There are also art projects, fun games and Vana sends the parents pics and videos of the children. Very cute! My son can't wait to run to Vana's door in the morning. Home Away From Home was a referral from the NextDoor app and I am over-the-moon with the decision my husband and I made. And I know my son is, too.
12/09/2020
We love love love Giovna's daycare. She is so attentive to my 2 years old's needs, does amazing art projects throughout the week and provides amazing feedback throughout the day with pictures and updates as to what is going on with my Son. I couldn't be happier with her care and trust her so much. She was a referral from a very good friend and I feel so blessed to have found her!!
12/09/2020
We are so thankful to have our daughter in Vana's care every day. She has such a sweet energy and the children adore her. We love the photos that we get throughout the day and knowing that our daughter is in a place where she is loved and taken good care of. We feel so lucky to have found Vana! 09/09/2020
Vana is everything we could hope for and more! As soon as we walk up to the door each morning, our son is already smiling and excited to start his day with Vana. She sends us photos throughout the day, does great developmental activities and gives all the kids so much love. She has such an amazing energy and joy. So thankful we found Vana and Home Away from Home! 09/04/2020
Our son has been going to Vana since he was 4 months old. It's always hard leaving him but knowing how happy he is to see Vana every day makes it so much easier. She always keeps us updated and sends us pictures, as well as providing us with his schedule every day. Vana is so loving and treats all of the kids like her own. For the adults, she is always flexible and understanding about hectic schedules. In just a short time Vana has become like family. We are very lucky to have found her and Home Away from Home! 03/03/2020
It's not easy entrusting your child to someone else's care but Vana made this change as smooth as possible for all of us. We couldn't imagine a more warm, safe, happy environment than we have found here. Our 8 month old son LOVES spending the day with Vana, Paola, and all the other kids. Every time we pick him up, he is always smiling and exhausted from a fun day. Vana is very responsive, sends us at least one picture every day, updates us if he is feeling or acting off, and writes out a note with his nap/food/diaper schedule which is very much appreciated. She also has a seemingly endless amount of positive energy which I'm sure is one of the many reasons the kids love her. We are so glad to have found Home Away from Home! 02/28/2020
My four year old grandson started going to Home Away From Home Childcare two weeks ago. He had not attended daycare previously and so I was worried about his adjustment. Have no fear, Vana is a kind, loving and capable caregiver and mother. He is thriving! He looks forward to going and talks about all the fun he had while he was there. She does crafts and engages the children with different activities every day! She is energetic and loving and I couldn't be happier with the care he is receiving! She also sends pictures of activities at the end of the day! It's amazing. I highly recommend Vana. What a gem! What a feeing of relief to have found a special place like this. It truly is a home away from home and so much more! 12/04/2019
Vana has been part of our family since our first son was born in 2011 and we can't imagine life without her and the wonderful care she has provided for all our children. We now have our 3rd child enrolled at Home Away from Home Childcare and can't recommend her enough. She engages with all the children through music, arts and crafts, structured play and learning. Our son is thriving in her care and looks forward to seeing all his friends each day. Our older 2 children love seeing her when we pick up their brother. Her home has truly become a second home for our children where they are safe and loved.
10/01/2019
We, and more importantly our children, love Vana! We have two boys, 3 and 1,
and found Vana through recommendations (all positive). Our boys have grown so much here (they still attend) with the various structured activities to learn numbers/letters/shapes and also free time to play with other children. Vana and her team are loving, proactive, engaging, and highly professional. We looked at 15+ daycares when we moved to CA from out of state and immediately knew Vana's was a great place for our kids: the daycare is organized, welcoming, and a fun safe place for kids to grow. 05/22/2019
Vana watched my older daughter from 2.5 months to 2.5 years! We loved her so much when I was pregnant with my second girl I told her right away to save me a spot. She is now watching my 7 month old. We are still just as happy with her daycare! Vana has been watching children for 20 years and knows what she is doing. Her easy-going, friendly persona draw the kids to her with ease. She does a good job at keeping me posted on my daughter's day. We are so thankful for Vana, her helpers, and her family! 11/27/2018
I can't say enough about how happy my family is with Vana's daycare. My older daughter went to Vana's from 4 months old until she started preschool this year and when I found out I was pregnant with my second baby, Vana was one of the first people we told because I couldn't imagine sending my baby anywhere else. My youngest has been with Vana for 3 months now and seems to be adjusting and loving Vana's already. It means so much to know that with all of the challenges of juggling working and adjusting to two kids, that we can rely on and know we are in warm and loving hands with Vana. We've also been so lucky that she's had her amazing helper (Tia) Raquel there for well over a year so there is very little turnover in who is watching our baby. 11/15/2018
Our three-year-old has been going to Vana's for two years, and we cannot say enough great things about Vana and her team! Vana provides an excellent environment for children of all ages and contributes to their development with planned daily activities and lessons that are more akin to a pre-school. Perhaps most important, the love that the kids have for Vana is a testament to her approach to childcare. Would recommend Vana and her team to any parent! 09/12/2018
I'm so happy to find such special place for my little one. I had my daughter at home as longest I could, because I always had resistance to have anyone besides the family to watch Her. A friend of my gave me this referral. I went there for a visit and A. Stayed couple days as drop off just for us fell how was going to be. ( most of the places does not accept that)
Now she is enrolled, and we both love it! I fell so secure and my daughter is so happy there! She does a lots of funs learning activities! 07/24/2018
My family is so thankful to have found such a wonderful place to bring my daughter. She is two years old and absolutely adores everyone here and loves her friends! I promise you won't be disappointed and your child is in the most loving/ caring hands possible. Thanks Home away from home! 06/04/2018
Our daughter has been going to Home Away From Home Childcare for the past 6 weeks and it has been such a positive experience. We were referred to Vana by a colleague and we are so thankful to have our daughter in her care. As a new mom, returning to work full-time when she was 3 months old was emotionally challenging. Vana and her helper, Raquel, have been such wonderful partners in their care for our daughter, keeping us updated on daily progress, and providing a guiding hand in ensuring she gets the love and support she (and we) need. Being a four month old, there have certainly been challenging days for Vana and Raquel where she has been fussy for any number of reasons; In the midst of caring for all the other children, they have always handled her and us with such patience and kindness. I love the vibrant energy that Vana brings to her home - music, games, outdoor time, and bilingual communication all help to bring a well-rounded experience to each day. I see the way the older children love Vana and Raquel and love that our daughter will continue to grow and learn from the bigger kids around her. We are thankful to have found Vana, Raquel, and this community of children/parents. 03/21/2018
My son and I love Home Away From Home Childcare. We were referred through a friend and couldn't be happier. The love, warmth and individual attention given to each child is amazing. My son is even coming home with better manners. I highly recommend Home Away From Home Childcare. 01/08/2018
My daughter has been at Vana's daycare now for the last 3 months. She started with Vana when she was just under 4 months old. It has been a wonderful transition for my daughter and for us as parents. Since attending daycare, my daughter has become much more social and interactive. She loves all of the kids and gets so excited every morning when we drop her off. It's a great feeling.
Vana is so loving and caring. She truly treats our daughter as one of her own, and that means the world to me. We get consistent, daily updates from on how she is doing along with pictures and a daily log of what happened and when. As a new parent, I was immediately at ease with trusting Vana with our daughter.
Vana and her helper, Raquel, have a special way with babies and kids. You can tell from the moment you walk in that this is a special daycare. My husband and I visited and interviewed many daycares before finding Vana and we both knew that we wanted her to care for our daughter over the others. It is a clean, warm, inviting, fun, and loving environment.
Vana's helper, Raquel, also has an amazing way with kids. Vana had to travel for a few weeks when we started day care and she made sure that we felt comfortable that our daughter would get the same level of attention and care. Raquel and the other helpers are so great with the kids and we felt completely comfortable during her time out of town. I can't recommend Home Away From Home daycare enough. It takes a village to raise a child, and I'm so fortunate that Vana and her helpers are part of ours.
07/11/2017
Our son has been going to "Vana" since he was 8 months old, and we love her! He had gone to a previous daycare when he was as young as 3 months old and we weren't thrilled on it for a number of reasons so we jumped at the chance to change when Giovana had an opening at her daycare.

The differences are noticeable. The kids here are taught to be loving and cheerful, I often get greeted at pickup time with cheerful hellos and hugs by the little ones. She is always singing songs, reading books, teaching lessons, crafting art projects, and planning fun birthday celebrations for them. Her hands-on approach and contagious enthusiasm has made a difference in my son and our lives.

He smiles SO big at drop-offs when he sees her, and we are happy knowing he is safe, well cared for, and happy there. To know that he isn't just in a place where he will be cared for, but somewhere he is loved as well- that is the difference that Giovana provides. 06/02/2017
As we all know, finding someone that you can completely feel comfortable with and that your baby or child feels comfortable with can be very challenging! Giovanna is literally a god send for our family! The first time I went for a visit you could literally feel the love in that home. Asher was so happy there from the first day and LOVES when he gets to go see "Vanna". Asher is my third child and I only wish I had known about Giovanna earlier so my other boys could have been cared for by her! She is so involved and does amazing crafts and activities with the kids! One of the things that I love most about Giovanna is how she will send you pictures throughout the day of your child playing, crafting or dancing! I can't think of a better person or home for Asher to be at when I need a break or have to work! Highly recommend!!!! 03/20/2017
It's almost too hard for me to put into words how incredibly happy I am with Giovanna's daycare. My daughter is always so happy to go, she absolutely loves Giovanna and the other children. She is such a warm and friendly person and makes everyone feel so happy and welcome at her home. I love that she sends me photos of all of the great activities they do during the day. It makes a huge difference for me to be able to drop my daughter off and feel 100 percent happy and know that she is having such a great time playing and learning. I feel so fortunate to have found her. I highly recommend Giovanna, she is amazing!

Natalie Tesan
03/08/2017
My husband and I are so grateful to have found Giovana to care for our 2 year old son. We have tried a few different childcare options and Home Away From Home Childcare is hands down the best. I knew it was going to be a good fit the moment I met Vana. She is joy and always makes our family feel welcome. My son is always so happy to go see her and all his friends there. I know that she is also very selective about her helpers. You can't beat the price for the quality of care provided and the drop in option is super convenient. Highly recommend! 12/09/2016
My son has been going to Giovana since he was about four months old. Putting your child in someone else's care at such a young age can be scary, but I never thought twice about dropping him off at Vana's home. She is loving, patient, communicative and I couldn't imagine having him anywhere else.

To say my son is a challenge would be an understatement. He was preemie, has bad reflux and is colic. Giovana has worked closely with my husband and I to troubleshoot, advise and generally sympathize with all the struggles that come with this. She has the patience of a saint and always has a smile on her face.

When I drop my son off each morning I can see in his eyes that he loves Vana and that's all you can ask for in your child's care provider. Plus, I can see she cares and loves him right back.

Vana always sends updates, texts photos and notifies me when my son may be coming down with something. She knows him so well and can tell when he's "off" and needs to see the doctor. The kids are always doing fun art projects for holidays and she celebrates every child's birthday, which creates a special environment for all the kids.

I can't express enough how happy we are with our decision. Anyone would be lucky to have Giovana care for their child. 12/08/2016
We love Vana's daycare! Our daughter has been going to Vana's full-time since she was 4 months old, and we feel so lucky to have her in such a loving and nurturing environment. Vana and her helpers are so warm and caring and we really feel a part of Vana's extended family. She is very attentive to our daughter's health and well-being and is quick to give us updates both when she's doing great and when she's sick or having trouble eating or sleeping. It really helped give us peace of mind that our daughter was getting the personalized attention every parent hopes for.

We wanted an in-home daycare so that it would more intimate but also wanted our daughter to have the opportunity to regularly socialize and learn from other kids -- Vana's daycare strikes that perfect balance. We've noticed that our daughter is very comfortable around other babies and kids and she has learned new skills very quickly that we feel has a lot to do with the encouragement and the sense of security she gets at daycare. The home and neighborhood are clean and friendly and has very convenient access to the freeway, which is a plus for us on our commutes.

Vana has also been extremely helpful as we've transitioned to solid foods and adjusting nap schedules as our daughter has grown. As first time parents it's so helpful to have a care-giver who can offer guidance and support during those transition periods. We would definitely recommend Vana's daycare to anyone we know! 06/07/2016
I absolutely adore Giovana Savassa! My 2 year old daughter has been with Giovana part-time for a few months now and I only wish we had found her sooner.
She treats everyone like family and her personality is electric and equally addicting to be around. I can see why my daughter sings delightfully in the car, "Vana, Vana, Yayyyy!"
I really like my daughter to be in a home setting rather than a daycare center for many reasons. One being that the provider is more attentive and also cost comes into play for me as a single twenty-some year old mother.
Giovana exceeded my expectations, going above and beyond. I pick up my daughter each day with a explanation of everything my child did rather than a summary of the plan for the group of kids. She's very personal and attentive.
I see my daughter picking things up very quickly like Spanish vocabulary from learning Portuguese with Giovana, she comes home singing songs, identifying colors, animals, shapes and so on.
Vana has a very beautiful and clean home in a safe neighborhood. She's got plenty of toys for all age groups. She also is a very loving and compassionate woman knowing my situation as a struggling young mom, she surprises us with toys and bags of clothes as gifts.
I love that she updates with pictures to make me smile throughout the day, it makes me comfortable knowing she's always available at a moments notice as well.
She is the most involved, warm and thoughtful provider I've had.
I love how you can tell this woman truly truly loves what she does and the kids realize it too. She's always got such youthful energy with the kids, always has a smile on her face and has a lot of love to give.
I would recommend her to anyone! 05/17/2016
We have been with Giovanna for about 3 months now and we LOVE her. She cares for our daughter as though she is her own. We feel so grateful and lucky to have found Home Away From Home. I cannot say enough good things about this in-home daycare. It is clean, bright, cheery and always warm and welcoming. Giovanna and her helpers are always so engaging with the children - The kids are so happy every time I'm there whether it be for drop off in the morning or pick up in the afternoon. Giovanna never seems to mind giving me updates on my baby (especially in the beginning! With photos too!) - which I truly appreciate. It feels like a real partnership in caring for and raising my daughter.
03/24/2016
I must start by saying that my husband and I prefer home daycare to larger childcare settings. We have tried both and I am currently enrolled in parent and child classes at both Montessori and Waldorf. Our daughter is 18 months old and at this age I truly believe she benefits more from a loving HOME environment where play and fun are encouraged over structure and order. Previous to Home Away from Home my daughter had been part-time at both a small intimate home daycare and then a larger daycare (we withdrew her from the larger daycare despite the high reviews and ratings as our daughter got incredibly sick and we were not impressed with the level of care from the staff) other than than that she was cared for by a few select babysitters and family.

I am impressed at how happy and confident she is at Home Away from Home. She loves going and seeing Giovana and her buddies. She seriously gets into Giovana's arms as soon as we get there, waves good bye to me and says "Ciao Mama"!

There is adequate space for the children to roam and play and the home is clean and bright. Lots of toys and an outdoor area. The children are spoken to Portuguese and English which is a huge bonus to us. They eat well and go outside daily as long as weather permits.

Giovana is VERY VERY VERY loving and I trust her. She is great with kids- she is not only a very talented childcare provider but extraordinarily patient and kind which seems to me to be essential at this young developmental stage!
02/02/2016
Giovana is such a wonderful person and I look forward to seeing her each day! We had a very difficult time finding quality childcare for my two year old and have been so relieved to find Giovana. My daughter really enjoys going to her house each day and I have peace of mind while I work. She does a great job doing learning activities with the older children. She just has the most fun loving personality and children gravitate to her! Thank you, Giovana, for all that you do! 11/02/2015
Giovana is absolutely amazing, my son started going to her daycare when he was 4 months old, he is now 9 and I couldn't be happier with the care and attention he gets at Home Away from Home. Giovana makes sure to greet us every morning and keeps me updated about how his day is going. My son adores her, as soon as we get to the door he is smiling and clapping his hands. The daycare is always clean and peaceful. Her assistants are also very good with the kids, their patience and attention to details amazes me. If you are looking for a daycare where your baby will feel at home and you will comfortable leaving him/her you have found it.
09/18/2015
I found Giovana through Care.com and am so happy that I did! When my maternity leave was coming to an end, I went through the normal emotions of feeling sad about leaving my daughter (she was 3 mos) in someone else's care, but after meeting Giovana I was at ease. When I drop my daughter off, Giovana always joyfully greets us and my daughter smiles and gets excited in response. The other children always like to greet her and call her "baby" (she is currently the youngest) and it makes me happy to see the other kids interacting with her.Giovana's helpers are always very friendly and take great care of the children. You can tell that they all love the children like their own. Giovana's house is always clean and cozy, just like being at home but with all of your friends there. Giovana is always updating me on how my daughter is doing and is handy with texting which I appreciate since it's easier to communicate that way when I'm at work. I know that Giovana prepares healthy meals for the older kids - my husband joked that when he went there one day that he could smell the food and wanted to eat some himself. I am so happy that we found Giovana and her lovely helpers/family. I would definitely recommend her program to other families. 07/22/2015
After a change to my job my husband and I were reluctant to let our nanny go and look for a daycare that provided more flexibility. Our daughter was nine month at the time, that was six months ago and we feel so fortunate to have found such a wonderful place for our daughter. We found Home Away From Home from a recommendation by a friend and neighbor. After meeting Vana, touring her home, meeting her lovely family, we knew we had found the perfect spot. My daughter is now fifteen months old and attends fulltime, she is beyond thriving, she has made wonderful friends, her speech is developing, she learns songs, plays games, does art projects, plays outside, eats healthy lunches, and even naps! We now fondly refer to daycare as "school" because Vana's is much more than a daycare. My daughter always comes home clean, fresh diaper, clean faced and with a 15 moth old that is no easy task. My husband and I have remarked on numerous occasions that we feel so fortunate to have found such a wonderful school for our daughter to grow in. Home Away From Home truly is just that, its the best place (other than home) for our sweet girl. I would recommend Home Away From Home to any parent that is looking for a warm, caring, engaging daycare for your child to attend. 04/22/2015
Giovanna at Home Away From Home ChildCare has been a wonderful next step for us. We are so Lucky to find a trusted person that feels like FAMILY!Home away from home was referred to us from friends and we are SO VERY grateful to have been connected. She greets our son with warmth everytime. She is very flexible with drop offs necessary for the parents that need something more part time yet she is so affordable when full time childcare is needed!! It Is a VERY warm, clean, active, and fun environment! Giovanna even assists your comfort by sending you pictures to put your mind at ease when your child first starts going through some days without you! If it can't be family then the next person should be Giovanna. She treats us LIKE family!! Thank you!
03/24/2015
We love Giovana! The home is safe and there are tons of fun activities for the little ones. Giovana was really great helping my son adjust to daycare and was very flexible and understanding during that process. She and her helpers are attentive and kind and I'm happy to send my son there. 03/21/2015
We absolutely love Giovana! My daughter started going to this home daycare when she was 6 months old and we could not be happier! my daughter who is now 8 months old always greets Giovana with a smile when I drop her off which is comforting to me! Giovana keeps her home clean, organized, and creates an environment full of love! I am also appreciative of how good she is communicating with the parents! We are so blessed to have found this daycare and plan to stay with Giovana for a long time!! 03/07/2015
Giovana absolutely wonderful! I just started leaving my 2 year old twins here. I was so nervous, they had only been with family up until this point. The first day I left them I felt so comfortable and had no worry at all. I wanted a safe, loving environment where the twins could play with others and just be loved and this is it! She is also very flexible for last minute drop offs and short periods of time. I feel so lucky to have found Home Away from Home!
Brynn 02/04/2015
Wow. We sure lucked out finding this little gem of a daycare just down the street from us! Giovanna has a special gift for the little ones. The very first day I was so nervous to leave my little because she's been home with only me for 2 1/2 years. But Giovanna gently whisked her away in her arms distracting with her new and exciting things so I could quietly make my escape without hearing those heart wrenching screams. The house is always clean and the kids always look to be getting along and having a good time. Giovanna is very kind and organized and would make any child feel at home in her house.
11/09/2014
I absolutely adore this daycare! Giovanna is truly an angel!! She loves and cares for each child as if they are her own. I stayed home with my son for the first 14 months and when it was time to go back to work I felt nervous to take him to a daycare. I searched far and wide for the perfect place that felt safe, warm, nurturing and supportive until I finally found Home Away from Home Daycare. My son is happy, healthy and thriving there. He learns new words everyday, eats healthy food and plays with the sweetest little babies and dogs. I am so thankful to have them in our lives. I feel at ease leaving him there, knowing that he is in the best care around! 05/19/2014
We have taken our son here since he was just over one and we loved Giovanna since the day we walked in. She is so friendly, accomodating, and flexible. She has a very kind heart (for mothers day, she gave all the mothers gifts). We are very happy with our deciscion to take our son here, and would highly recommmend her to anyone who wanted a loving place to take their children to. 05/01/2014
I was so relieved to have found Giovanna. I have 4 year old twin girls who were in preschool a few mornings a week and a one year old son whom I just needed some relief from. Giovanna was so accommodating with our schedule. My son had some separation anxiety which she was extremely patient about. Now he can't wait to get there on the mornings he attends. She is always so upbeat and caring. It's simply in her nature. I would recommend anyone to home away from home. Your missing out if you don't check her out. 04/29/2014
Giovanna is wonderful!! My Son, who is 2yrs, loves going to her daycare and I feel very comforted that he is well taken care of. Every day they have fun actives, outside play and homemade food. Giovanna is very flexible and always quick to communicate if needed. She is loving and really enjoys taking care of the kids, it is definitely a Home Away from Home!
03/05/2014
My husband accepted a job in Irvine that left us with a 2 hour time gap of needed childcare and I wasn't sure how we were going to find someone for just two hours a day. After doing some research we messaged Home Away From Home and was thrilled to find out that our daughter could attend for these hours. Of course like any other mother the thought of leaving my precious daughter with a complete stranger totally freaked me out but as soon as I met Giovana all those feelings went away. She is great and you can tell she really enjoys taking care of the kids! I feel at ease every time I drop her off knowing she is in very good hands and that she will be very well taken care of. I would definitely recommend Home Away From Home to anyone!
01/21/2014
The hardest decision I ever had to make was to go back to work full-time and leave my daughter. However, the moment that I met Giovanna, my worries slowly dissipated and I felt at ease with my decision. She has created such a warm and loving environment at her house. My daughter felt immediately comfortable with Giovanna and the other kids at the daycare. Because of the small number of kids that are there and the home environment, each kid gets personal attention and Giovanna really goes out of her way to make the parents and the children feel good. She takes the kids outside on warm days and she always makes sure they have new learning activities. Actually, just the other day, my daughter produced her first piece of art while at Home Away from Home. She cooks amazing food too! I think of her, her husband, and her son as part of our extended family now. They have made this transition back to work so much easier and provided so much love and support for our family. We highly recommend Home Away from Home if you want a loving, nurturing, and learning environment for your children.
10/20/2013
I would highly recommend Giovana to anyone who is looking for a loving, caring, responsible and extremely child-centric care giver. My child was with Giovana for 2 years and he absolutely loved going to her home on a daily basis. Her home is set up perfectly for kids with toys, crafts, and an outdoor area that will keep them entertained and stimulated while in her care. The hours she offers are perfect for working parents and it makes it easier to go when you know they are in such good hands with Giovana. I cannot say enough about her daycare and definitely miss having her in our lives. 10/17/2013
Our son has been with Giovana for the past 20 months and our daughter for the past 4 months and we are so happy to have them at Home Away from Home. Giovana provides a clean and safe environment that includes nutritious meals that the children love. She is constantly getting new toys and books that keep the children entertained along with playing in the backyard, singing songs and dancing. We have referred several other families to Giovana and have a great peace of mind knowing that they are under her care while we are at work. An added bonus is that Giovana speaks Portuguese with my children and my son understands her which is great for language development. Giovana provides wonderful loving care to our children and she most certainly would do the same for you. If you are looking for the best, look no further. 10/06/2013
Like most first time moms, I was terrified of making the wrong choice for my baby. After visiting some of the local daycares and returning to my car in tears I decided to look at in-home care. I asked anyone I knew who had kids for their recommendations (and I'm a teacher, so I had a lot of options!) and I was most impressed by one parent in particular who simply gushed about Giovana and listed her many many positive qualities. After visiting with her and liking her immediately my five month old daughter started full time. Because her home is so close to my school I was able to nurse her during my lunch break. This allowed me an opportunity more than any other parent I feel to truly see what a special program she is running. The kids LOVE her and would often run up to give her random hugs or kisses. She is very involved and would read them stories or sing with them - always on the floor. I never once saw her sitting on furniture! ;) Her home is impressively clean and she sanitizes the toys often. She also makes sure that the kids come home clean each day. Furthermore, having the option for your child to be raised bilingual is such a huge bonus. Studies show that this innate ability starts to fade at two years of age so if you are debating, don't wait! I had asked in the past if anyone had ever preferred she speak English only and she said yes and that it wasn't a problem at all with her (she does speak English fluently). Above all, be rest assured that your child is in safe and loving hands. 10/02/2013
What a welcoming home! My kids absolutely love to stay with Giovana. We go there ramdomly for about 2 years now and she is always flexible, warm, loving and caring. My kids are 6 and 4 and they always ask to stay with her. Highly recommended!!! 09/12/2013
We moved back to the area when our son Owen was a little over 2 years old. We were very nervous about finding a new daycare for him, since we were very attached to our daycare provider in the Bay Area. From the moment we met Giovanna we knew that our search had ended. She was so warm and loving, that our son took to her immediately. Giovanna provides a safe and loving environment for the children; in addition her positive, fun, and warm energy helps the kids to really grow and learn. We stayed with Giovanna until our son began pre-school. We highly recommend Giovanna to anyone searching for a trustworthy daycare provider. We truly feel lucky to have found Giovanna. 09/03/2013
Our son started at Home Away From Home when he was 1 year old and was there for almost 2 years, until he started preschool. When we went went for the initial visit, I immediately knew that this was the right place and looked no further. Giovana was caring, enthusiastic and our son took to her right away. The house was always clean and she kept a consistent routine/schedule and made great meals. She was able to have him eat things that he still won't eat for me now. We would even take our older daughter at times, when her school was closed, and she enjoyed it as well. Above all I knew that our son was safe and loved while he was with Giovana. Highly recommend! 09/01/2013
From a dad's perspective, when I dropped off my most precious daughter at Giovanna's, I always knew the situation was under control and my daughter was safe and happy. This brought great peace of mind. As a side note, I was very happy with the learning and the food (even learned the secret recipe for some of it). 09/01/2013
We were one of the first families to start at Home Away from Home in 2009 when our daughter was 7 months old. I will never forget our initial visit where our daughter automatically and enthusiastically went to Giovanna right away. Giovanna, and her husband Kevin, have provided a wonderful place where our daughter grew, learned, played and was always safe and loved. We often went to her for advice on dealings with our daughter since she is much more of an expert than we are! Our daughter is now almost 5 and starting transitional kindergarten, but she recently spent a few weeks with Giovanna again this summer as we transitioned for school, and she loved it. I would highly recommend Home Away from Home (and have to many friends and colleagues). 09/01/2013
My 16 month old son has been attending this home daycare setting for the past month and I am so grateful to have a place I can leave him where I know he is safe and loved. Giovanna is a very sweet person, and her actions towards the children reflect this. My schedule frequently changes, and Giovanna is extremely flexible in accommodating my needs. . Her house is also filled with toys and plenty of play activities. I love that all I have to do is drop my son off, and he already has a bag there with all the belongings. She also makes all the meals so I never have to worry about preparing and packing food for the day. As a former daycare worker, I would highly recommend this home daycare setting over a daycare center, and Giovanna is the best!
SPECIAL OFFER
A 10% discount will be applied on the tuition fee for the first child. Both kids need to be full time to obtain this discount. Thank you.
Join free to contact this business
The email address on your Facebook account does not match your Care.com account. Please log in with your Care.com credentials and link the accounts in the 'My Profile & Settings' page.
or
Join free today
Sign up now! It only takes a few minutes.
What services do you offer?
Last, but not least...
Fill in the blanks to create your account.
Thanks—you're almost there.
Create your login below.
Care.com is the world's largest online destination for care. We connect families with great caregivers and caring companies to help you be there for the ones you love.
Care.com does not employ, recommend or endorse any care provider or care seeker nor is it responsible for the conduct of any care provider or care seeker. Care.com provides information and tools to help care seekers and care providers connect and make informed decisions. However, each individual is solely responsible for selecting an appropriate care provider or care seeker for themselves or their families and for complying with all applicable laws in connection with any employment relationship they establish. Care.com does not provide medical advice, diagnosis or treatment or engage in any conduct that requires a professional license.
Care.com and "There for you" are service marks or registered service marks of Care.com, Inc.
© 2007-2022 Care.com, Inc. All rights reserved.