Fresno Retirement Communities
1 retirment communities in Fresno, CA. Compare rates and read reviews to find the perfect place for your loved ones!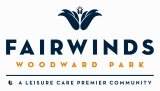 Located on the North Side of Fresno, in the Woodward Park area near San Joaquin River, this is retirement living that's so fun you'll ask yourself, "Am I retired or am I on vacation?...
Est. 2001
Established 2001