Fresno Assisted Living
Looking for Assisted Living services in Fresno? Care.com has 3 options to choose from!

Step into a Sunrise Senior Living community and you can't help but feel at home. We stop at nothing to make your experience warm and inviting, from our homelike exterior architecture to our comfortabl...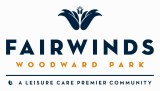 Located on the North Side of Fresno, in the Woodward Park area near San Joaquin River, this is retirement living that's so fun you'll ask yourself, "Am I retired or am I on vacation?...
Est. 2001
Established 2001
Having a committed team of industry professionals, such as trained nurses, therapists and additional caregivers, is vital when in need of nursing care. At Golden LivingCenter Fresno, we offer patients...
Est. 1964
Established 1964