Caregiving Solutions for Employers
Make sure that your company is meeting the care needs of every employee in order to attract and retain top talent, boost productivity, and support a diverse workforce.
Access and manage Care benefits on one platform
Easy access by web, app, and phone. Employees can book backup care, long-term care, pet care, and more.
Manage and track care. View current and past caregivers, benefit usage, or connect with an expert in just a few clicks.
Monitor program impact. Track employee enrollment and utilization across your global workforce.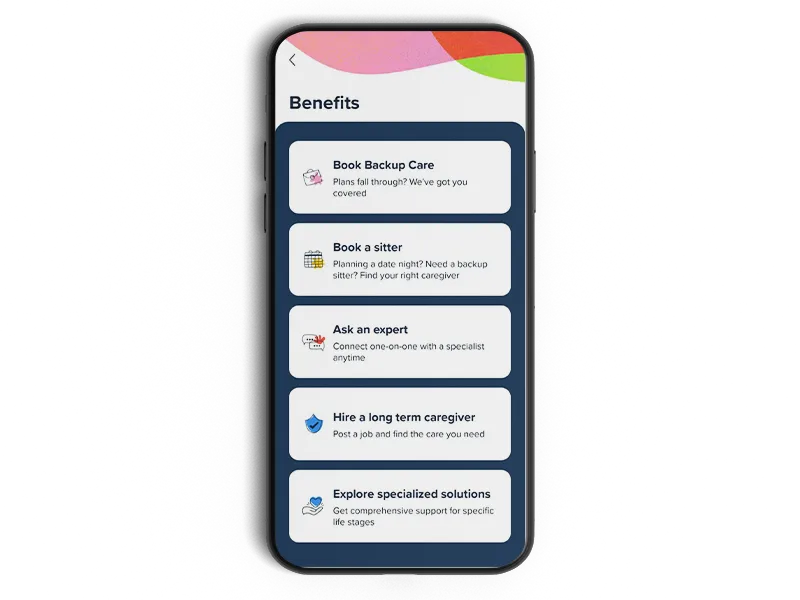 Calculate the Impact of Care
80% of employers agree child care benefits have a positive impact on productivity, while 78% agree child care benefits boost recruitment and retention efforts.
Have questions on how this is calculated? Click Here
Current:

Company details
Your details
View results
Input your workforce data, then we'll calculate projected cost savings with Care benefits.
Need help? Hover over the ?
Total Potential Productivity and Recruiting Cost Savings Per Year
Recruiting costs saved with prevented turnover
Productivity savings
Recruiting costs saved with prevented turnover
Total Savings