Backup Care
Flexible, vetted, and subsidized solutions to fill gaps in care and avoid missed work days. Offering Backup Care means your employees don't have to choose between work or caring for a loved one.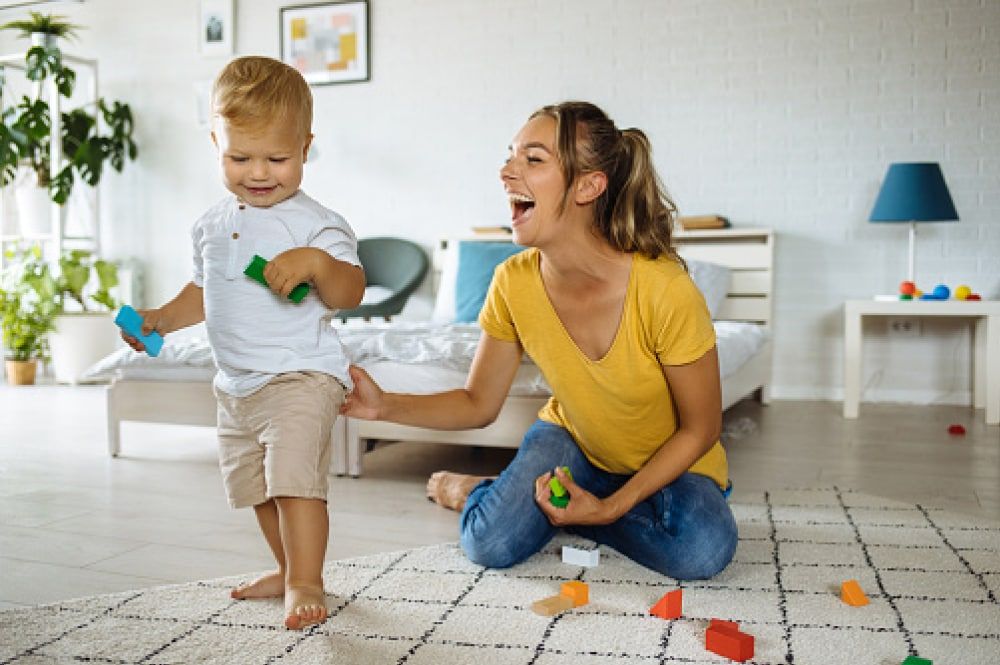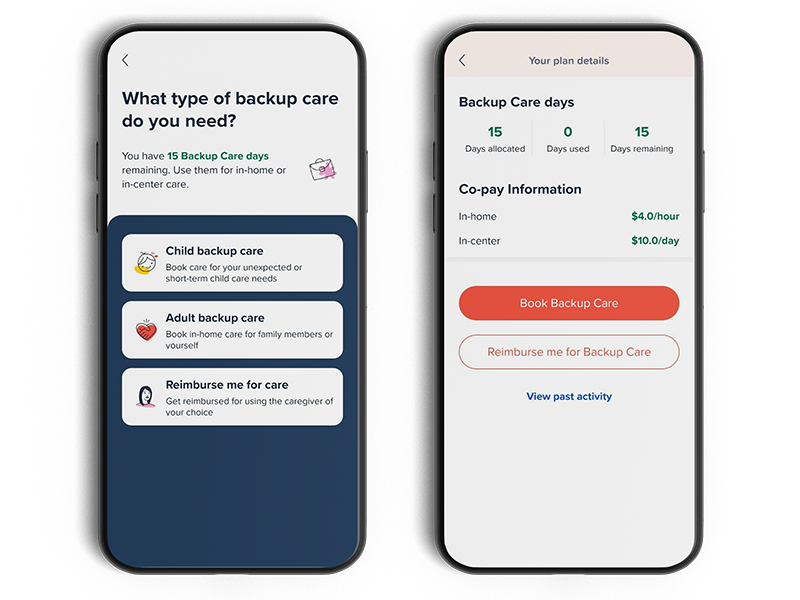 School closed? New parent transitioning back to work? Senior loved one recovering at home? Life happens.
Care for Business empowers you to design a benefits program that best fits the unique needs of your employees. We offer affordable, vetted, and quality Backup Care options for children, seniors, and pets, whenever and wherever your people need it. Whether that's in-home, in-center, at camp, or with someone in the employee's personal care network—it's always their choice.
Backup Care when and where it's needed

Safety
Our Backup Care network members have undergone in-depth vetting and background checks.
Book online
Our mobile app and digital platform make it easy for employees to find, schedule, and pay for care.

Flexible care options
With the world's largest network of vetted in-home and in-center providers, care is always available.
Testimonials
"Not only were we able to meet the needs of our employees that are here, but it also helped in our recruiting efforts. Offering care benefits has helped us to stand out in the San Diego market because we're the only ones that are really doing this."
– Michael Janniere
Director of Benefits, Sharp HealthCare
"The Backup Care benefit specifically, that's saved Grant Thornton employees over 1,600 days of missed work since we put the program in place. We hear from our employees how much they appreciate the benefit, and the data really shows that. Of those that are enrolled in the program, we see consistent 24% utilization of the program throughout the year."
– Lou Ann Hutchison
Managing Director of People and Community at Grant Thornton
"Since we launched the program, employees have used more than 7,000 days of Backup Care. That's a lot of days employees were able to show up for work and serve our customers when they might not have otherwise been able to."
– Melanie Moriarty
Senior Director, HR Rewards, Best Buy
Helpful resources
Learn more about the importance of care