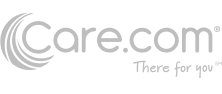 At Care.com, we realize that cost of care is a big consideration for families. That's why we are offering an estimate which is based on an average of known rates charged by similar businesses in the area. For actual rates, contact the business directly.
Details and information displayed here were provided by this business and may not reflect its current status. We strongly encourage you to perform your own research when selecting a care provider.
SPECIAL OFFER
Siblings Discount!
I have a wonderful in-home daycare with over 15 years experience. I am licensed with Office For Children, CPR and First Aid Certified and I offer lots of activities including, games(a great and fun way to learn), music ( kids love a parade with their instruments), READING (and a video reading program), crafts(we love to glue,draw, and use STICKERS). When the weather is nice, we are able to walk half a block to our wonderful neighborhood park. I also have a nice size deck with lots of riding toys,balls, and even hula hoops. A bright and clean atmosphere. There are several programs that I offer-F/T,PT, and a MOMS MORNING OUT Program. ***EXCELLENT REFERRALS*** and ***KID APPROVED***.

Rates: $60-65 per day. $300 Full Time.

Children 1 year and up.

Please review my official website at:

www.facebook.com/robynsnestinhomedaycare.
LICENSING INFORMATION
This business has reported that they are exempt from state licensing.
There are many reasons why a business may be exempt from state licensing. For example, the center my have a religious exemption, the number of children it cares for may be below the licensing minimum, or it may not be subject to your state's licensing authority. Exempt businesses may not be required to meet health and safety standards.
Care.com only verifies licenses, not exemptions, and we strongly encourage you to contact the business or
Virginia's licensing department
to verify the exemption and understand what it means.
Hours
| | |
| --- | --- |
| Monday : | 8:00AM - 5:30PM |
| Tuesday : | 8:00AM - 5:30PM |
| Wednesday : | 8:00AM - 5:30PM |
| Thursday : | 8:00AM - 5:30PM |
| Friday : | 8:00AM - 5:30PM |
| Saturday : | Closed |
| Sunday : | Closed |
Cost & Availability
| Class Type | Rate | Rate Type | Availability * |
| --- | --- | --- | --- |
| All Ages | $ 60 | per day | 1 |
| All Ages | $ 325 | per week | 1 |
*availability last updated on 02/29/2016
Full Time (5 days/wk)
Part Time (1-4 days/wk)
Full-Day
Extended Care (After School) 10/04/2018
Robyn is amazing with kids and our daughter has a blast at her home daycare. From day 1 our daughter has walked in without hesitation and excitedly tells us about her day when we pick her up. From super cute crafts, fun birthday celebrations, and educational games that they all participate in, all the kids seem to enjoy their time. Robyn has a great selection of toys and games and switches them out often to keep the children excited for each new day. Robyn communicates with parents often about how your child is doing and the love she shows the children in her care puts our minds at ease knowing she is happy and well taken care of while we go to work. 05/08/2018
Robyn is so friendly and professional. She knows how to get along with kids with the respect from them as well. I am glad that my son has the chance to stay in her daycare, learning knowledge, and playing with other kids. Recommend this place very much! 05/07/2018
My son has been joined Robyn's daycare for about a year, he is really happy, he learns good manner, sharing, nnumbers and a lot of things. Kids at this daycare are all like friends / siblings, evey kids are very happy there. 05/05/2018
My Daughter is attending Robyn's nest day care for more than a year and she loves to go there every day! We are fortunate to have found the right day care for our precious little one. Robyn takes care of my daughter like a second mom. She makes sure that the kids are well fed and well hydrated. When my daughter joined Robyn's day care at 2.5 yrs old, she could hardly speak any English but now she is very fluent in speaking English. My daughter learnt good manners in her day care. She also learnt Alphabets, number counting etc.

Robyn is very friendly and is always open to hear your concerns. She is flexible with the schedule. I would strongly recommend Robyn's day care to anyone that is looking for a GOOD day care. 05/04/2018
Our 2.5 year old son went to Robyn's nest and LOVED it... and we did too!! He had previously only been taken care of by family members so we were unsure of how he would react. Due to Robyn's kind and nurturing nature he had ZERO issues and loved it from day 1!!

Robyn is great with the kids and always has fun activities as well as educational activities planned. She is so easy to work with and was so flexible whenever we had any schedule changes or anything that came up. I was so grateful to find her and the whole family had a great experience! 02/27/2018
My daughter goes To Robyn's daycare more than a year and she loves her. Ms. Robyn is very flexible and has very friendly manner. We are very happy with her. We feel very comfortable leavin our kid with Robin and we know our kid is safe and in a good hand. Whenever I'm late from work, I don't have to worry. All I i need is to make a call and let her I'm late. She is fine with it. She loves kids and you can see that. She does parties for kids , on many occasions she prepares gifts for kids and makes delicious cupcakes . Even my older son who goes to school every morning says I wish I could go to Robyn's house instead school because my sister has a lot of fun over there. 02/19/2018
My son attended Robyn's for three years. She had come highly recommended from a mom friend who had sent her twin daughters to Robyn's for several years. We had a great experience with Robyn and she grew to become like an extended member of the family. She was experienced and I was very comfortable sending my son to her, which was important since this was our first experience with childcare outside our home. I found her to be the perfect combination of friendly, fun and caring yet firm. She does a variety of activities with the kids each day. She has an awesome playroom, plays lots of games, does educational activities, has a deck full of fun outdoor toys and a nearby park for warm days. I liked having my son exposed to a different mix of ages. My son is the youngest in our family, but he learned how to be gentle and considerate with younger kids from Robyn. I always recommend her to people who are looking for in-home, affordable childcare in a convenient location.
05/08/2017
I was so pleased to find Robyn's Nest In-home daycare when looking for childcare options for my 4 year old. Previously we only ever had our children at child care centers so I was new to using an in-home daycare. My son immediately took to the setting and is excited and happy every time I tell him he'll be going to Miss Robyn's house today. He really responds to spending time with a smaller group of children (which is different to the classroom setting he was in before) and he comes home eager to tell us about the things he did that day and the things he learned and worked on with Robyn.
09/01/2016
I can't thank Robyn enough for the care she provided for my son. She did an amazing job preparing my son for kindergarten. It was very comforting knowing that the caregiver I chose wasn't just "watching" my son but helping him grow in so many ways.

My son was always excited to go to daycare. The time and effort she puts in to the children is above and beyond. Robyn's Nest became a second home for us and it has been a pleasure to get to know Robyn.

Robyn's Nest is a safe, clean and nurturing environment that children can thrive in. 07/05/2015
In September 2014, a week before the start of the school year, our live-in aupair abruptly informed us that she wanted to go home. We panicked and reached out to our son's pre-school director for guidance. She recommended Robyn without any reservations. In fact, she let me know that if Robyn was able to care for him, he would not need to attend pre-school--as she ran an academic home day care. So we pulled him from pre-school and enrolled him full-time with Robyn.

Robyn welcomed him (and us) with open arms. She turned out to be more loving, caring, and thoughtful than we could have expected. In addition, we were delighted to find out that she was understanding and flexible--something that we always had with aupairs.

Robyn has taught our son so much! He can spell his name--in writing and out loud--, he can recognize many words and she is even teaching him how to read. That is something that we will always be thankful for.

Robyn is always trying to find something to do with the kids. They often walk to the park nearby to play, play board games, play on her deck and yard, and play in the baby pool--weather permitting. She takes them on field trips to the movies, dining out, and to water fountains.

Emotionally, our son has done GREAT! Being with Robyn has reinforced our teachings to be social, polite, respectful and loving.
Robyn demonstrates her commitment to the kinds in so many ways. She dedicates a portion of her income to buy academic materials and craft supplies for the kids. The kids learn about the holidays and always bring and make nice crafts home! There has not been a holiday where he has not brought home a bag of crafts and gifts from Robyn.

This coming September our son will be going to kindergarten, although I am excited for him, I am truly sad that due to the distance, Robyn will not be able to be our after school provider. Nonetheless, I plan on finding ways to keep him connected with her and his "daycare mates."

Our family recommends her without any reservations as we trust that you'll be delighted with your choice. 08/27/2014
Robyn had cared for my daughters for over 10 years. As a working mom, I had experienced daycare that I felt was very institutional and the kids were watched, but interaction was very minimal. When I found Robyn's Nest, I knew immediately I could leave my daughter in her care and not worry. Robyn's house was a home away from home with one exception, it had more games then my kids could even possibly imagine.

Robyn is an outstanding daycare provider. She has an amazing ability to relate to each child in her care. Each day at Robyn's was a learning experience, how to interact with other kids, how to be responsible for your things, how to count, how to spell, observations of things around you, and I could keep going on. Robyn has amazing parties for the kids and many a time I wished I did not have to go to work so I could stay and enjoy the parties. Robyn prepared my kids for kindergarten and both are very successful students in high school with the love of learning. Robyn was a significant influence in my girlls' lives and to this day, they will mention things that Robyn taught them. There was not a day that they did not want to go to Robyn's. Each day they would get out of the car and run up to her house, never looking back and at the end of the day they were so excited to tell me about their day.

If you want a safe, loving and learning environment for your child, Robyn's Nest is definitely the place to take them. 08/26/2014
I feel very lucky that we found Robyn's Nest after we moved to Fairfax City, she's been great for our children. I had previously placed our son with other in-home care providers for a Moms Morning Out type schedule, but they were mere babysitters compared to Robyn. After our twins came, we started them with her as toddlers on a part-time schedule. We like her so much we continued with her for after school care for all of our kids. She provides a marvelous, stimulating environment for the children in her care. The kids look forward to her seasonal parties, and learn so much from all the fun activities she does with them. Even a walk to the park can be a subtle learning opportunity - our twins learned the word octagon at a young age from talking about the shape of a stop sign on their walks. They've also made friends both older and younger than they are, and are now learning good study habits for school. 08/06/2014
We came to Robyn after a bad experience with a nanny. I have twin girls, and she was referred to me by another mom of twins in my Mothers of Multiples Club. The girls started with her when they were 3, and we have been with her ever since. The girls are just now "graduating" and moving to kindergarten.

Robyn is fun and easygoing. She's been doing this for long enough that nothing fazes her or stresses her out. Her home daycare is a place where kids develop socially, emotionally, and academically. She does so much school-readiness work with the kids that I felt comfortable not sending them to a more traditional preschool. There is a park within easy walking distance that she takes the kids to, and they get plenty of outdoor time and exercise every day (weather permitting). She has parties for special occasions. The kids do crafts, play age-appropriate games, and have field trips.

Whatever your child's need, she'll work on it. Not yet potty trained? She'll complete that process. Language delayed? She'll coax it out of them. Doesn't know how to share? She'll teach them the "rules" of social interaction. Gifted and ready for schoolwork? She'll help take their emerging reading skills to the next level, and toss in a bunch of writing practice, Science explorations, and Math games to boot! Bottom line: kids thrive there.

Her prices are very reasonable for the area -- quite frankly, a bargain for the quality of care the kids are getting. I am so so glad that we ditched the bad nanny and opted not to do a Center. Robyn's Nest was the perfect choice. 07/29/2014
Robyn has been so wonderful for our family. My kids were 2 and 4 when they started and always came home excited and with stories about their day and new learning activities. I especially love how she plays good old fashioned board games with them and they learn through play and a lot of talking. It was the first time that I could go to work and not worry about my kids. I knew they were stimulated, safe, and happy. My oldest headed off to Kindergarten and now my youngest looks forward each day to "school" at Robyn's. He has learned his letters, writing skills, and socialization. He especially enjoys the outings to the park, a movie, or out to lunch. When he moves on to Kindergarten I plan to have both of my children go to Robyn's several days after school. She is a positive influence in their lives and they thrive on the structure and fun she provides. I look forward to continuing my relationship with her for many years. We are blessed and so lucky to have found her and she has made a tough time (the daycare years) very pleasant for us. You will not be disappointed with the love and care she provides. 07/26/2014
My husband and I had recently moved to Fairfax, and our almost-three-year-old was still going to the daycare in our old neighborhood (in high-rise Arlington.) It was not convenient, and we were starting to get worried that we wouldn't find anything in Fairfax. All the large daycares had long waiting lists. My husband also went to check out an in-home daycare near our house. He was horrified at what he saw. And then, when we had almost given up hope, we saw Robyn Stallman's ad in our community newsletter. My husband set a time with her, and went to visit her with our son.
As my husband and son came walking up Robyn's driveway, the first thing she did (after greeting my husband) was take my son's hand and start walking him back to her house. My husband had never seen anything like that before. Our shy little boy's resistance had melted completely. He trusted this woman completely. As they approached the house, the first thing my husband noticed was all the Flintstones-type cars lined up on Robyn's deck. You know, the kind that a kid can climb into and sort of push along with his legs. There were around a half-dozen cars. It was obviously a large investment. But that could not compare with the magical wonderland inside the house. Robyn has an entire room that is floor-to-ceiling with toys, dolls, puzzles, board games, etc. I came by later and found that everything my husband had said about this magical wonderland was true. I've never seen that many toys outside of a toy store before. The house is also well-maintained and child-safe. And, the deck is very large and partly covered, so that in the summer or winter, the kids can step outside and run around in the shade or whatever, without going far from the house in case the weather gets worse.
But don't get me wrong... Of course Robyn takes them out. She has a large van, and she takes all the kids out at least once a week, sometimes twice a week. Sometimes they put on swimsuits, drive out to Fairfax Corner and run around in the fountains. Sometimes they catch the latest Disney/Pixar movie. One time, she taught them about nickels, dimes, and quarters, then gave them each a dollar, drove them out to the dollar store (near the Shoppers Food Warehouse near Main Street) and told them to pick out anything they wanted. But she also told them to be careful and stay away from the small-parts toys or whatever. She later described this to me as an exercise in making choices. I'm sure all the kids felt really grown-up. Ours was very happy with the mini-book he brought home.
OK, I could go on and write pages here. Let me wrap it up by saying that Robyn is someone who lives her job and takes it to heart. She is proud of what she does. She never cuts any corners. And she is very safety-conscious. She will never allow your child to be hurt or placed in danger. And, all her kids seem to get along great. In fact, there is a mix of ages (right now, ranging from almost 4 all the way up to 6), so the younger kids will learn from the older. Yes, I was doubtful at first, but this age mix really works out fine. The ratio is also fine, given the age mix. Some of her kids are part-time, so it works out that she seldom has more than five kids in her care at any given time.
And, Robyn's place is not just a warehouse. Your child will come home from Robyn telling you about dinosaurs, about baby turtles, about North, East, South, West, about all kinds of stuff. And the arts-and-crafts... Wow. Robyn doesn't buy her stuff at CVS. No, she has some special catalog. This stuff is expensive. But she doesn't pass on the cost to you. She doesn't really charge any more than anyone else in this area.
I'm so glad that my husband and I found a spot with her before someone else did.
I don't know how we would have managed without her. 07/24/2014
Robyn is a fabulous in-home provider! She is attentive, engaging, and is always looking for new ways to work with kids! She is very thoughtful, and really wants kids to have both academic and social skills. My son always had wonderful experiences and loved the field trips! I also always appreciated her straight-forward approach - there is no guessing. She is upfront about her boundaries and is always willing to listen and be sensitive to the needs of the child. I highly recommend her! 07/19/2014
Where to start about Robyn's Nest, Robyn started watching my daughter at about15 months old I was very nerveous about leaving her with anyone! Robyn was so patient with us an Kalie adapted pretty quickly an grew to love Robyn, still does to this day, we both do ! I'm very greatful to her for all the patience an teaching an nurturing she have my daughter, she's one in a million hands down the best daycare provider iv ever had the pleasure of meeting, can't say enough good things about her she awesome !!! 07/18/2014
I have known Robyn Stallman both personally and professionally for 18 years (when she started caring for my now 19 year old son), and then his (now 16 year old brother). I still remember as a new mom the nervousness and apprehension of leaving my baby with someone I did not know. Once I met Robyn and entered her home, all those fears immediately disappeared. Her personality and her home exuded warmth, nurturing and kindness.
Robyn is hands on with every single one of her "kids". Whether it be playing blocks on the floor with a toddler, helping the older kids with their homework, or the entire group sitting and playing a board game. The kids are constantly active with crafts, learning activities, trips to the park, and story time all with the perfect amount of structure, discipline and warmth. Her seasonal, and birthday parties, made me wish I was a kid every time she threw one, just so I could be involved. There was never a time when I needed to reach her that she was not available, and she constantly kept me updated on every detail of my boys time with her.
Robyn, not only became my children's second mother, I also consider her one of my most reliable and best friends. I can not imagine a better day care environment ANYWHERE. 07/18/2014
Our son is 6 almost 7 years old and has been attending Robyn's Nest since he was two years old. When we first interviewed Robyn I knew right away we would send him there. Her home is warm and inviting and talking with her just put me at ease. Our son was not talking yet when we sent him to Robyn. As soon as he started at Robyn's Nest we saw a HUGE improvement. She has nurtured him and taught him, she treats him like her own child (as she does all the children). She wants the children to have fun but yet learn and she accomplishes it all! I could not have found a better place to send our son. Robyn is a part of our family and we were very lucky to have found her. Just this morning my son was beyond excited for a field trip they would be taking today! :) I HIGHLY recommend Robyn's Nest she is simply amazing! 07/17/2014
My 4 year old son goes to Robyn's Nest for school and care. Robyn Richardson Stallman is one of the most amazing individuals working with kids. She engages the kids in reading, math, science, seasonal crafts and activities. The kids also learn practical life skills and problem solving skills. She is always open to talk parents through a problem or dilemma. She has been a valuable resource for us and we are so lucky to have found her 2 1/2 years ago. If you are looking for care for your little one consider Robyn's Nest. 07/17/2014
We are deeply grateful for the outstanding nurturing and loving care that Ms. Robyn had given our child for over 4 years. Robyn's Nest provided a service that is not only affordable for military families like ourselves, but also safe and trusted.

We had tried daycare at the military post where my husband worked, and found out quickly that is was not the right place for our child. We were so happy that our neighbor told us about Robyn's Nest. As a real estate agent, I had sold a house 2 doors down and did not even know there was an in-home day care so close. I wish we had found Robyn's Nest sooner.

Ms. Robyn is fun, loving and caring, and provides an environment that is safe, fun, and educational. She plays games with the children, reads stories to them, has seasonal parties and birthday parties, takes them to the park to play, provides the perfect amount of a structured schedule, and just enough discipline. She feeds them (better food than our home), teaches them, helps with homework and treats them as if they were her own children.

Another benefit of Robyn's Nest is that children are socialized in an intimate setting. They build bonds with the other children in the family day care, without being part of a more industrial day care setting. Ms. Robyn is expert in helping facilitate these relationships among the children (i.e., helps them get along).

I can't say enough good things about Robyn's Nest, so if I sneak in another testimonial, another day, don't be surprised.
CONNECT WITH OTHER BUSINESSES
Share my information with the selected business so they may contact me. I understand this information will be subject to the business' privacy policy.
Join now to request more information
The email address on your Facebook account does not match your Care.com account. Please log in with your Care.com credentials and link the accounts in the 'My Profile & Settings' page.
or
CHECK OUT OTHER OPTIONS NEAR YOU
SPECIAL OFFER
Siblings Discount!
Join free to contact this business
The email address on your Facebook account does not match your Care.com account. Please log in with your Care.com credentials and link the accounts in the 'My Profile & Settings' page.
or
Join free today
Sign up now! It only takes a few minutes.
What services do you offer?
Last, but not least...
Fill in the blanks to create your account.
Thanks—you're almost there.
Create your login below.
Care.com is the world's largest online destination for care. We connect families with great caregivers and caring companies to help you be there for the ones you love.
Care.com does not employ, recommend or endorse any care provider or care seeker nor is it responsible for the conduct of any care provider or care seeker. Care.com provides information and tools to help care seekers and care providers connect and make informed decisions. However, each individual is solely responsible for selecting an appropriate care provider or care seeker for themselves or their families and for complying with all applicable laws in connection with any employment relationship they establish. Care.com does not provide medical advice, diagnosis or treatment or engage in any conduct that requires a professional license.
Care.com and "There for you" are service marks or registered service marks of Care.com, Inc.
© 2007-2022 Care.com, Inc. All rights reserved.