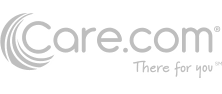 Miss Bloomingdale's Academy
5100 Riverside Dr
Irving, TX 75039
Miss Bloomingdale's Academy
5100 Riverside Dr, Irving, TX 75039

At Care.com, we realize that cost of care is a big consideration for families. That's why we are offering an estimate which is based on an average of known rates charged by similar businesses in the area. For actual rates, contact the business directly.
Details and information displayed here were provided by this business and may not reflect its current status. We strongly encourage you to perform your own research when selecting a care provider.
Miss Bloomingdale's offers childcare for Infants through Private Kindergarten.
We are dedicated to strong academics in a safe, nurturing, and joyful atmosphere.
LICENSING INFORMATION
State license status: Full Permit
(Care.com verified on 9/12/2022)
This business has satisfied Texas's requirements to be licensed.
For the most up-to-date status and inspection reports, please view this provider's profile on Texas's licensing website.
Licensing requirements typically include:
Complying with safety and health inspections
Achieving the required levels of educational training
Maintaining a minimum caregiver-to-child ratio
Other state-defined requirements
Hours
| | |
| --- | --- |
| Monday : | 6:00AM - 6:15PM |
| Tuesday : | 6:00AM - 6:15PM |
| Wednesday : | 6:00AM - 6:15PM |
| Thursday : | 6:00AM - 6:15PM |
| Friday : | 6:00AM - 6:15PM |
| Saturday : | Closed |
| Sunday : | Closed |
Program Details
Type
Child Care Center/Day Care Center
Preschool (or Nursery School or Pre-K)
Kindergarten
Additional Details
Philosophy
Developmental (Play-Based)
Academic
Montessori
International
Outdoor/Nature
Reggio Emilia
Languages
Cost & Availability
Costimate™

$250/week
At Care.com, we realize that cost of care is a big consideration for families. That's why we are offering an estimate which is based on an average of known rates charged by similar businesses in the area. For actual rates, contact the business directly.
Full Time (5 days/wk)
Half-Day (Morning)
Full-Day 08/13/2022
Awesome daycare and school! They teach the kids so much they are super prepared going into elementary school. The staff is great and very clear and communicative. My son loved his teachers dearly and made great friends. He always looked forward to all the fun activities throughout the year as well. No complaints at all, highly recommend! 08/07/2022
I'm so grateful for our son's time at Miss Bloomingdale's academy. He was so lucky to have Ms. Priscilla, Ms. Chere, and Ms. Kimberly. It was a wonderful experience for our family. He genuinely loved going to school there. They have such an enriching environment with so many opportunities for fun and learning. The on-site pool made summers amazing, and I am glad they make sure the students all get time outside all year. He learned so much at school and will be entering kindergarten fully prepared to excel.

The environment has a warm family feel. They are great for parents with career commitments and took so much stress off us by making things as easy as possible with a convenient location, longer hours than many, and few closures. Covid obviously presented a huge challenge, but we felt confident in their approach to keeping students and teachers safe. 08/02/2022
Miss Bloomingdales exceeded our expectations with the staff friendliness and facility cleanliness especially during the pandemic, which was our most concern during Covid. Our babygirl evolved so much while attending Pre-K4 and made so many friends. Along with a great curriculum, they have many activities for the kids throughout the year. Kinsley is going to miss her favorite teacher Ms. Priscilla!! 06/23/2022
We love the school I have 2 of my daughters going there for a year and everyone is very nice love the teachers and the teaching the 5yo knows how to do sign language and they learn singing the days of the week months planets everything
My 3yo has a developmental delay but she did so much better she's talking correct and we understand so much more, she walks better and she's more confident, she dances and sings a lot
Thanks we will miss the staff, is so caring and respectful.
I truly recommend this school
The kids 06/22/2022
We loved sending our son Emery to Miss Bloomingdale's! He is very shy and has a hard time adjusting to new places, but with the warm welcoming from the teachers and staff it became a place he enjoyed going. He especially loved his teacher, Ms. Chere (he still mentions you and misses you). We unfortunately had to leave since we moved homes, but if we still lived/worked nearby we would definitely continue sending him to this school. I definitely recommend sending your child to this school. You won't regret it! 05/30/2022
It is one of the best day care & school in town.My daughter graduated this year from Miss Bloomingdales and she has been going here for more than 3 years and my son has started now.They have the best teachers like Ms.Avon Ms.Cher and Ms. Kimberly who understand and recognize each kids talents.They love kids as their own and my daughter was so attached to each of them.The management (Ms.Melissa , Ms.Theresa & Ms.Alicia) & staff are very friendly and understanding. They have lots of fun events and the summer activities which are so beautiful.I would highly recommend this place. I am so happy that my daughter started her schooling here. We love you Miss Bloomingdales Academy 05/25/2022
In love with Miss Bloomingdales! Management and teachers are very friendly and professional. My son enjoyed thoroughly and likes his kindergarten classroom. Miss Kimberly is kind with my child and helpful. We will surely miss them 02/03/2022
When it comes to Miss Bloomingdale's Academy, I get extremely emotional. It's more than a daycare; it's a place of trust, comfort and relief. From day 1, the staff has shown a nervous and at times, an overprotective mother that this was the right place for our son. Little things such as walking into the building, and EVERY staff member that you encounter says hood morning to your child and addresses him by name (yes, even people that are not/nor has been his teacher); it gives you a sense of family.
Miss Bloomingdale's molds your child into a well-rounded individual. The focus on learning and development - 5 stars; athletics (swim, soccer and dance classes are offered ONSITE) - 5 stars. learning good manners and respect - 5 stars!!! The teachers and staff - 5 stars.
Had we not moved, my son would without a shadow of a doubt would still be there. In fact, I was more emotional and torn up about him leaving.
Thank you Miss Bloomingdale's for the huge impact you've had on my family. Will forever be in our hearts!!! 01/24/2022
Our family has had a great experience with Miss Bloomingdale's Academy. Our student is a toddler that has English as a Second Language. In the beginning the child was very frustrated that no one understood him in school, so he began biting other children. With the qualified staff we were able to work from home and at school and now the child can express his emotions in a better way. I really appreciate the patience, grace and care that was extended to our family to overcome this challenge! 10/25/2021
I would highly recommend this facility for anyone looking for a fantastic school. The things that they were able to teach my grand daughter during her time there goes with out saying. They are very warm and caring for each child and it means everything to know you can leave them in such a safe environment for the day. We will definitely miss every aspect of their teaching and caring ways and the only reason for parting with them is due to relocation. 10/24/2021
My daughter was with Miss Bloomingdale's for well over a year. We are unfortunately having to move which is what is causing us to remove her from the daycare. She has been at a total of 3 different schools and the structure and teaching that Miss Bloomingdale's delivered was by far the best. Due to covid daycares and schools alike struggled to keep teachers and even when Miss Bloomingdale's was faced with these challenges they still made sure to bring in the best suitable teachers who each make your kids feel special. Going to this school was something my daughter looked forward to everyday! 10/02/2021
Miss Bloomingdale's Academy has been a part of our lives for 3 years. After doing a few tours with many different daycares, we came across Miss Bloomingdale's online and immediately fell in love with the staff! Although the pandemic forced some of our favorite teachers out (Miss Kailyn, Miss Angelique, & Miss Lirio), we fell in loves with Ivan's current teachers, Miss Megan and Miss Chere!!! We are truly going to miss everyone including Miss Melissa! The entire building is always neat, clean, and organized! All staff members are the sweetest people ever and they are really dedicated to showing parents that they are one of the best daycares in Irving! They are professional and will answer any questions/concerns you have right away. 09/09/2021
Both of boys attended Miss Bloomingdale's, and they have truly flourished at this daycare. We love the activities they offer, and the care from each teacher is evident. Highly recommend! 09/07/2021
Our son started at Miss Bloomingdale's when he was 6 months old and stayed through pre-school. The location was convenient for us and when we toured the school, we felt comfortable with the staff and teachers. From his time as a baby who wasn't yet crawling to turning 5, his teachers always took good care of him and his classmates. The management of the school was proactive in communicating to parents and was easy to contact if we needed anything. They were always accommodating and we enjoyed the time we spent there. While we will miss our time being enrolled here, I would recommend Miss Bloomingdale's to parents of all infants, toddlers, and young kids. 08/31/2021
We have had such a positive experience over the past year at Miss Bloomingdale's Academy! I am so impressed with what my 2 year old son has already learned, from his ABCs to counting to 10 in Spanish. He loves his teachers, the administrators, and his friends. The faculty is knowledgeable, kind, patient, and quick to reply to any issues that may arise. I highly recommend Miss B's to anybody looking for a comprehensive and caring daycare. 08/21/2021
We loved the care we received at Miss Bloomingdale's. The teachers, faculty and staff are extremely caring. My daughter loved learning and she learned to read her as well. I love their summer school program. So many wonderful activities that my daughter enjoyed. They went above and beyond during covid to provide a safe environment for my child. I highly recommend them. 08/15/2021
This school is real gem! Our daughter thoroughly enjoyed her year in kindergarten and we felt so lucky to have found such a great school. Thank you Miss Melissa and everyone there! 08/13/2021
My daughter started at Miss Bloomingdale's Academy at 3 months old. Choosing a daycare is one of the hardest decisions as a parent, but one of the best decisions we ever made. They loved and taught our daughter from 3 months to 5 years. She went through pre school there as well. She loved every teacher and loved going to daycare. Their program and curriculum is excellent and my daughter went into kindergarten very prepared. We never had any problems and always felt like the staff were friendly and approachable. They communicated well with us and made sure we never missed out on the important moments in her development. She took her first steps there and as soon as I walked in the door that day, the director pulled me aside to show me the room video so I could see it. Forever grateful for every staff member at Miss B's and their heart for kids. Thank you all for loving on my girl and helping her grow. Can't recommend Miss Bloomingdale's enough. 08/07/2021
100% recommend Miss Bloomingdale's Academy! The teachers and admin are the best! I enrolled my son at age 4, and I was a bit nervous at first because he had never been in a structured setting, but he adapted well. He started last summer and absolutely loved it! The summer program is great with the in-school field trips! How awesome is that? Yes, the petting zoo, train rides, and many other cool activities come to the school. During the school year, it has been great as well. His teacher worked with him on a daily basis and I am just amazed at how much he has learned in just 1 year! Miss Bloomingdale's academy will always have a special place in our hearts! :) 08/05/2021
This has been the best daycare I have put my daughter in! Definitely recommend and I can tell you, you can trust them with your babies! The staff and teachers are SUPER SWEET!
07/19/2021
We LOVE this daycare! Knowing that your children are in a place where they are loved, nurtured, intellectually stimulated, and excited to go to school is EVERYTHING when you're a working mom. Our children have flourished here. The curriculum is engaging, child centered, and most importantly fun. We are so happy we found Miss Bloomindale's, they really are the best. 06/15/2021
Miss Bloomingdale's was a great school for our kids! My girls were received with great care even though enrollment had to be rushed during the snowstorm. I am incredibly grateful for this school. I could see the quality care and learning my kids received every day they returned and we were truly sad to leave such a great establishment. A true treasure - thank you Miss Bloomingdale! 06/13/2021
We absolutely love this daycare and the workers there. We were devastated when we had to move and find a new daycare that lived up to Miss Bloomingdales Academy standards. They have some of the best communication I have seen in a daycare facility. They kept Me up-to-date with things that are going on with my son, their teachers, the facility and events.
There was also so many activities for my son to do during his time there. He learned Spanish, Sign language, and also how to swim. There Was also plenty of in house field trips and celebrations. 06/07/2021
Our daughter has been in Miss Bloomingdale's for almost 3 years. Sadly we are moving now and will definitely miss them a lot. They have a very caring and loving environment. To see our daughter's development over the years was great thanks to their amazing teachers. They have really great teachers and we are very thankful to Ms Chere, Ms Cilla, Ms Silvia and all her previous teachers.. They took such great care of our daughter, supported us and her in every developmental stage, she learned a lot, beyond our expectations.
Management team was also great especially during covid times, we felt so safe and comfortable.
We highly recommend them. 05/03/2021
This is an awesome school for your little one! My son started a few months before his third birthday and I am really impressed at the amount of things he has learned since starting. The staff seem to be very hands-on and I really like the affection he receives from them. Unfortunately we had to leave because we moved but my son and I will really miss this school. 01/10/2021
I can't say enough good things about this daycare / school. They are dedicated to providing excellent childcare and a high-quality education for your child. When our oldest daughter started Kindergarten, she had already learned most of the things they were teaching her because of her preparation at Miss Bloomingdale's.

Our girls have always loved all of their teachers there, and they even complain sometimes that we've picked them up too early because they've been having so much fun learning or playing there. Our experience with their infant and toddler care has also been excellent. They always ensure that your child, no matter what age, is engaged and enjoys going there.

And with COVID-19 being a major concern right now, they have been great about implementing protocols and procedures to ensure the safety of all children and staff. Rest assured that if you decide to enroll here, they'll take great care of your kids. 10/02/2020
My son attended to this school for a month, we dropped him for personal reasons but we were in love with this school! They are following all the Covid-19 procedures so everyone is safe and healthy. My 10 month old did not cry for a day, he was happy to be there. Everyone on the staff cares and loves children and does everything possible to help your child improve in all aspects of development. I totally recommend this academy. If you live around and you are thinking of enrolling your child this is the place for your child to go! 09/09/2020
Both of my children have been cared for at Miss Bloomingdale's for the past 3 years and I could not feel more blessed to have such a wonderful resource available to me. From day one I have been confident that my kids are being cared for, encouraged through learning and and given plenty of enriching play time on a daily basis. While we have been here, MBA has always maintained a great balance of structured routine while still weaving fun into every activity and there is plenty of extra fun activities throughout the year. Summer is still my oldest's favorite time of the year because he gets to go back to Miss Bloomingdale's! 07/14/2020
We got on the waiting list for Miss Bloomingdale's when I was expecting our son. He started in the newborn class and has been there for almost two years, and we can't say enough wonderful things about them. The teachers are caring and kind, the support staff is wonderful, and they do an excellent job of keeping parents informed and involved. Our son loves it there and has learned much more than we even expected by 21 months. Highly recommend! 05/31/2020
Our daughter spent almost 2 years at this school. The teachers and staff were excellent!! They ensured our daughter was learning in a continuous and progressive manner. We were very pleased with our experience and we highly recommend Miss Bloomingdales. 08/05/2019
Our child has been attending Miss Bloomingdale's since eighteen months and now four and absolutely loves it. The staff truly and genuinely teaches and cares for each child as if it were their own. We love the family friendly atmosphere. Our child continues to develop and make progress in every aspect from potty training to now writing her full name and ABC's (let's not forget controlling emotions and using words). We are so thankful to all the teachers and staff. We are especially grateful for Ms. Yvette, Ms. Reina, Ms. Sally, Ms. Erica, Ms. Tina, and Ms. Cher - You all rock! To Ms. Jill and Ms. Maggie - thanks for keeping it all together! 08/03/2019
I am truly happy to see how much my daughter has learned since she started attending to Miss Bloomingdale's, she loves her teachers, and all the staff are always kind and helpful. My daughter is always asking for Miss Lirio when we are at home.
I love that she is always bringing art work home and it's exciting to see how many different activities they have.
It is very convenient that the School opening very early in the morning and closing as late as 6:15pm makes a huge difference helping with our work schedule not to mention that the school is open all year long taking a very few holidays. I highly recommend Miss Bloomingdale's Academy. 07/08/2019
Very nice Father's Day. I got a gift my child made at school. Very happy to go to this school. They are very careful and always tell you how your child is doing. There is a vegetarian lunch if you want. We are happy this school is close.
05/25/2018
Absolutely wonderful! My daughter has been going there since she was 6 months old. She is now 5 and leaving to kindergarden. She absolutely loved Mrs Bloomingdale's and the amazing staff. We'll miss everyone!
CONNECT WITH OTHER BUSINESSES
Share my information with the selected business so they may contact me. I understand this information will be subject to the business' privacy policy.
Join now to request more information
The email address on your Facebook account does not match your Care.com account. Please log in with your Care.com credentials and link the accounts in the 'My Profile & Settings' page.
or
CHECK OUT OTHER OPTIONS NEAR YOU
Join free to contact this business
The email address on your Facebook account does not match your Care.com account. Please log in with your Care.com credentials and link the accounts in the 'My Profile & Settings' page.
or
Join free today
Sign up now! It only takes a few minutes.
What services do you offer?
Last, but not least...
Fill in the blanks to create your account.
Thanks—you're almost there.
Create your login below.
Care.com is the world's largest online destination for care. We connect families with great caregivers and caring companies to help you be there for the ones you love.
Care.com does not employ, recommend or endorse any care provider or care seeker nor is it responsible for the conduct of any care provider or care seeker. Care.com provides information and tools to help care seekers and care providers connect and make informed decisions. However, each individual is solely responsible for selecting an appropriate care provider or care seeker for themselves or their families and for complying with all applicable laws in connection with any employment relationship they establish. Care.com does not provide medical advice, diagnosis or treatment or engage in any conduct that requires a professional license.
Care.com and "There for you" are service marks or registered service marks of Care.com, Inc.
© 2007-2022 Care.com, Inc. All rights reserved.