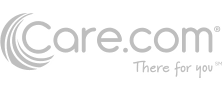 At Care.com, we realize that cost of care is a big consideration for families. That's why we are offering an estimate which is based on an average of known rates charged by similar businesses in the area. For actual rates, contact the business directly.
Details and information displayed here were provided by this business and may not reflect its current status. We strongly encourage you to perform your own research when selecting a care provider.
Hello! I'm Harjinder, a professional child care provider with many years of good experience. I have a Bachelor's degree and teaching experience. I am certified in CPR, First Aid and MAT (Medication Administration Training). I have a state license for my daycare, so your child is safe in my hands. I participate in Professional Development and Training in Early Care and Education. Our daycare is smoke free and has no pets. My daycare meets all local health and safety standards. Our daycare is also very well kept. I have different rooms - arts & and crafts room, nap room, nap room for infants, study room, kitchen, and bathroom only for kids' use. My daycare is kept separate from my household. I have plenty of room for children to run and play in my fenced yard. We have a mulched play area featuring swings, see saws, and a climbing structure attached to slides. We also have a shaded-off play and lunch area (which we use when it is too hot or sunny out). I love working with children, teaching and being a mom away from home for them. I believe that early childhood education is very important and essential to foster a bright future. Because of this, I like to prepare kids for academic and social success in the future. I promote sharing, manners, socializing, team building, happiness, and fun! I encourage learning through fun and structured activities. My goal at Little Cuties Home Daycare is to provide a nurturing environment for your child that will help him or her grow into a responsible, respectful, and caring person. I provide well balanced meals that meet children's nutrition and energy needs. My home daycare offers your child(ren) a home away from home. Your child will have more one on one time that cannot always be given at a larger daycare center. I'm well experienced with children from the age of newborn and up.
LICENSING INFORMATION
State license status: Two Year
(Care.com verified on 12/30/2022)
This business has satisfied Virginia's requirements to be licensed.
For the most up-to-date status and inspection reports, please view this provider's profile on Virginia's licensing website.
Licensing requirements typically include:
Complying with safety and health inspections
Achieving the required levels of educational training
Maintaining a minimum caregiver-to-child ratio
Other state-defined requirements
Hours
| | |
| --- | --- |
| Monday : | 7:00AM - 6:00PM |
| Tuesday : | 7:00AM - 6:00PM |
| Wednesday : | 7:00AM - 6:00PM |
| Thursday : | 7:00AM - 6:00PM |
| Friday : | 7:00AM - 6:00PM |
| Saturday : | Closed |
| Sunday : | Closed |
Cost & Availability
| Class Type | Rate | Rate Type | Availability * |
| --- | --- | --- | --- |
| All Ages | $ 325 | per week | 1 |
*availability last updated on 09/09/2022
Full Time (5 days/wk)
Extended Care (Before School)
Extended Care (After School)
09/23/2022
Harjinder has done a wonderful job with our daughter! We are first time parents and we understanably nervous about our daughter being away from us. Harjinder reassured us by her professional demenor, impeccably clean and well-kept daycare center and she helps give us extra piece of mind by sending pictures of our little one having the best time in her care.

Our little girl loves Harjinder and loves going to daycare to play with all her friends and we couldn't be happier with choosing Little Cuties Home Daycare! 07/28/2022
As a first time mom, I remember feeling so anxious about finding the right daycare for my daughter when I returned to work. I toured several in home daycares and nothing felt right but when I walked into Harjinder's home it felt like all my worries melted. My mom, who was with me, and I just looked at each other and knew.

My daughter has been there for the past almost 5 years and is only leaving to attend kindergarten in the fall.

What Harjinder provides is something so wonderful that when I describe it to my friends they cant believe how lucky I was to find her. I could never express my gratitude for the loving, playful,and educational environment that my daughter has been exposed to over the years and how it has helped shaped her into a happy, thoughtful, and smart "big girl'.

We will miss Harjinder and her family dearly, if you are looking for a safe and loving place for your little one to learn and grow, then I recommend Little Cuties wholeheartedly. 02/09/2022
We absolutely love Harjinder and her family! After a year at home due to Covid, we sent our 13 month old son to Little Cutie's with his big sister (age 4) who had been there prior to the pandemic. Our son was nervous and clingy but Harjinder was wonderful with him. She was so patient and helped him get comfortable through the process. Within in a month he was excited to go see her and the rest of the kiddos every day. We saw such a great change in him through her methods. Thank you so much Harjinder! 12/23/2021
We loved having our daughter with Ms. Harjinder and know that she was loved while there. The flexibility that is provided was so helpful with my work schedule and my daughter always came home with a smile. 08/09/2021
My son has attended Little Cuties Home Daycare for 4 years and we are only leaving because he is starting Kindergarten. Ms. Harjinder and her team treat him like they would a member of their own family. While he is there, I know that they will keep him safe; help him learn; and teach him how to treat others. She also expanded the covered play area in the backyard to maximize the time the kids spend outside. As we get ready to start Kindergarten, I am very thankful for the time he spent at Little Cuties. 10/12/2020
We cannot thank Ms. Harjinder and her family enough for the care they've provided our son over the past (almost) two years. He has grown tremendously and learned so much in that time! We have been so lucky to be able to send him to a safe, loving, and fun environment that he LOVES.
Our son is about to start preschool and his readiness is due to the awesome foundation that Ms. Harjinder has given him. For that, we are forever grateful! Thank you!
08/07/2020
My daughter started going to Little Cuties Daycare when she was 2 1/2 months old and ever since it has truly been her home away from home. Miss Jinder and her assistants are so caring and have always sought to understand what makes my little one special and unique. Her program is very educational in nature and clearly rooted in strong teaching principles. She is also very flexible and understanding of how busy and demanding our lives can be. We are so grateful to have had such great care for our daughter and I would recommend this daycare to anyone, but especially to someone looking for childcare for a new baby. 07/08/2020
My son was enrolled in Little Cuties Daycare from the time he was 3 months old until he was almost 2 and a half. My husband and I were always extremely pleased at the care and attention given to my son and all of the children. Harjinder is lovely and very easy to work with. She is flexible and accommodating of scheduling needs/changes, and she is always pleasant. The other assistants are always excellent as well and clearly love taking care of the kids. We would strongly recommend this daycare to anyone, whether their child is an infant or a toddler. 01/17/2020
If I could give Little Cuties Home Daycare more stars I would! Ms. Harjinder, her assistants, and husband are some of the nicest, loving people I have ever met. Her center is always clean, organized and nicely set up so that the kids of all ages can interact and socialize but still play with age appropriate toys. It is obvious that my daughter adores her caretakers and the feeling is absolutely mutual. Ms. Harjinder goes out of her way to provide stimulating activities for the kids, get them outside as much as the weather allows, and provides home cooked meals that the kids love! I feel so at ease and happy dropping my daughter off every morning and I couldn't trust this group more in caring for my child.. We are so thrilled with our experience at Little Cuties home daycare and I would highly recommend them to anyone looking for a safe place for their child to be loved and cared for! 10/10/2019
I cannot recommend Little Cuties enough! My son has been going there since he was 3 months old, and he LOVES Harjinder, her assistants, and his friends there. He gets so excited when it's "time to go to daycare". Harjinder is very understanding, kind, and loving towards the children. The kids have a structured routine that includes learning, have lots of time outdoors, and get really well socialized. I could not have found a better daycare, and I wholeheartedly recommend Little Cuties! 08/20/2019
Sending our son to Little Cuties has been the best decision we ever made for our son! Our son has been attending this daycare since he was 4 months old. As a new mom, I was nervous about going back to work and leaving my son with someone else. However, I quickly saw how loved and well-cared for he was at Harjinder's! He is now 2, and has grown into a kind and incredibly smart toddler while under Harjinder's care. His language skills have flourished and he loves to come home and tell me all about his day. Harjinder helped him achieve all his milestones on time (or earlier). Most importantly, he has formed wonderful friendships with the other kids at Harjinder's. I especially like that he is around both older and younger kids. I believe he has learned a lot from being around kids of all ages - new skills and language from the older kids, and how to be gentle around babies. We just had a baby, and he is so gentle around her and has had no issues with jealousy! We attribute his ease around babies to his time spent with them at Harjinder's! You can tell that Harjinder and her wonderful assistants truly care about the kids and the kids love them. Harjinder is also very flexible with drop off and pick up, which I am grateful for. Do not hesitate to send your child here - our second child will be starting here in September! 07/23/2019
I feel so fortunate to have found Little Cuties Daycare! Harjinder and her assistants are such amazing and loving caregivers. Leaving your little one for someone else to care for can be an incredibly difficult experience but I knew my son was in good hands. He has been here for almost two years (since age 1) and loves going there everyday to spend time with his teachers and friends. I love the mix of ages as it has helped my son learn to be gentle around babies as well as learn new skills from the older toddlers. Harjinder creates an educational and fun environment for the kids. I can't recommend her enough! 08/31/2018
We are so happy with Little Cuties! What an amazing home daycare. Harjinder and her assistants are simply the best. We had a pretty terrible first experience elsewhere but once we left our daughter with Harjinder we knew we found the right place. Our now 19 month old loves going to daycare every day and never wants to leave when I pick her up. She has already started to pick up counting and the alphabet! I've also noticed the other children seem genuinely happy to be there as well and are all well behaved. Such a gem of a place! Thank you Harjinder. 06/10/2018
Little Cuties Daycare is by far the best daycare I have even been lucky enough to have worked with. Harjinder really tried hard to bring our daughter out of her shell and was very successful. She also gave us frequent updates and advice on what to do to gain even more advancements. I credit my daughter's time here as having opened the door to new and better behavior patterns. Truly this daycare is a jewel and I wish I could rate it even higher than five stars. 03/14/2018
My daughter has been going to Ms. Jinder's since she was 10 weeks. We visited many in-Home and centers and we ultimately chose lil cuties for 2 reasons: cleanliness and Ms Jinders care. When we walked in for our first visit we noticed how spotless and organized the main playroom was. She also is very careful about washing the kids hands after meals and diaper changes. The other thing we noticed and eventually made it an easy decision was she was the ony person who picked up and wplayed with our daughter on the visit. This showed how loving the environment was and something we couldn't pass up. Our daughter loves all the care givers here and is developing so quickly. 11/17/2017
As a first time mom, I was afraid and skeptical of all the daycares around me. However, after meeting with Harjinder, she has changed the way I feel about daycares. I started my daughter at this daycare at 10 weeks old and Harjinder gave me the reassurance that my baby was in good hands. She kept in touch with me throughout the day, sent me photos and video clips to shed away my worries.
Now, my baby is 10 months old and could not be happier going to daycare. She gets there happy and leaves there happier. I was very impressed with the cleanliness and the good every you feel as you walk in. I highly recommend Harjinder as your baby's caretaker. She will do all that it takes to make that baby feel important, educate her, love her, and keep an eye out so that nothing happens to her. Thank you Harjinder for all that you've done for my daughter! 06/22/2017
I looked at traditional daycare centers and did not feel comfortable leaving my child there and so started searching for an in-home daycare. From the initial contact, I found Harjinder very responsive and accommodating (she let me visit with my son weekly to help get him familiarized with her and the other children before he officially began). As a one-year old he had significant separation anxiety, but Harjinder always greeted and carried him around until he got settled. She also helped him adjust to napping in a room with others. Her patience and understanding were greatly appreciated, and it is obvious that my son feels very comfortable with her and her assistants.

The daycare looks like a preschool classroom: lots of educational toys and posters. While there is plenty of free time, there's also a lot of reading, singing, activities, and playing outside. It's been really good for my son to be around little babies to slightly older toddlers: he has learned how to be gentle and play with others.

I don't like being away from my son, but knowing that he is genuinely cared for by Harjinder and her amazing assistants is very reassuring. I cannot recommend Harjinder more highly. 06/10/2017
Finding a daycare for your little munchkin that will meet all your needs can be very challenging and being a first time mom, even more. Since my little one had already spent considerable amount of time with grandparents, it was tough to transition to a daycare and spend an entire day where he knew no one! However Ms.Harjinder's home daycare put all our worries aside. Not only her, but her loving family is also involved in the kids' caring and nurturing. Ms.Jinder has been very professional, abides by all the rules and been involved in child care for quite a few years and it definitely shows in the set up she has. There are a wide range of different toys for all ages and an amazingly large play area for a home daycare that enhance the kids' learning experience as well present a fun filled environment. A big fenced outdoor play area filled with swings and variety of play materials is very enjoyable by all the kids at her daycare. She has a lot of experience and is always open to offering advice and share her thoughts as well as open to listen to your concerns. With my little one being a fussy eater, it came as a big surprise as to how he would be eating more at the daycare than at home and in fact started to like quite a few different textured food while going to her daycare. Above all, She is very accommodating and took very good care of my little one while I had always been running a busy schedule at work. Something that I'm really thankful to her and her family about!

If you are looking for loving, nurturing and caring as well as fun filled, lively atmosphere for your little one to be at, Ms. Jinder's daycare is a good place. I would highly recommend! 04/04/2017
My son has been going to Ms Harjinder from when he was 10 months old. The whole daycare is set up very efficiently and there are different rooms for each activity. She also has a large outside play area. Even though its a home daycare, and there are kids of different ages all in one area, one would not feel afraid of leaving their infants, even as young as few weeks old with older kids. Her interaction with kids is wonderful and she takes immense care with feeding and caring for the kids. She is very kind and genuinely loves kids. The environment is always lively and positive. I feel very secure leaving my son under her care, and have no second thoughts about choosing her daycare over others in the area. 03/17/2017
I don't know where to begin, as words can't really fully express my gratitude of Harjinder. Being a first time mom , I was so nervous to send my infant to daycare, so I started my search early and looked at several at home daycare's and a few facilities, Harjinder's home was my first stop. After speaking with her and seeing the kids at her home playing and how she interacted with them, it was evident that the kids adore her. This was a completely different experience then all of the other daycare's and I was relieved and excited that Ms. Jinder would be looking after my son.

My little guy has been going to Ms. Jinder's since he was 11 weeks old and is now a year old. He practically jumps out of my arms every morning into Ms. Jinder's and doesn't want to leave when I pick him up each day...it truly is a good feeling, he loves it there.
This daycare has been everything I could have hoped it would be and more. The setup is great and the environment lends itself to be nurturing and encourages growth. There is so much room for the kids to play (which is rare in this area with in home daycares). There are separate play spaces for toys and arts + crafts, a sectioned off area for the babies to play safely, a kitchen where the kids have lunch, a room for the toddlers to nap and a separate one with cribs for the babies, a diaper changing room with a sink and a perfect potty training bathroom! Her backyard is fenced in with a lot of room to run around and multiple swing sets for children of all ages. While the set up is wonderful it does not compare to Ms. Jinder herself. She served as a mentor to my husband and I by offering advice to improve our son's sleep routine, eating habits and was very flexible with regard to changes in his ever changing routine. She always lent an ear to any concerns we may have had and frequently assisted us when devising new courses of action when it came to dealing with things such as his milk allergy. Ms. Jinder exemplifies what it means to have a copious amount of patience and we are extremely grateful for the guidance she has provided us. I highly recommend Ms. Jinder's day care and look forward to seeing my son grow in such a caring environment. 09/14/2016
My son has been going to Harjinder's since he was 12 weeks old, and absolutely loves it there. The whole arrangement is everything I could have ever dreamed and more. The playspaces indoors and out are fun, inviting, engaging, well-stocked with a large variety of toys and activities, and always safe and meticulously clean. The kids are a close-knit group; ranging in age from a few months old to around 4, they love each other, play well together, and learn from one another. There is a separate gated space for babies to play protected from the older ones' physical antics but still feel like they're part of the action, which mine for one just loves. They pick up on the same lessons, songs, skills, and language that the older ones take part in throughout the day, and advance in these areas very rapidly. The older ones, in turn, love to sing to and interact with the babies. The person who sets the tone for all this is Harjinder, an extremely gifted, creative, and devoted care provider. She treats the children as her own. Often I will pull up in the morning to find them out blowing bubbles or helping water the garden with her whole family. She has never had an unexpected cancellation or day off and is always there for them, while at the same time being very flexible and understanding about our schedule's ups and downs. She sets loving boundaries among the children and is an adept and proactive problem-solver. I honestly cannot believe she's real. I did not want to go back to work when I did, but seeing my child thrive in her care has been a wonderful result of that necessity, and I'm thankful for the friends he's made, the things he's learned, and the smile I see on his face when he leaps into her arms each morning. I never have to worry about him when he is there, and I recommend her day care in the strongest possible terms and without any reservation. 11/05/2015
Our daughter has been in Harjinders care for almost 6 months and we could not be happier with the care she gives our little girl. Our daughter is almost two and talks about "Miss. Jinder" constantly. She clearly feels confident and secure with Jinder and we never doubt the love and concern for our child's wellbeing while in her care. Leaving your child in anyone's care but your own is difficult to some extent, but Jinders kindness, genuine love for children, open communication with parents and upbeat nature make it much easier. 10/27/2015
Jin takes wonderful, patient, and dedicated care of our son. She's extremely capable, flexible, and a loving caregiver even during our 1 year old's frequent tirades. The facilities are clean, safe, and filled with all sorts of activities that do their best to entertain a kid with zero attention span. I can't imagine life without having our son romp around Jin's house with all his friends. We're extremely lucky to have her and her family in our lives. 10/07/2015
My son has been going to Little Cuties since he was three months old. At the time, as an anxious new mother, I was extremely cautious in my decision about who would take care of him while my husband and I were at work. We visited at least ten places, a combination of at-home daycares and child care centers, which did not feel quite right. In essence, we were looking for a safe place to go where he would be loved and not just a number. When we met Harjinder, we knew right away that Little Cuties was the right choice. My son is happy to see her every day. He wraps his little arms around her neck and smiles at her. She is conscientious about development activities such as reading and reciting the alphabet and circle time. She truly and genuinely cares about all her kids. She is experienced and energetic and stays on top of all her certifications and licensing requirements. She is flexible when you run into unforeseen circumstance and you have to change your pick-up or drop-off time (within her working hours). I do not worry about my son when I go to work because I know he is in good hands. Thank you, Jinder, for everything you have done for Xavier!
01/27/2015
Harjinder has truly been a life saver for Ethan, my husband and me. Our son was born with severe food allergies, so we hesitated to put him in day care until he was 2. Harjinder helped us gain confidence that it was possible for our son to be in a safe and fun environment under her loving and watchful care. When our son would occasionally get sick while at her home care, she would immediately inform us and treat him according to our instructions. She has been responsive to update requests while we are at work. She has treated our son like her own child and has been flexible with and attentive to our son's needs for which we are most grateful. We really wish we had our son in her care much sooner! Our son just received an opportunity to start preschool before September, so we want to tell parents out there about the terrific experience that our son and we had with Harjinder. The comments posted prior to mine are all true. We found her through these parental comments and want strongly recommend her to parents looking for a loving home where their little ones can learn, stay healthy and have fun. Thanks for everything, Harjinder!! 07/30/2014
Little Cuties Daycare is a home environment full of educational learning tools and fun activities for children. Harjinder cares for the kids like they are her own in stilling values, ethics and cultural awareness right from the start! I personally have been very happy of my son's upbringing with her and would not think of taking him to another child care center. 😊 -Kathy
07/05/2014
My son has attended daycare with this lovely family for one year now. My son is 4 and has lots of energy and is very attached to me. We did not have any problems with him warming up to Harjinder. He actually asks to go to this fun filled house. I am very pleased and cannot urge you enough to consider this daycare provider when looking for a place for your little one. You will feel confident in your decision. My son is happy there......he is learning life skills and kindergarten preparation while being provided with reliable and loving child care.
You can email me if you have any questions or need further information. I am happy to help.
DrCMT@aol.com.
05/25/2014
Harjinder provides excellent quality of care for my 13 month old, whom she has watched since he was three months old. Not only does she provide a safe and loving environment for him, but she is also very committed in her approach to developing his large and fine motor skills, his intellectual development through reading books and singing nursery rhymes and his ability to communicate. She constantly keeps up with the latest and best approaches to child development and infant, she taught herself sign language so she could communicate with the babies in her care. Our son is able to tell us when he is hungry and when he wants to eat and this of course leads to reduced frustration on both our parts. Harjinder is really like a second mother to our son, who is just overjoyed to see her each time we drop him off.
05/22/2014
Harjinder has cared for my infant since he was 10 weeks old.I only had experience with my older son with bigger childcare center and have been amazed at the difference in the quality of care.Harjinder focuses on ensuring my son is exposed to developmentally appropriate activities,encourages my son towards important and significant milestones,monitors his nutrition and medical soundness and work to provide a playful safe and almost medically sanitary atmosphere for him to grow.Also she is a great cook.I cannot giving her enough praise for her diligence,care, and thoughtfulness.I am blessed to have found her. 05/18/2013
Harjinder is a great babysitter. She provided care for my daughter for 3 years until I moved from the area. She is very attentive to my daughter needs. She fed her on time, played with her, changed her, and gave her great great care. My husband and I are both very happy with her service! She is very flexible, I still drop my daughter there on some weekends when my husband and I are busy. Harjinder is very caring and loving person. I didn't have to worry about my daughter when she's with Harjinder, she treats my daughter like her kid. I highly recommend her to parents looking for a trustworthy, caring, and all around great person and atmosphere for their child's care. 05/16/2013
I have relied on Harjinder for her excellent love and care for my daughter.She is generous,and well organized,giving my daughter a structured routine of outside play, music time with dance,singing rhyme,art & craft,reading stories,teaching preschool stuff. Harjinder serves to children home cooked meals,which the kids love!!!!! She is flexible with parents according to their schedules and I appreciate her understanding. I was recommended to Harjinder by a friend and I hope that this will serve as a recommendation for other parents who relay on daycare. 04/18/2013
Harjinder has provided excellent care with my children from newborn until they were ready to go to kindergarten.she has taught my kids preschool learning example with reading story books,telling stories,learning alphabets ,teaching both of my kids to learn to interact with each other .she also has provided healthy meals for breakfast ,lunch and snack.she also potty trained both of my kids.she is very patience and she provides excellent quality time with kids.I have been very happy with her care for my children.she did excellent teaching and reading and prepared my kids well before going to kindergarten.she has knowledge on how to be a an excellent day care provider.both of my kids were able to read simple stories and were able to read all alphabets and able to count numbers.she is very organized and has a very clean and tidy place.I am very lucky to have known Harjinder . thanks.
Join free to contact this business
The email address on your Facebook account does not match your Care.com account. Please log in with your Care.com credentials and link the accounts in the 'My Profile & Settings' page.
or
Join free today
Sign up now! It only takes a few minutes.
What services do you offer?
Last, but not least...
Fill in the blanks to create your account.
Thanks—you're almost there.
Create your login below.
Care.com is the world's largest online destination for care. We connect families with great caregivers and caring companies to help you be there for the ones you love.
Care.com does not employ, recommend or endorse any care provider or care seeker nor is it responsible for the conduct of any care provider or care seeker. Care.com provides information and tools to help care seekers and care providers connect and make informed decisions. However, each individual is solely responsible for selecting an appropriate care provider or care seeker for themselves or their families and for complying with all applicable laws in connection with any employment relationship they establish. Care.com does not provide medical advice, diagnosis or treatment or engage in any conduct that requires a professional license.
Care.com and "There for you" are service marks or registered service marks of Care.com, Inc.
© 2007-2023 Care.com, Inc. All rights reserved.