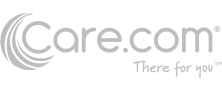 At Care.com, we realize that cost of care is a big consideration for families. That's why we are offering an estimate which is based on an average of known rates charged by similar businesses in the area. For actual rates, contact the business directly.
Details and information displayed here were provided by this business and may not reflect its current status. We strongly encourage you to perform your own research when selecting a care provider.
SPECIAL OFFER
No enrollment fees.
A safe and loving in-home daycare for infants and toddlers (6 weeks-3 years of age) located in Ballwin, MO. With more than 26 years of experience, I feel confident in my abilities to provide your child with an environment to grow and learn. I love what I do! I am a happily married father of 5 beautiful daughters and a proud grandfather of 4 wonderful children. My daycare started out of necessity. Back in 1995, my wife and I could not find suitable childcare for our youngest daughter. So naturally, we decided to start our own!
I care for no more than 5 children to ensure each child's needs are met. I firmly believe that childcare needs to be excellent, but still affordable. My current rate $240/week. I know how important it is to find a person worthy enough to take care of your child. Upon your request, I can provide references from families throughout my 26 years of experience to help you make this decision a little easier and take a look at the reviews posted on my page. To schedule a visit, please contact me at (636) 675-1435 or jim51@SWBell.net.
LICENSING INFORMATION
This business has reported that they are exempt from state licensing.
There are many reasons why a business may be exempt from state licensing. For example, the center my have a religious exemption, the number of children it cares for may be below the licensing minimum, or it may not be subject to your state's licensing authority. Exempt businesses may not be required to meet health and safety standards.
Care.com only verifies licenses, not exemptions, and we strongly encourage you to contact the business or
Missouri's licensing department
to verify the exemption and understand what it means.
Hours
| | |
| --- | --- |
| Monday : | 7:00AM - 5:00PM |
| Tuesday : | 7:00AM - 5:00PM |
| Wednesday : | 7:00AM - 5:00PM |
| Thursday : | 7:00AM - 5:00PM |
| Friday : | 7:00AM - 5:00PM |
| Saturday : | Closed |
| Sunday : | Closed |
Cost & Availability
| Class Type | Rate | Rate Type | Availability * |
| --- | --- | --- | --- |
| Infant | $ 260 | per week | 0 |
*availability last updated on 08/27/2022 08/28/2022
We are so blessed to have Mr. Jim as our daycare provider! Mr. Jim is one of a kind and holds a special place in our hearts. Our experience with Mr. Jim has been nothing but amazing! He is passionate about what he does and treats each kid as if they are one of his own grandkids. His daycare is a safe and interactive environment that has helped our son thrive and grow! My husband and I would highly recommend Mr. Jim! 08/27/2022
Mr. Jim is a blessing! We are so happy we found him, cannot recommend him enough! 08/27/2022
We are so fortunate to have found Mr. Jim's childcare and have absolutely loved our experience. We cannot recommend it enough! Our 16 month old son truly loves going and is always excited once we get there each and every day. He is one of a kind and provides a safe, caring, Christian centered environment and we are so blessed to have found him. 05/20/2021
We are so glad we found Mr. Jim as our childcare provider. Mr. Jim loves each of his daycare kiddos as his own. Our son looks forward to going to Mr. Jim's and seeing his friends every day. Mr. Jim has helped us navigate some special needs that have arisen with our son and having him as a partner in his care has been reassuring. We highly recommend Mr. Jim! 04/23/2021
I cannot say enough good things about Mr. Jim and the care he provides our daughter. She is so excited to arrive each - she hops out of my arms and runs to greet Mr. Jim. The entire space is child-friendly and welcoming. Even as 2nd time parents, Mr. Jim has helped us navigate the ever unknown waters of parenting. It's clear Mr. Jim is passionate about his work and the children that he cares for each day. We are extremely grateful to have found this wonderful daycare. 05/21/2020
As a first time mom, and mental health therapist myself, I was nervous about finding a childcare facility that would provide emotional, mental, physical and spiritual growth for my son. Mr.Jim Was able to fulfill all of these needs, and make myself as a mother feel secure that my child was safe, loved and developing as an individual.

Mr.Jim is always warm and his home is a well thought out space. He answered any questions Or concerns I had, and worked with routine changes or implementations. He also provides breakfast and lunch which made it easier for this working mom.

You will have a hard time finding a daycare as good as Mr.Jim. We highly recommend him; our whole family will miss him dearly.

Reply from Family Centered Childcare Mr. Jim's House
Thank you. We love your family. 08/18/2018
Nothing compares to being confident in where you drop your children off every morning. It is priceless. Family Centered Childcare is a warm, clean, loving, Christian home and Mr. Jim is a natural to watch. He guides you through the first couple years with ease in a gentle, honest way. I cannot recommend this center enough!! 05/25/2018
We knew we had our son in the right place when we met with Mr. Jim. Finding the right childcare can be stressful, but we know he is in great hands here. Mr. Jim loves and pours into his kids in a Christian setting. He also helps guide parents through developmental stages as well, while still open to our ideas. We have loved having our son with him from the beginning. 02/28/2018
Mr Jim has been caring for our 17 month old daughter for the last 6 months. He was the first caregiver we interviewed when we moved here and we didn't feel the need to look anywhere else after sitting down with him and his wife. They both are kind and wonderful people. We never have had a second thought leaving our precious cargo in their care!

His setup is safe and secure and CLEAN (which is sometimes hard to find with an in-home center). The kids each have their own cubbies and cribs and their nap area is sectioned off so they are able to rest. He keeps the kids on a tight routine, which is wonderful for consistency. Our little one comes home with new words and songs and sounds every week so the kids are also learning, which again is hard to find in many in-home centers.

My daughter loves Mr Jim and I would absolutely recommend him to anyone looking for a place for their little one to be safe, loved, and nurtured on a daily basis! 06/06/2017
Mr. Jim has a very nice set up complete with cubbies for the kids. You won't find an in-home care like his. He has a full kitchen, fenced in back yard for outdoor play with lots of activities, and an excellent sleep environment with actual cribs in a closed off area conducive for sleeping, yet ideal for supervising. The whole basement is set up for childcare and includes a bathroom with a changing table.

Mr. Jim worked with our needs as we ended up needing speech therapy on a weekly basis and coincidentally had to do drop-off at a later time once a week. 02/10/2017
My son loves Mr. Jim's childcare center! I'm a first time mom, and it was such a hard decision to choose where to take my precious baby. I felt at ease the first time meeting Mr. Jim and his wife and after being here for a little under a year, it's still been one of the best decisions to bring him here. Mr. Jim really goes above and beyond in making a safe and friendly place to bring your children, and has the organization of a large scale daycare with cubbies for each kid, food and naps at certain times and time set aside for outside playtime if it's nice. They have a full separate area just for the kids with tons of toys to play with. Mr. Jim has worked with our son on his development milestones, and has years of experience to know what kids need for their mental growth. I can't recommend this childcare enough! 02/09/2017
Sometimes your first option is your best. My wife and I spoke with Mr. Jim early in our pregnancy because our neighbor sung his praises every time we mentioned our anxiety about beginning the infamous Daycare Hunt. We met with Jim and his lovely wife, who backs him up on the rare instances he's out, and knew in our hearts this is where we wanted our first born to come for care. Jim unfortunately didn't have an opening at the time, but still said to keep in touch and gave us great insight as far as what to look for at other daycare providers (we knew next to nothing as first time parents). We visited many facilities, but never got that good gut feeling like we did when we met with Jim and Cheryl. Fortunately, Jim had an opening come up in time for us to fit our son Zachary in after my wife returned from work. That transition is always a challenge, especially when you lack perspective having never gone through it before. But all of us love Mr. Jim. Zach beams each morning when he sees him, and can wait to get in on the action with the other kids. Our son is at or ahead in every aspect of his development, and we believe a lot of that has to do with the care and attention Mr. Jim provides. The set up in his home blows away all the other in home providers we visited. You will not have to worry about your child be strapped in front of a TV in someone's living room here! Mr. Jim has an entire floor of his house devoted to his child care facility. I am in finance, so value is important to me and my family. I can promise you the value received from what Mr. Jim instills is worth more than what you will pay. How can you even put a dollar amount on peace of mind; the intangible benefits of starting your child off with someone that has decades of experience; or a person who genuinely cares about the well-being and success of your child? Stop surfing the web for an answer. Trust me, we did the leg work for you. You've found what you're looking for. Now go call the number is at the top of screen!
06/10/2016
As a first time mom, the hardest part about going back to work is finding someone to take care of your child. Going to Mr. Jim's was such an easy decision for my family. My daughter is in a safe and loving environment and I know that she is very happy and learning, which is most important.
We are so blessed to have such an amazing daycare run by such a loving and caring family. 06/08/2016
Mr. Jim and his family are loving and kind! Your child will have lots of fun and will be in great hands here! 04/13/2016
With my first child I used a larger daycare and was never truly happy with the one on one with my childs day to day progression and communication between the daycare and myself. While pregnant with my second child I began asking around for alternatives. A friend of mine mentioned Mr. Jim and said if you get in with Mr. Jim you are golden. Luckily he had a spot available and my child has been in attendance there for the past two years. He loves it, and I am so completely happy with the care he is given. The one on one, the patience and the true feeling that Mr. Jim cares about your child and your family makes his daycare simply amazing. Theo has flourished there and the fact that we will have to find a new daycare soon saddens me greatly. If you are lucky enough to attain a spot for your child in this daycare you will not regret it. Thank you Mr Jim for all you do! 01/22/2016
Mr. Jim take care of both of our daughters from when they were six weeks old until they turn to. His love, kindness, education, and faith played such a major role in our girls development. We could not have found a better home away from home for our girls. 01/21/2016
Mr. Jim is wonderful! I am a first-time mom and was very nervous about going back to work full-time and leaving my baby. We have been at Mr. Jim's for a little over six months and he has helped make our transition very smooth. Not to mention our baby girl lights up with she sees Mr. Jim daily! It's also comforting to know the level of experience Mr. Jim has and we know how well he treats our daughter. He is professional and has kept our daughter in a very good routine. I feel safe when she is in his care and know she is learning news things at his wonderful facility. I can't say enough great things about Mr. Jim! 06/09/2015
As parents we all know that choosing the right daycare for our children is so important. It was very hard to go back to work after having my first child, but Mr. Jim made it go smoothly. Mr. Jim made me feel very comfortable and was so great with my baby. He runs a very loving daycare, and he is a great provider. The kids all love Mr. Jim. They enjoy learning, reading books, playing with toys, snack time and all. He has a lot of experience with small children and his love for the kids is what makes his daycare such a great place. You know your kids are well taken care of when some days they don't want to leave because they are having so much fun at Mr. Jim's. Our oldest who is now 5 went to Mr. Jim and our youngest who is close to 2 is currently attending his daycare now. Our oldest still loves to go to Mr. Jim's to pick up his brother. They have made wonderful memories there. I simply can't recommend Jim enough to those parents seeking a daycare. It's a very family oriented daycare and his family has become an extended family of ours. He is an amazing person and I am truly blessed that we were able to find a daycare provider that took such great care of our children. 03/27/2014
I was a first time mom when we started bringing our kids to Jim 6 years ago. He was amazing! I was so worried about putting my little girl in someone else's hands! Jim made me feel comfortable immediately! He even helped me straighten out the crazy sleeping schedule my oldest had! Since then we have used Jim for our youngest son as well. We consider him and his family to be a part of our family. Both my children refer to him, his wife and his daughters very dearly. I imagine they will be a part of our lives for many years to come even though we have moved on from Mr Jim's care. We love him very much and give him a lot of credit for helping me raise two amazing children. I would recommend him to anyone in a heartbeat! 01/22/2014
When you chose a provider for your childcare, it's a difficult and scary decision. I know it was for us with our first daughter Taylor. Mr. Jim had just opened his daycare facility. In fact, Taylor was in his first class. He and Cheryl made us feel very comfortable from the first time we met with them. Jim is a kind, caring and a man of deep faith. He really cares about these kids as if they were his own. His home-based daycare is a family environment. When our second daughter Hannah came along, it was a very easy choice to place her with Mr. Jim as well. We have so many great memories of our days at Mr. Jim's. He is and will always be a special guy to my kids. Taylor is off to college next year and still talks about her fond days at Mr. Jim's daycare. I would absolutely recommend Mr. Jim without hesitation. 01/18/2014
As a first time parent nothing is more difficult than finding someone to care for the new center of your universe. We went on the advice of a relative and found out what it is like to have a bad experience. Then we found Mr. Jim and were able to see what the exact opposite was, an amazing childcare provider. Jim is so much more than that though, he is a pivotal part of your child's life. I was super nervous the first day I ttok my son Lawson to him after the experience we had with the first childcare provider. He put me at easy, within an hour he texted me a photo of my little boy playing happily with the other children. My son has now moved on to preschool. I looked to Jim for advice and he was able to provide knowledge of the next step that would be best for my son. Lawson is now at preschool with 3 of the other children that went to Mr. Jim, and they get to continue to grow and learn together. When I think about how special that is it makes me teary eyed. My child established these great relationships with his "best friends" because of Mr. Jim. So when my second child came to join our family this year it was no question that she too could send her days with Jim. Charlotte know plays with 3 other siblings of previous Mr. Jim kiddos, and I think that along is a statement of how wonderful he is. I can't wait to watch Charlotte make those development milestones and "best friends" with Mr. Jim. 01/15/2014
It truly feels like Jim cares for the kids he watches as if they her his own. I know when we drop our girls off at his home that they are in the best hands. I seriously could not imagine where my two little girls would be without Jim. Our oldest daughter, Olivia, was with him for 2 1/2 years and when it was time for her to "graduate" it was actually way tougher to move our daughter then I thought it would be because Jim's home was Olivia's home. I can't thank him enough for the wonderful job that he does. Our youngest daughter is now with Jim and I could not imagine anyone else watching her. Both of our girls love Jim and love the time they spend at his home. I simply can't recommend Jim enough to other parents who are looking for daycare. He is at the top of the list every time. Ask anyone who has been fortunate enough to have Jim in the lives of their children and they will all say the same thing, he is simply the best. 01/11/2014
I can't say enough about how wonderful Mr. Jim is! We interviewed several in home day cares when looking for our first child. We are so blessed to have been led to Mr. Jim. Mr. Jim provided consistently excellent care for both of our children over the course of 6 years. And not only that, but he also has a heart for each child. I always knew how my child's day went because Jim would communicate clearly with me. I never worried about my children when they were in his care. Family centered childcare is an appropriate name for this childcare center as Mr. Jim and his family truly become a part of yours and you of theirs. He has truly been a blessing to our family. 01/10/2014
One of the biggest, scariest, moments in a new mother's life is finding someone to care for her child while she is at work. If you are lucky, you have family that can fill that role. I was really lucky because, although my family was 500 miles away, the person that filled that role became as close to my family as a blood relative! Jim Lehmkuhl had a home based day care not far from our house. He kept his classes small, five children I think, so he could make sure that every child was given attention. He kept the children engaged in activities that helped them grow developmentally and inspired their imaginations. He filled their minds and filled their hearts. My daughter loved going to Mr. Jim's house! Jim and his family truly became part of our family. My daughter is now almost 13. She has had many care providers since Mr. Jim but none of the others have ever come close to measuring up to Mr. Jim in her eyes, or in ours. Jim Lehmkuhl and his wonderful family were a blessing, a true blessing, to our family. 01/09/2014
I cannot say how much Mr. Jim means to us. He and his family are fantastic role models and we could not have lucked out more finding him. I began my search for affordable daycare in my area 5yrs ago when I was pregnant with my first child. Every in home daycare provider was full, but they all said the same thing and that was, "If you can get a spot with Mr. Jim, your golden". I was fortunate to get the only opening and was thrilled. Being first time parents and not knowing "what we were doing", Jim gave us all kind of tips and suggestions. The knowledge we got from him was amazing. Not only was the guidance appreciated, the sense of relief, knowing my son was in a safe, LOVING environment when I was not with him was never overlooked. My son loved Mr. Jim and Jim loved him. It is so good to come get your child after a day of work and see that they are actually engaged with some sort of fun learning. Jim was so good about teaching him everything he needed to know and more. He reads to the kids, he gets down on the floor and plays with them, he teaches them manors and to be kind, he really builds them into little people. Everyone has been very impressed with Coles knowledge, and I know it is the love and attention he received while in the care of Jim. We kept him there as long as we could and then moved our daughter in his spot. I have known Jim now for over 4yrs and will be sad here in a few months when our daughter has to move on. He is an amazing man, and I would not recommend anyone other than him for daycare. 01/09/2014
Finding Mr. Jim was the best thing that ever could have happened to us when we were looking for Daycare for Drew. Drew loves Mr. Jim and still asks about him to this day. Mr. Jim limits himself to 5 children so that he can give each of them 1 on 1 interaction but still be able to have other children interaction as well. We noticed that Drew's behavior was excellent while going to Mr. Jim and he was always so happy and looking forward to going each day. Mr. Jim also helped greatly with Drew's development and was awesome at giving my wife and I tips and suggestions for things that we were having trouble with. If I had another child there is no distance that I wouldn't go to have that child in his care. 01/09/2014
When we were looking for child care for our son Drew we knew we wanted an in home provider and not a center. I had some reservations about using a man to care for my child. A stereotypical position that I am glad did not stop us from sending Drew to Mr. Jim's. We always felt that Drew was well cared for and loved by Jim during and after his time there. Jim helped us take Drew through all the milestones with ease (learning to eat, crawling, walking, potty training, etc...). The child care area from always clean, organized, and properly heated/cooled. The rules at the Mr. Jim's were the same we used at home (picking up after yourself, playing nicely with toys and others, etc..) If we were to have another child our first and only call would be to Mr. Jim.

You know you have a great daycare when your child can't wait to go in the morning and doesn't want to leave when you come to take them home. 01/09/2014
Jim Lehmkuhl "Mr. Jim" cared for our son Zach for 1 1/2 years, from about 1/2008 - 5/2009. We were blessed to find Jim at a time when we were in need of a new care provider for our son. He had previously been at a larger chain day care center and we wanted to switch to an in-home day care for him. Jim, provides a safe and caring environment for the children he takes care of and my son adored him. The fact that he limits himself to just 5 children ensures that all of the kids have one on one time with him and get the attention they need as well as interaction with other children. Jim and his family became like family to us while our son was in his care. We still keep in touch to this day and will always be grateful that we found Mr. Jim.
SPECIAL OFFER
No enrollment fees.
Join free to contact this business
The email address on your Facebook account does not match your Care.com account. Please log in with your Care.com credentials and link the accounts in the 'My Profile & Settings' page.
or
Join free today
Sign up now! It only takes a few minutes.
What services do you offer?
Last, but not least...
Fill in the blanks to create your account.
Thanks—you're almost there.
Create your login below.
Care.com is the world's largest online destination for care. We connect families with great caregivers and caring companies to help you be there for the ones you love.
Care.com does not employ, recommend or endorse any care provider or care seeker nor is it responsible for the conduct of any care provider or care seeker. Care.com provides information and tools to help care seekers and care providers connect and make informed decisions. However, each individual is solely responsible for selecting an appropriate care provider or care seeker for themselves or their families and for complying with all applicable laws in connection with any employment relationship they establish. Care.com does not provide medical advice, diagnosis or treatment or engage in any conduct that requires a professional license.
Care.com and "There for you" are service marks or registered service marks of Care.com, Inc.
© 2007-2022 Care.com, Inc. All rights reserved.